Farming with a future: how social enterprise Nuup helps Mexico's smallholders to thrive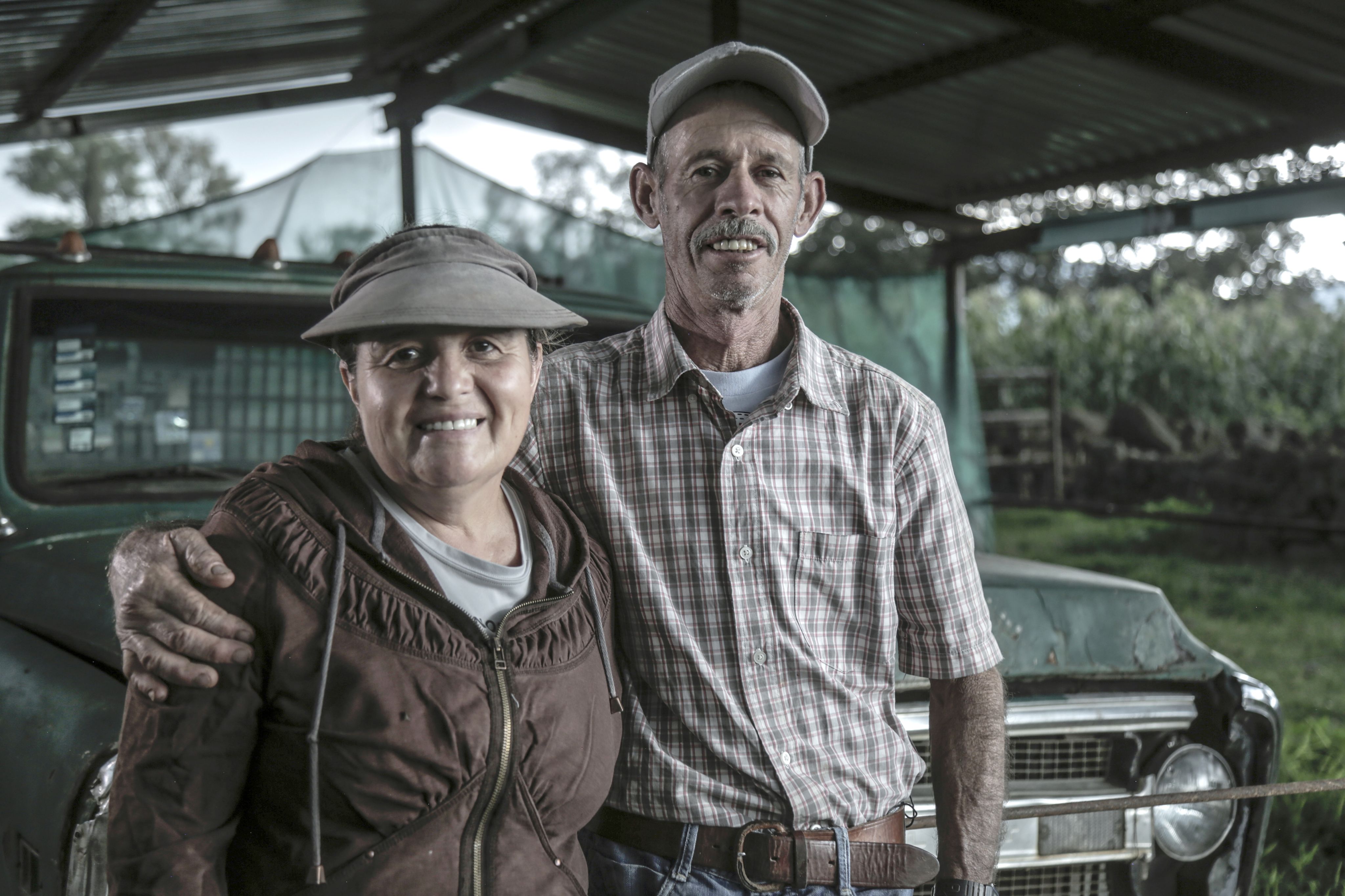 Smallholder farming can be a thankless way to make a living; in Mexico only a small portion of such farmers make any profit. To boost their income, social enterprise Nuup connects them with a whole range of players – from agronomists to multinational corporations to lenders – while making regenerative, sustainable techniques more accessible. Now, it's hoping others will steal its best ideas.
"Mexico is absolutely blessed in its climates and types of land. It's a country with a huge potential: it can grow anything you can think of, at any time of the year," says Maria Luisa Luque, co-founder of social enterprise Nuup.
Despite this potential, the agriculture, forestry and fishing sector in Mexico represents just 3.8% of GDP. For a country of 120m inhabitants – with a world-renowned culinary culture – which is also on the doorstep of the US market, it may seem surprising. But farming in Mexico tends to be framed as "the sector of the past", with the country focusing on manufacturing and tourism, says Luque.
"It isn't,' she adds. "You eat every day. It's at the centre of the climate change discussion. And in Mexico you have 10m people who live off the land."
There are about 4m farming units in Mexico, 70% of which belong to smallholder farmers – defined as owning less than five hectares of land. Very few farms in the country are profit-making, with 90% at subsistence level. The large farms are located in the north of the country, while the more mountainous south, where the natural landscape is hostile to industrial farming, is home to farmers operating on smaller plots of land.
The country faces a high rate of poverty among smallholder farmers. Poorly connected to technology or investment, they are rarely able to embrace efficient agricultural practices to optimise their production. They also face high costs due to the multiple intermediaries they have to go through before their produce reaches consumers. Intermediaries are locally known as "coyotes": while they are sometimes needed, for the transport of goods for example, they tend to take most of the margins, leaving little income to the farmers.
This is where Nuup comes in. Founded in 2015 by Luque and Ashoka fellow Vincent Lagacé, the social enterprise aims to remove the barriers faced by smallholder farmers in Mexico to lift them out of poverty. Importantly, Nuup is seeking to do this by implementing sustainable agricultural practices.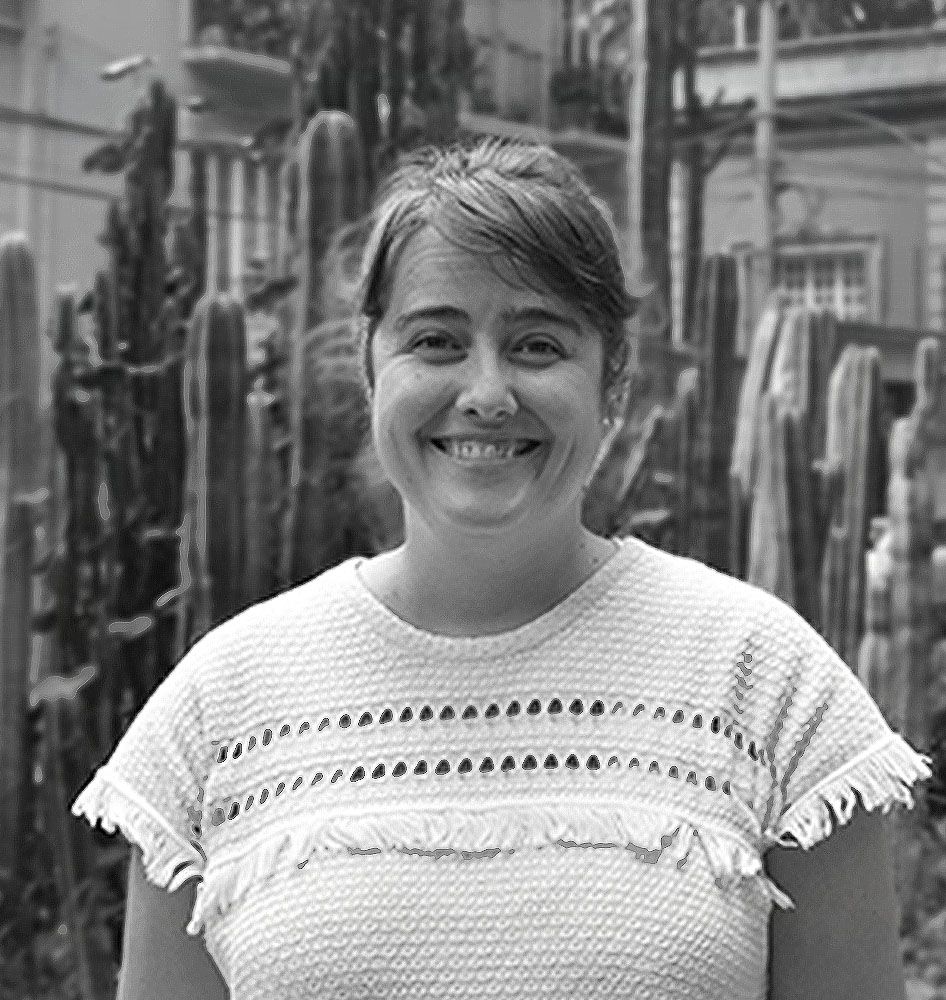 Connecting the chain – from crop to consumer
Nuup, which means "connect" in Mayan, works in multiple sectors, from strawberry farming to apiculture. In each intervention, it works through all the steps of the value chain, from growing the crops to reaching the consumer.
It starts with adopting regenerative farming. In the state of Jalisco, Nuup works with agronomists and veterinarians to support dairy farmers to adopt holistic grazing practices, which help cows to get better nutrients from the land while regenerating the soil and capturing carbon. That means the farmers need to buy less extra feed for the cows, lowering their costs and growing their income. This particular project is still at pilot level, and Nuup hopes to develop a model for other organisations to follow in the future.
At the other end of the supply chain, Nuup works with buyers to connect smallholder farmers directly to the markets. In the case of the dairy farms programme, Nuup partners with Danone, which buys its milk from them – guaranteeing a steady stream of income for the farmers.
To optimise the performance of the farms, Nuup provides farmers with technology to keep track of their production and to receive feedback from agronomists on the quality of their products and how to improve it. For dairy farmers this takes the shape of an app developed by Nuup; in other sectors it will be different. "In each value chain, we really try to think about what information the farmer, or the farmer cooperative, needs, and we build from that," says Luque.
Making the transition to regenerative practices and developing the use of technology, however, doesn't come for free. While in the medium to long term it will improve farmers' bottom line, it needs upfront investment – farmers need to pay for new irrigation systems or monitoring technology, for instance. And this is where the fourth stream of Nuup's work comes into play: helping smallholder farmers to access capital.
"On many occasions, that can be through a grant we receive, so we can provide a subsidy to the farmer; but we are now evolving towards guarantee structures."
As farmers can rarely provide collateral to secure a loan, Nuup backs them with a guarantee, so the risk to lenders is lower and the farmers can access investment. "We don't want to become a lender – a fund or a bank," says Luque. "But we want the lenders that exist to be able to lend to farmers and their organisations."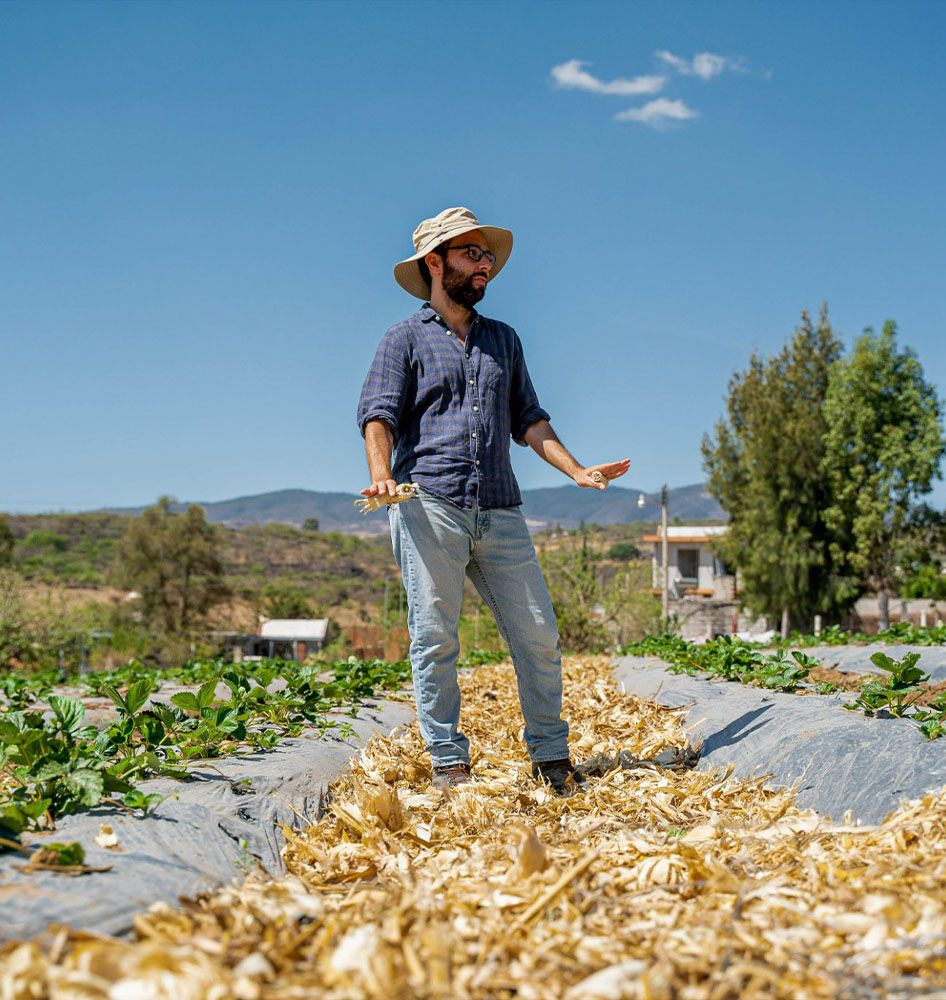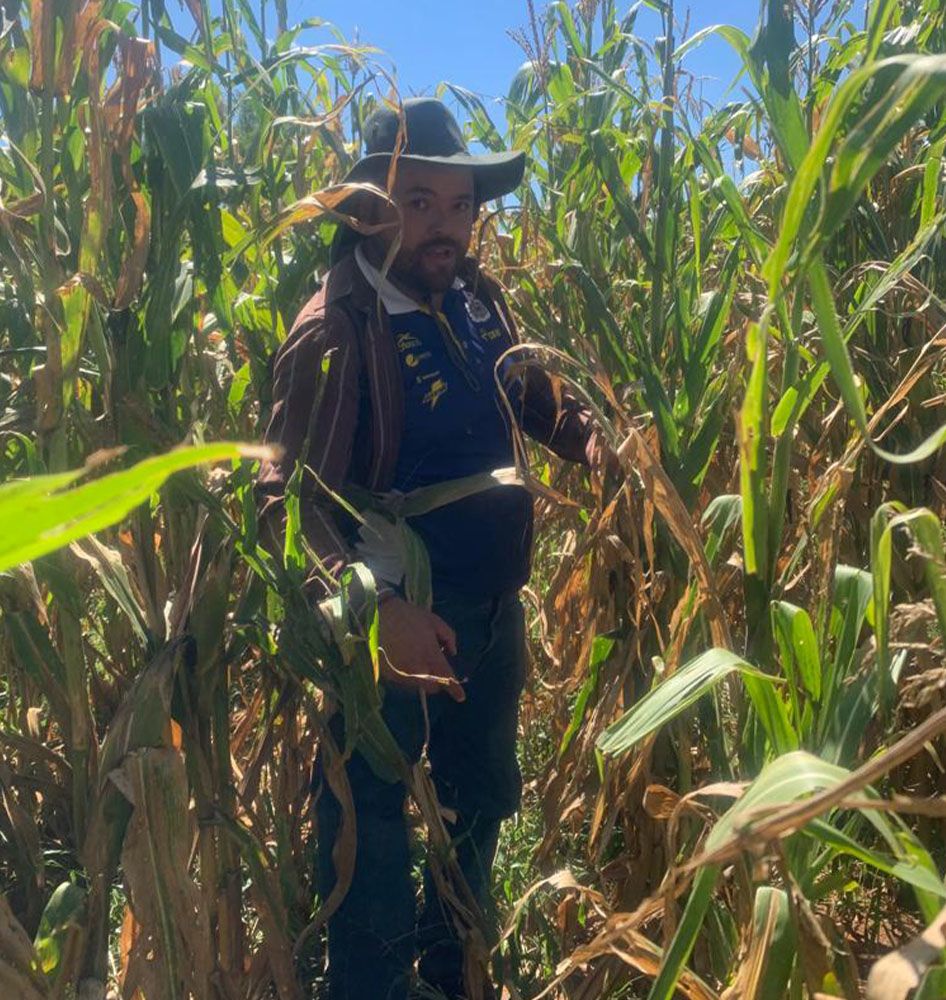 Nuup in action
Nuup is a non-profit organisation under Mexican law, which limits the type of funding it can receive. Most of its income comes from grants, as well as sponsors who support work in specific sectors. Those include large corporations like Danone and philanthropic foundations like the Kellogg Foundation.
Nuup also works with farmers' networks such as CLAC, which represents 1,000 Fairtrade-certified organisations in 24 countries of Latin America and the Caribbean.
The social enterprise, headquartered in Mexico City, has a team of 50 and a yearly budget of US$1m. Its projects are funded on a two to three-year term, which Luque says is important because of the long-term nature of the work they're doing.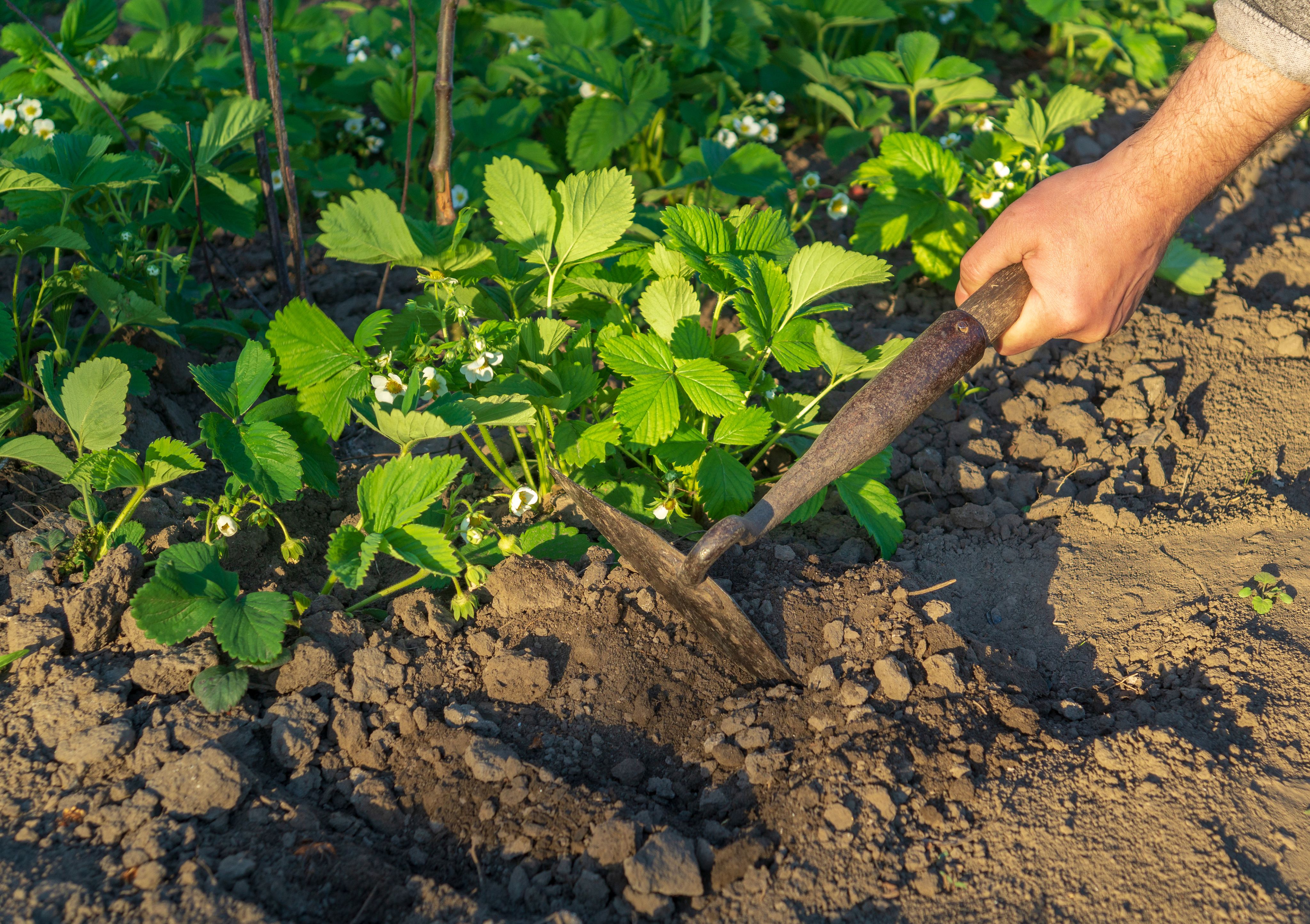 Nuup's current projects include:
The Margarita project involves 400 family farms in the state of Jalisco that produce milk, in partnership with Danone; Nuup provides farmers with technology to keep track of and improve production. The pilot model of holistic grazing mentioned above is also part of this initiative.
In the state of Guanajuato, Nuup is partnering with other NGOs, the public sector and academics to help​​ thousands of farmers to transition to more water-efficient practices.
Nuup works with 100 strawberry farmers in the state of Michoacan to support them with weather data and recommendations through an app, and has started piloting advanced regenerative practices with ten of them.
In the southeast of the country, Nuup works with large coffee and cacao co-operatives representing approximately 2,300 farmer families, assisting them with technology and access to markets.
Nuup's four streams of activity didn't come at once. The social enterprise first focused on building the structure for smallholder farmers to easily access markets by shortening the supply chain and using technology to enable more transparency. But very quickly Luque and Lagacé realised that the only way to really support farmers' livelihoods was to look at all the components of the value chain comprehensively.
"Triple-impact projects like Nuup help create rural prosperity and sources of employment," says Lila Alejandra Gasca Enríquez, director of pro bono at Hogan Lovells Mexico, which advised Nuup on legal matters. The law firm is keen to support projects that transform the social economy of the country, she adds, particularly those that support small-scale agriculture. "Nuup changes the lives of farming families and brings us closer to the change our country needs."
Nuup's holistic approach is rather unusual, experts say. "Organisations that work with smallholder farmers generally direct their support either toward increasing their income or supporting their transition to sustainable production," Linda Peia, senior director at Ashoka – a global network of social entrepreneurs and social innovators – writes in Social Innovations Journal. "However, very few actually propose solutions that tackle both goals holistically."
Regenerative practices without access to viable markets and capital "will always fall short", she adds. "But market-based solutions that do not prioritise balancing ecosystems leave smallholder farmers ill-equipped to deal with soil degradation and the effects of climate change."
Luque says: "At the end of the day, we always try to connect the environmental sustainability component with the farmers' capacity to generate income and wellbeing for their families."
But it isn't easy to convince a 65-year-old farmer with just a hectare of land who's been growing corn all his life to transform the way he grows crops.
"How do we incentivise them? Either with knowledge, or because the market is asking for it, maybe the technology is allowing it, or because the financing incentivises it… if it's not something that's better for the farmer in terms of their income, and better for the [sustainability] of the land, then we need to find something else," says Luque.
Crop rotation methods for example are important for the sustainability of the land, and have a high income potential: swapping corn for broccoli every other year can be highly rewarding, as broccoli is worth ten times more than corn. This higher revenue would pay for infrastructure like drip irrigation, expensive to install but very effective to save water in areas often hit by drought – while revenue from corn alone would never pay for it.
But such a change requires knowledge and investment – and this is where Nuup can assist farmers at every step of the way, by supplying a team of agronomists on the ground and helping farmers to secure financing, as well as giving them access to buyers for their produce.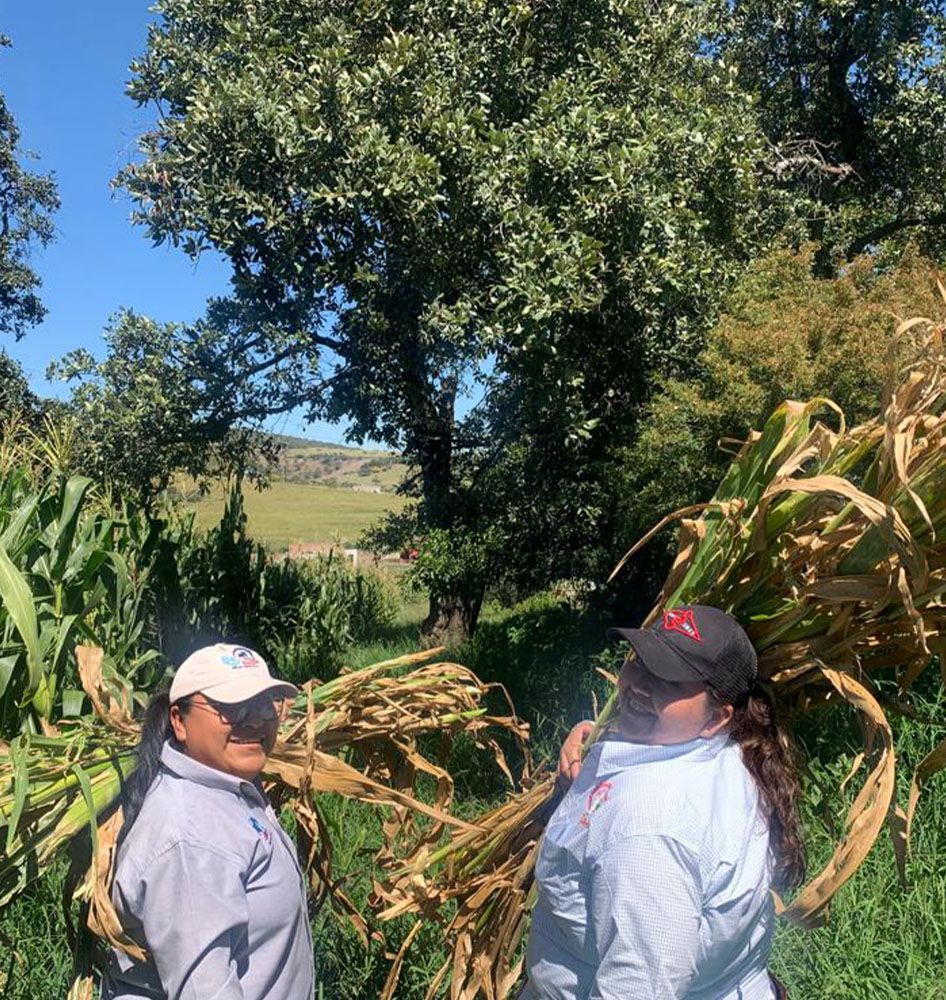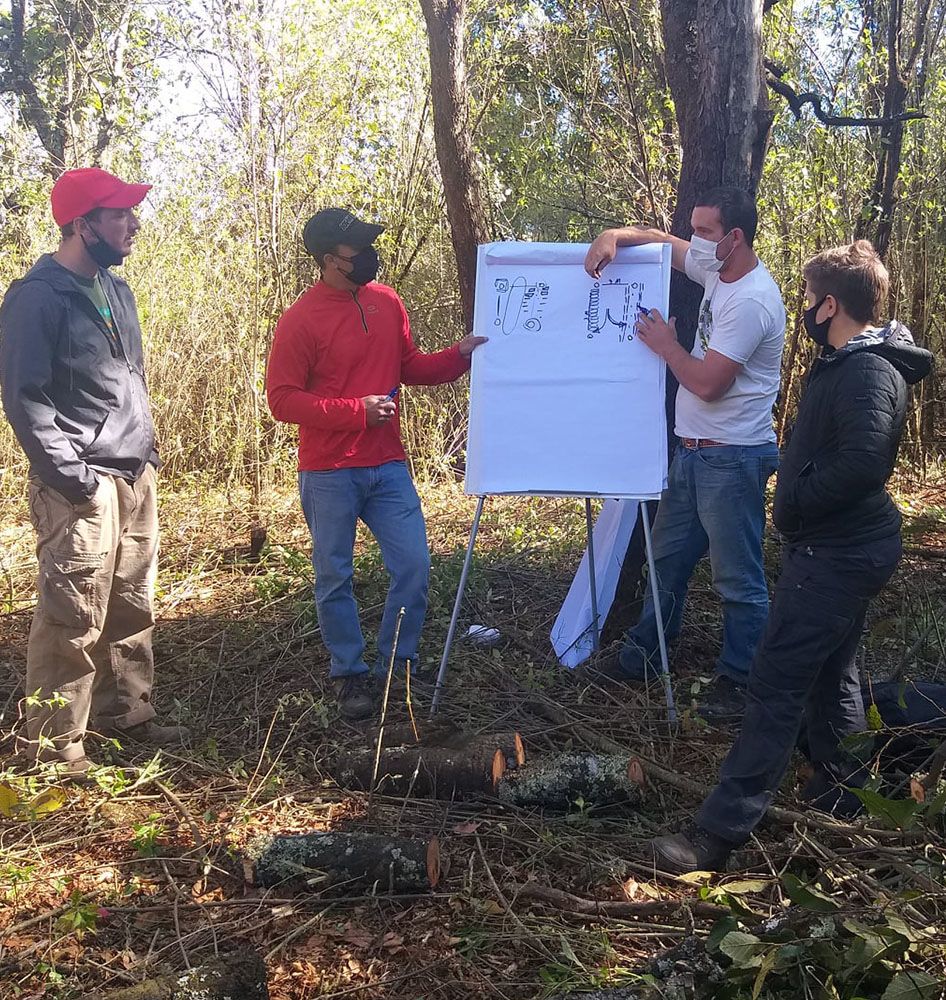 How successful has Nuup's approach been so far? Luque says the social enterprise has had an impact on 2,800 farmers in 2022 alone, directly or indirectly through farmer-owned businesses. It's not clear yet, however, to what extent (for example, by how much farmers' average income has increased).
But, if successful, the impact of Nuup may extend beyond Mexico's farmers and their communities, thanks to its 'open-source' way of working.
Nuup never works in isolation: its work is always part of wider collaborative projects. This is something Ashoka's Peia also highlights. "Central to Nuup's holistic approach is the engagement of diverse coalitions spanning the private sector, civil society, the public sector, and academia to collectively design and implement solutions," she says.
The social enterprise is built on the idea that solutions should be shared between organisations in different areas – and all the technology developed by Nuup is open-source.
"When we launched in 2015, people were talking a lot about the sharing economy, about Creative Commons, and that really inspired us," Luque says.
When it comes to expanding in other countries, Nuup is considering social franchise models. "We know that part of the success of Nuup has been our capacity to really understand Mexico… and our capacity to reach out and collaborate. So when we think about Colombia or Kenya or other places, our approach would be: who is the entrepreneur there to whom we can transfer everything? We document a lot of our work, so when that day comes, we have everything ready."
She adds: "We don't think about growth in terms of being present in more countries. If we were to go to other countries, it would really be in a partnership. If someone wants to emulate Nuup, we are more than happy to help."
As for Mexico, the scale of the challenge means Nuup will have to continue its work for decades. "While we expand in the services we provide, we want to stay focused on where we provide them, so we're really committed to working in Mexico – and then committed to sharing what we learn and what we do with others elsewhere."
Top picture: Smallholder dairy farmers involved in Nuup's 'Margarita' project in Jalisco.
Photo credits: background images 1, 2 and 4 via Freepik.
All other images courtesy of Nuup.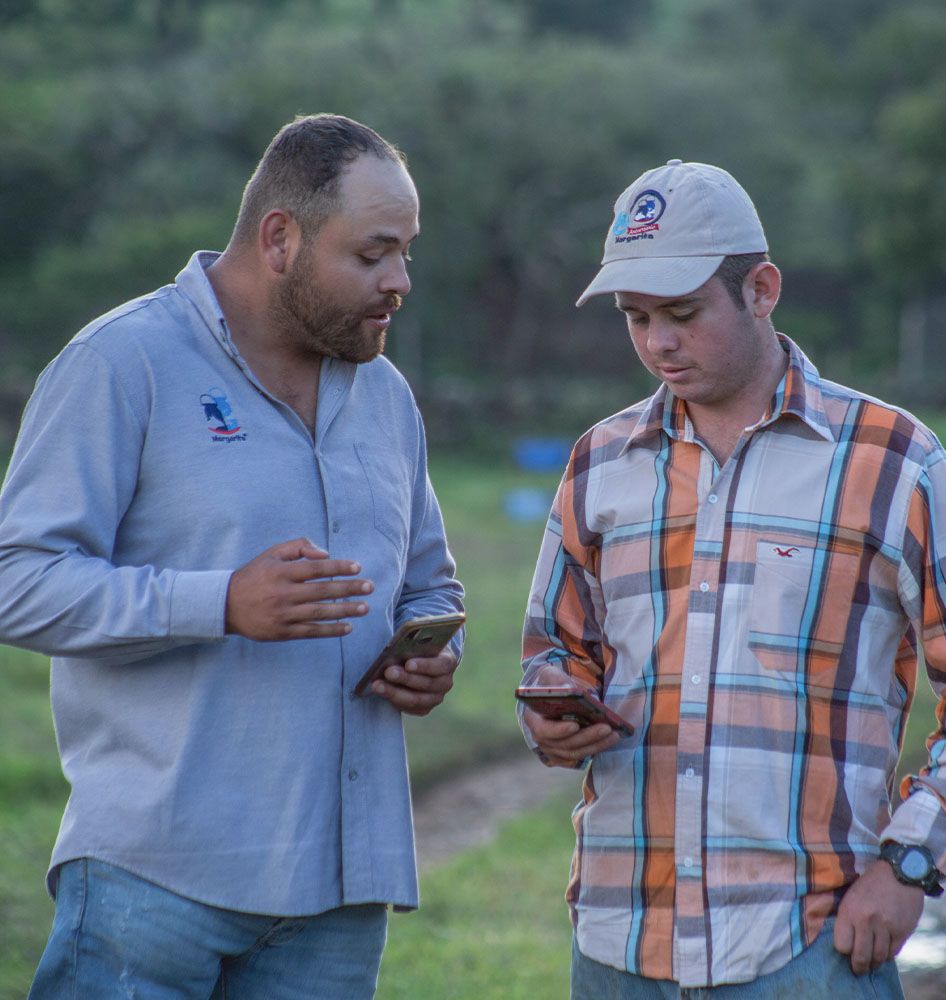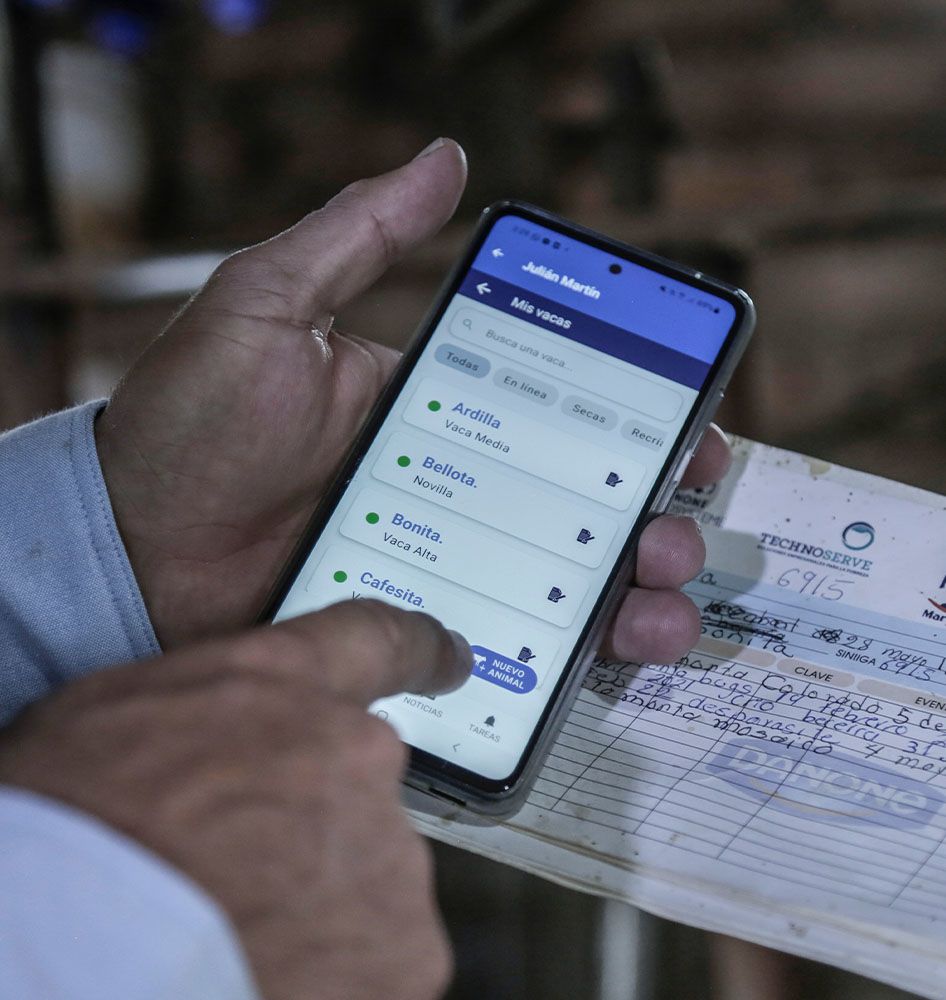 This immersive feature was produced by Pioneers Post in partnership with Hogan Lovells and HL BaSE, the firm's impact economy practice.
Get in touch if you'd like to tell your story.
J O I N T H E I M P A C T P I O N E E R S
SUPPORT OUR IMPACT JOURNALISM
As a social enterprise ourselves, we're committed to supporting you with independent, honest and insightful journalism – through good times and bad.

But quality journalism doesn't come for free – so we need your support!

By becoming a fully paid-up Pioneers Post subscriber, you will help our mission to connect and sustain a growing global network of impact pioneers, on a mission to change the world for good. You will also gain access to our 'Pioneers Post Impact Library' – with hundreds of stories, videos and podcasts sharing insights from leading investors, entrepreneurs, philanthropists, innovators and policymakers in the impact space.