Fresh solutions for Africa's jobs challenge
How social enterprises plug the employment gap
Hundreds of millions of new jobs are needed to keep the growing population of sub-Saharan Africa in work and out of poverty. As Covid-19 threatens to devastate economies across the continent, could social entrepreneurs provide new opportunities to make a living – in good times and bad? New research explores the potential of businesses that put the good of society ahead of making big profits.
Unemployment is today's burning issue: the predicament of governments; the most pressing worry of many citizens. 
But nowhere more so than in sub-Saharan Africa, where the population is expected to rise to 2.2 billion within a generation: even pre-pandemic, economists predicted a need for a whopping 600-800 million new jobs in the region by 2050. 
As Moses Anibaba, regional director for sub-Saharan Africa at the British Council, says: "Every time I speak with a government minister in an African nation the conversation is about young people and jobs... the continent's 'youth bulge' will be the driving force of economies for decades to come."
"South African unemployment rates are through the roof. There are no jobs, even for the young and healthy" - Jane Mills, Noah
Among those working to fill the jobs gap are social enterprises – businesses whose main aim is to benefit society or the environment, rather than to maximise profits. In sub-Saharan Africa, these organisations are making a bigger impact than previously assumed: social enterprises directly employ between 28 million and 41 million people, according to new research by the British Council.
In fact, across countries where data was available, profit-first small or medium-sized enterprises (SMEs) each employed an average of two people, while social enterprises hired 10 times as many – possibly because the latter are more likely to actively focus on job creation.
They're not only hiring people directly, though. Social enterprises have a powerful ripple effect across the jobs market by providing education or training to help each new generation develop the skills to get paid work in industries old and new – from a Nigerian school targeting the poorest kids, to a Ghanaian coding camp for girls, to a paramedic training college in Ethiopia. 
And social enterprises are helping to set people up as entrepreneurs as well as supporting those already running businesses to boost their earnings.
In Uganda, for instance, Tugende fills the credit gap faced by motorcycle taxi drivers, helping them to own instead of rent bikes within 24 months or less, also providing training, insurance and safety gear. In Johannesburg, South Africa, BRNWSH helps low-paid domestic workers to develop and grow creative side businesses.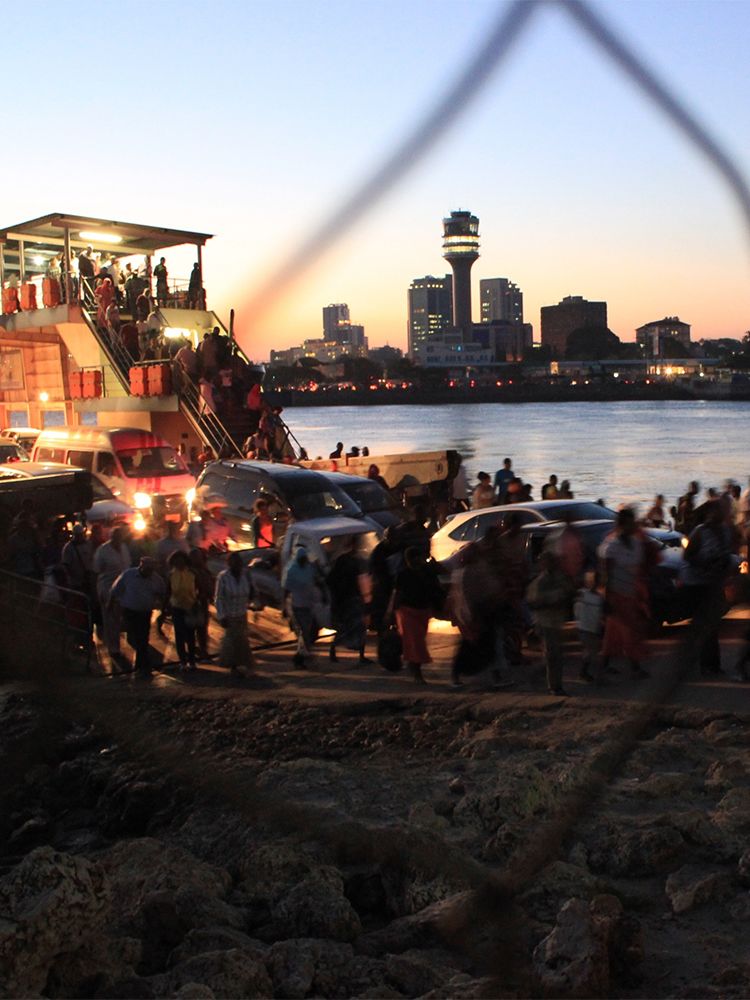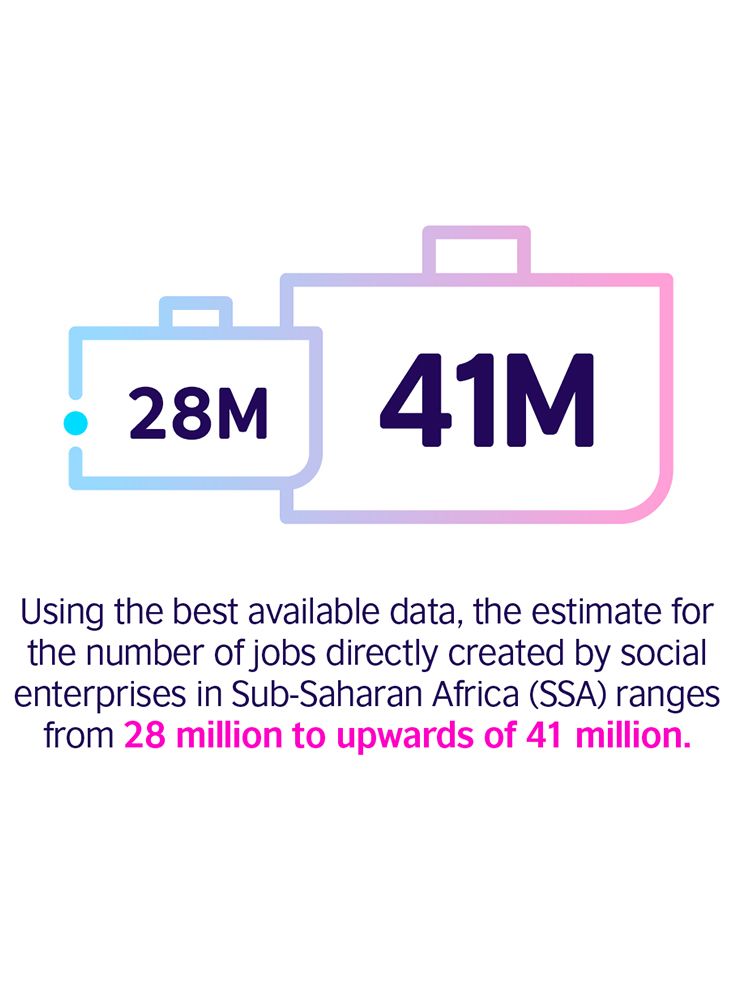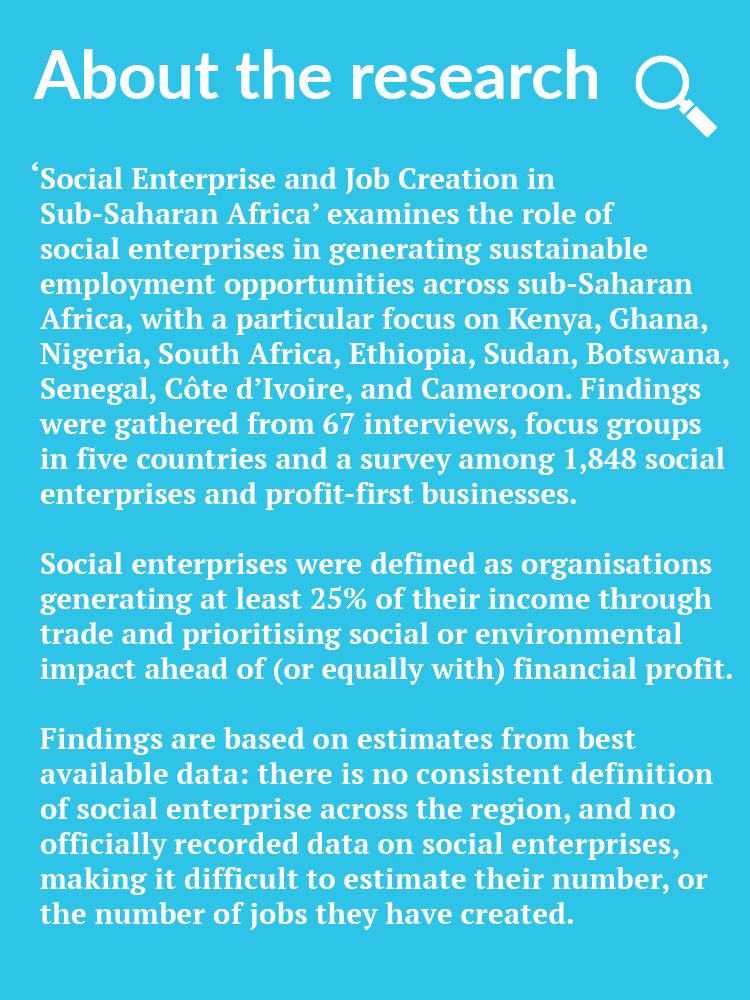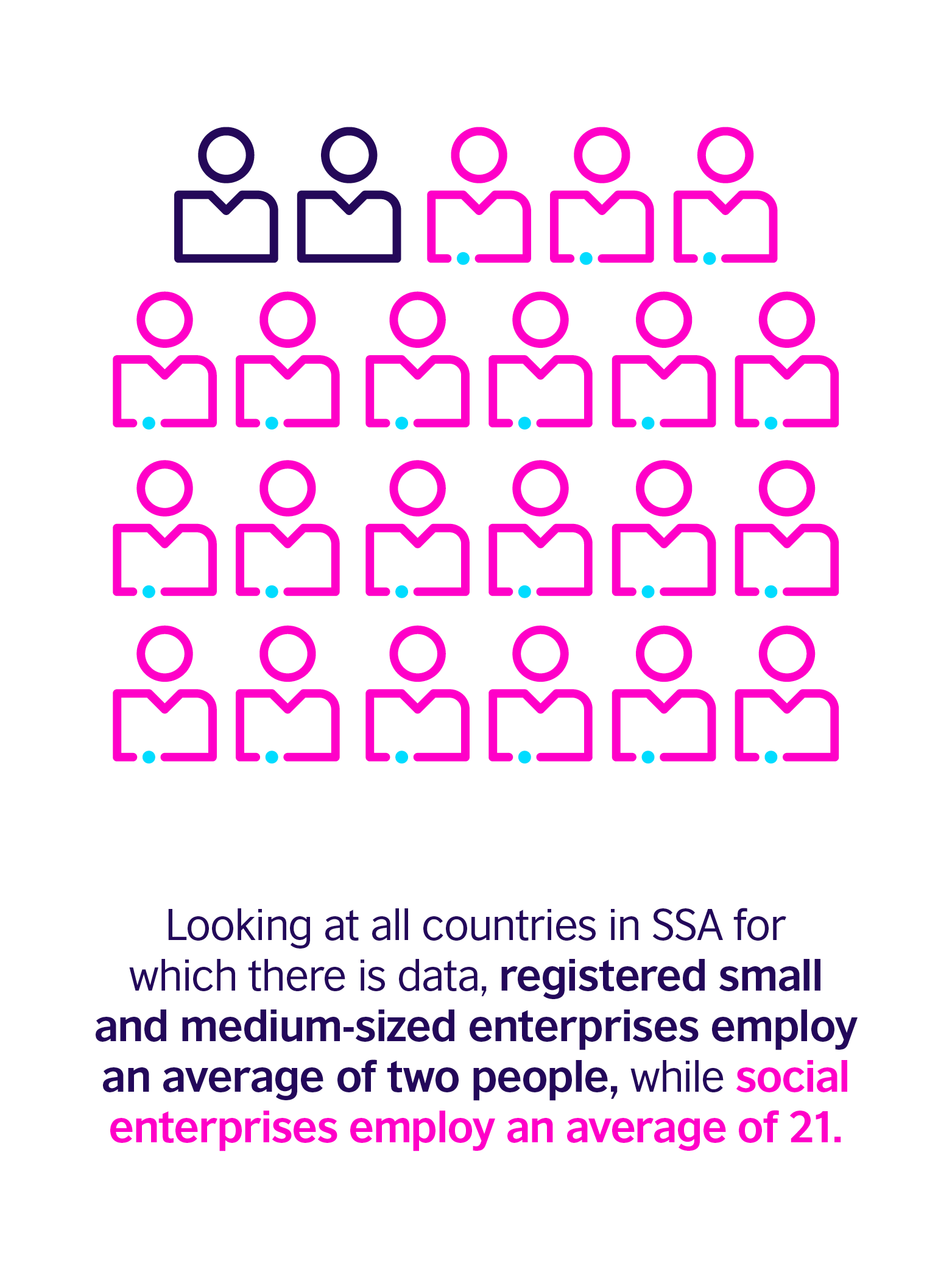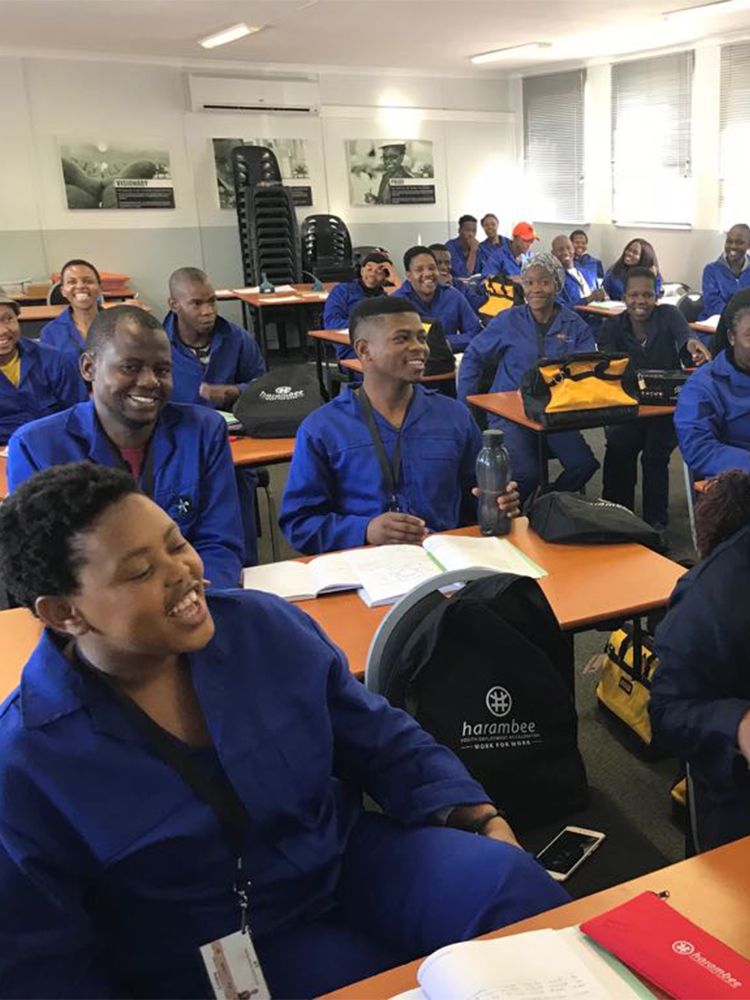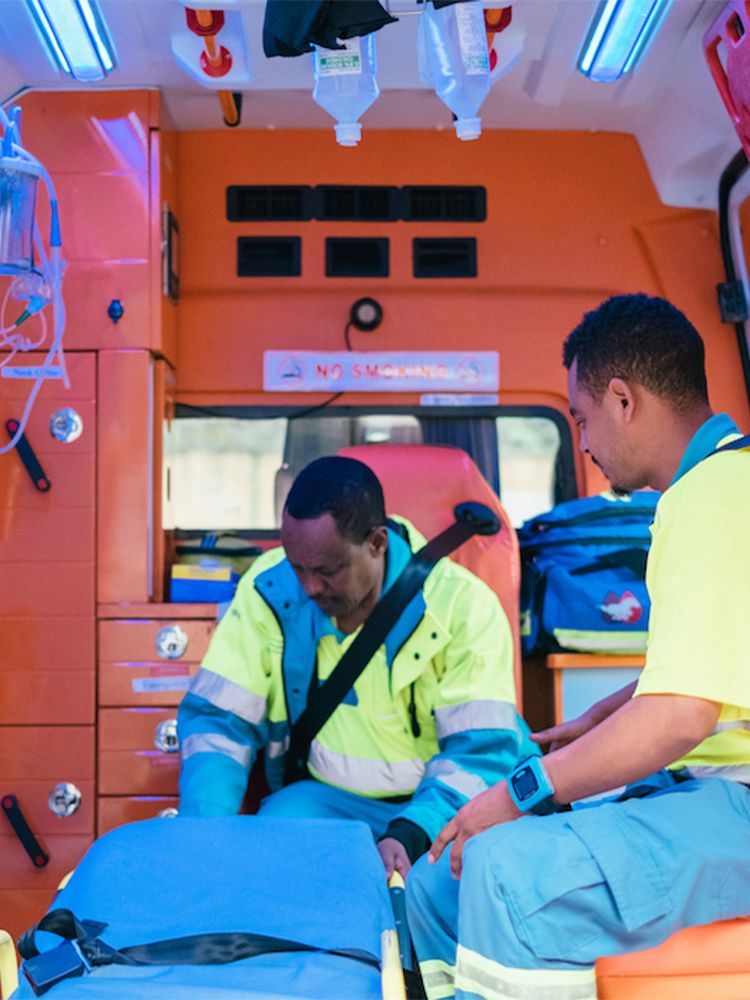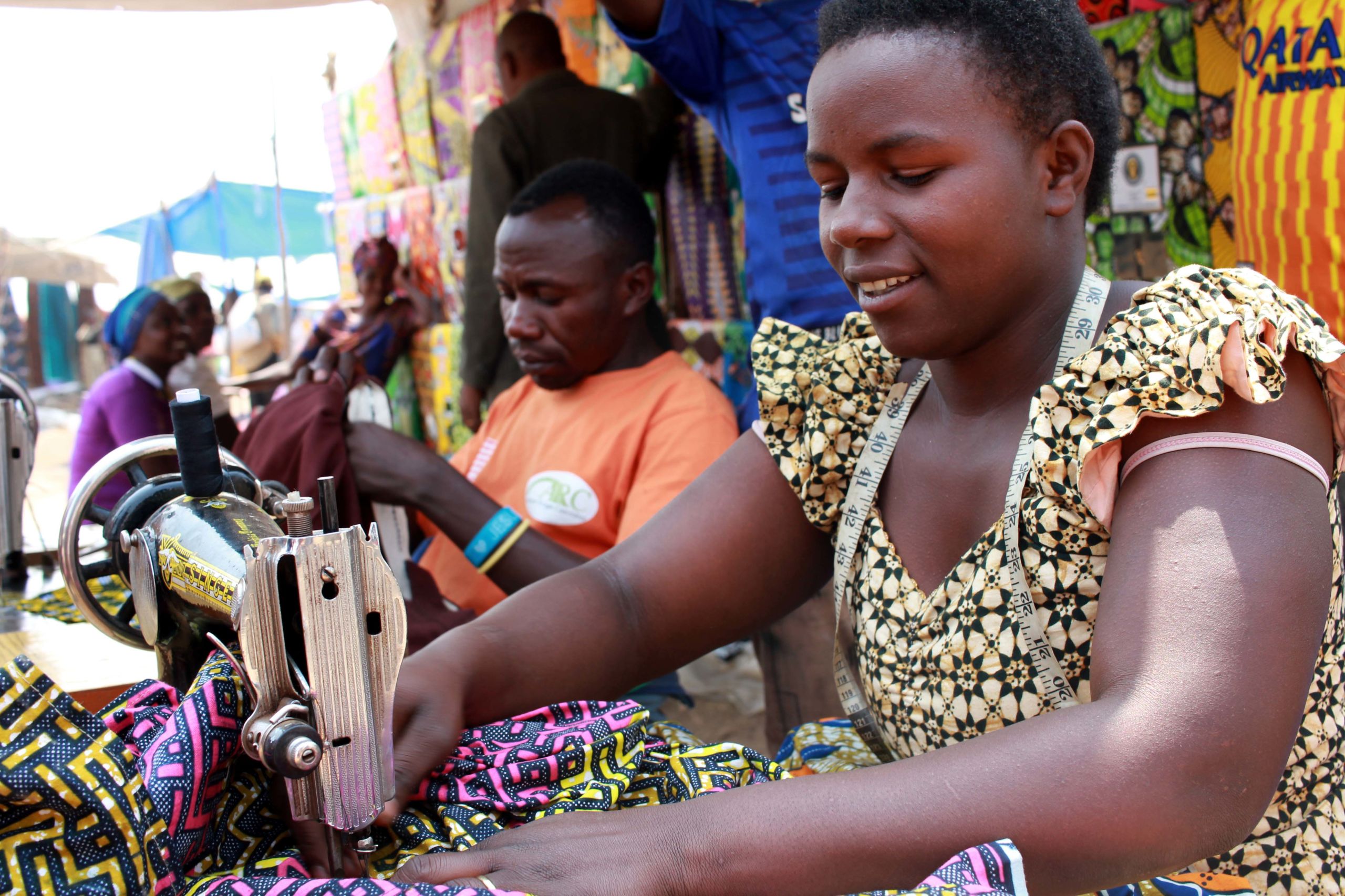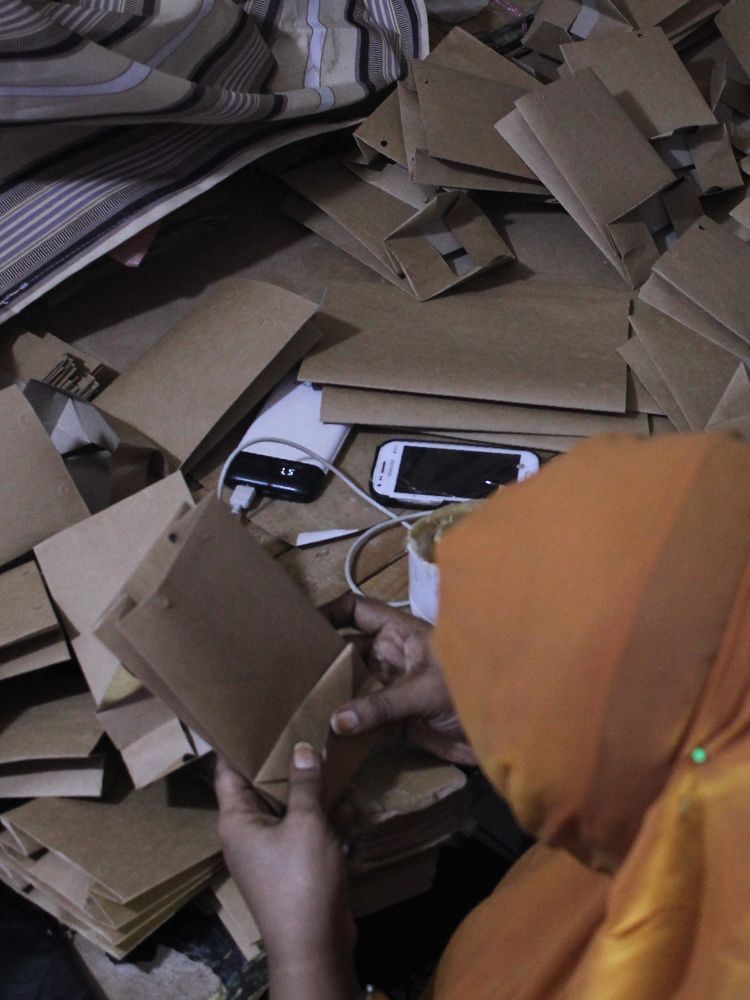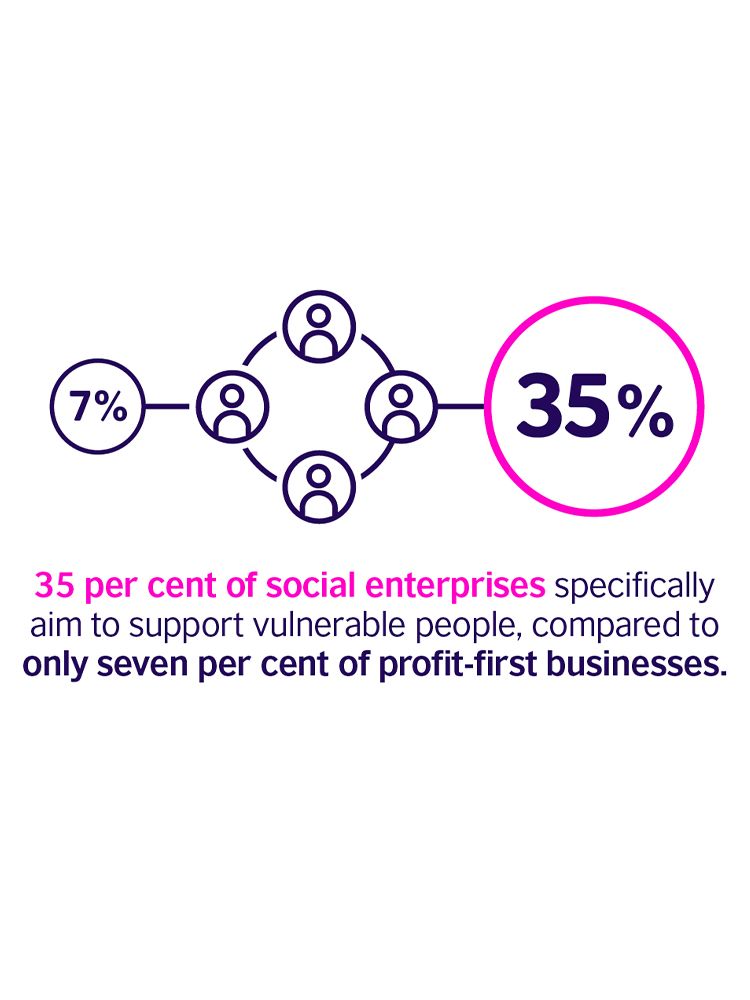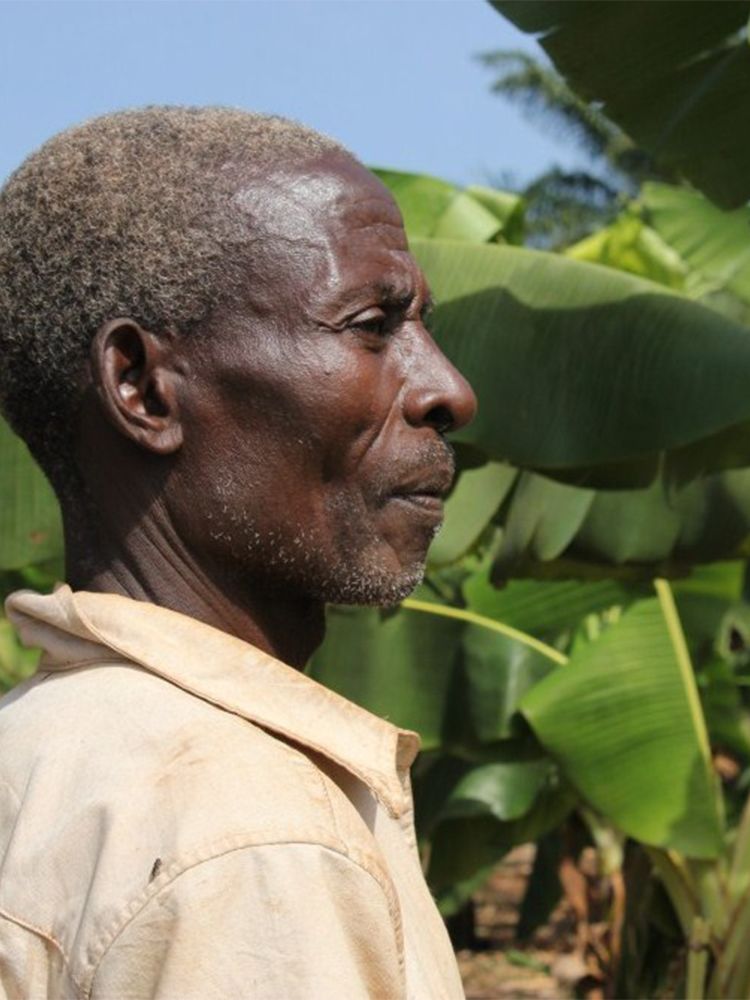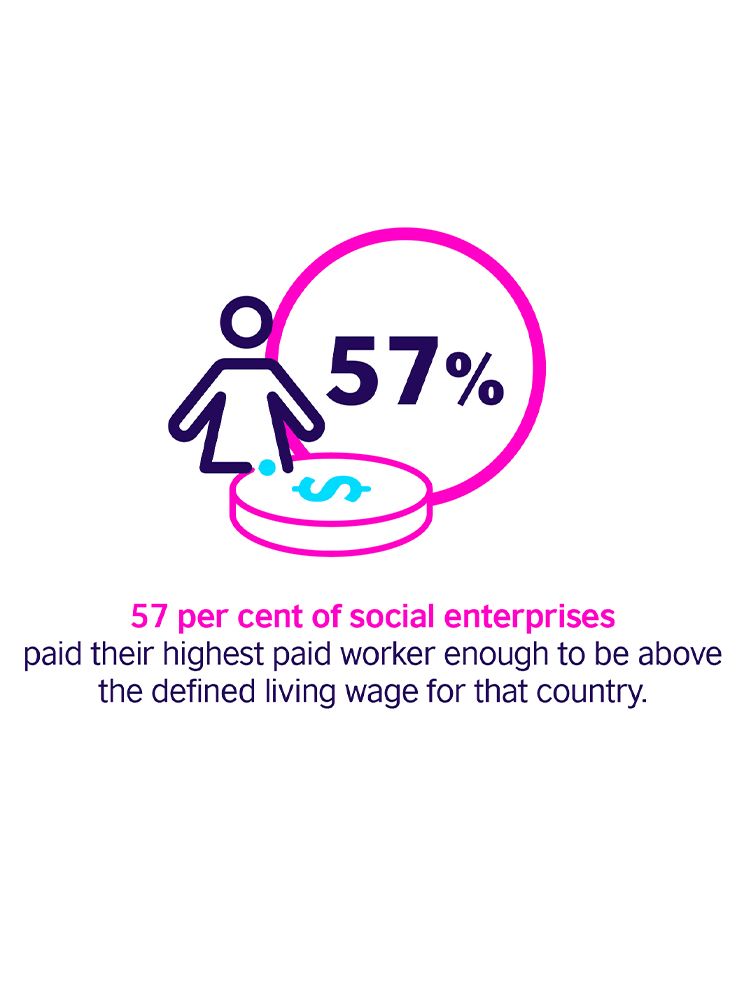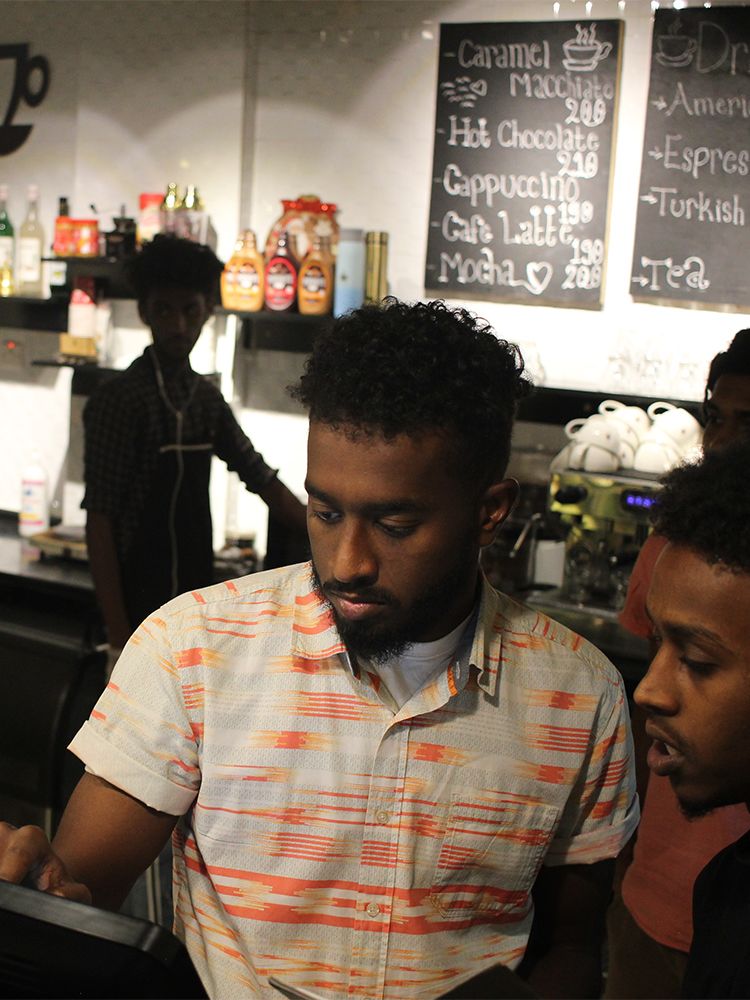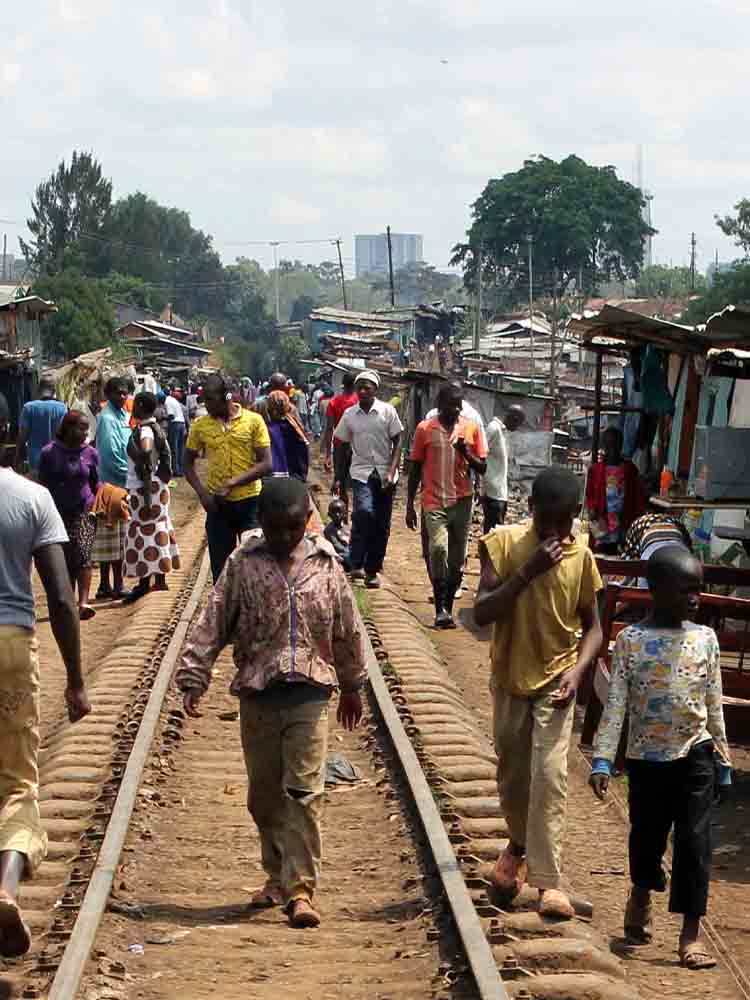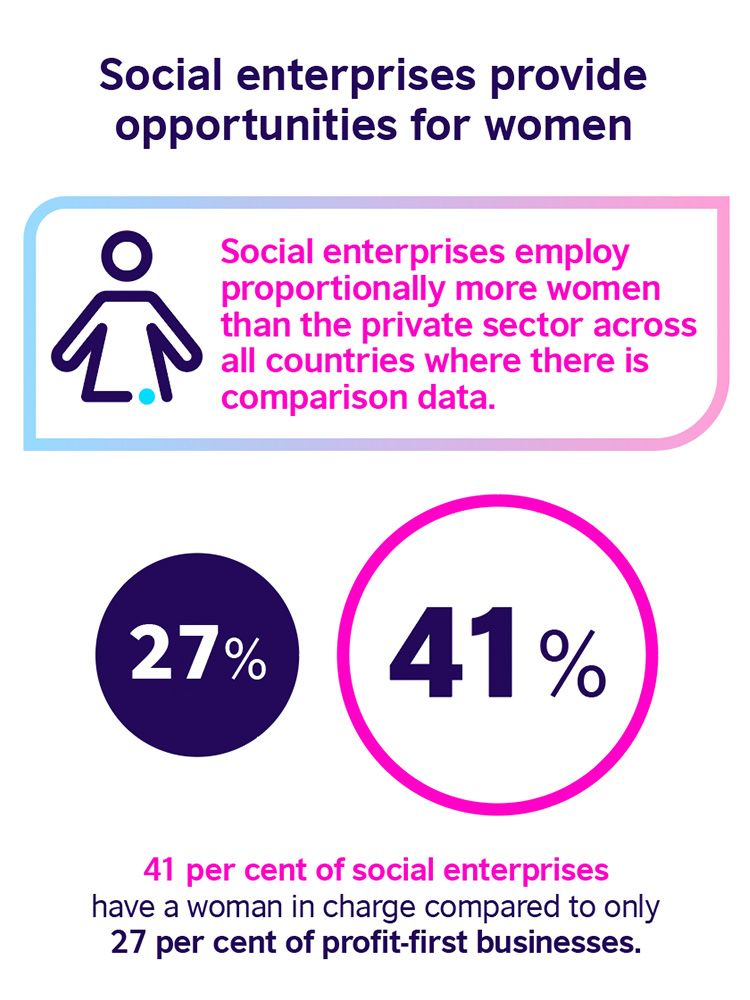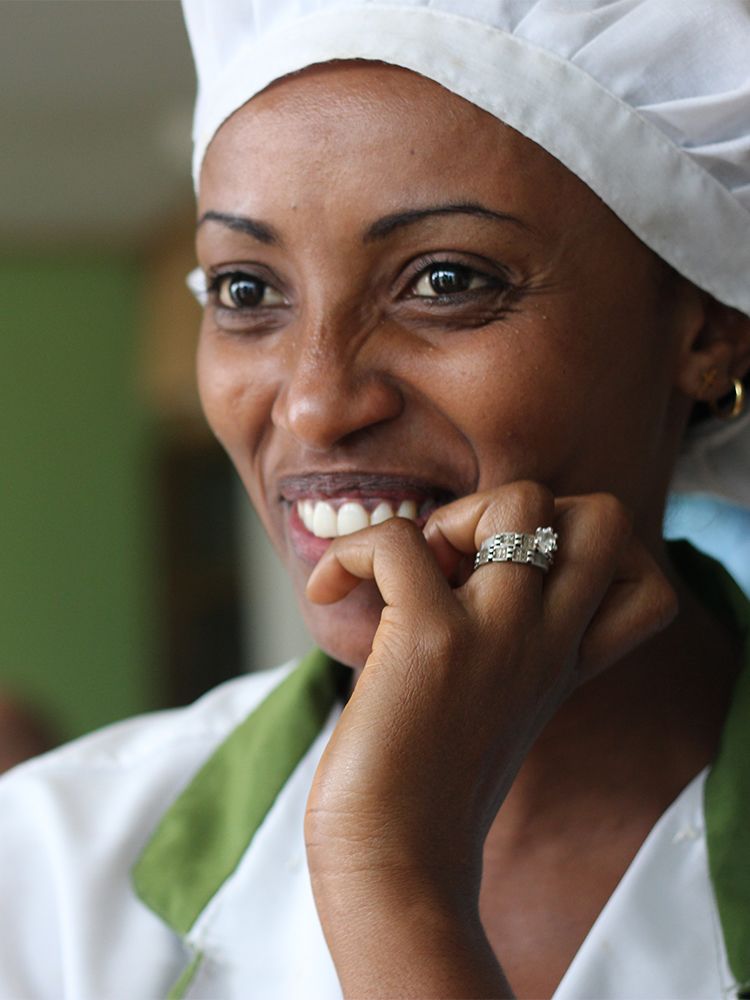 The outbreak of Covid-19 has sharpened existing concerns about job losses. In Africa, the pandemic threatens to cut a staggering 30 million jobs, and push up to 49 million more people into extreme poverty.
And so the work of social enterprises in sub-Saharan Africa – many of which are now busy pivoting their business models or dipping into reserves to continue paying employees who cannot work under lockdown – looks more valuable than ever. That's especially the case since many social enterprises employ those who may otherwise struggle to get work, such as young people with no training or experience, former sex workers or those from low-income homes. In this time of "vulnerability and uncertainty", says Owen Dowsett, a senior consultant at the British Council, the potential of social enterprise to help build a better future by looking out for such people "cannot be understated". 
Echoing similar trends in other parts of the world, social enterprises in Africa are more likely to employ women; more working women is good for both the growth of the economy, and for women's empowerment. Forty-one per cent have a woman in charge, compared with just 27% of profit-first businesses – and in some countries, the difference is even more striking: in Ghana, the percentage of female leaders is almost three times higher among social enterprises compared to mainstream businesses.
It's not only about getting someone into a job, and keeping them there, though. Whether it is a good job – that is, fairly-paid, secure work that offers some prospects of personal development – is also key.
That, after all, is the crux of Africa's employment challenge. While the continent managed to maintain, and even slightly increase its ratio of jobs per population between 2000 and 2017, most new jobs created were in areas such as subsistence agriculture or in low-skilled, low-paid roles. Worryingly, most people living in poverty already have work – they're often referred to as the 'working poor' – rather than being unemployed. 
One might expect businesses focused primarily on social impact to buck this trend, providing strong role models of decent employment. But the British Council findings – believed to be the first to look in detail at social enterprises and job creation on the continent – suggest it's not so clear-cut.
The social enterprises studied did give longer notice periods, on average, than profit-first businesses, and were more likely to offer five or more days each year of training than their profit-first counterparts. 
But they are not – on the whole – paying a better wage. In fact, just 57% of social enterprises studied were paying a 'living wage' (this is calculated per country, and based on the cost of food, housing and transport expenses) to their highest-paid employee; fewer than 5% paid the lowest-paid worker a living wage.
The ability to pay a fair wage appears to be linked to a social enterprise's size and sustainability: the researchers found that social enterprises generally need to reach a turnover of £10,000 a year before they can start paying a living wage. (Eighty-two per cent of those operating above this threshold pay their highest-paid worker above the living wage, compared with just 32% among those turning over less than £10,000.) 
The implication for those supporting social entrepreneurs is clear: they need to help social enterprises not just to get started, but also with the arguably more difficult task of growing. And, says Social Impact Consulting's Mark Richardson, a co-author of the research: to help social entrepreneurs to understand the concept of a living wage, and encourage them to factor this into business planning early on. 
Richard Catherall, CEO of Kataris Ventures and another co-author, believes social enterprise leaders have the opportunity to go "above and beyond" workforce expectations and demonstrate what it means to be a good employer. Why, then, aren't more of them doing so? 
"They're under a lot of pressure to be cost-effective, to be cheap," he says, adding that the pressure to focus on the wider social impact an enterprise can achieve can sometimes create "a perverse incentive" to overlook a more immediate way of improving people's lives – those it directly employs. Funders, investors and consumers can all make clear that they expect better.
Emi-Beth Quantson, founder of Ghanaian coffee company Kawa Moka, says the challenges of providing decent work are similar to the challenges of running a social enterprise in general – and relate to limited resources. Unlike profit-focused businesses, social ones often grow more slowly. This, she says, is "because it's not just a question of profitability, but it's also a question of impact…we ensure that whatever we're doing we're also having impact".
But rather than seeing only the challenges of providing decent work, Quantson says there are also "a lot of pluses" of being a social enterprise: offering the kind of meaningful work that she says many job-seekers look for; and, being a relatively small organisation, offering the chance to learn various skills. "It allows opportunity for growth, and a bit of adventure and flexibility."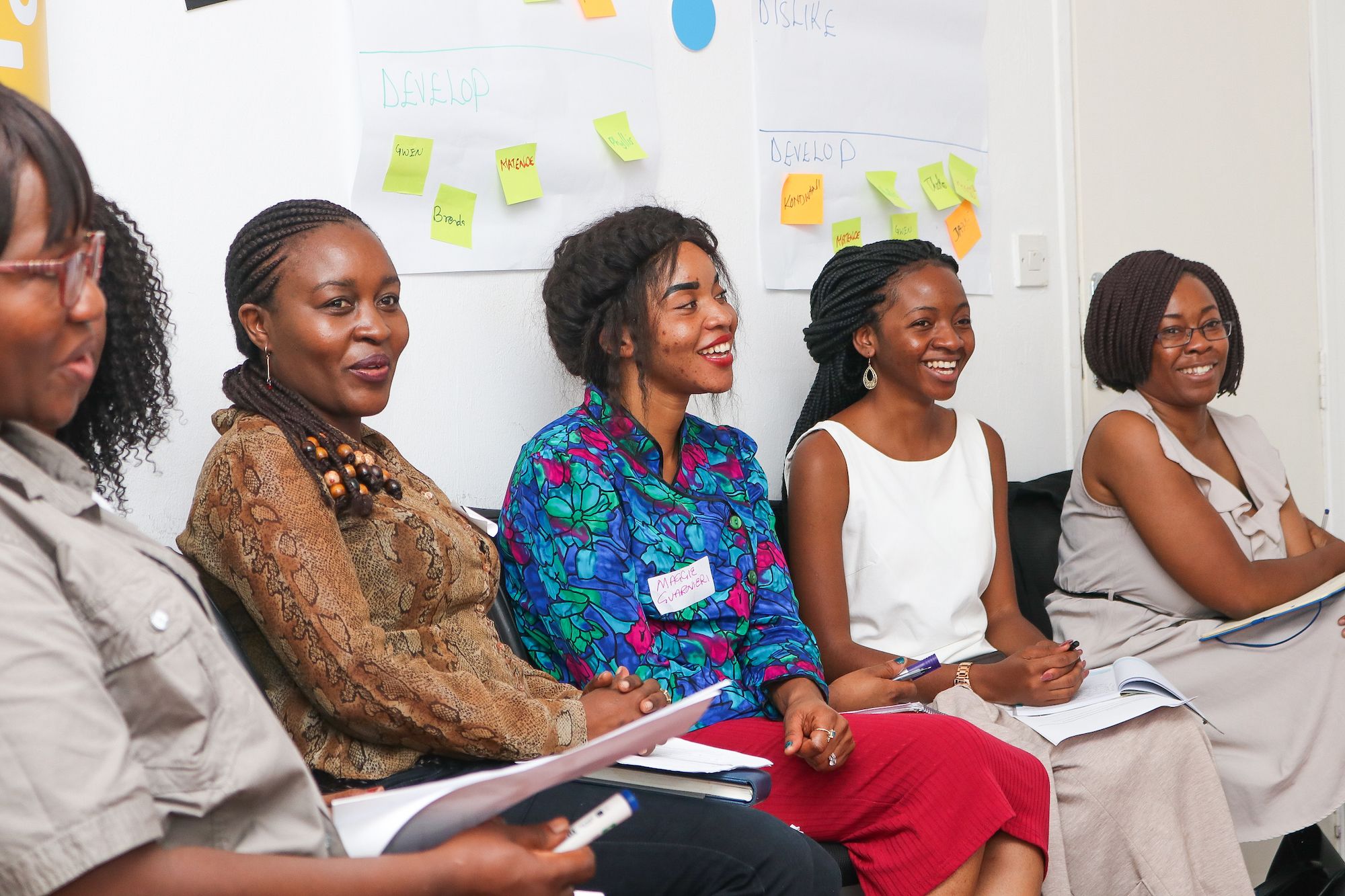 What, then, might help social enterprises create more decent jobs? There's no shortage of recommendations for policymakers, educators, support bodies and aid organisations – and in many cases, it's simply a question of scale: nurture as many successful social enterprises as possible with the capacity to create employment, directly or indirectly.
For instance, "very few" programmes currently support social enterprise specifically, says Richardson, compared with the total number of business incubators on the continent. So governments should do more to incentivise the creation of high-quality incubators and accelerators tailored to the specific needs of social enterprises.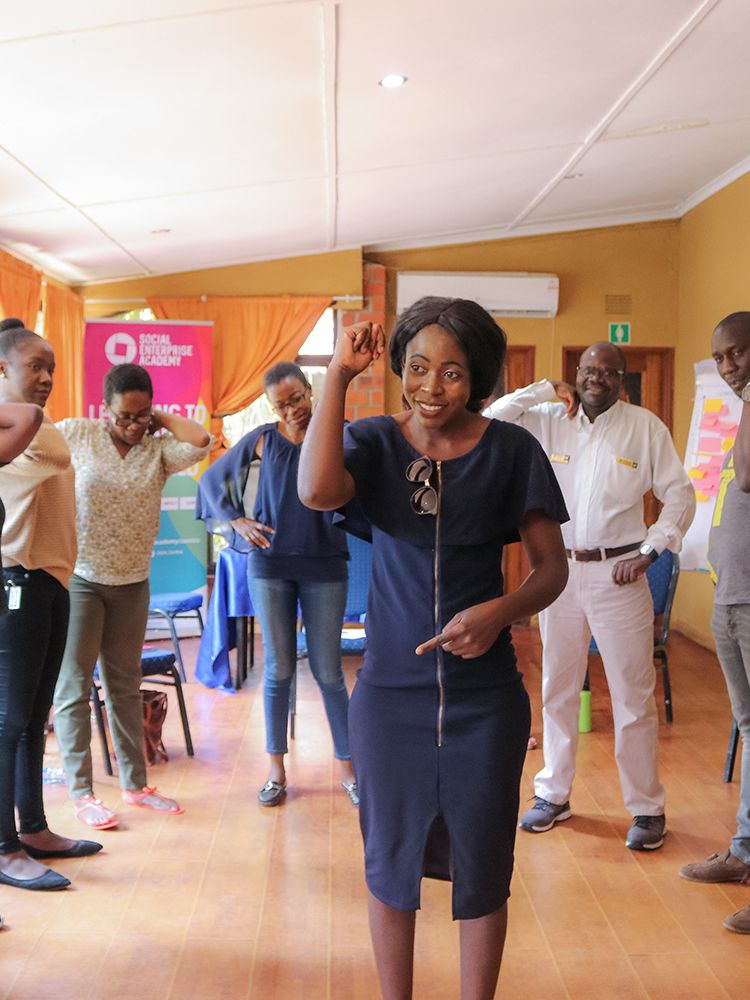 Definition debate

Running a business that supports the wider community is not new to Africa; Kissy Agyeman-Togobo says this has been around "since day dot". What is new is defining these businesses as such; many social entrepreneurs on the continent would not necessarily describe themselves in this way.
A definition debate can seem superfluous, and achieving consensus is likely to be challenging, judging from experience elsewhere (European countries, for instance, don't have one agreed definition). But British Council research co-author Mark Richardson argues it's worth the effort, and even advocates working towards an Africa-wide definition. This would help data-gathering (thus helping to show how much impact social enterprises are actually having, and drive policy to support them), while a legal form for social enterprise would mean fewer setting themselves up informally and thus not paying taxes.

Universities could also play a powerful role in birthing new ventures. Some already do: Ashesi University in Accra, Ghana, teaches social enterprise modules, and Kissy Agyeman-Togobo of consultancy Songhai Advisory in Ghana, and a third co-author of the British Council report, says the quality of the college's graduates is impressive. 
"They're encouraged to think innovatively, to problem-solve. That can really help young people to think creatively and innovatively. They can make mistakes but it's okay, you learn from them."
One example is Kawa Moka, first developed on campus. It sources beans from female farmers and trains women who've faced abuse as baristas and in other roles, then supporting them into managerial positions as the company expands. Employees get a fair wage, plus leadership and entrepreneurial skills to set them up for the future, wherever they work.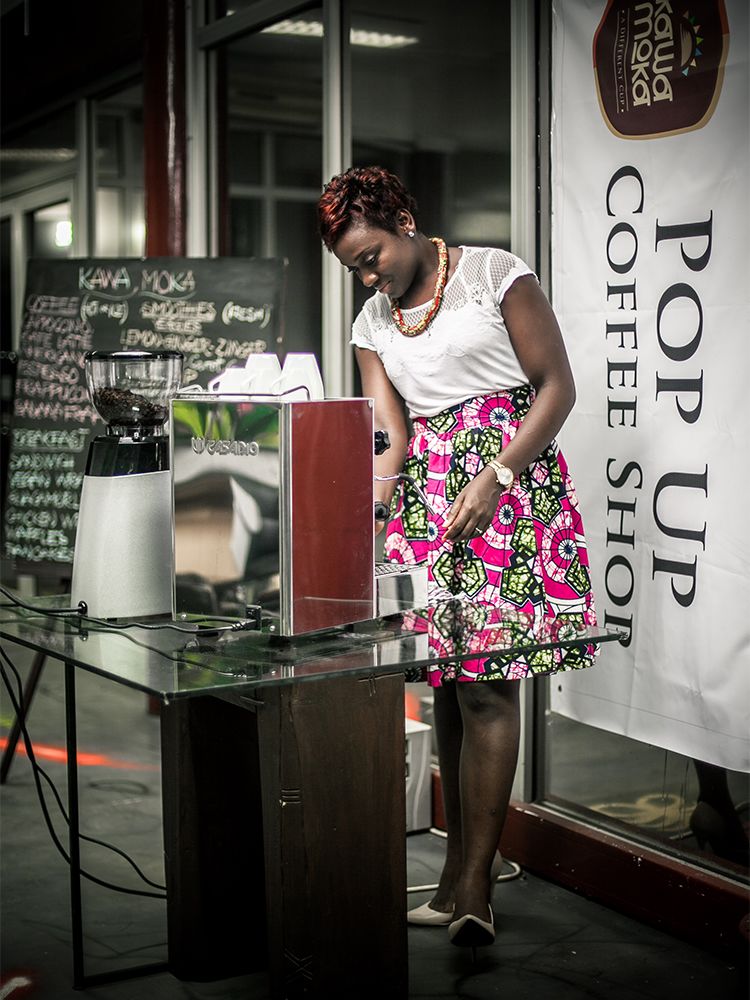 What employees want: We need a decent wage – but also to make a difference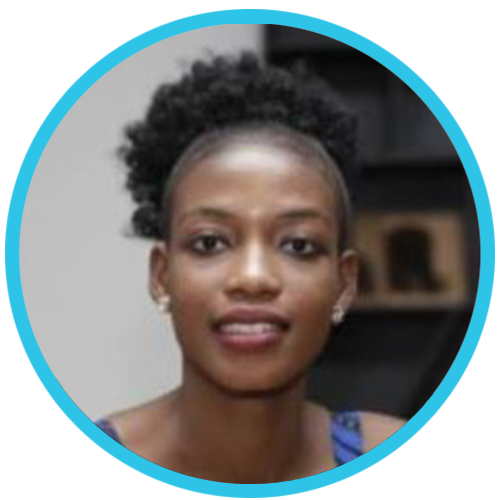 Sandra Juliet Ahiataku graduated in 2015 with a BSc in Computer Science; she previously worked for the innovation hub, Kumasi Hive, where she helped set up a digital training programme for girls, and is now a country programme manager at the international digital tech enterprise Viamo, in Accra, Ghana.
"As a young person, I believe working with social enterprises gives me the opportunity to upgrade my skills, network and share my experience by making a meaningful impact on livelihoods," says Ahiataku. "And Viamo is really making a very good impact on people… It's not just about the salary, but about the passion for my work and the impact it achieves."
And Ahiataku does not think she is an exception among her generation. "When I talk to people, to colleagues, they're also desperate to make a change."
---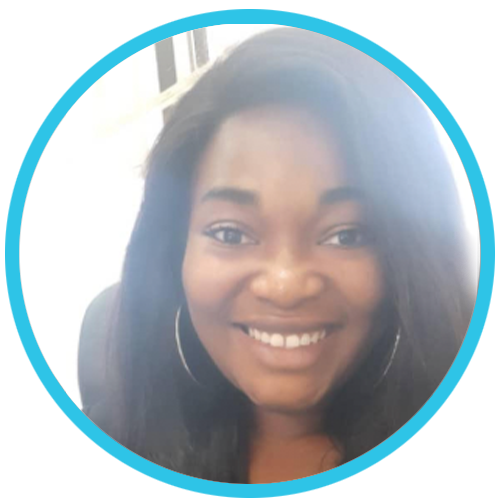 Afi Aklayikoe joined Kawa Moka, a Ghanaian coffee company and social enterprise, as operations manager this summer, having previously worked as a communications officer for an agriculture company. 
Aklayikoe describes a decent job as providing a decent salary, but also one that's good for her mental health. She wants, she says, an "environment where I can thrive, where I can grow… a place where I can bring my ideas to life and create an impact". 
Her employer, Emi-Beth Quantson, founder of Kawa Moka, echoes this. "For us, decent work really has to do with values… Many work with us because they believe in what we're doing." 
She adds that when hiring, Kawa Moka ensures that new staff understand the enterprise's vision and what their role would be within it. "Because of that approach, our staff are invested in ensuring that the business continues to grow – and their impact is felt." 
That also means paying a decent wage. This, Quantson says, is "fundamental to being able to ensure that our workforce is happy and continue to work with us and continue to feel the value and input – it has to go both ways".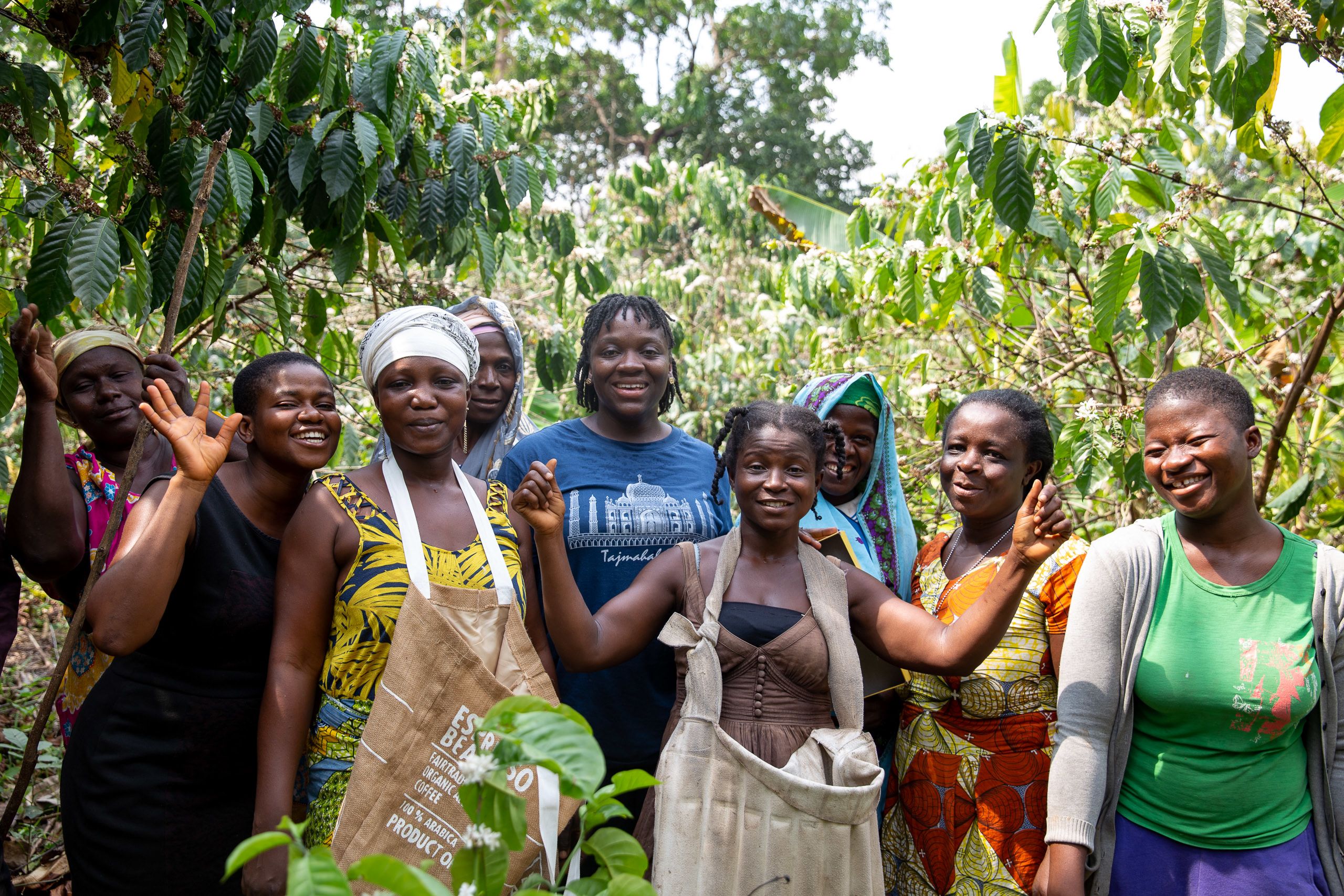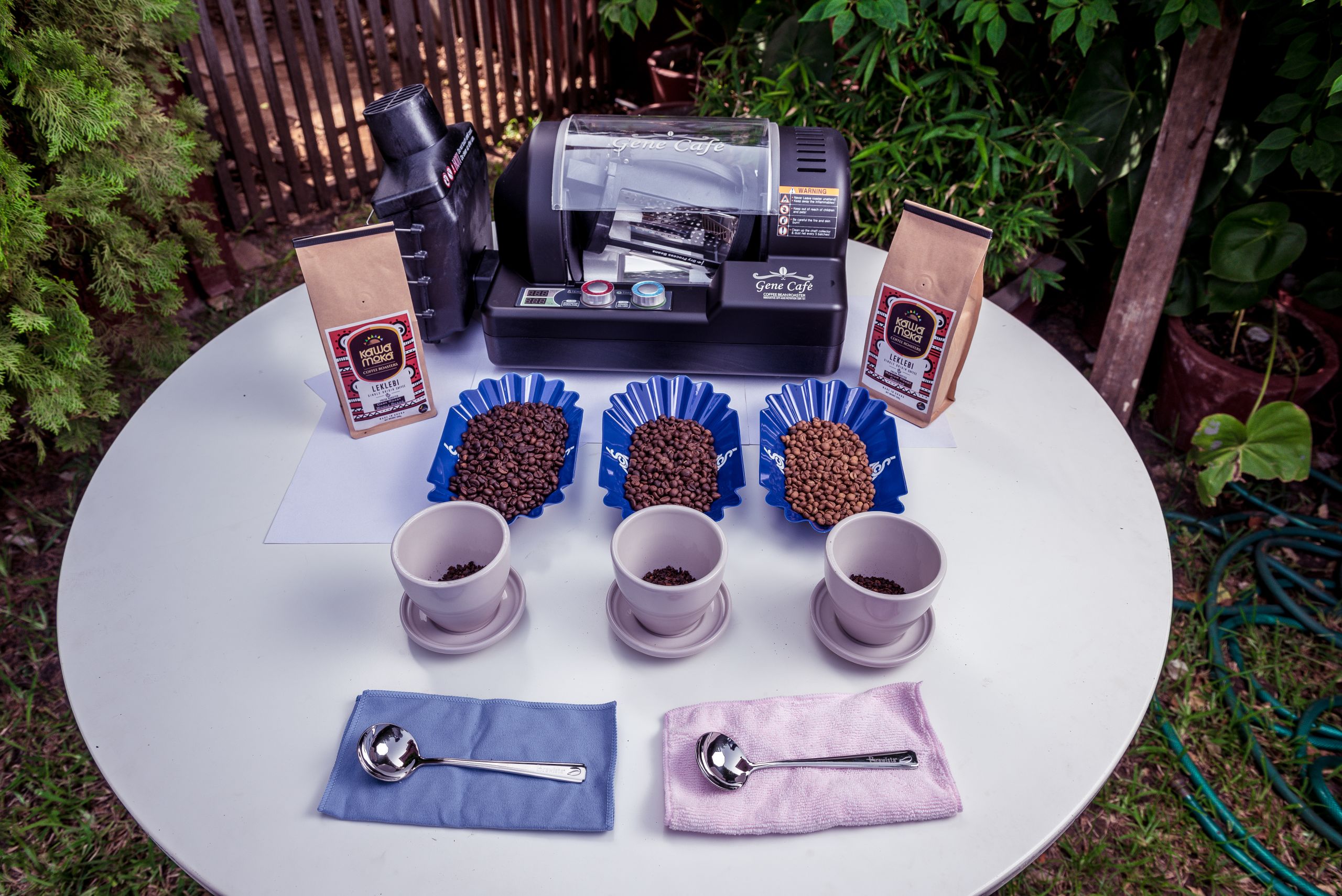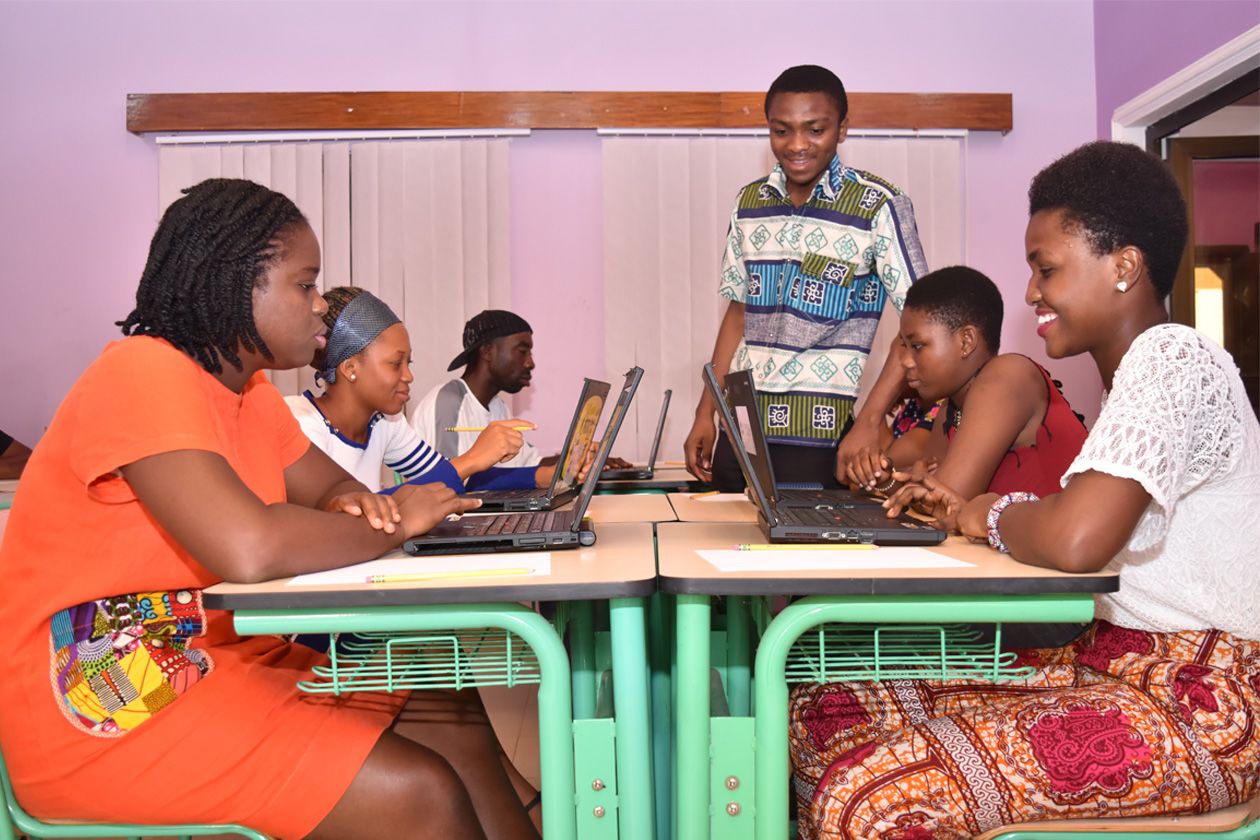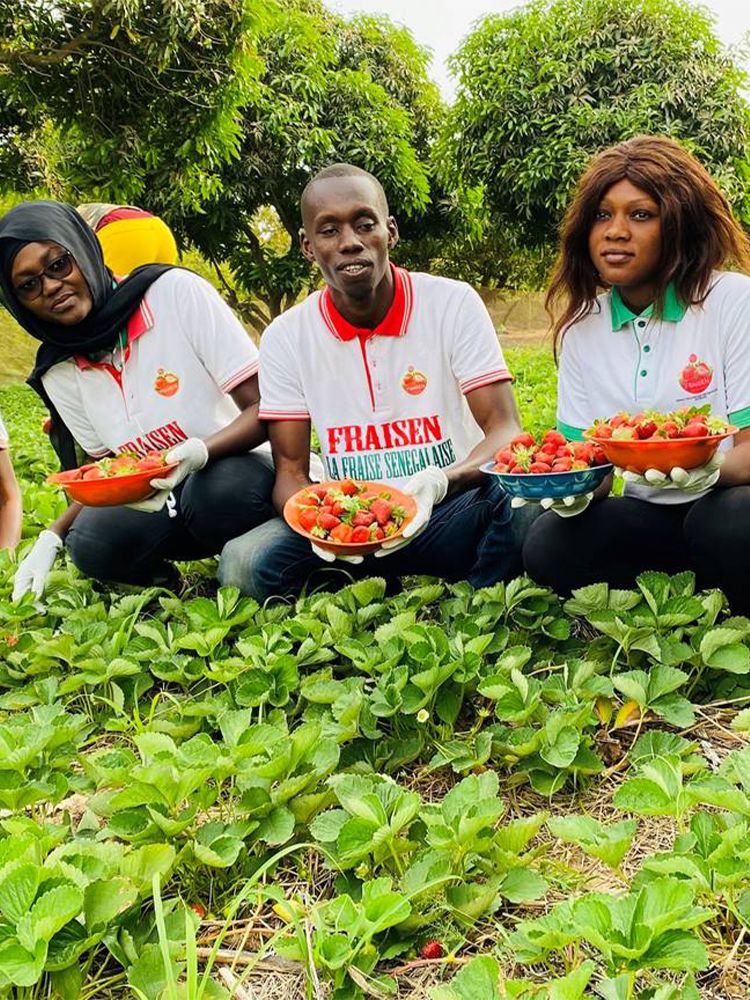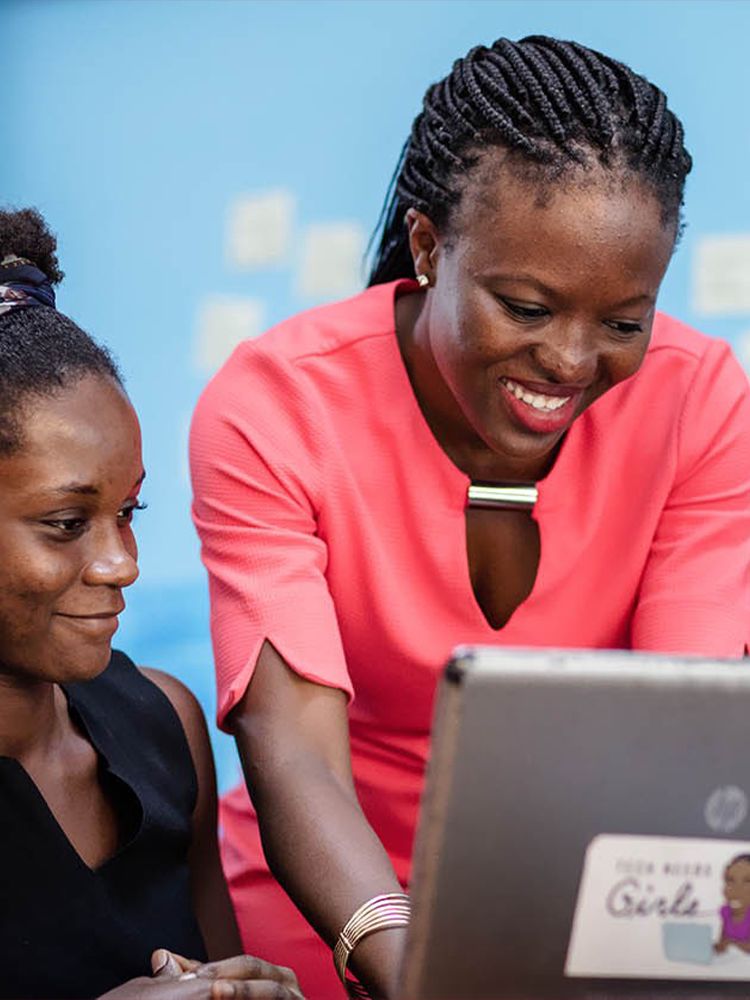 The entrepreneurial skills that Kawa Moka teaches to its employees are likely to be valuable because the scale of the jobs challenge means that simply training people for existing jobs won't be enough.
And yet, says Richardson, the "vast majority" of employment schemes in the region have typically focused on training: trying to match up the need of employers with better-skilled people. In reality, training is "very rarely matched with business needs"; when it is, the overall impact on employment is "virtually nil", because the outcome is a slightly more skilled workforce, not necessarily more people in jobs. Helping to develop both new and existing businesses, meanwhile, is one of the best ways to create jobs in urban areas. (In rural areas, it's best to focus on improving the efficiency of agriculture and helping farmers diversify their income.)
Traditionally, African parents pinned their hopes on a white collar job for their children, says Agyeman-Togobo. But more and more young people are breaking that mould – like Ghana's Regina Honu, who in 2012 quit her banking job to set up a software firm and tech academy for girls. To date, her programmes have trained more than 6,000 people, many of whom have gone on to higher education, win scholarships to study in the US, or to set up their own businesses or foundations.
And there's no reason why many of the next generation of entrepreneurs shouldn't embrace a social cause – such as helping others into work themselves. In fact, social (as opposed to profit-first) entrepreneurship is already providing opportunities for around 64 million people – a quarter of all entrepreneurs – in sub-Saharan Africa. Some may find that relatively high proportion unsurprising: as head of the African Venture Philanthropy Alliance Frank Aswani has pointed out, social entrepreneurs "run towards problems, not away from problems – and Africa has a lot of problems."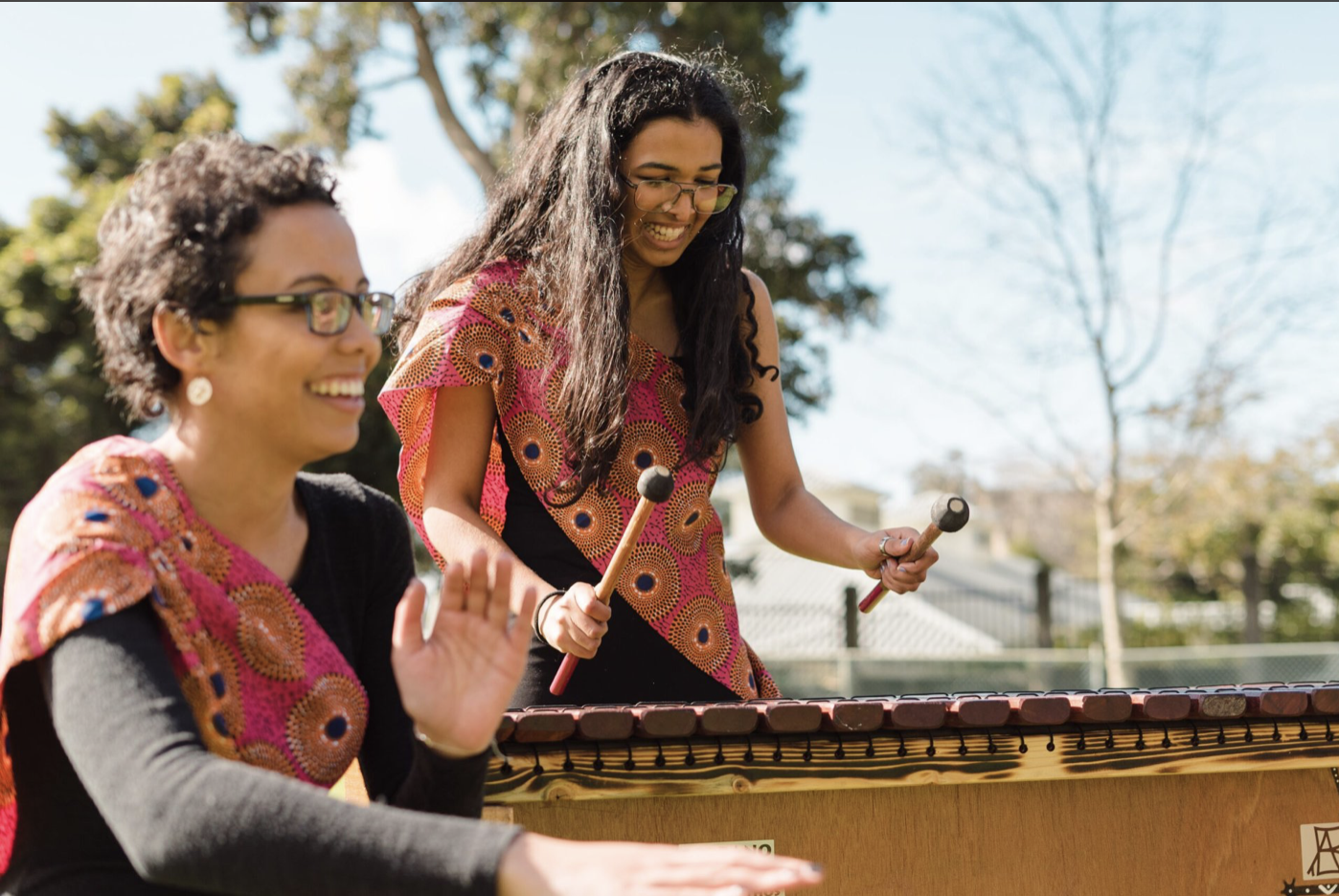 Whether it is employed or self-employed, formal or informal, some warn that too narrow a focus on individual jobs misses the point.
Catherall echoes this: "If you just focus on jobs, you're exposed to the most sensitive shocks. If a private sector company gets into trouble, the jobs you create will disappear overnight." If we find it hard to envisage just how much the new technological age will shake up how we work, Covid-19 is in the meantime laying bare the fragility of our economic systems – and the devastating impact on workers when disruption occurs.
"Don't choose creating jobs, because this leads only to counting jobs. Choose creating sustainable, inclusive economies" - Sriram Bharatam, Kuza (Kenya)
This community-level resilience is the thinking behind Noah (Neighbourhood Old Age Homes), which supports retirement-age people in Cape Town, South Africa. Rather than trying to find work for each individual, many of whom have been out of work for years, it provides affordable, shared accommodation with social enterprises on site (a shop, takeaway, bakeries and a clothing bank) that give residents a chance to earn additional income. It's a collective, community-focused solution to joblessness – rather than fixating on individuals' payslips – that Catherall says "could be really scaleable". 
And the value goes beyond financial income. After all, as social enterprise development manager at Noah, Jane Mills, says, meaningful work can help to "iron out the creases" in people's lives, lending them a sense of purpose and belonging.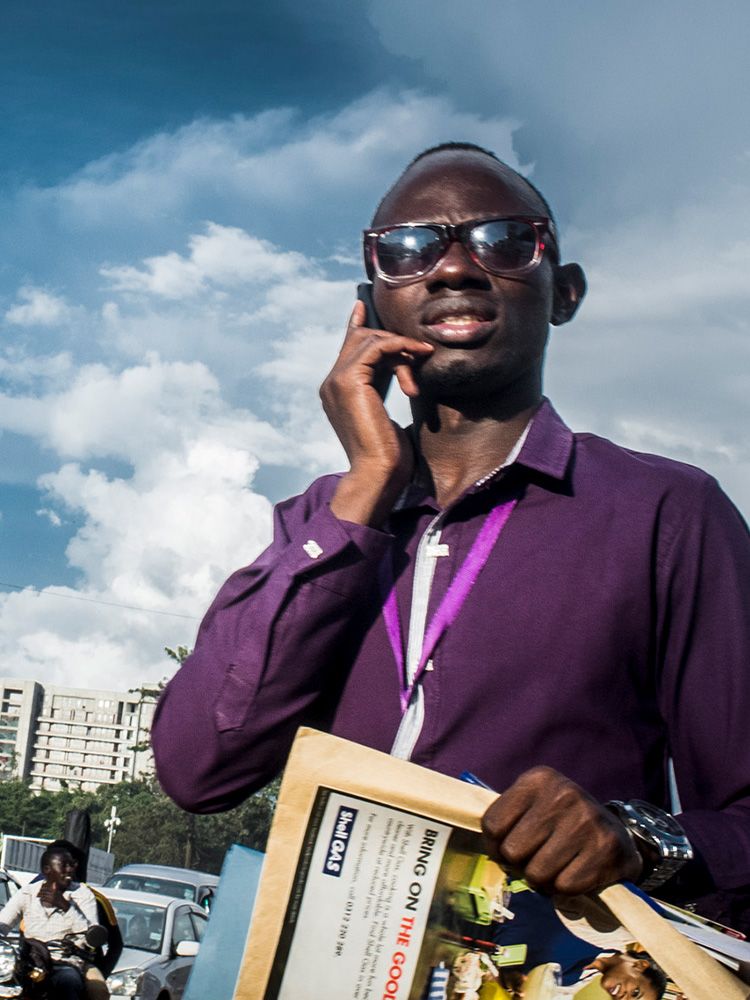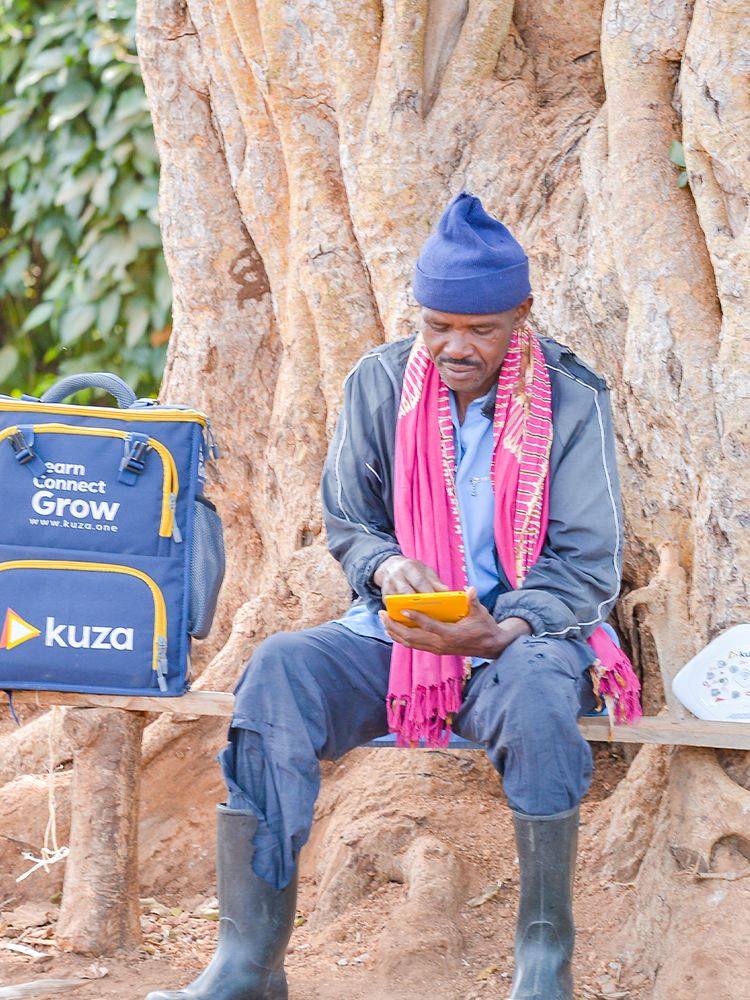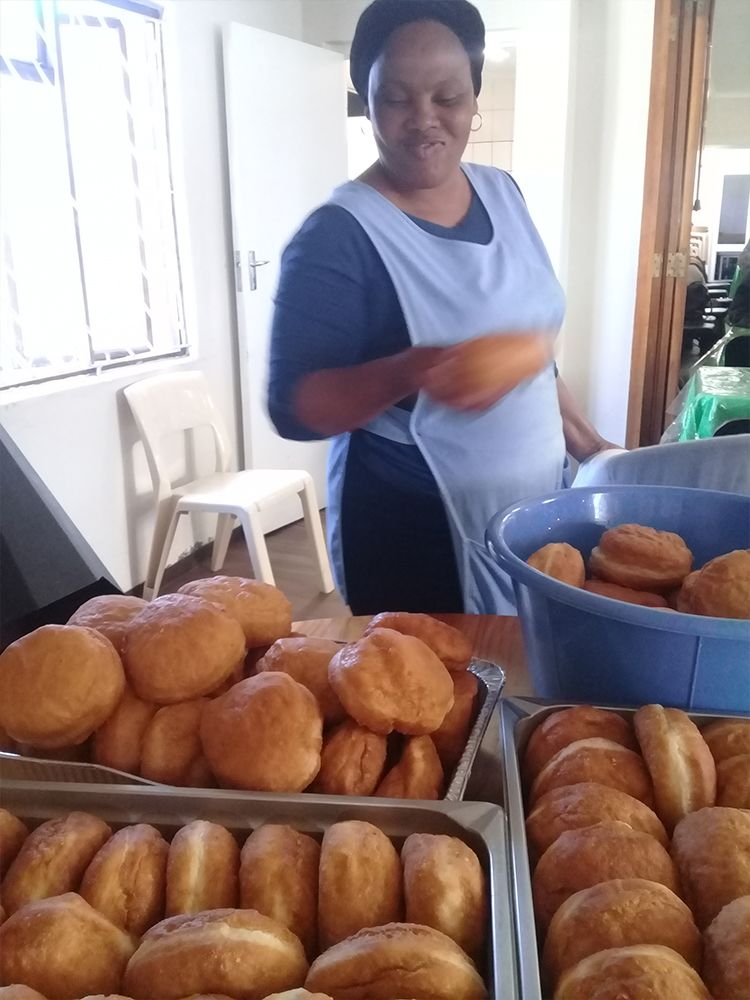 Noah: Dignified jobs for elderly people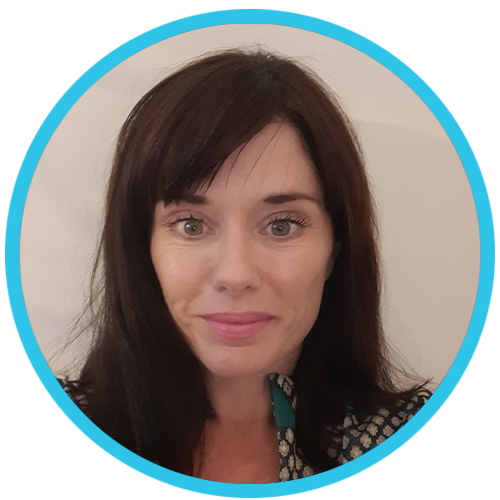 More than 3m South Africans over the age of 60 survive on the equivalent of less than £80 a month, often supporting other family members too. In Cape Town, Noah (Neighbourhood Old Age Homes) provides low-cost accommodation and healthcare to its 700 elderly residents (called members), ensuring that these vulnerable people are well cared-for, and has created its own social enterprises, including a shop, bakery and clothing bank, where members can work to earn commission on sales. Jane Mills, social enterprise development manager at Noah, tells us more.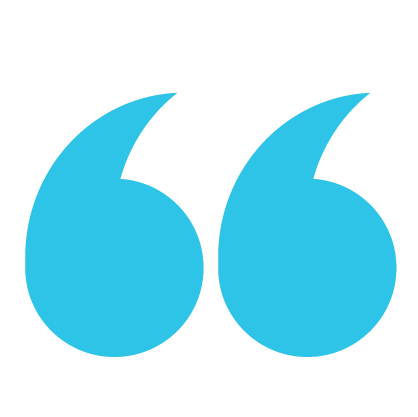 We work on a belief that even though society may see you as old and really poor, you can still have a great laugh. You can still have a happy life where you are participating and contributing to the economy and to your community.
Our mission is to provide meaningful occupation
South African unemployment rates are through the roof. There are no jobs even for the young and healthy. We started the social enterprises around two years ago, with the primary function of generating money – as money equals freedom. Although it started in that way, I think we quickly realised that the purpose and meaning that it was giving to people was equally important. It's now very much part of our vision and our mission to provide meaningful occupation.
We created the social enterprises working and collaborating with our members, based on what people said would be a valuable service or product. So they are very involved in how we manage the programme – like sharing profit and loss in management meetings – they're very much a part of what is going on. 
Some people come in with complex baggage and meaningful work has a profound way of ironing out those creases
For us, the meaning comes from people knowing that their role within their business is vital – there would be a hole without them. Whether it's in our grocery shop or clothing bank, people are able to use the skills that they had in their previous life and maybe never thought they'd have a second chapter. Some of the people we deal with come in with very complicated and complex kinds of baggage, and I think meaningful work has a profound way of ironing out those creases.
In South Africa, we need to think about income generation rather than job creation
Look at the townships and the informal sector – people there are hustling, selling stuff, making things. They are generating income, but don't see themselves as entrepreneurial. They just know how to make it happen for themselves. 
South Africa places a particular cultural meaning on a payslip in terms of security. But I think we need to think about income generation rather than job creation. We need to give people dignified and easy ways to generate income, reframing what we see as 'work' and giving status to that.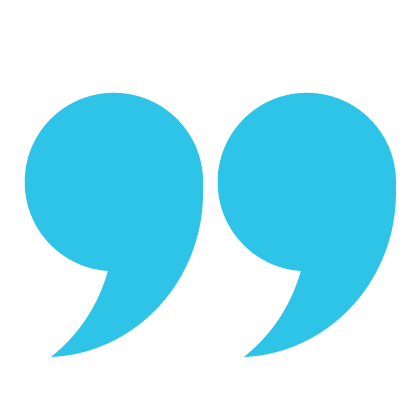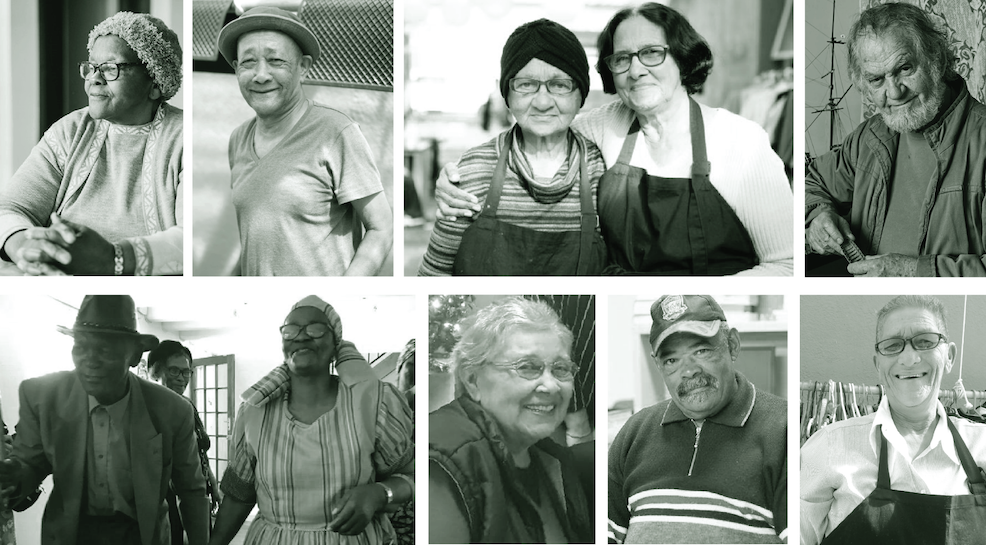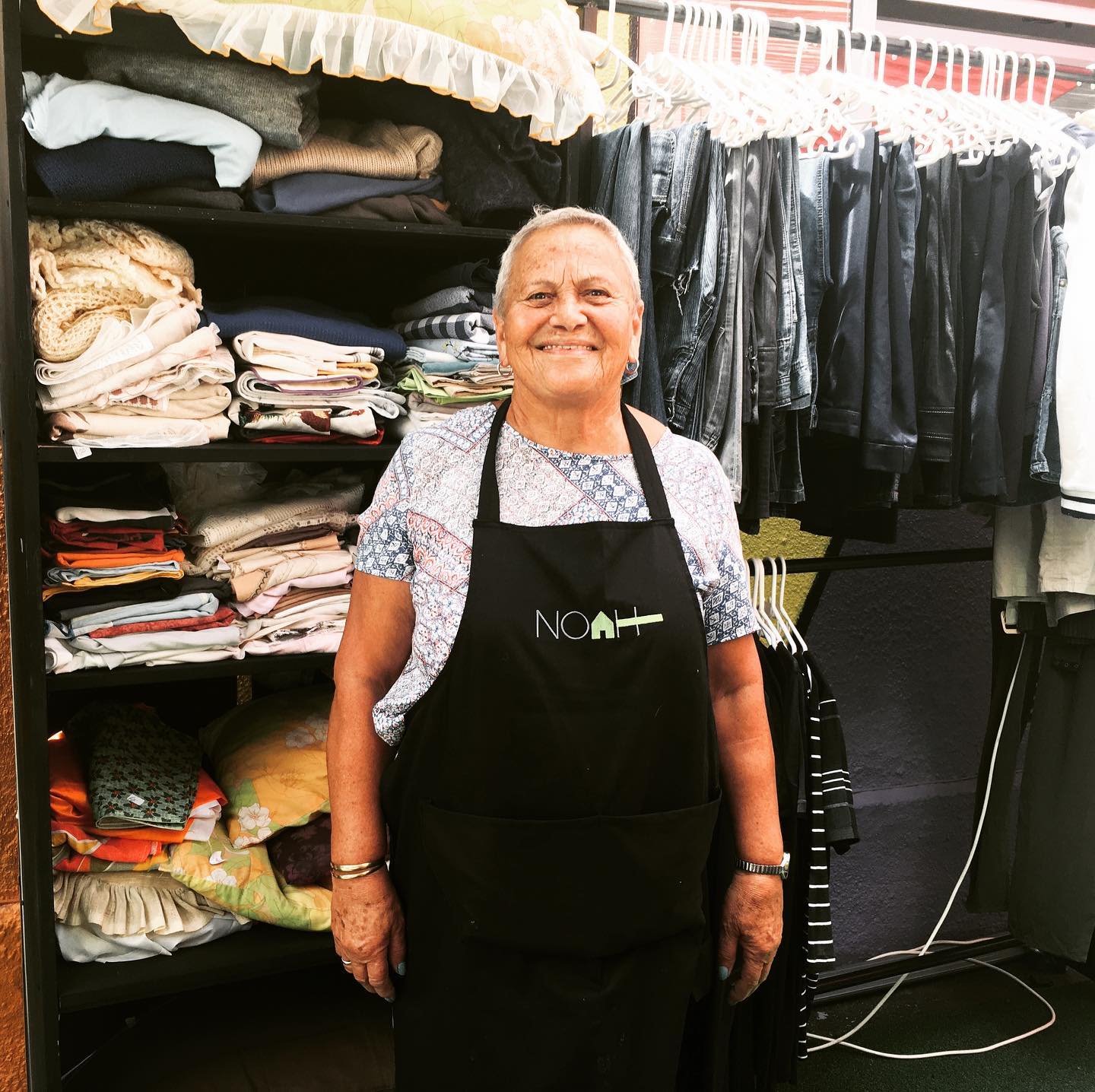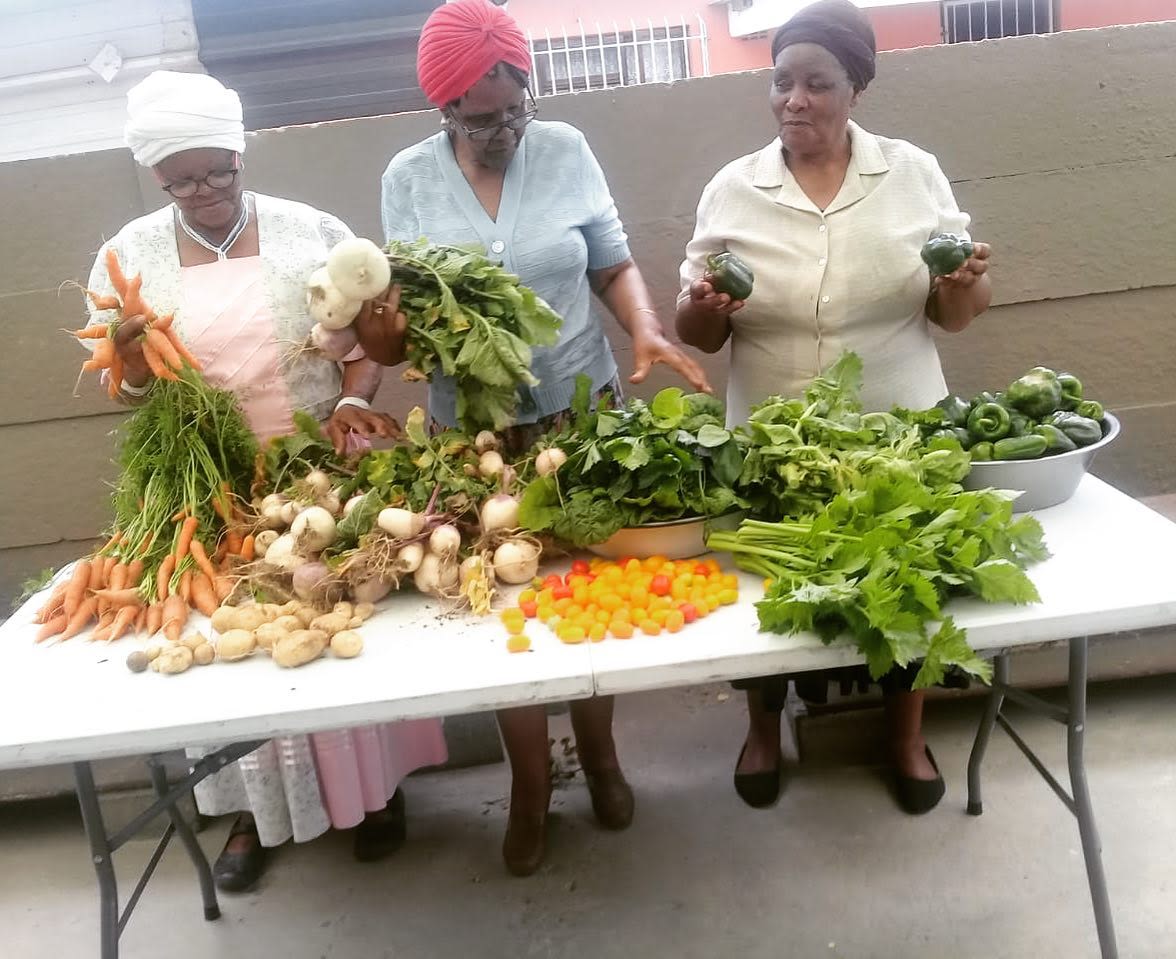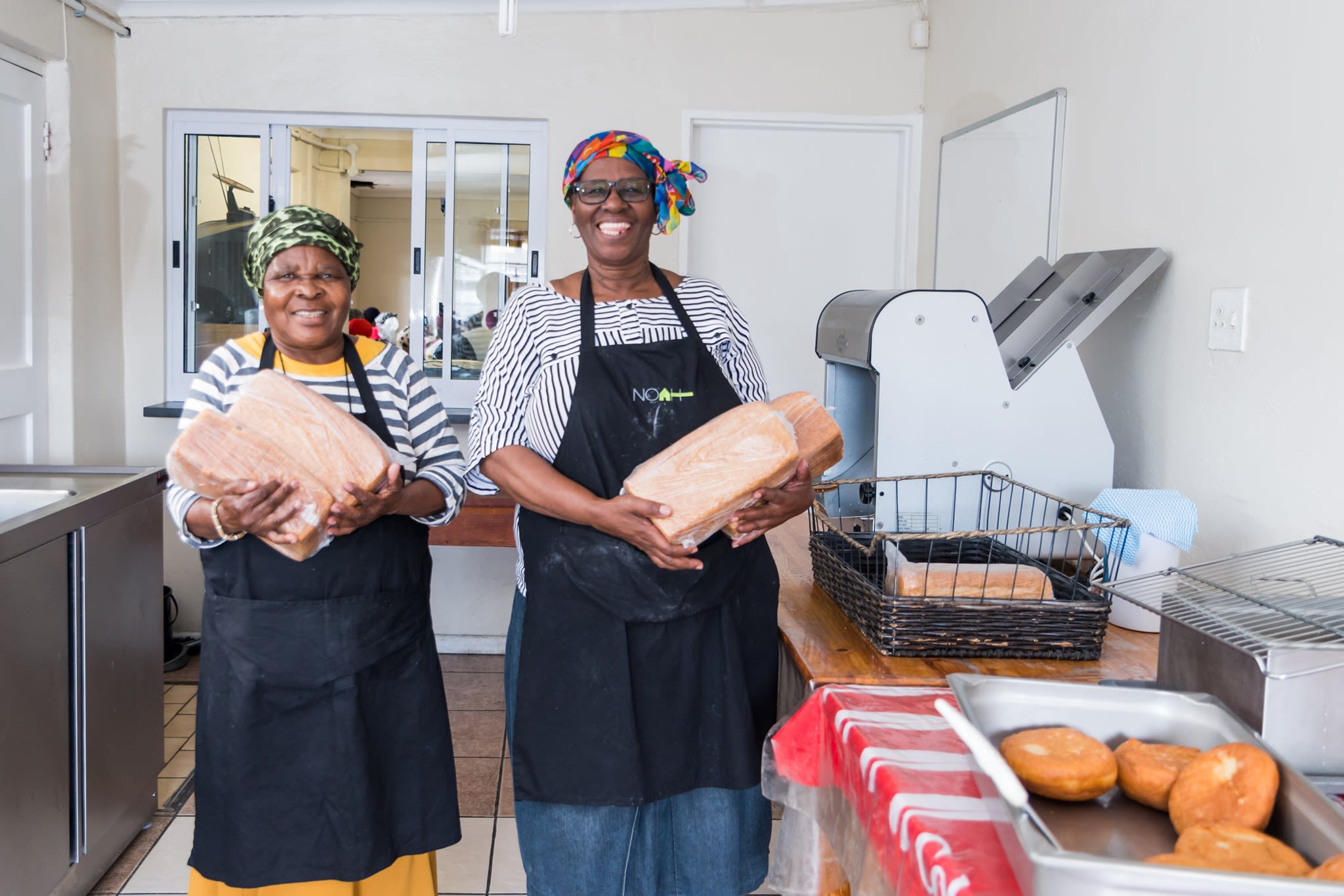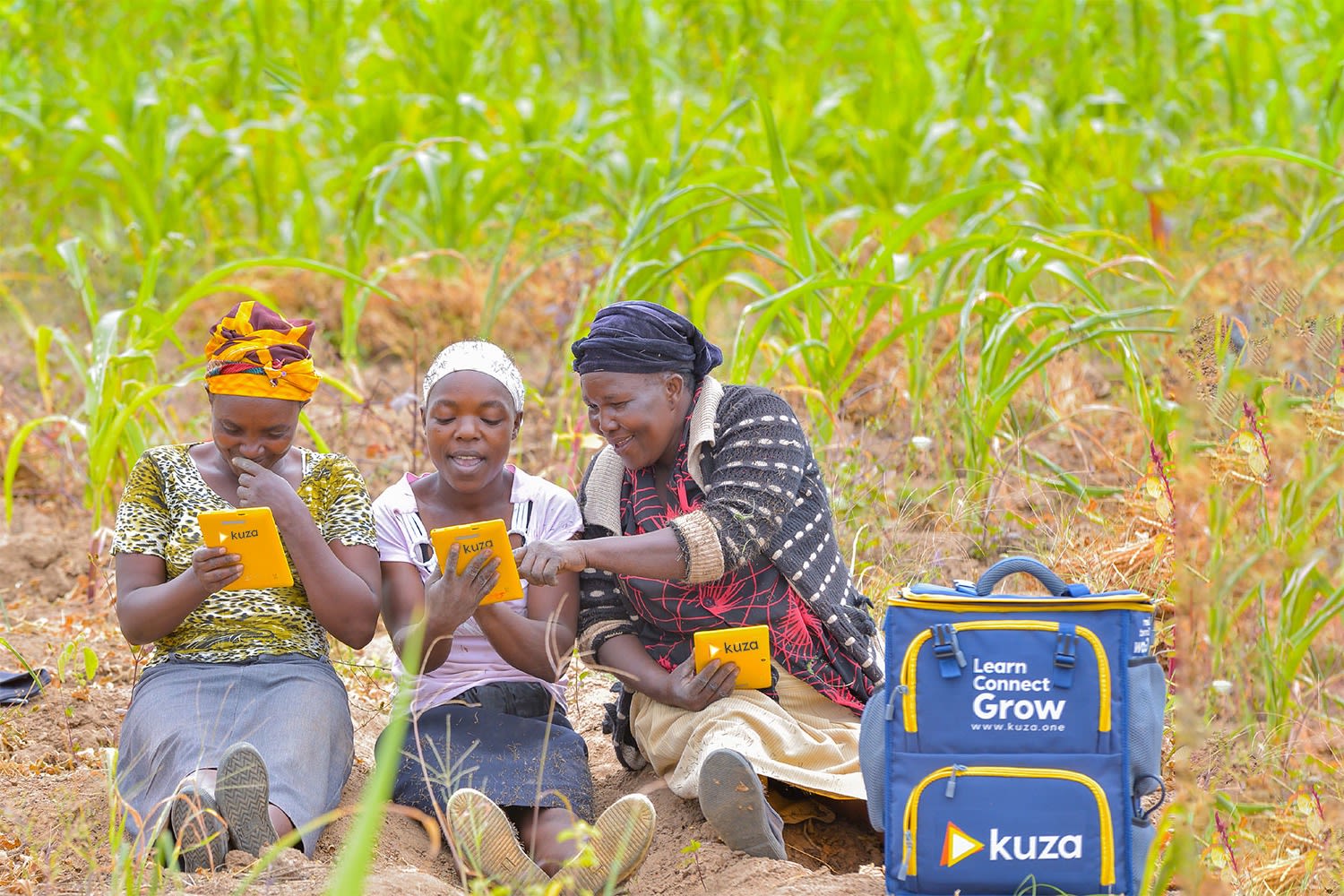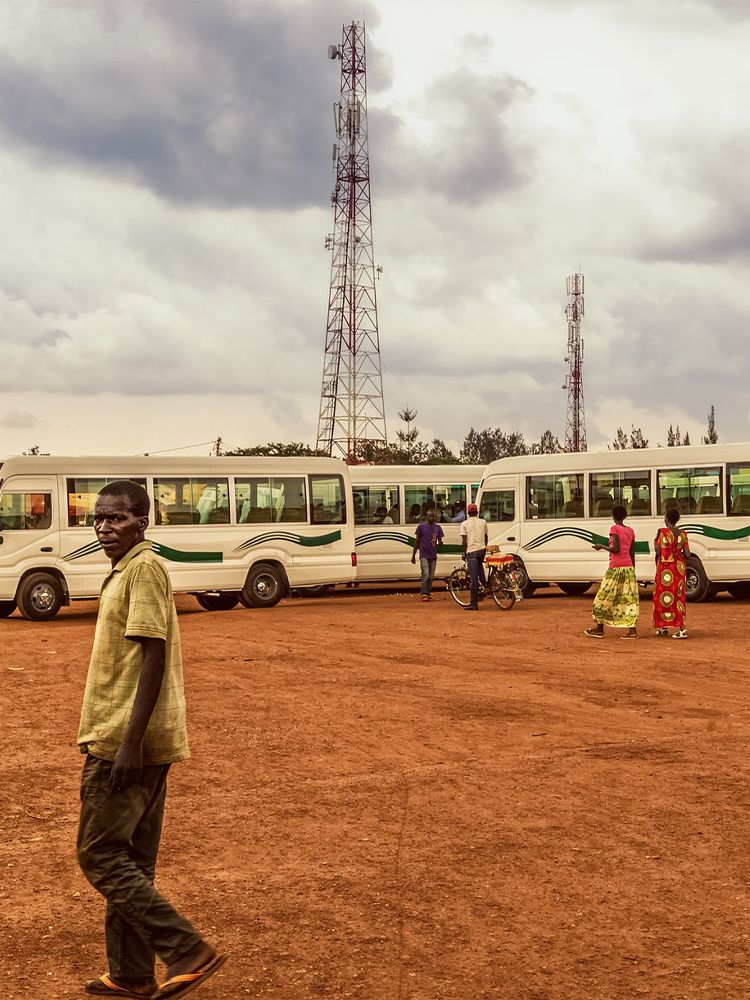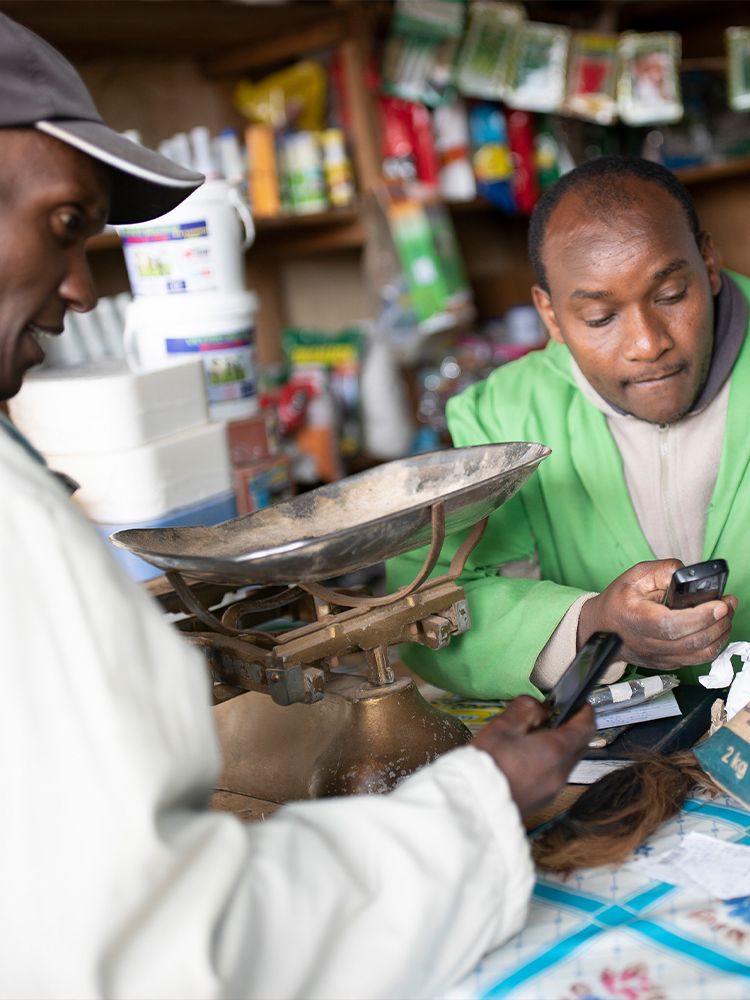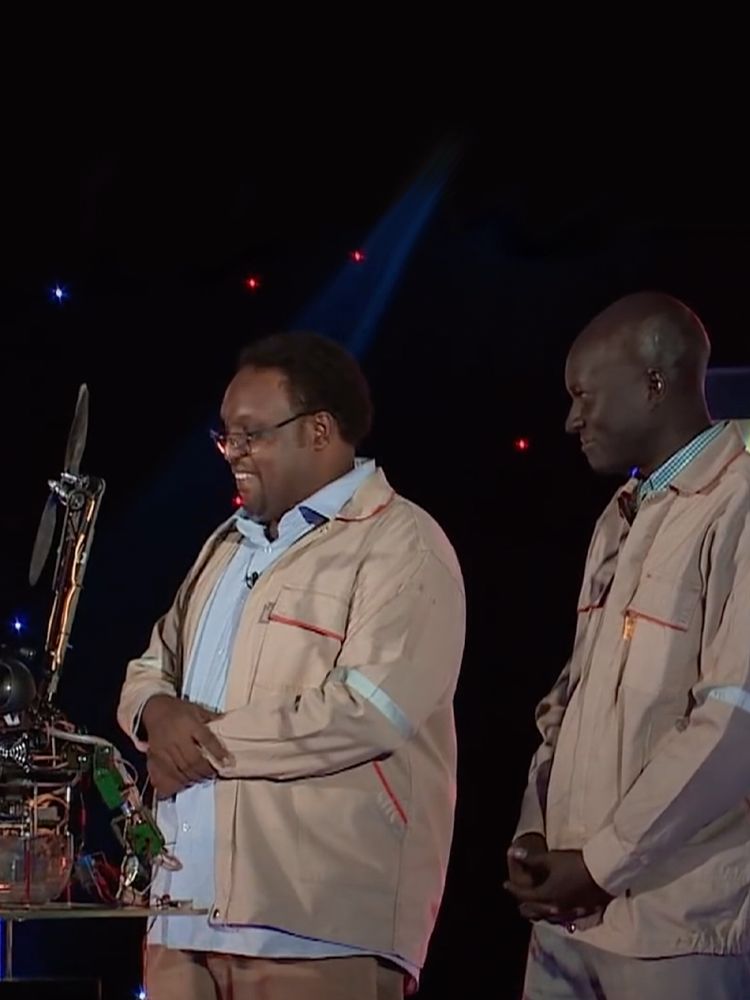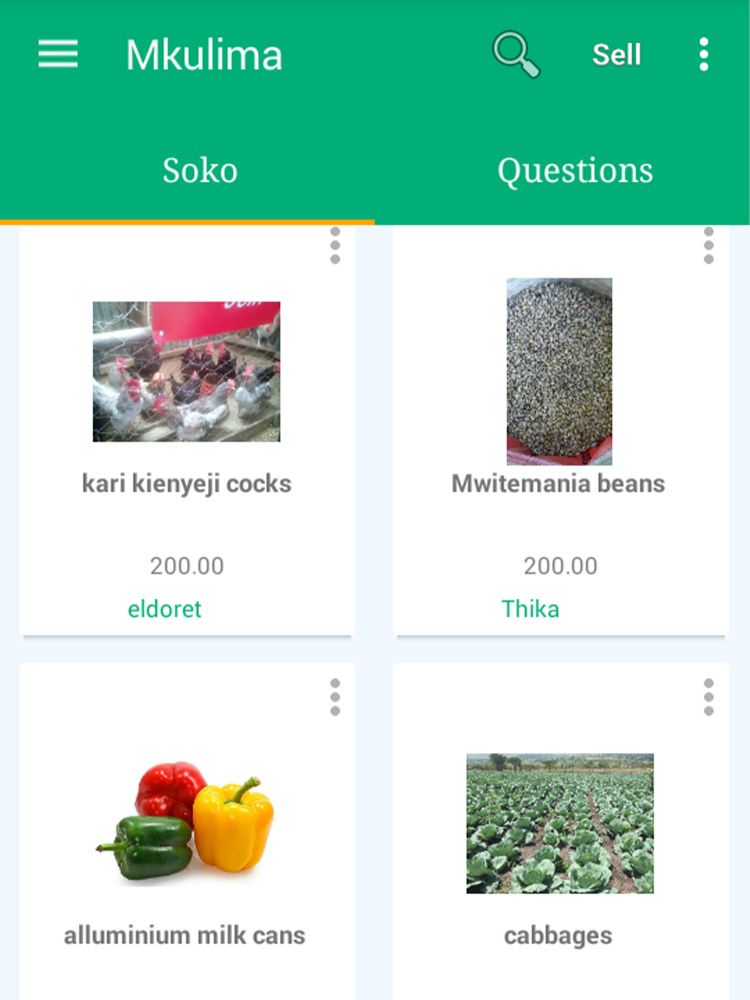 There are valid concerns about the impact of new technologies on the future of work. In Rwanda, when 'tap and go' technology was adopted on buses from 2015, replacing manual jobs, it ultimately led to hundreds of people becoming unemployed.
But many point to the opportunities of tech too. And social enterprises in sub-Saharan Africa are "among the world leaders", according to the report's authors, in pioneering applications of the fourth industrial revolution – such as artificial intelligence, robotics, the Internet of Things and 3D printing.
That's reflected by high-profile, international interest in the continent: prior to Covid, Twitter boss Jack Dorsey had planned to spend six months there, tweeting as part of his announcement: "Africa will define the future (especially the Bitcoin one!)." It signalled an acknowledgement, Catherall believes, that the big breakthrough innovations were "not coming out of Stanford, they were coming out of the Sahara".
And many of these trailblazers are using these newest technologies to revive or modernise traditional sources of income – like farming, which provides a living for the majority of people in sub-Saharan Africa. 
Mkulima Young uses social media and radio to rebrand farming as an exciting career possibility for young people; Nairobi-based Kuza deploys a network of 'agripreneurs' to bring digital learning materials to farmers in remote areas.
Kuza: A revolution in rural businesses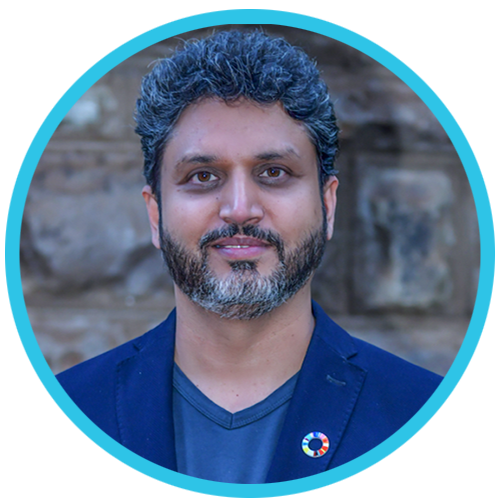 Kuza employs more than 3,000 young people in rural Kenya and Mozambique as agricultural entrepreneurs or 'agripreneurs'. They get training and mentoring, and then support groups of 200 or so farmers from their local community, giving these individuals – who have limited or no access to internet – information on agricultural processes, micro-credit and markets to help them increase their income.
'Kuza biashara' in Swahili means 'grow your business': that's the ethos behind Kuza, which was founded in 2012 and which has so far created an estimated 150,000 jobs in eastern, western and southern Africa.
The social enterprise is focused on helping people to learn, connect and grow as entrepreneurs – and job creation is almost "an unintended consequence" of this, says founder Sriram Bharatam.
One of Kuza's main focuses is agriculture. Smallholder farmers contribute to up to 80% of agricultural produce in Africa. "These are the people who don't have a voice of their own. They don't have access to resources. They are dependent on middlemen. They are the ones creating all the value and taking the risk, but earning the least in the entire chain," says Bharatam.
This lack of resource, he adds, offers huge potential for increased productivity. "There is a need to professionalise agriculture and bring in best practice," Bharatam explains. "We believe that the only way you can change the status quo is by nurturing and growing youth as Agripreneurs – agricultural entrepreneurs." 
So Kuza is using technology to bring new ideas to remote areas. Its agripreneurs visit their cohort of farmers in rural communities, taking a backpack which holds a Wi-Fi router, portable cloud and a projector. They use this to stream specially created, bite-sized learning videos on good agriculture practice, life and business skills, which farmers can watch using tablet devices that Kuza lends them. "The farmers need not necessarily be digitally literate. Our intent is to slowly give them one step up. We're democratising access."
Digitising agriculture has the potential to create a large number of jobs, but farmers "have not been keen" to see their children follow in their footsteps. "They don't see hope [in it]. So they tend to encourage them to go do something else." 
That has changed to some extent since the Covid-19 outbreak. "Productivity in agriculture has increased in the last four months, because people have gone back to their villages," says Bharatam.
In Kenya alone, with a population of close to 50 million, about 7 million jobs have been lost due to the pandemic, which makes the opportunity to earn a living from farming even more relevant  Yet Bharatam insists this is less about jobs, and more about supporting individuals' aspirations and interests. "There is a need for people to reflect, reskill themselves, unlearn what they know, and relearn," he says Sriram. 
Part of that learning process comes from making meaningful connections. 
"Using a digital platform that we put together called One Network, we plug both farmers and agripreneurs into a network. For example, hundreds of entrepreneurs from eastern Kenya get connected to another hundred entrepreneurs from western Kenya." This network allows entrepreneurs to learn from each other as well as to connect directly with others in the supply chain and government representatives, who are currently being added to the network. One Network is also helping these farmers find potential customers.
"It's like how Amazon and Uber managed to create millions of jobs by creating a marketplace solution. That's exactly what we're doing."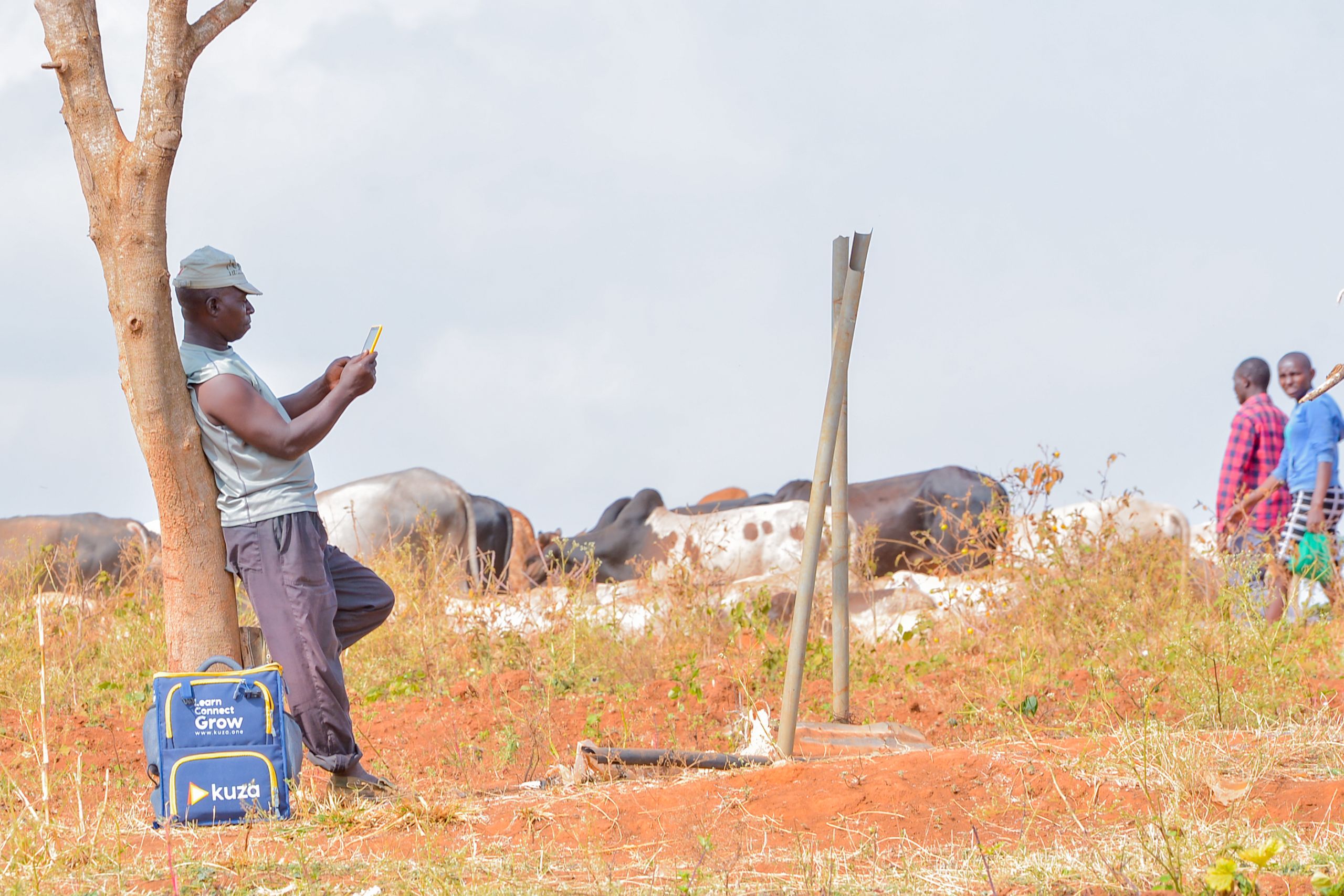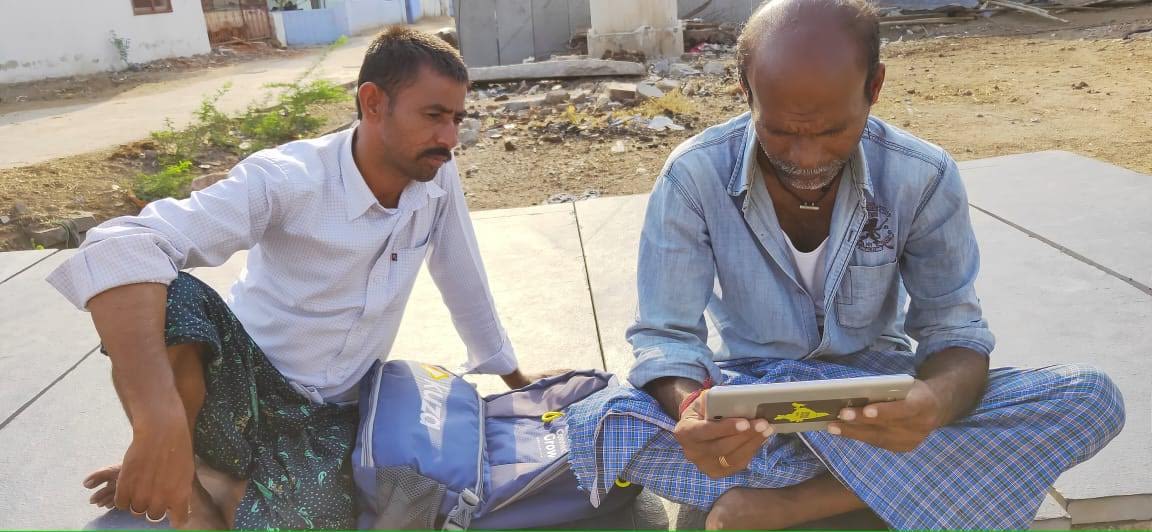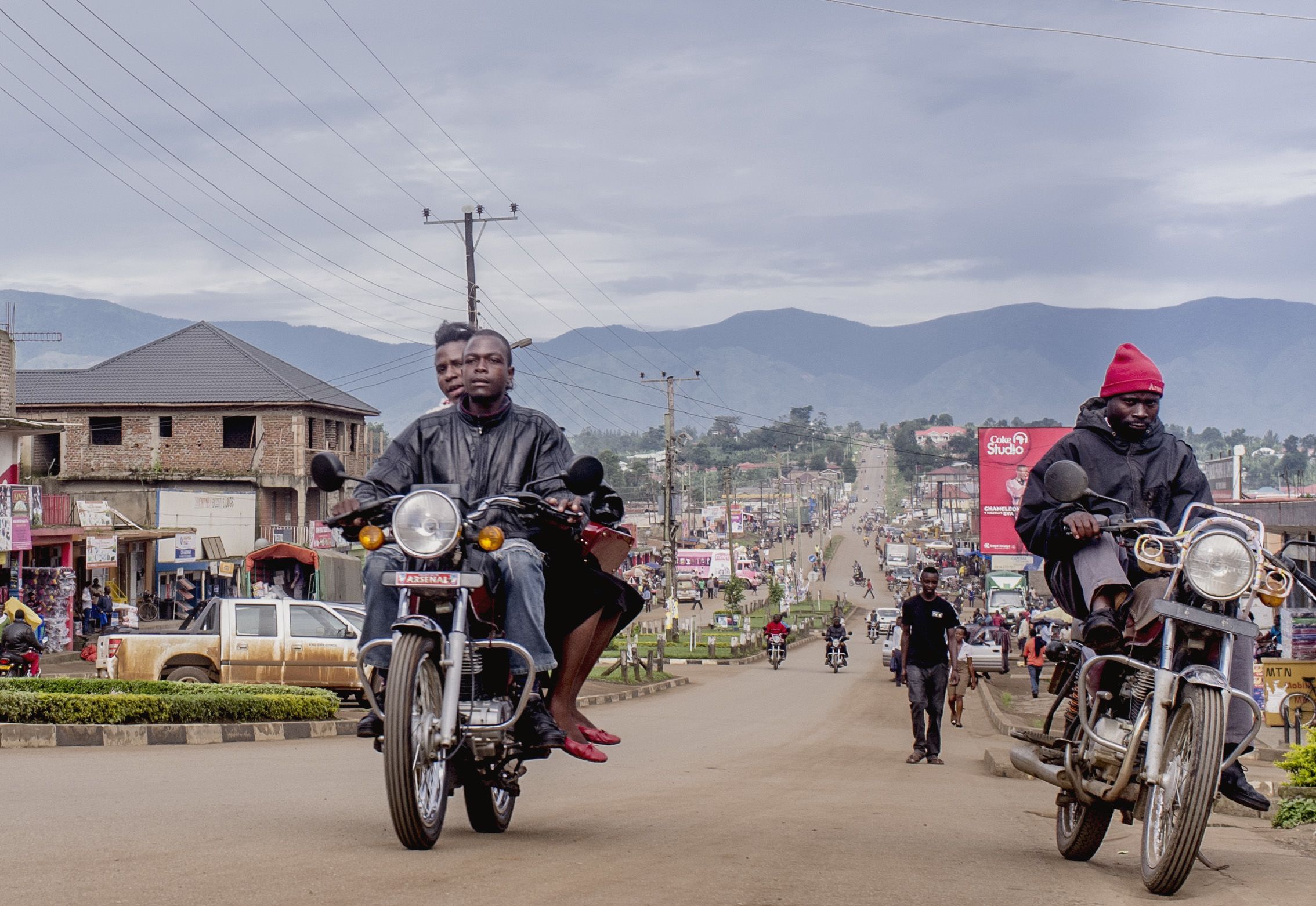 If job creation was a priority pre-2020, the coronavirus pandemic has pushed it firmly to the top of policymakers' to-do lists. 
It's about much more than numbers, though. Many people still in work are likely to feel the brunt of the downturn, possibly facing worse job conditions or pay as their employers tighten their belts. The way that social enterprises have responded to Covid-19 in Africa (and worldwide) – finding innovative ways to continue delivering their services, but also to keep people in work wherever possible – suggests they're well-placed to play a part as the world emerges slowly into the next phase of the pandemic. With the impact of Covid most harshly felt by the already vulnerable – including those living close to the poverty line or in already insecure jobs – businesses that specifically look out for these communities will (alongside governmental and nonprofit initiatives) offer a lifeline, whether by employing them directly, supporting them as entrepreneurs, or providing training and education.
"Effective support to social enterprises will help 'build back better' and contribute to achieving social justice." - Cynthia Samuel-Olonjuwon, regional director for Africa at the International Labour Organization
But to do so at the scale that sub-Saharan Africa now needs will require significantly more backing – not least since many social enterprises face temporary or permanent closure due to Covid-19 restrictions. To fulfil their potential, writes British Council's Owen Dowsett, social enterprises and aspiring entrepreneurs "depend on an enabling environment, enshrined in supportive policy, access to finance and business support, opportunities to collaborate, and fora and networks to share best practice and build a collective voice." Governments, education institutions, support bodies and aid organisations can all play a part; combined, experts hope targeted interventions will see social enterprises lead the charge to rebuild fairer, healthier economies in the future.
Read the full report here.
Image credits: Harambee; Anna Patton; Tebita Ambulance; Social Enterprise Academy; Kawa Moka; Soronko Foundation; Jeremy Monk; Kuza; Noah; FraiSen; Marimba Jam; Temsalet Kitchen; Blackboard Africa Words: Anna Patton, Sasha Gallick / Design: Fanny Blanquier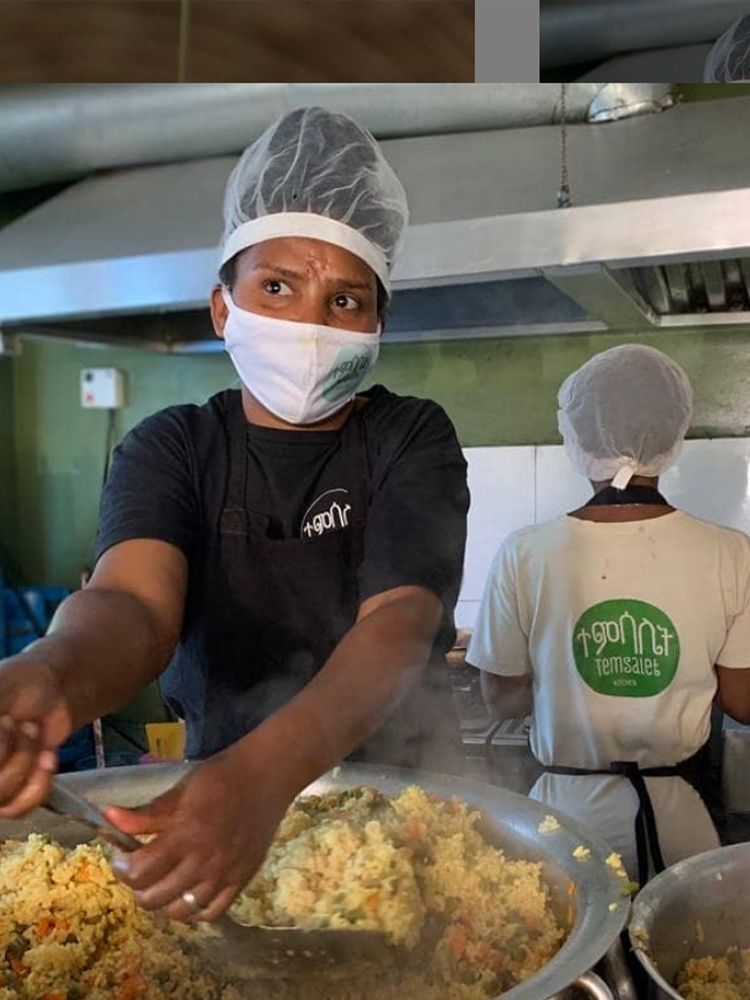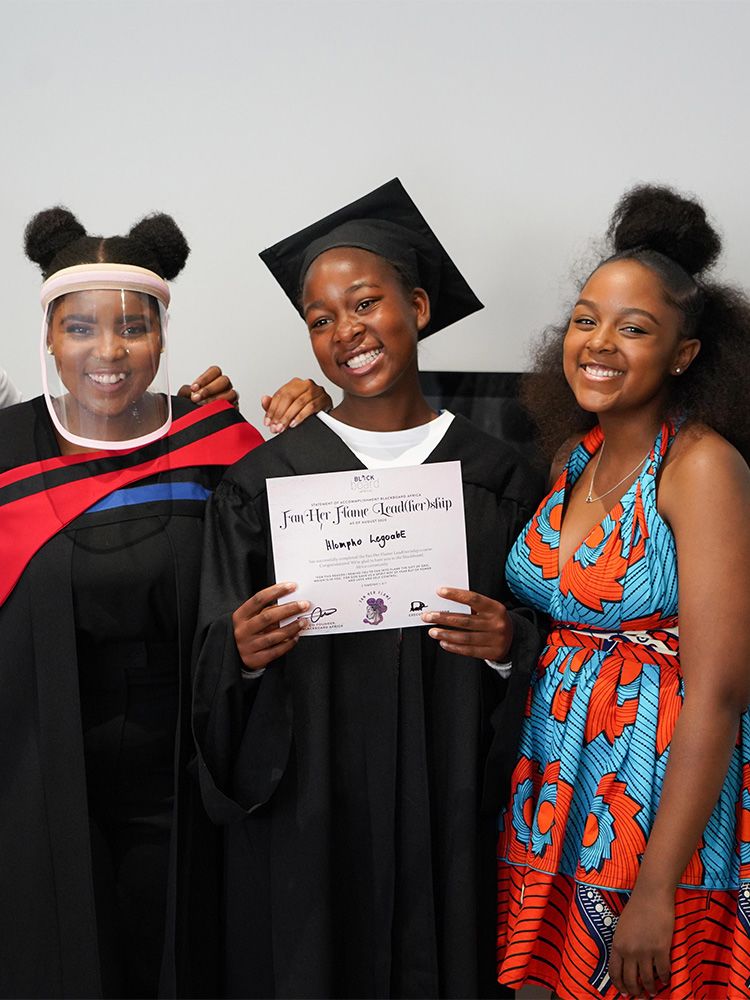 This immersive feature was produced by Pioneers Post in partnership with the British Council, as part of our Global Perspectives on Social Enterprise collection. You can find hundreds more stories in the collection here.
Pioneers Post is the leading global news platform for mission-driven businesses, social entrepreneurs and impact investors. We're also a social enterprise ourselves, with profits ploughed back to support our community of positive changemakers: you can support our work by subscribing, from just £3 per month.
Get in touch if you'd like to work with us to tell your story.