Tried and tested in Asia
How Global South impact leaders are highlighting their solutions to global problems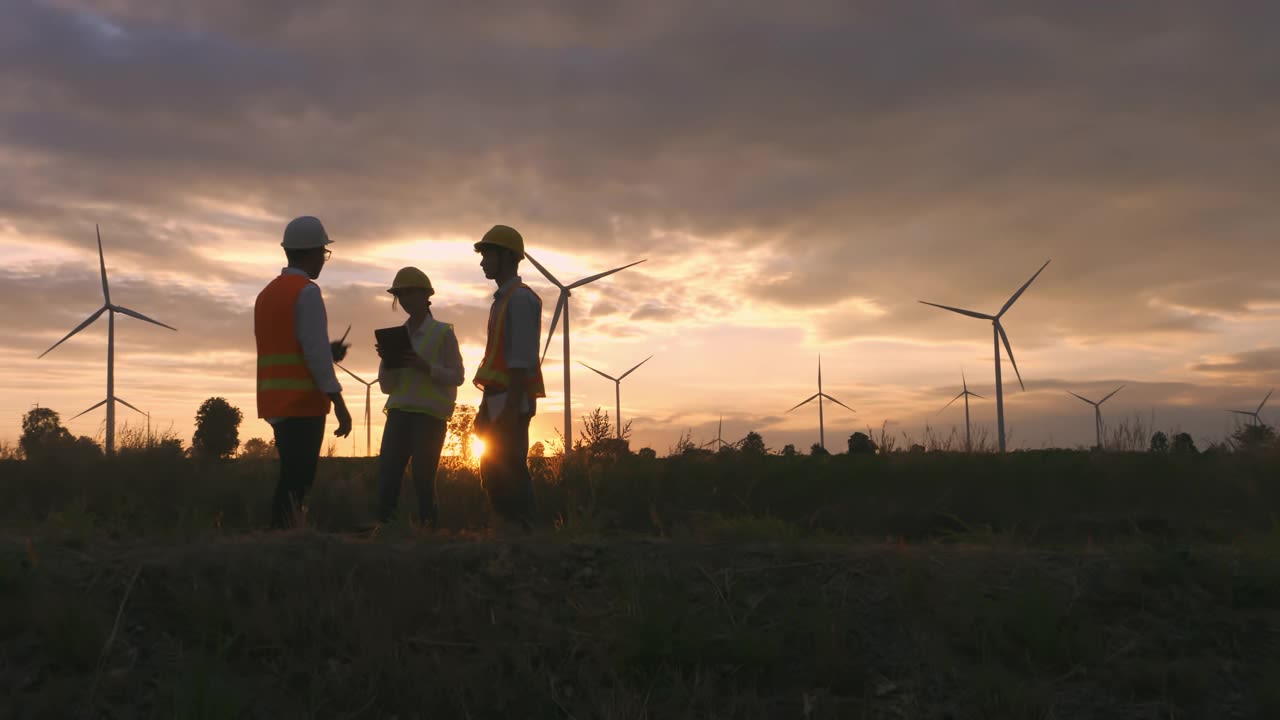 Climate change, gender inequality, food security and youth unemployment are challenges that face the whole world, but Asian solutions haven't always been acknowledged by the rest of the global community. During the past year, the members of a network of Asian impact leaders have been representing their ideas on the world stage.
What happens when you bring together a group of high-level impact leaders from across Asia in an online meeting? A wide-ranging discussion that encompasses the desperate need to reform multilateral development banks, the unique approach of Asian philanthropists, and the economic potential of women entrepreneurs in developing countries, among other topics.
Conversations like these are crucial to push forward the global transition to net zero and to move towards achieving the UN Sustainable Development Goals, according to Asia's social investors' network, AVPN, which, a year ago with support from The Rockefeller Foundation, launched the Asian Impact Leaders Network (AILN). The AILN, whose members have been meeting regularly online and in person, aims to amplify on the global stage the voices of some of the most impressive problem-solvers from across the continent, at the same time as giving its members the opportunity to exchange ideas and insights.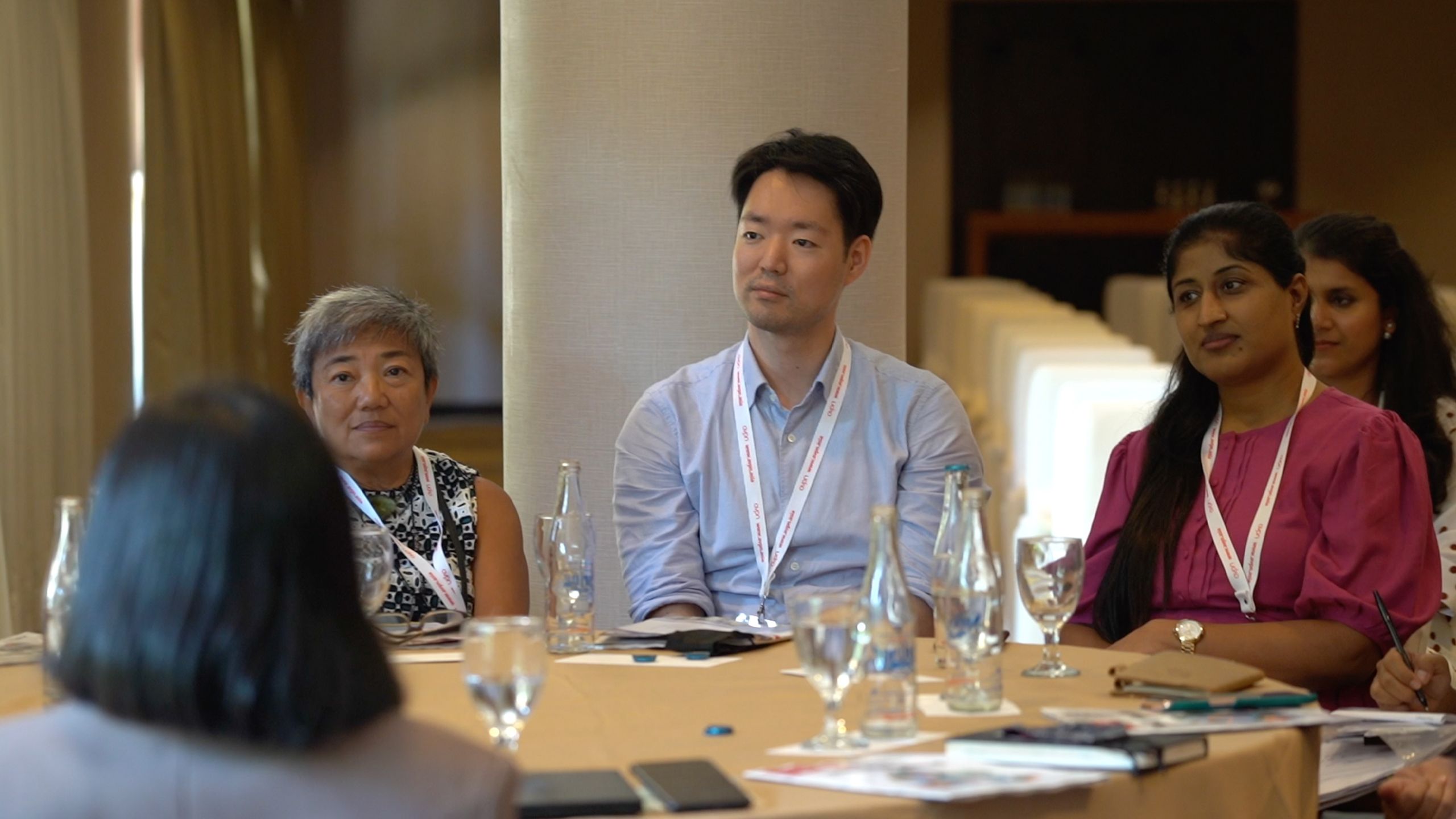 Of fundamental importance is the need for Asian voices to be heard in global conversations about the critical issues that the world is facing, including climate change, health and food security, gender inequality, and the lack of opportunities and the skills gap facing young people.
As Tristan Ace, chief programme officer at AVPN, explains: "To achieve a just transition, we need to solve these global challenges, and we must solve them here, in the most populous part of the world. Solutions that have been imported from the West don't always work. We need to ensure Asian leaders that are driving change are supported to come to the fore to showcase the work that they are doing."
What's more, it is crucial to recognise the intersectionality of the issues, which is why a network of leaders from across so many disciplines is important. "We need solutions that are not siloed," says Ace. "The AILN provides the platform for these leaders to come together."
It is important for us here in Asia to have our own models and our own paradigms that we follow. The idea behind the AILN was to create a community of very Asia-focused practitioners who are working with governments, working with the private sector, looking at cross-border and cross-sector partnerships.

This rich community spans the entire continuum of capital from grant-makers to those that are seeking more commercial returns, yet with impact as their main focus. And they cover many themes including gender, climate, corporate social purpose and much more.

These different themes, different geographies and different approaches to capital are all focused on Asia, and I think that's what sets this network apart.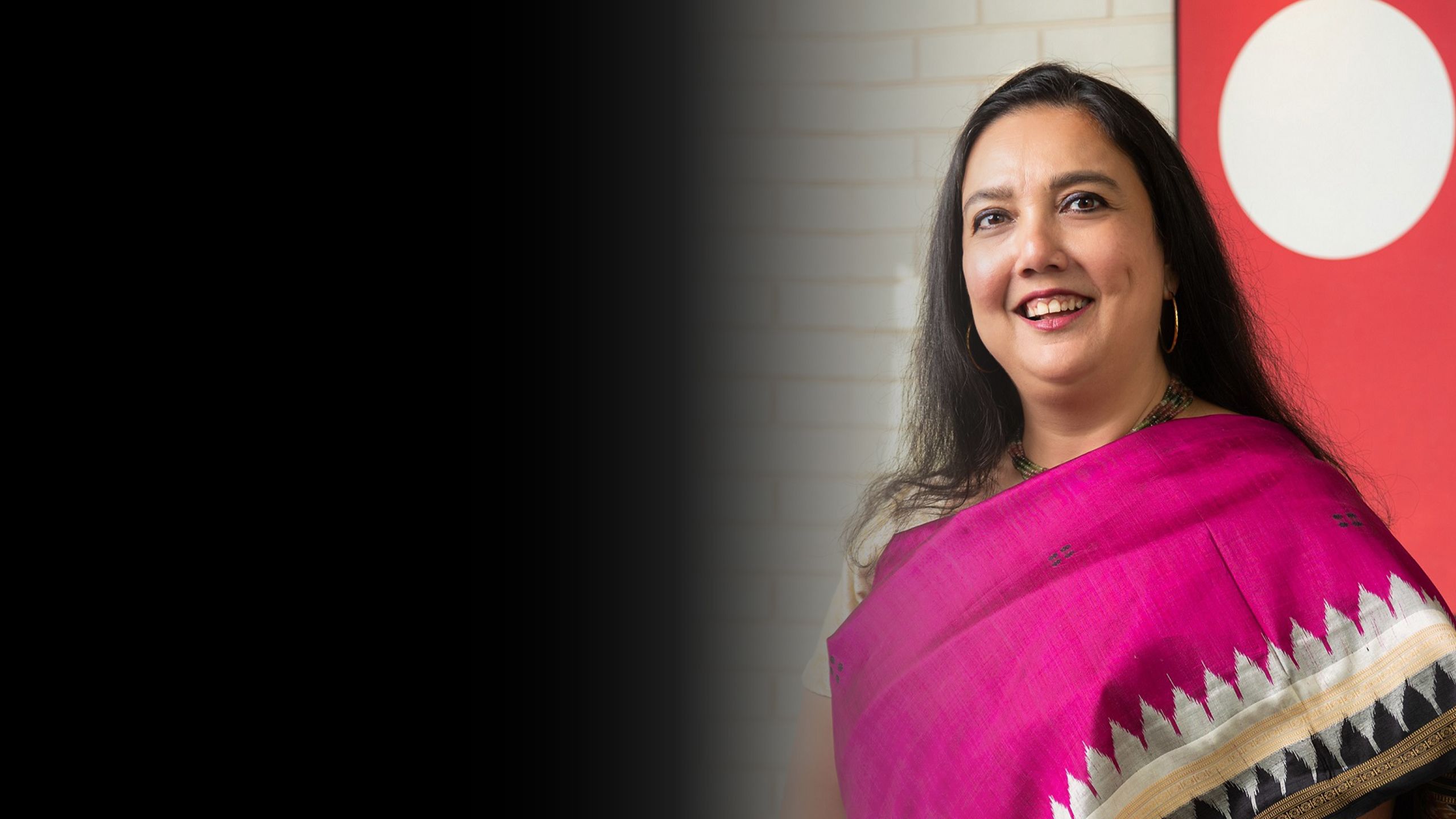 While global leaders are becoming more comfortable in discussing the importance of the UN Sustainable Development Goals and the need for a just transition, the members of the AILN are keen to highlight that Asia's developing economies face unique challenges, which, in the past, haven't always been acknowledged in convenings like the G20, UN climate change conferences or the World Economic Forum's annual Davos event.
Blunt arguments about the need to decommission heavily polluting power stations and move to greener sources of power don't always recognise that sudden transitions could have significant economic and social impacts, particularly for the workers and communities that rely on these industries for their livelihoods. There's an issue too about the affordability of sustainable energy for developing nations. At the same time, the introduction of more sustainable industries across Asia could create new job opportunities and economic growth, particularly if the benefits are equitably distributed.
Across Asia, vulnerable populations are on the frontline of the climate crisis, enduring more extreme weather events. And in many nations, women's economic and social rights lag behind those in other countries.
Read more about how Asia's social investors are taking urgent action to close the gender gap in Investing in a brighter future for women and girls
Over the past year, members of the AILN have taken action on issues such as these, in particular, they have been able to make use of the opportunity offered by the G20 being hosted by Indonesia last year and in India this year. For example:
Maya Juwita, workplace gender equality director at Investing in Women, based in the Philippines, represented the AILN at the creation of the One Global Women Empowerment Platform, launched by the B20 during 2022 which channels the voice of the global business community to the G20 leaders. This platform promotes sustainable economic growth by supporting women workers and entrepreneurs.
Professor Bambang Brodjonegoro, professor of economics at the University of Indonesia, co-chaired the summit of the T20, the G20's think tank, in Bali in 2022. One of the themes that he highlighted was the need to direct more financing towards achieving the UN Sustainable Development Goals and the potential of blended finance, particularly for lower and middle income countries.
Read more about the G20 summits in Indonesia and India in From billions to trillions: finding the funding to address the world's biggest challenges
Gauri Singh, deputy director general at the International Renewable Energy Agency (IRENA), and Dr Arunabha Ghosh, founder-CEO of the Council on Energy, Environment and Water (CEEW) in India, represented the Asian voice at COP27 in Egypt.
Gauri Singh, Tamara Abed, managing director of BRAC Enterprises in Bangladesh, Vandana Bahri, head of skills and livelihood at GIRL Capital in India, and Seema Arora, deputy director general of the Confederation of Indian Industry, participated in the Gender Diverse MSME Task Force, run by AVPN and the Visa Foundation, and made recommendations on strengthening gender-diverse small businesses in the Asia Pacific region.
Abha Thorat Shah, executive director (social finance) at the British Asian Trust, has been working with AVPN on a T20 policy paper in the run-up to the G20 in India this year to highlight the viewpoint of social investors.
Vandana Bahri and Seema Arora spoke at the AVPN South Asia Social Investment Summit championing gender equality in India.
Seema Arora, as a leader at the Confederation of Indian Industry, partnered with AVPN to spearhead Engendering B20, a side event of this year's B20, the business summit of the G20.
Several members of the AILN spoke at the AVPN's Global Conferences in June 2022 and 2023 on subjects including social investment, impact-driven family offices, the just transition, collaboration with multilateral development banks and health equity.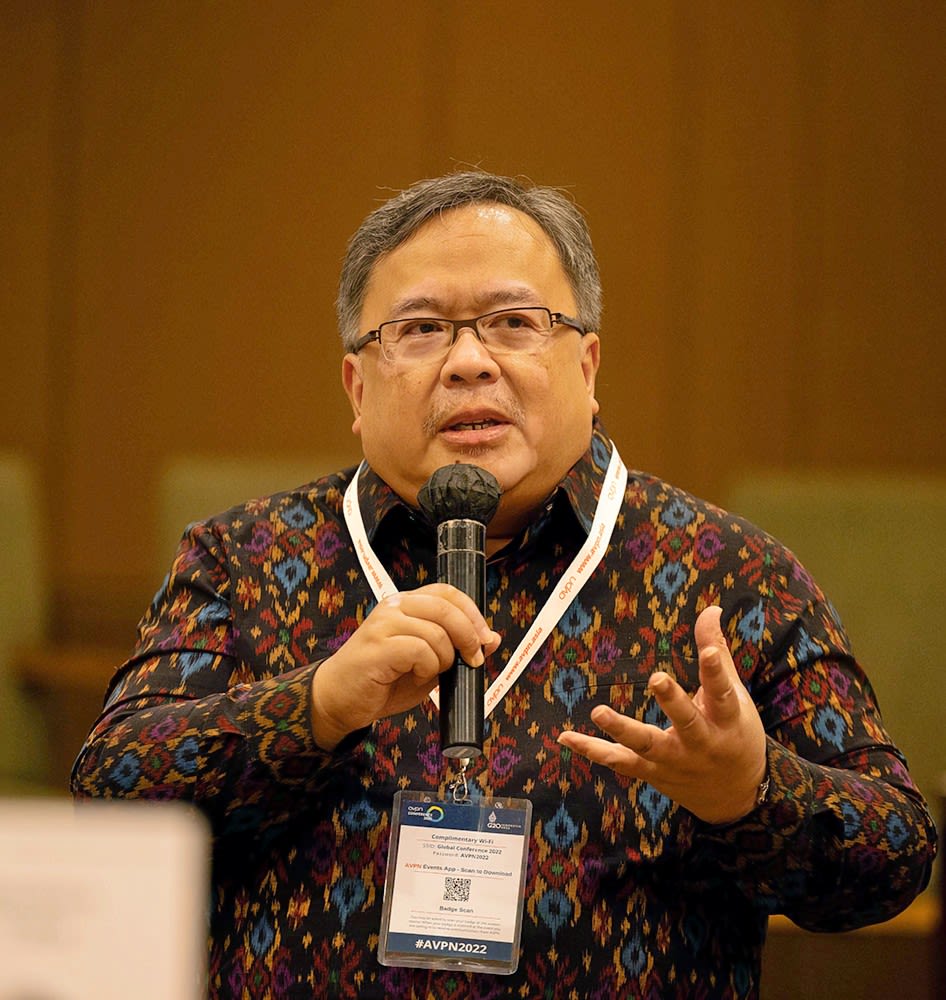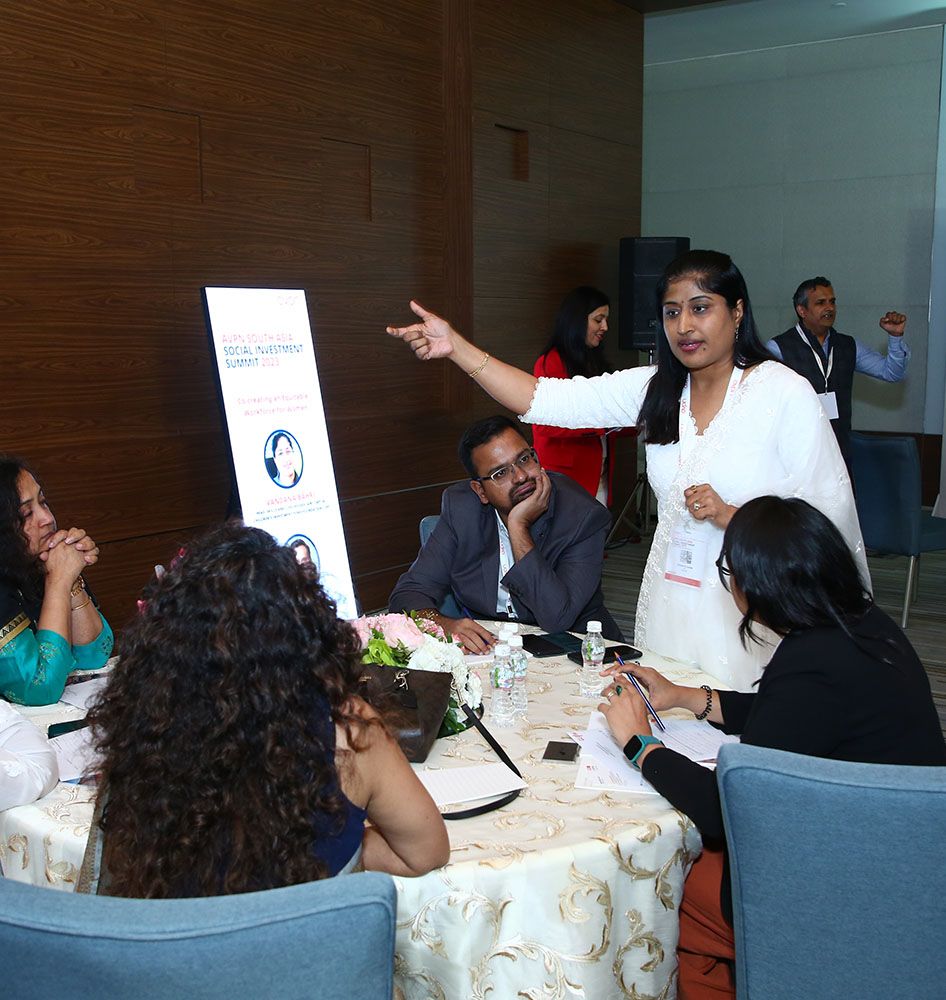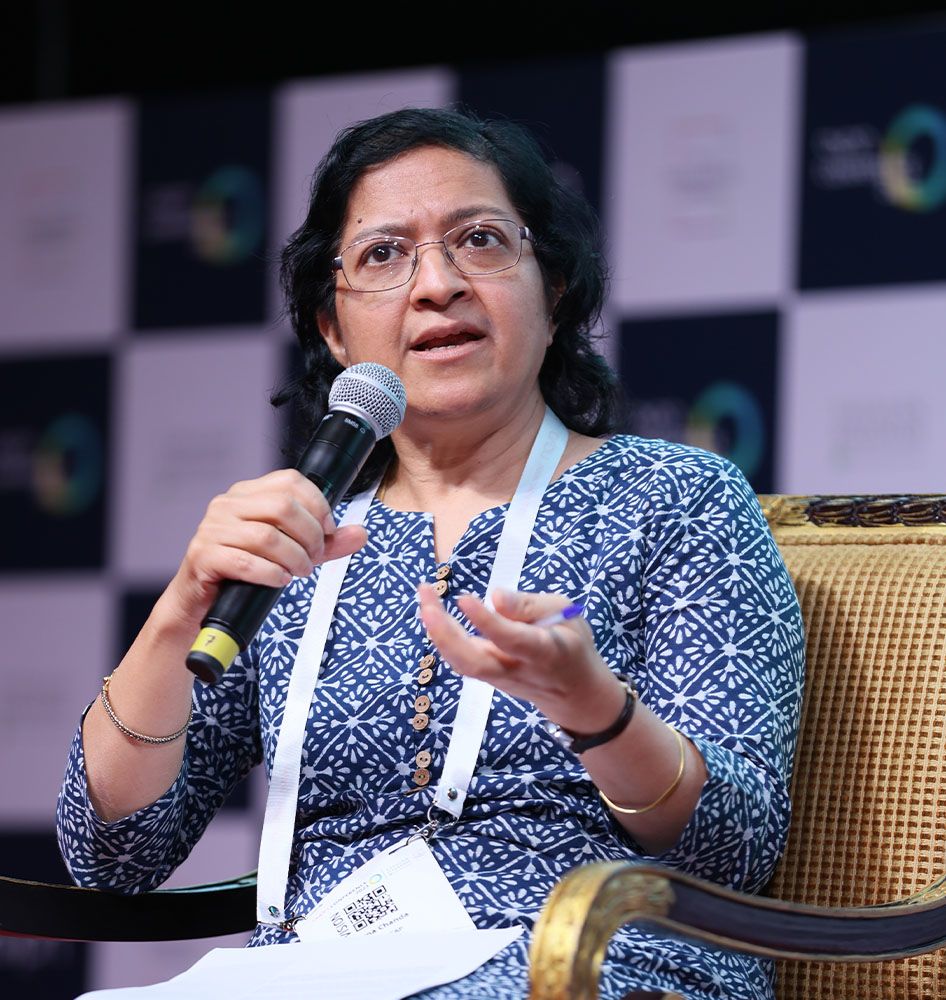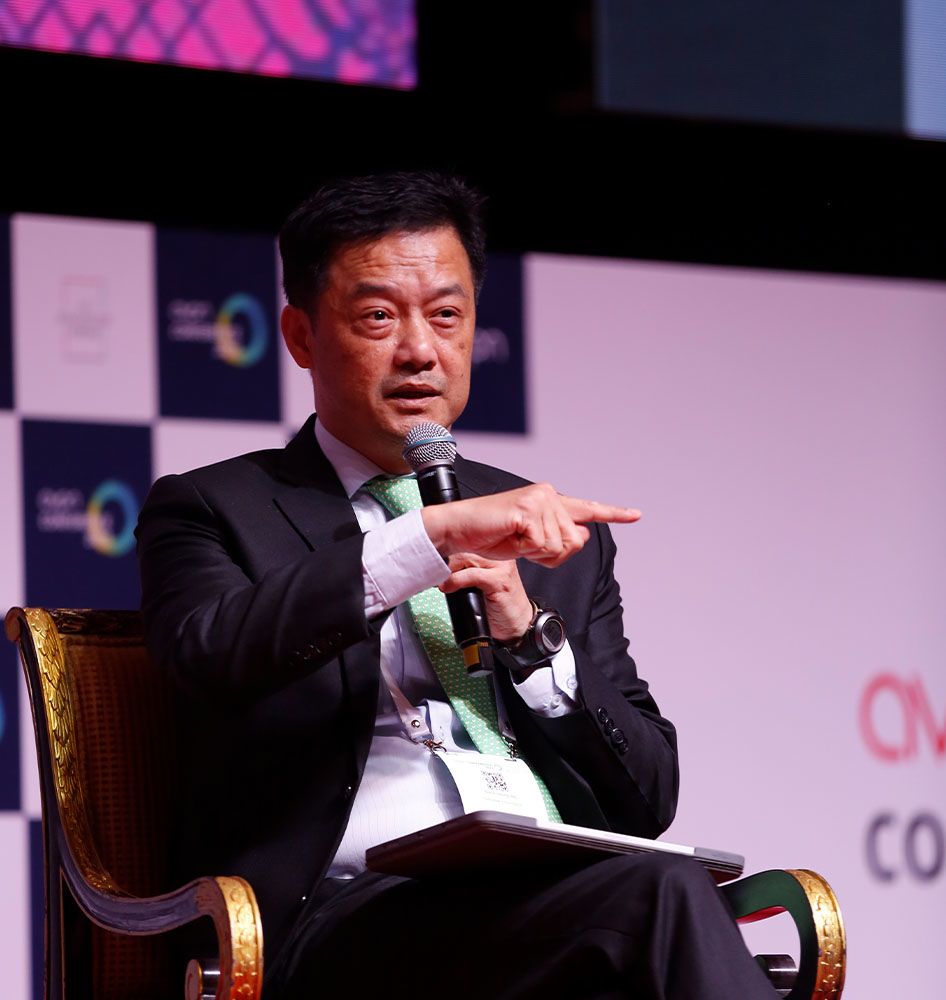 As I reflect on all that has happened since we first discussed the idea of an Asian Impact Leaders Network back in 2021, I am truly amazed by how far we have come and where we are now.

The changing global order has further underscored the critical importance of networks like these for Asia and the world. In the wake of the pandemic, we are increasingly seeing the climate crisis manifest across the region.

But it is heartening to see leaders in the Asia region are also making ambitious climate commitments to transition economies and avoid the worst impacts of climate change. These actions highlight the special role Asia plays in addressing global challenges and achieving the Sustainable Development Goals.

As Asia's role in economic development, geopolitics, technological research, and other fields grows, we must present leadership and solutions developed and tested in Asia. And this is precisely why the importance of Asia-led leadership networks becomes even more important – to find solutions to challenges we collectively face, to share knowledge and build collaboration across countries, and to represent Asian perspectives and solutions to the global community.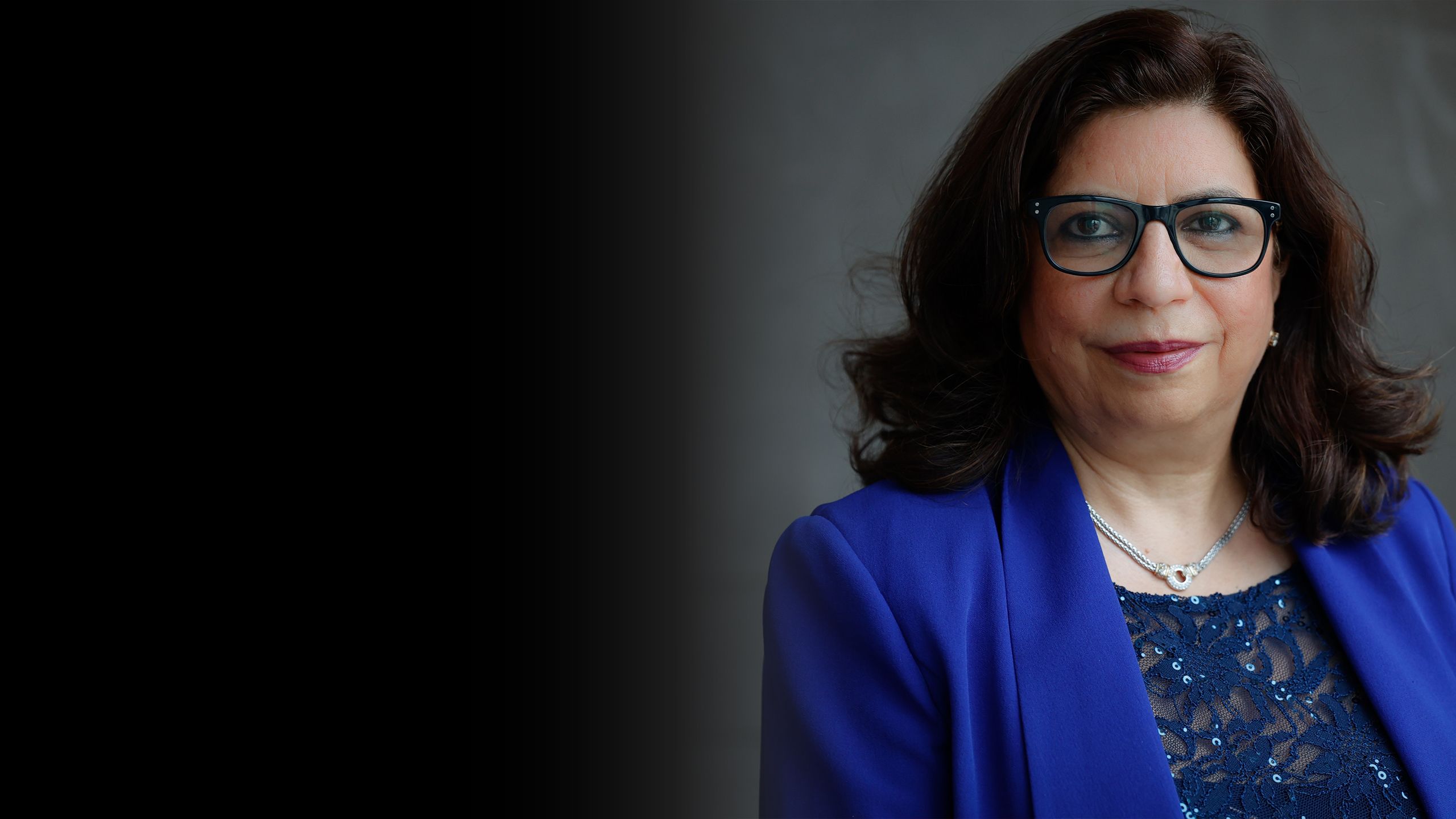 The AILN's first year has been one of exploration in terms of finding out how a group like this can work most effectively. While most AILN members have been involved in several different initiatives, some have highlighted that just one year hasn't yet allowed enough time for ideas to be developed into concrete actions, with all of them juggling competing priorities as high-level leaders in their fields.
Going forward, AVPN intends to build upon the successes of this first year by deepening its relationship with AILN members by engaging them in strategic projects that the network is leading, connected with their own specialisms. They will also act as ambassadors and mentors to a new generation of leaders coming into the network.
What the members agree upon is the importance of Asia playing a strategic role in global decision-making, with an immediate focus on the forthcoming G20 summit in India in September, and COP28 in UAE at the end of November.
Speaking at the most recent meeting of the AILN, Dr Arunabha Ghosh, founder-CEO of India's Council on Energy, Environment and Water, emphasised it was important that the group looked to the long term too. He said: "This network is critical going forward. In 2025, it is the 80th anniversary of the UN. When we get there, what kind of reform will Asian nations have driven?"
I've seen a real desire among the network members to make a difference. There's the passion and the intention, and they want to put their energy behind it… It has led to relationships with new people that I wouldn't have known without the network.
Seema Arora, deputy director general, Confederation of Indian Industry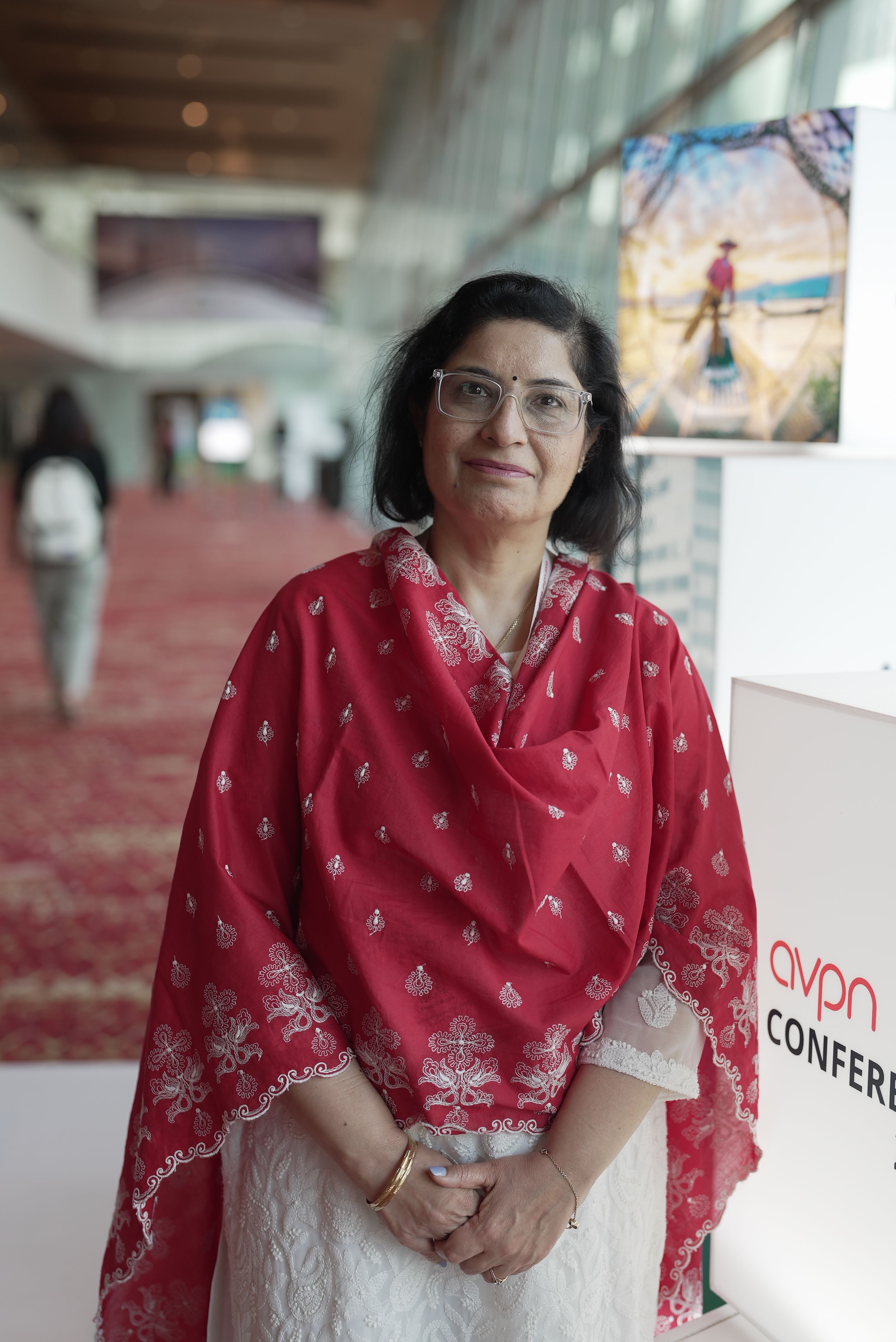 This year of AILN has planted ideas, the energy was high. A year doesn't seem enough, and we need more opportunity to build on the connections we have made.
Stella Tansengco-Schapero,
senior financing partnerships specialist,
Asian Development Bank

The Asian Impact Leaders Network: Year 1
The AILN's members during its first year included 16 leaders representing eight geographies, bringing the perspectives of policymakers, academics, philanthropists, impact organisations and social innovators.
Read the Asian Impact Leaders Profiles.
Abha Thorat-Shah, executive director (social finance), British Asian Trust, UK
Dr Arunabha Ghosh, founder-CEO, Council on Energy, Environment and Water (CEEW), India
Professor Bambang Brodjonegoro, co-chair of T20 2022 and professor of economics at the University of Indonesia, Indonesia
Boon Heong Ng, CEO of Temasek Foundation, Singapore
Dr Damayanti Buchori, professor at Bogor Agricultural University, Indonesia
Gauri Singh, Deputy director general, International Renewable Energy Agency (IRENA), UAE
Kyungsun Chung, managing director, The Sylvan Group, Singapore and Founder, Root Impact, South Korea
Lucy Chow, secretary general and senior senator to UAE, World Business Angels Investment Forum Global Women Leaders Committee, UAE
Maya Juwita, workplace gender equality director, Investing in Women, Philippines
Rupa Chanda, director, trade, investment and innovation division, UNESCAP, Thailand
Dr Serey Chea, Deputy Governor, National Bank of Cambodia, Cambodia
Stella Tansengco-Schapero, senior financing partnerships specialist, Asian Development Bank, Philippines
Seema Arora, deputy director general, Confederation of Indian Industry
Vandana Bahri, head of skills and livelihood at GIRL Capital, Children's Investment Fund Foundation, India
Tamara Abed, managing director, BRAC Enterprises, Bangladesh
Ibu Vivi Yulaswati, senior adviser, Ministry of National Development Planning, Indonesia
Photos courtesy AVPN and individuals named in this article. Pioneers Post team: design by Fanny Blanquier, reporting by Julie Pybus.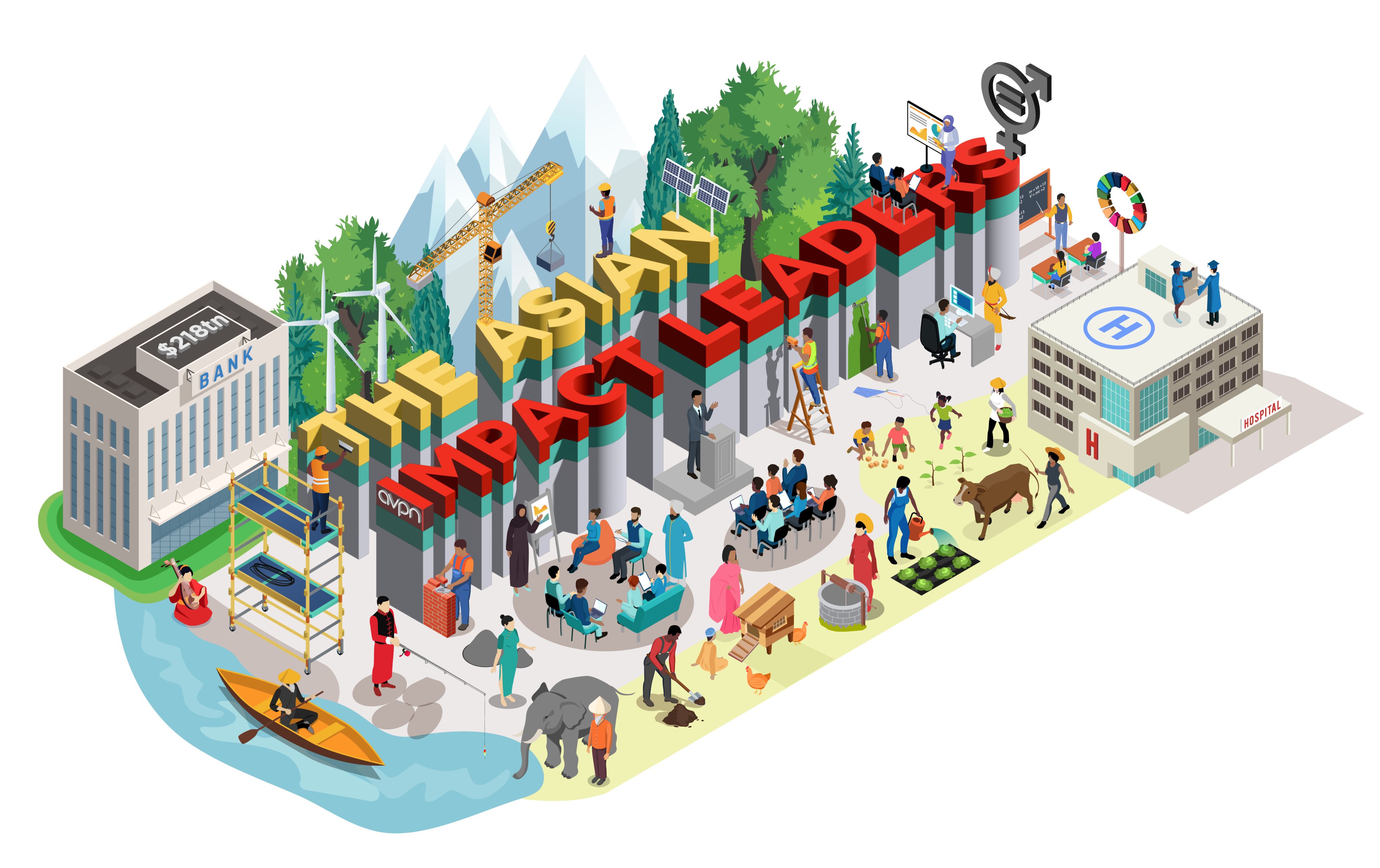 This immersive feature was produced by Pioneers Post in partnership with AVPN. Stay tuned for more articles in The Asian Impact Leaders collection exploring Asian leaders' work to build a sustainable, just, inclusive and resilient future.
Get in touch if you'd like to tell your story.
J O I N T H E I M P A C T P I O N E E R S
SUPPORT OUR IMPACT JOURNALISM
As a social enterprise ourselves, we're committed to supporting you with independent, honest and insightful journalism – through good times and bad.

But quality journalism doesn't come for free – so we need your support!

By becoming a fully paid-up Pioneers Post subscriber, you will help our mission to connect and sustain a growing global network of impact pioneers, on a mission to change the world for good. You will also gain access to our 'Pioneers Post Impact Library' – with hundreds of stories, videos and podcasts sharing insights from leading investors, entrepreneurs, philanthropists, innovators and policymakers in the impact space.