A new dawn for corporate impact?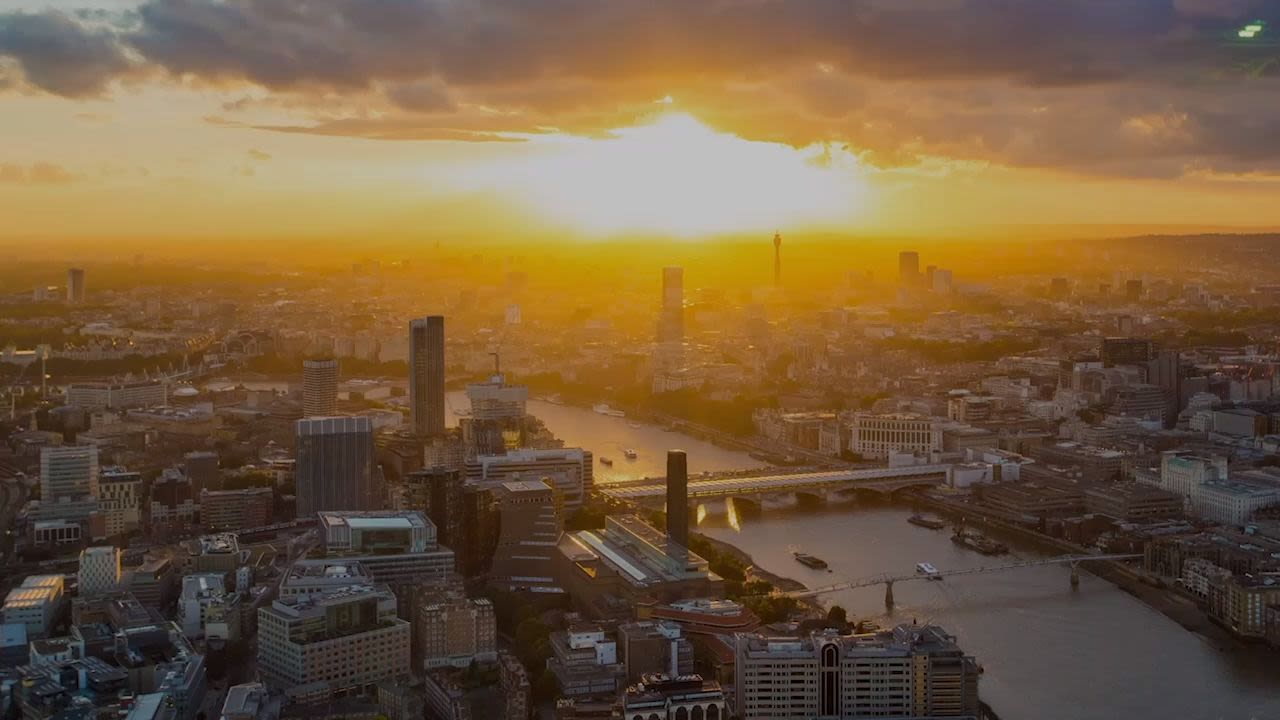 Introduction from Roberta Bosurgi and Max von Abendroth
---
Welcome from Tim West, Pioneers Post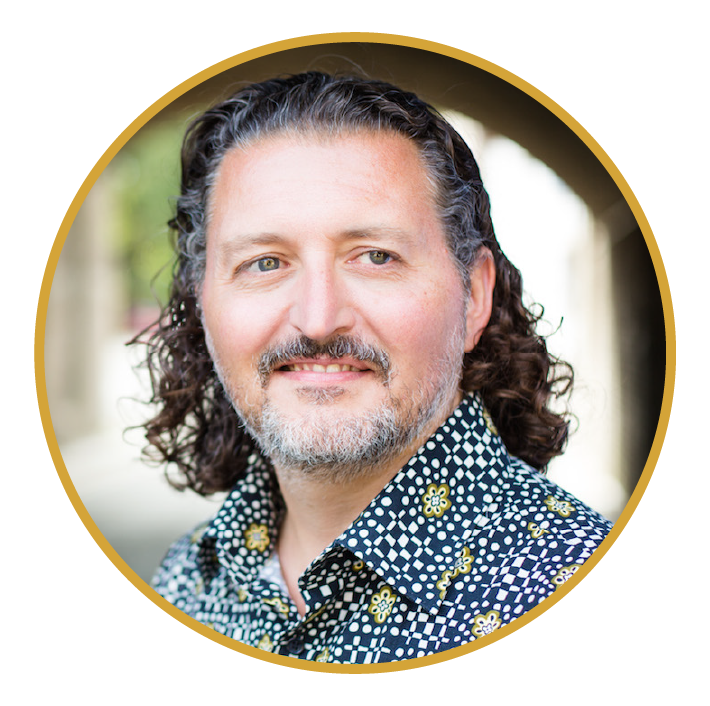 Welcome to this special digital magazine, which brings together coverage from the most recent C Summit plus some exclusive additional content, in partnership with the event organisers EVPA and Dafne.
In only its second year, the C Summit has already established itself as an essential learning opportunity for all those in the business of delivering corporate social impact – whether at the philanthropic end or through social investment.
C Summit 2020, which took place in December, set out to explore a 'new era of collaboration' for corporate foundations, social investors and acceleration funds. It was a forum for 'big picture' thinking and equally big ambitions about transforming economic systems and shifting deep-seated paradigms in corporate culture and leadership.  
With the Covid-19 pandemic still raging across the world, it was also a chance for more than 150 corporate impact pioneers to share their experiences on the frontline; to have honest conversations about the challenges they continue to face, their frustrations and failures, the solutions that have worked and the part they could play in 'building back better'.
As the independent news network for the global impact community – and a social enterprise ourselves – Pioneers Post is pleased to play our part in sharing the learning through this multimedia publication.
We believe a successful impact economy relies on forging strong connections between a diverse range of pioneers across the impact spectrum. We bring their stories to life and make these connections happen through our impact journalism. We look forward to connecting and collaborating with many more of you to tell your stories and support your work – through good times and bad.
Tim West
CEO & Founding Editor, Pioneers Post

---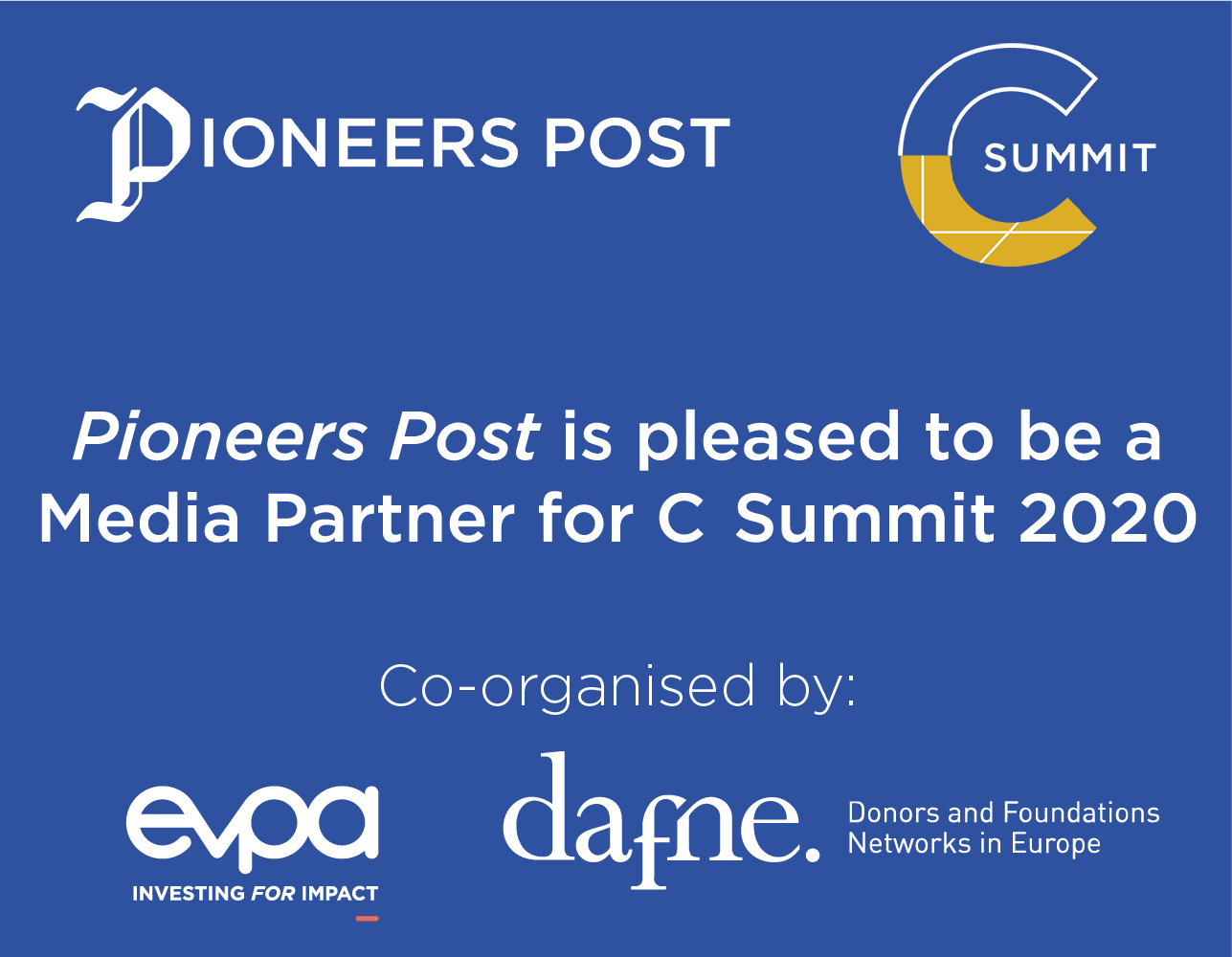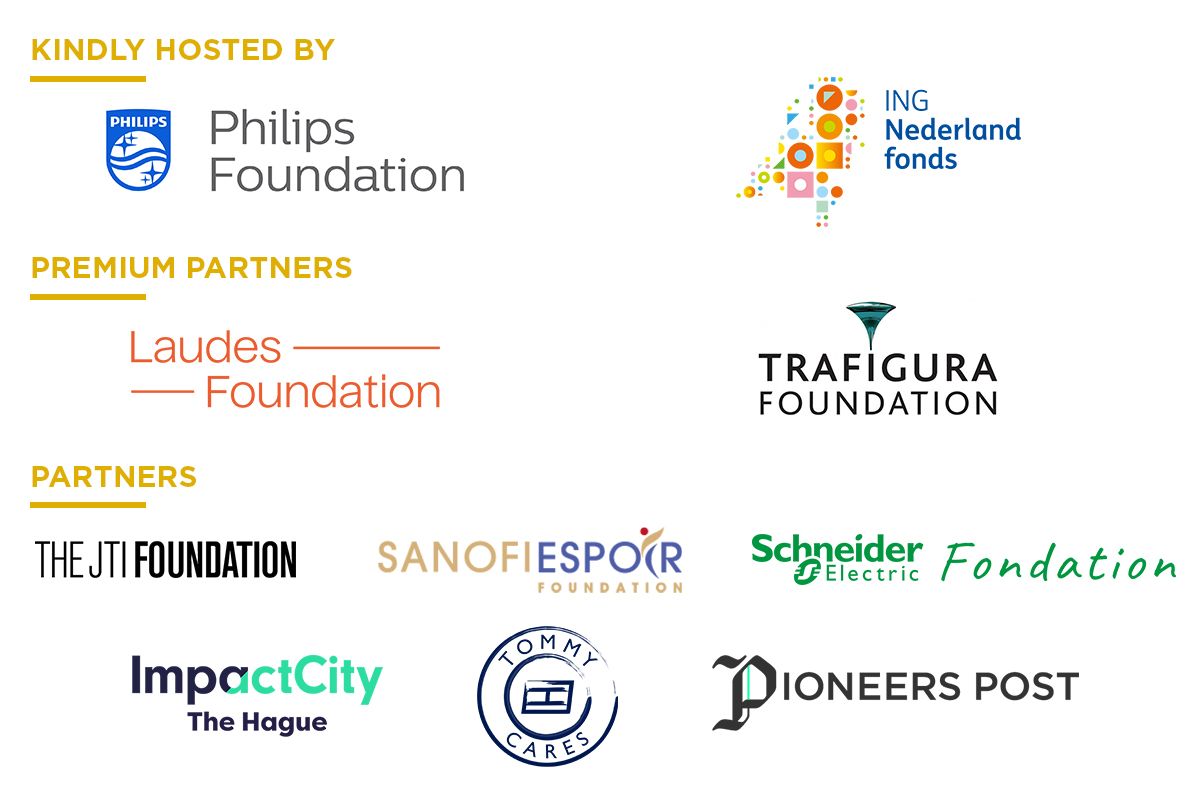 ---
Stay up to date with Pioneers Post's coverage of all the major events in impact investing and social enterprise
Or get in touch for special rates for your Team Subscription for 2021.
---
Contents
In this magazine you will find all the C Summit coverage by our journalists, expert commentary from the event organisers and key partners, as well as video/audio clips and links to the full session recordings. The content is organised in chapters:
Foreword
Video from Roberta Bosurgi, EVPA & Max von Abendroth, Dafne
Welcome
Tim West, Pioneers Post
Introduction
Kirsten Ottens, ING Netherlands foundation & Margot Cooijmans, Philips Foundation
Ch.1: How the Covid-19 pandemic is moving the dial for corporate foundations
Ch.2: Ushering in a new era of collaborative impact
Decarbonising the freight sector: a case for cross-sector collaboration
Comment by Vincent Faber, Trafigura Foundation
Ch.3: Building a common vision for corporate impact
Top tips to convince corporate leaders to set up a social impact fund
Video with Sophie Faujour, EVPA
Out for shared impact
Comment by Kirsten Ottens, ING Netherlands foundation
Scale – A buzz word or simply "a must"?
Comment by Annette Jung, Philips
Ch.4: Moving forward – barriers & catalysts for change
Why building back better must focus on thinking about tomorrow, not reconstructing the past
Comment by Hanna Stähle, Dafne
Resources
A list of useful reports and articles from C Summit's partners and other key organisations innovating around collective corporate impact, including The Impact Papers – an ongoing content series co-created by Pioneers Post and EVPA
---
Privileged we are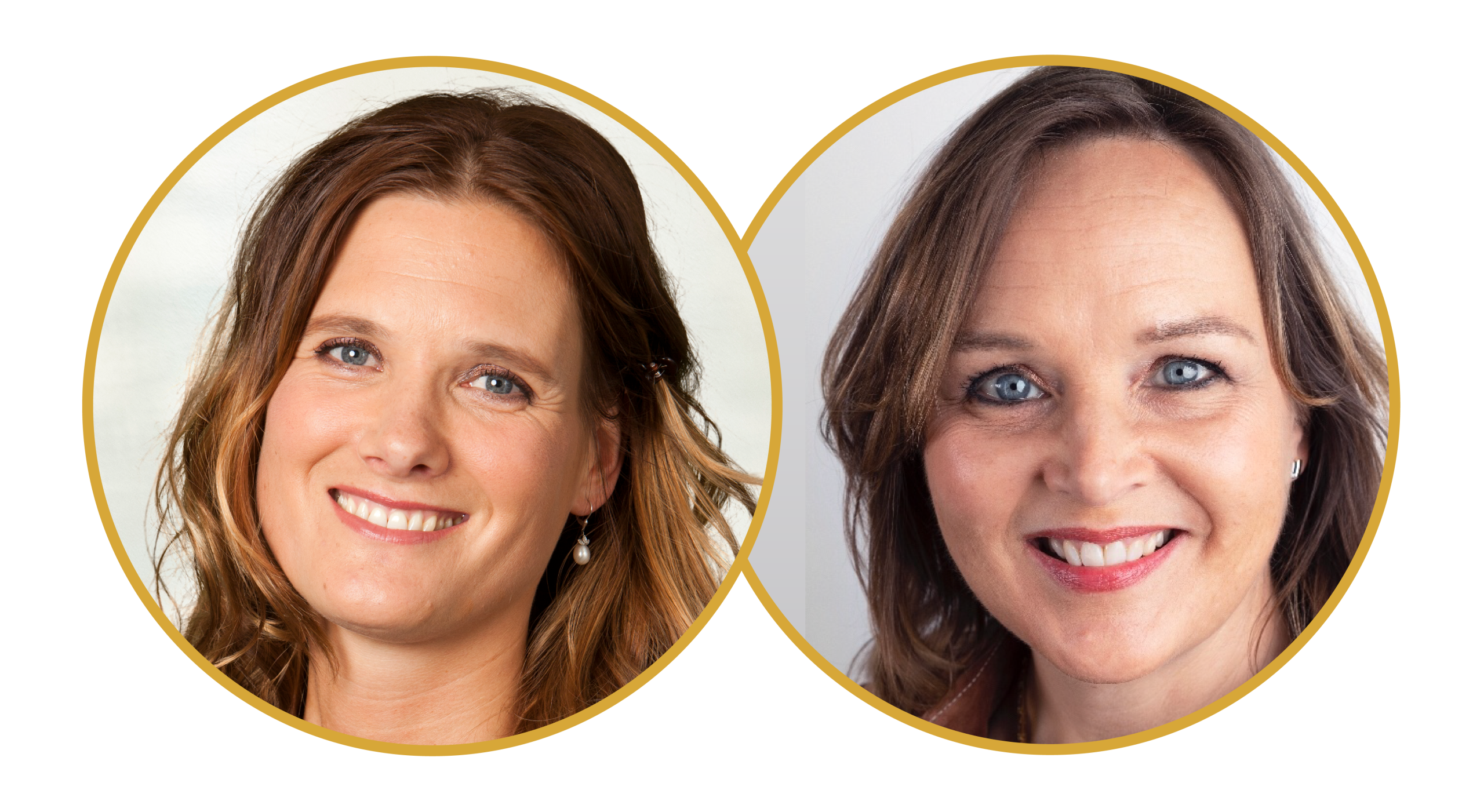 The sequel is never as good as the original? Wrong when it comes to the C Summit!
Coming together for the second time, but now in a completely unpredicted, changed world. The virtual set up, knowing that nothing beats the real close encounters, nevertheless offered a great platform with corporate impact makers, invited and facilitated by EVPA and Dafne. It was both engaging and joyful. 
We passed on knowledge, asked questions and shared experiences on how to make the world a better place as corporate social impact frontrunners and investors. Our foundations and social businesses shared our personal journeys, regarding social loans, investments, ways of working and effective impact vehicles. It is a privilege to be able to do that despite the limitations 2020 has introduced to the world, especially to more disadvantaged communities.
It was a great honour to host the C Summit for both ING Foundation and Philips Foundation. That unique place where Europe's corporate impact makers take pause to reflect. We believe that together we are working in the right direction!
With best wishes for 2021, 
Thank you,
Kirsten Ottens, ING Netherlands Foundation
Margot Cooijmans, Philips Foundation
The ING Netherlands Foundation supports social entrepreneurs that are promising or outperforming in digital inclusion, financial health and job opportunities for all.
The Philips Foundation's mission is to reduce healthcare inequality, by providing access to quality healthcare to disadvantaged communities, through innovation.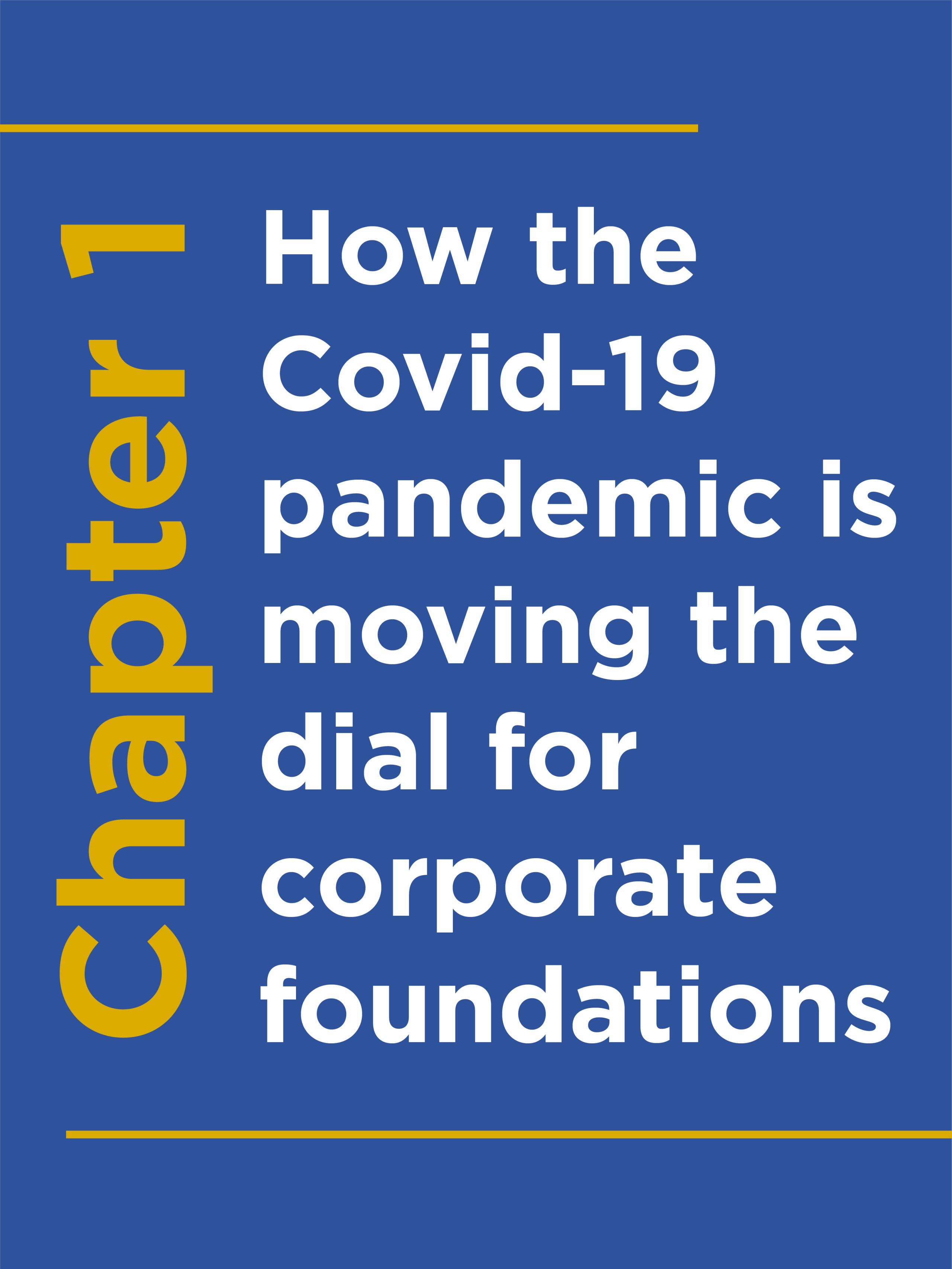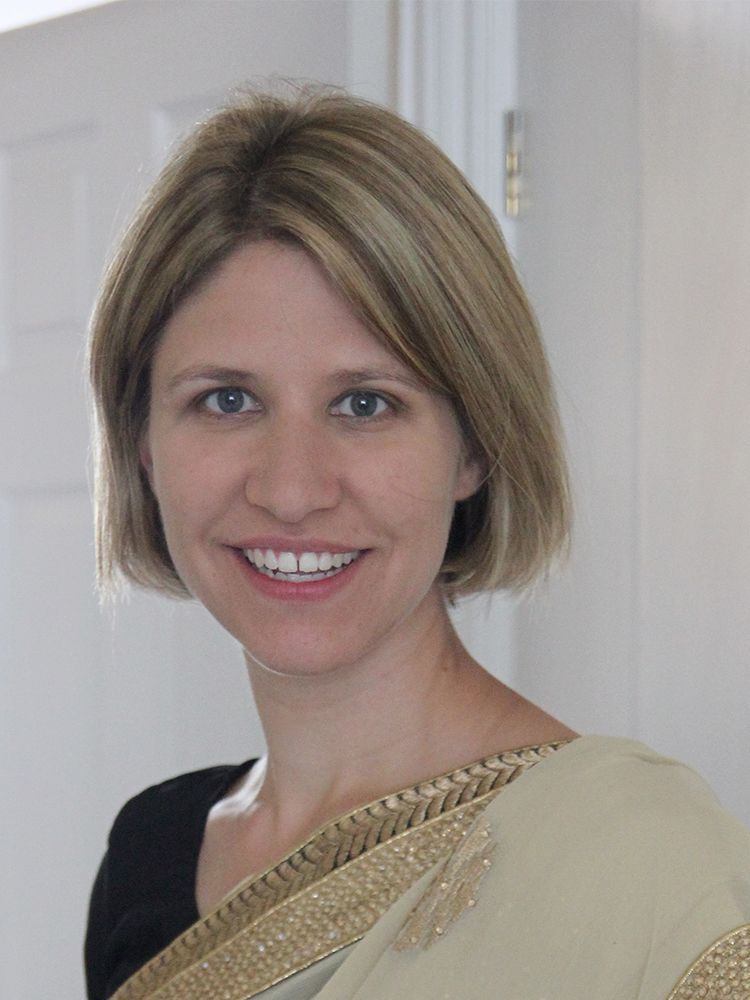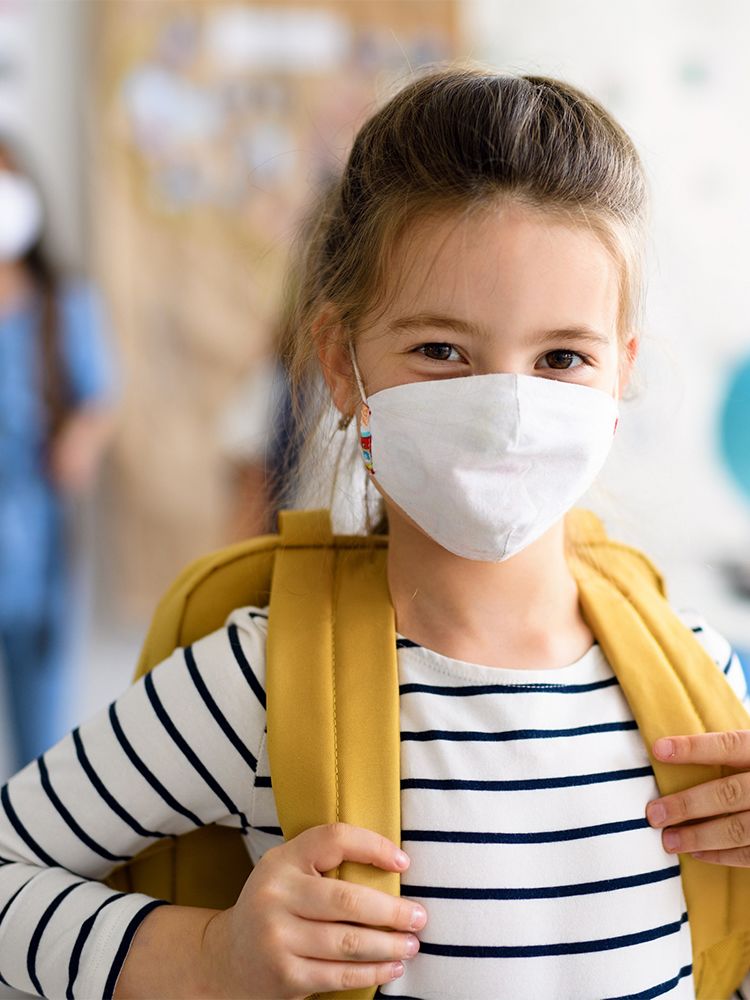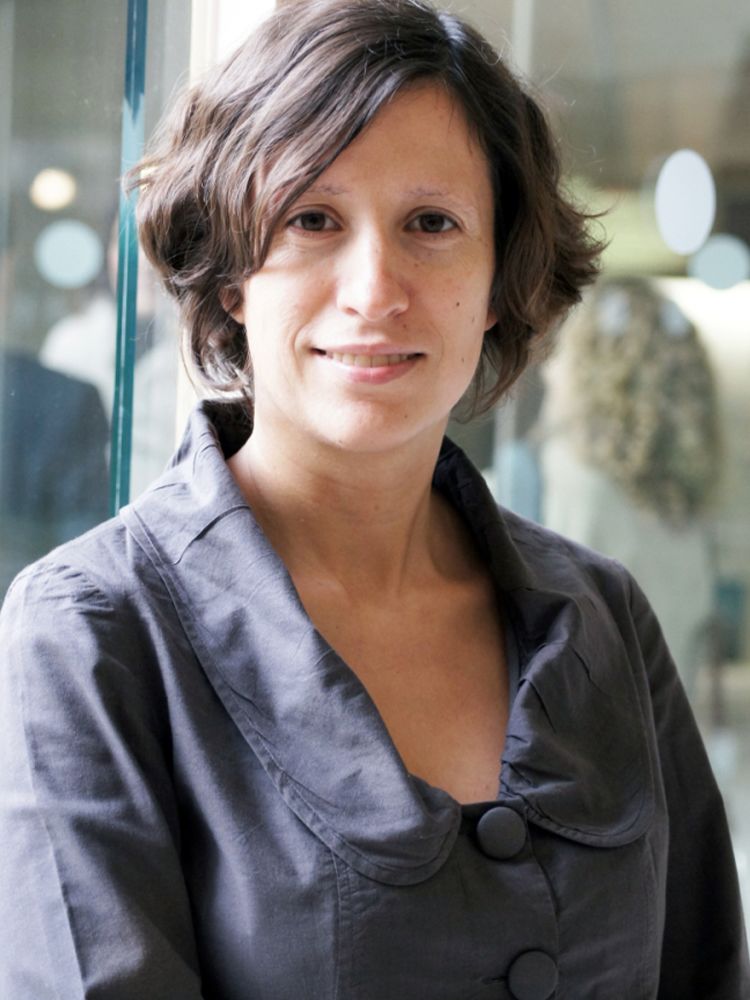 Corporate foundations be warned: the pandemic pinch will come
by Julie Pybus Global Editor
The financial shock of the Covid-19 pandemic is yet to be felt by many corporate foundations – but it's coming.

This was the warning from one of the speakers at the second edition of the annual C Summit, hosted by EVPA and Dafne and held online in December 2020.

Rosa Gallego, director of international relations at Spain's representative body for foundations, the Asociación Española de Fundaciones (AEF), said: "One of the lessons from the 2008 crisis is that it always hits later."
One of the lessons from the 2008 crisis is that it always hits later – Rosa Gallego
When funding becomes uncertain
On the first afternoon of the event's two-day programme, the C Summit hosted a discussion entitled When Funding Becomes Uncertain: how corporate social investors can plan in times of economic recessions. The aim was to examine how corporate foundations could boost their resilience if their annual budget was based on their host corporate's profits. 
Gail Cunningham, head of investment learning at the UK's Association of Charitable Foundations, said that her organisation's research had shown that corporate giving tended to follow economic conditions, but it tended not to drop suddenly after a crisis.
She highlighted that foundations linked with consumer-oriented corporates might suffer during this economic crisis more than others which were linked with companies that had profited from the current conditions, such as those working in technology and health. 
Discussion participant Simon Kaiser, analyst at Wider Sense, a philanthropy and corporate social responsibility consultancy in Berlin, pointed out that earlier this year he had feared a sudden drop in interest from clients, but actually there had been "way more demand than ever before". "Do we think it's possible that this crisis is different in character?" he asked. "Is there a rethinking of corporate social engagement that therefore doesn't lead to a funding slump for corporate foundations and CSR?"
Cunningham responded that in the UK there had been an "uptick" in interest in impact investment since March. She also pointed to a feeling among society that "we are all in this together" which could be encouraging companies to maintain their philanthropic giving and think about other ways they could be contributing to communities.
Foundations should work in a counter-cyclical way. They should be ready to have more resources to act when there is a crisis
Magdalena Pekacka, executive director of the Polish Donors Forum, said: "When the pandemic started, I heard a few foundations panicking; there were a lot of concerns. But now no-one is thinking about it. It seems pretty stable in terms of funding for the next year."
However, speaking to Pioneers Post after the discussion, Rosa Gallego warned that a crisis in funding was inevitable. She pointed out that it took at least two years for the effects of the 2008 recession to have an impact upon some foundations in Spain.
Gallego emphasised that, in addition to a drop in their resources, foundations should expect an increase in demands from their beneficiaries. "Foundations should work in a counter-cyclical way," she said. "They should be ready to have more resources to act when there is a crisis."
Foundations could only succeed in this if they diversified their income sources, she said. And for this to happen, they needed to be independent from, although still aligned with, their corporates. 
"Independence is the key to legitimacy and sustainability," she said. 
Read the original article on Pioneers Post
Wrong medicine? How Covid helped a global healthcare organisation prescribe a different approach
by Tim West Founding Editor
Access to electricity, decent housing and fresh water could be more significant for the health of populations around the globe than medicine and healthcare itself.
Education, employment and women's place in society also have a major influence on global health outcomes.
Valérie Faillat, head of Sanofi Espoir Foundation, told delegates at the 2020 C Summit that 80% of health outcomes were not linked to 'technical health' – in other words, to medicines and care itself – but were strongly connected to the range of broader social and environmental issues identified in the Sustainable Development Goals.
She said the Covid crisis had confirmed this conviction that the world's global challenges were inextricably interconnected and required collaboration to solve.
"It's not possible to be in lockdown when you are homeless – so how do you do that?" she asked. "And how do you put in place protective measures like washing your hands when you have no access to water?"
How do you wash your hands when you have no access to water?
Faillat cited one example on the remote island of Mayotte, a French territory in the Indian Ocean near Madagascar, where she said 30% of the population had no access to running water at home. The public authorities had installed a fountain with an electronic payment system to access water. But during the lockdown, the income of many families decreased, leaving no money to buy the payment cards for the fountain.
The outcome of no access to water was clearly ill health and poor sanitation. So the solution for her organisation, which is the corporate foundation of the pharmaceutical firm Sanofi, was evident: "What we did – as a sanitary measure – was support a programme locally for families to have access to some pre-paid cards."
Speaking in the same session, António Calçada, executive managing director and vice chair of the Madrid-based Repsol Foundation, said that for his foundation, the crisis had acted as "an accelerator" for action.
He explained that if a corporation and its foundation were aligned in their strategic thinking, with a strong relationship, this would then bring the resources, the talent, the attention and the support to scale up and accelerate the programmes that the foundation wanted to deliver.
It's the time for doers – the name of the game is execution
Calcada said his own foundation and its global energy company parent were already "fully aligned", sharing an understanding that "impact has to be profitable and economically sustainable", in order to deliver social and environmental objectives successfully. Last year, Repsol Foundation allocated €50m from its endowment into setting up a new impact investing fund, which provides patient capital to social startups working on things like emissions reductions, the circular economy or energy efficiency.
"Once you have alignment then it's a call for action," he added. "It's the time for doers – the name of the game is execution."

Read the original article on Pioneers Post
Useful resources:
My child matters | Sanofi Espoir Foundation
Ikambéré: support to vulnerable populations in France | Sanofi Espoir Foundation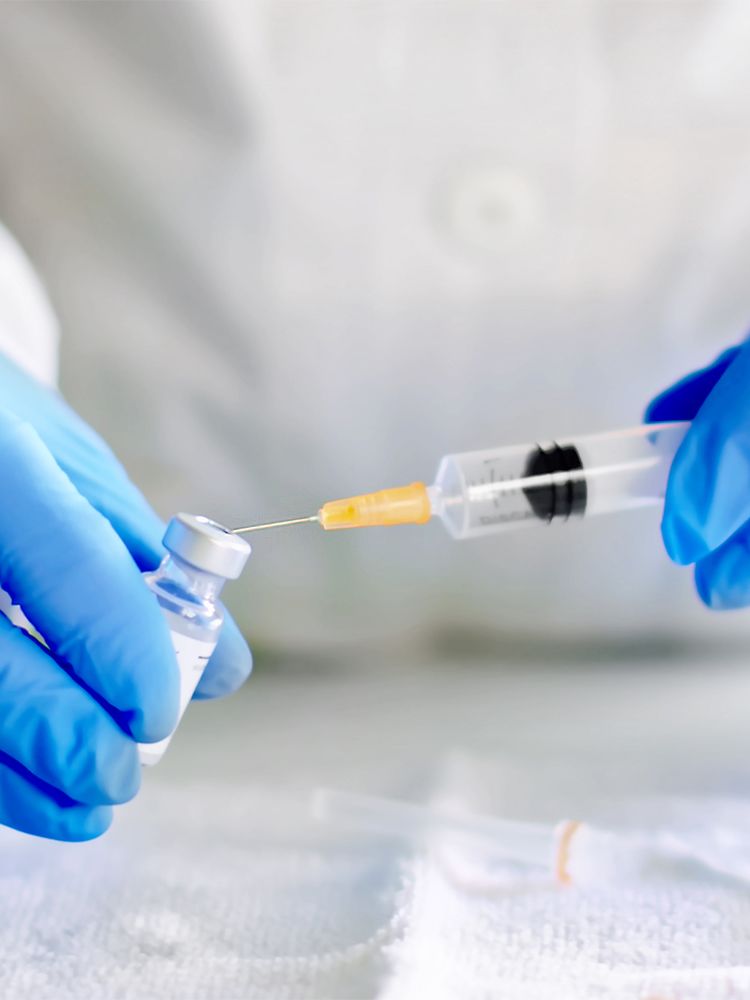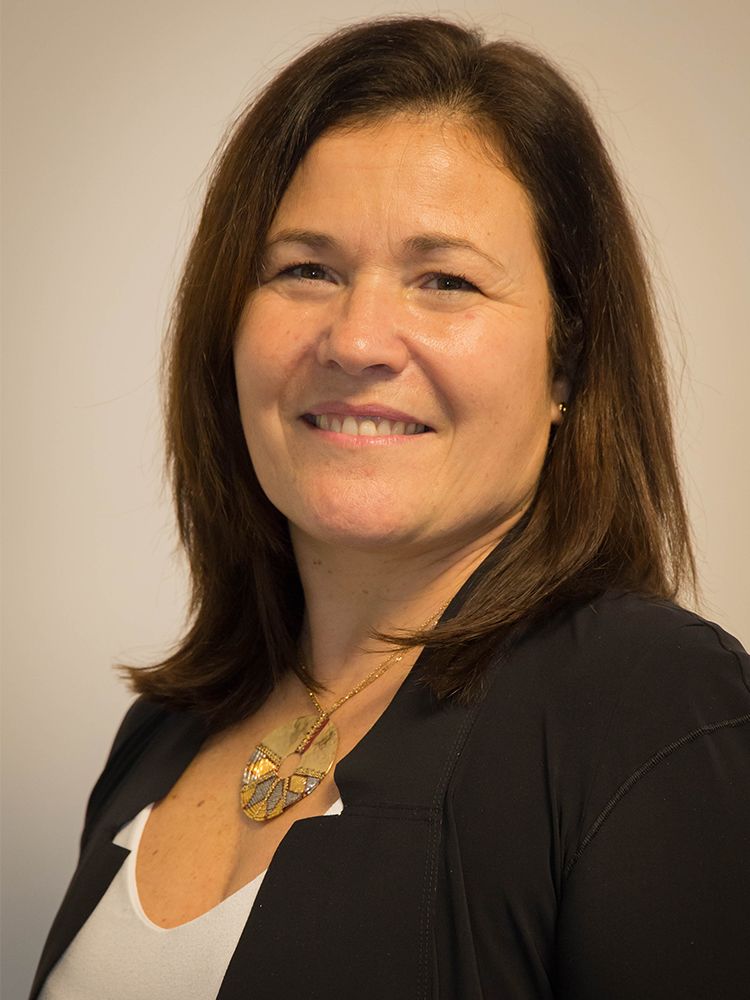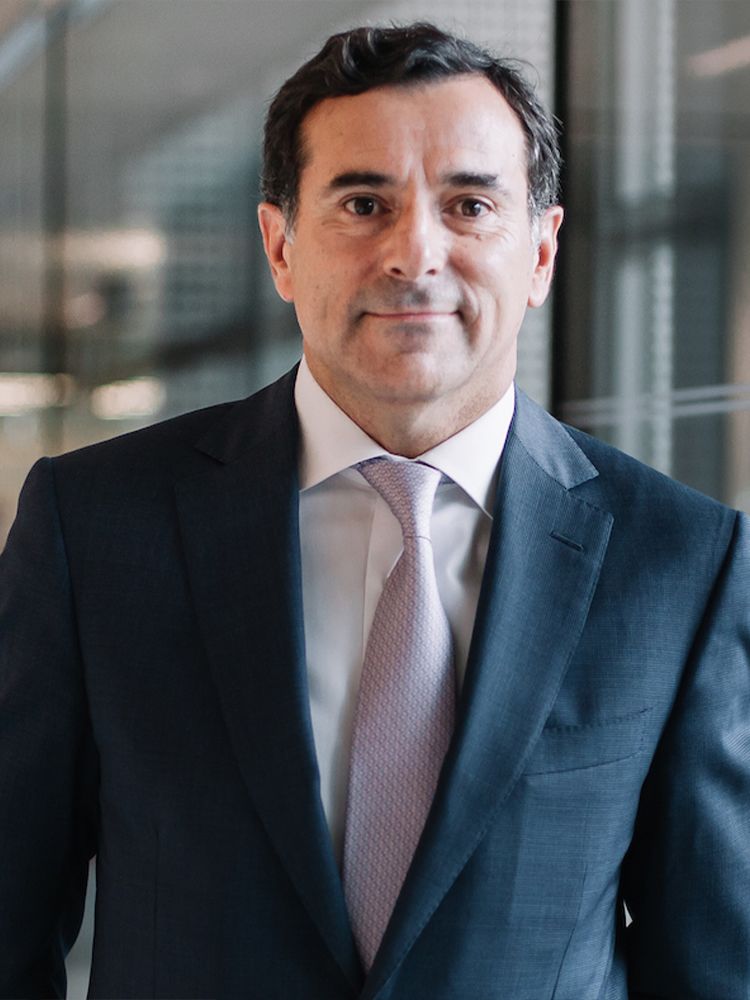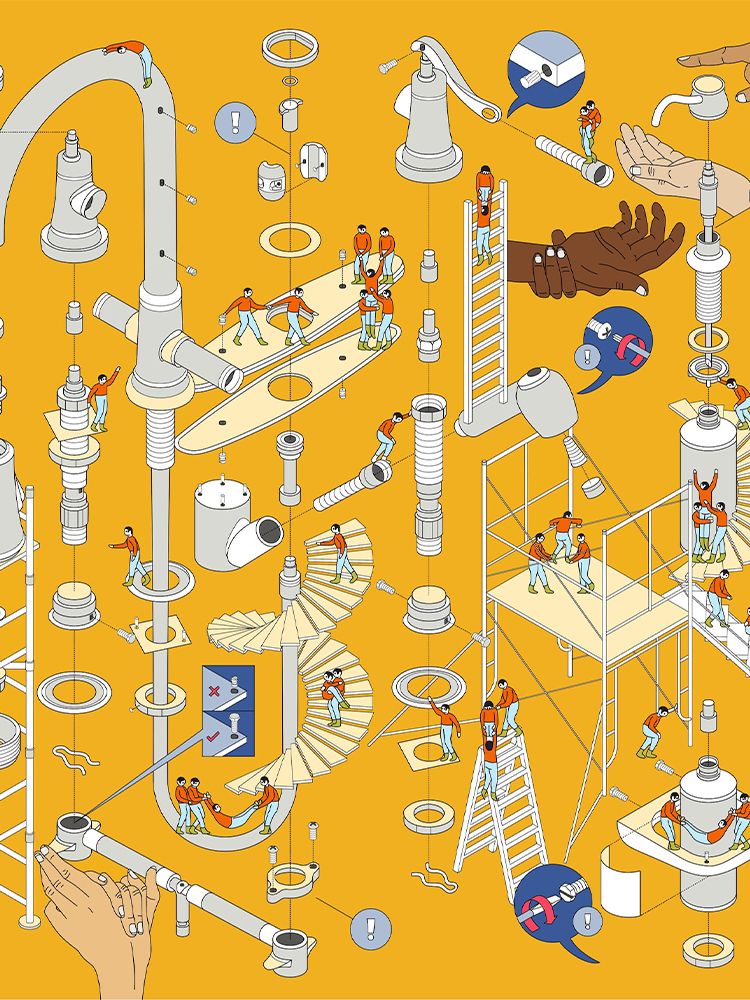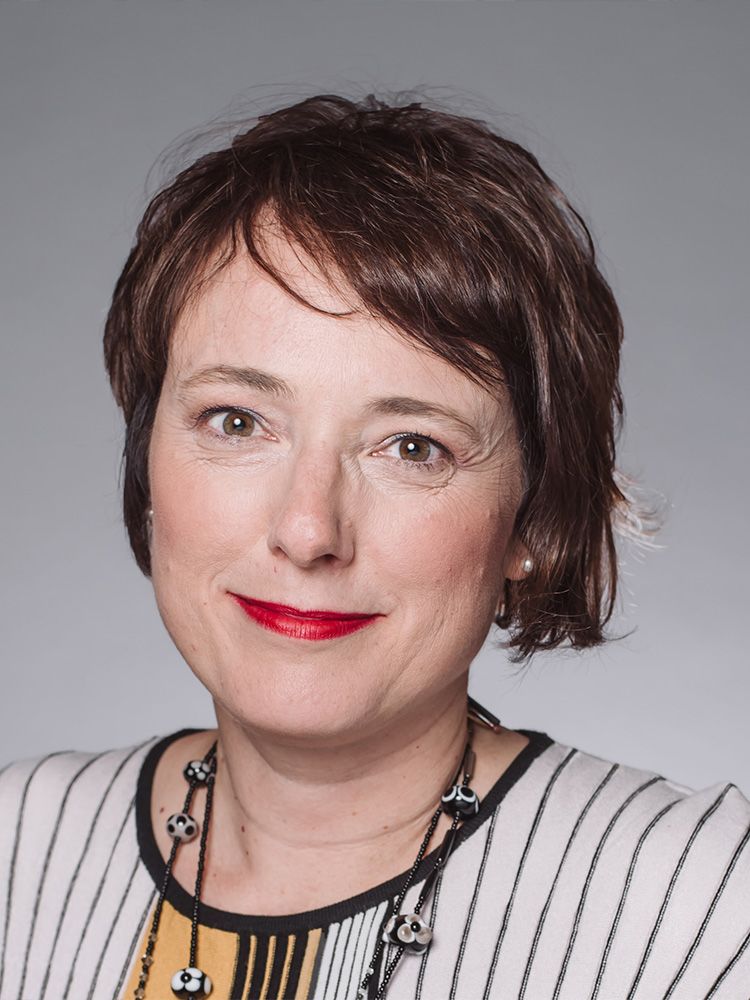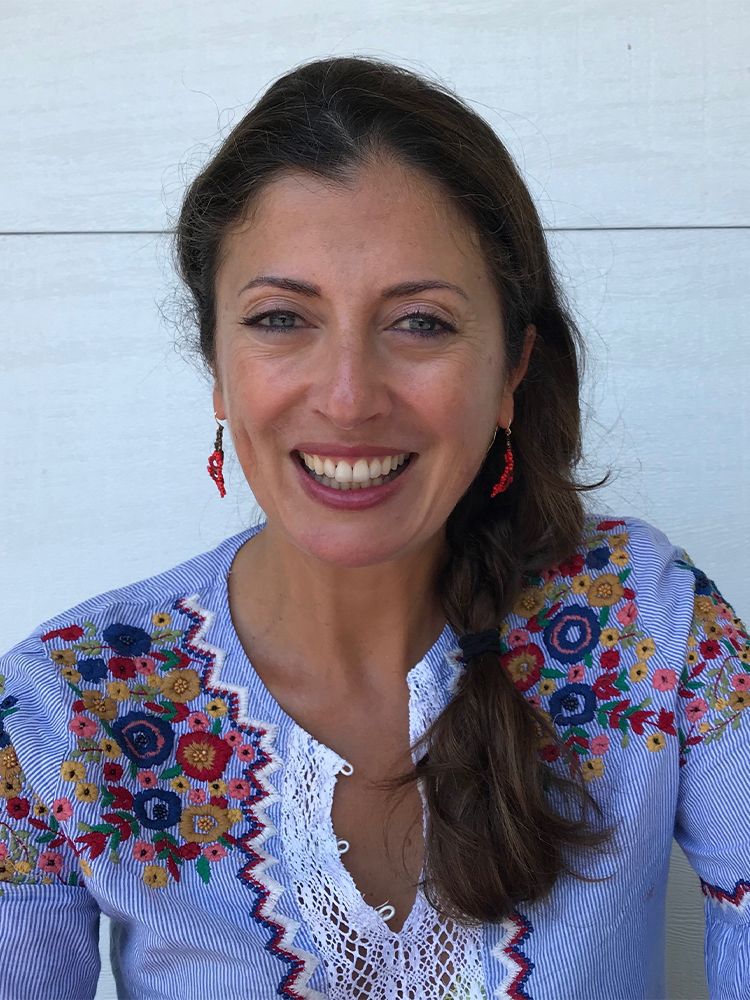 This time, it's serious: Covid and the new age of co-creation with corporate social investors
by Anna Patton Managing Editor
Covid-19 is sparking a significant "cultural shift" within businesses, experts say, helping to move past the notion of corporate foundations as a tokenistic gesture towards doing good.
Carola Carazzone, secretary general of Assifero – the Italian national membership association of grantmaking foundations – told Pioneers Post that a deeper engagement between companies and their corporate social investors was helping to shed the idea of the latter as merely "a nice-to-have". 
The role of corporate social investors was also broadening due to the upheavals of this year's pandemic, she said. "What I've been hearing is that the silo vision, the one-size-fits-all approach – only corporate foundations, only grantmaking – is over. People are starting to think in a much more systematic way. People are really embracing complexity."
The one-size-fits-all approach – only corporate foundations, only grantmaking – is over. People are starting to think in a much more systematic way
Accelerated alignment
Carazzone was speaking following a discussion at the 2020 C Summit, co-organised by EVPA and Dafne, in which representatives from two organisations linked to multinational insurance firms described some unexpected positive effects of Covid-19.
Both the Human Safety Net Foundation, set up by Italy's Generali Group, and the Ageas Foundation, part of Ageas Portugal, had collaborated more closely with their respective parent firms this year, tapping into additional financial and non-financial capital and using a wider range of tools for social impact than before, said Carrazzone. 
Emma Ursich, group head of corporate identity of Generali Group as well as executive officer of the company's Human Safety Net Foundation, which supports refugees and vulnerable young children, said Covid had "not really changed" strategic alignment between the two organisations, "but in many ways it has accelerated it". 
As part of a €100m Covid emergency fund created by Generali, the foundation has issued grants and drawn on company expertise to support beneficiaries and partners. It is continuing to "add elements gradually" to its strategy, said Ursich. One new initiative is a 'young talent' project, enabling company employees to work alongside an NGO partner of the foundation or on product development. "We feel this is a great way to bridge that gap between the core business and the philanthropic element," she said.
The talent project is a great way to bridge that gap between the core business and the philanthropic element
Ageas Foundation has also been able to tap into that desire to help, re-engaging many corporate volunteers who had been inactive, said Katrien Buys, director of strategy, innovation and sustainability at Ageas Group Portugal.
"Our foundation is very, very strong because it can count on so many volunteers," she said, adding that work on a digital platform had helped to keep more volunteers "activated" beyond a one-off contribution.
Co-creators 
EVPA chair Steven Serneels echoed Carazzone's optimism, saying his conversations with EVPA members suggested 2020 had been "an awakening" for many firms and a realisation "that only going for profit is a short-term strategy". Company directors were seeing that they had to be "part of the solution", he added, and might now "put more weight and expect more contribution from the corporate social investor in co-creating that journey."
However, Serneels acknowledged that for some companies the economic hit of Covid could still lead to a drop in funds allocated to their foundation – echoing concerns heard elsewhere at this week's C Summit. 
And, while Ageas Foundation had convinced managers at its parent company to redirect some of their bonuses to its projects, Buys said even this positive step was "not structural", and that scaling up financially over the long term would still be a challenge.
Read the original article on Pioneers Post
Us against the virus: German cross-sector project proves speedy collaboration can succeed
by Laura Joffre Reporter
The success of Germany's "WirVsVirus" project is proof that a joint effort between civil society, government and business can lead to problem-solving on a large scale, speakers told a session on the second day of the the C Summit.
Back in March, a group of seven civil society organisations proposed a 48-hour "hackathon", calling citizens of all backgrounds – from entrepreneurs to students and social workers – to meet on a digital platform and share ideas to help those affected by the coronavirus pandemic. 
Hosted by the German federal government less than a week later on 20-22 March, the event gathered nearly 28,400 participants who came up with more than 1,500 solutions. 
Importantly, many of those ideas were quickly turned into reality – 150 solutions are now being implemented. More than 25,000 masks have been distributed, 300 care facilities have been equipped with video call facilities, 3,000 employers have been helped to access the government jobs support scheme and 12,000 students have received support for home learning. 
"There is enormous potential for new and innovative ideas in civil society. We need to connect them with existing resources from government, companies and businesses to share and implement solutions," said Henrike Schlottmann, managing director at Project Together, a platform supporting young people to develop innovative solutions with a network of coaches and experts, and one of the co-initiators of the hackathon.
Inger Paus, managing director of the Vodafone Institute for Society and Communications, said that getting involved in the hackathon was an obvious choice. "We would not have had the opportunity to make such a difference on our own," she said. The foundation had already been running an accelerator programme for female social entrepreneurs, so it could bring its experience as an intermediary and idea-sharing platform, she added.
The Vodafone Institute was among the foundations providing initial funding to WirVsVirus, along with the BMW Foundation and Google, among others. They also played the role of intermediary between civil society, government and their parent companies. 
There is enormous potential for new and innovative ideas in civil society
This was an unprecedented experiment, said Johanna Mair, professor at Hertie School Berlin and co-director of the Global Innovation for Impact Lab at the Stanford Center on Philanthropy and Civil Society, who was commissioned by Vodafone to study the programme and report on lessons learned. Organising an event at such a scale and at short notice, involving partners who did not know each other, and securing the cooperation of the chancellery and local government, had never been done before, said Mair. It was also a unique learning opportunity to see if such a strategy could be used to solve other societal problems. 
She warned, however, that "one size does not fit all," and we must be able to identify what works when. "The hackathon might not be the best form of generating ideas for some other problems," she said. "It's really adjusting these methods along the way which is ahead of us."
Read the original article on Pioneers Post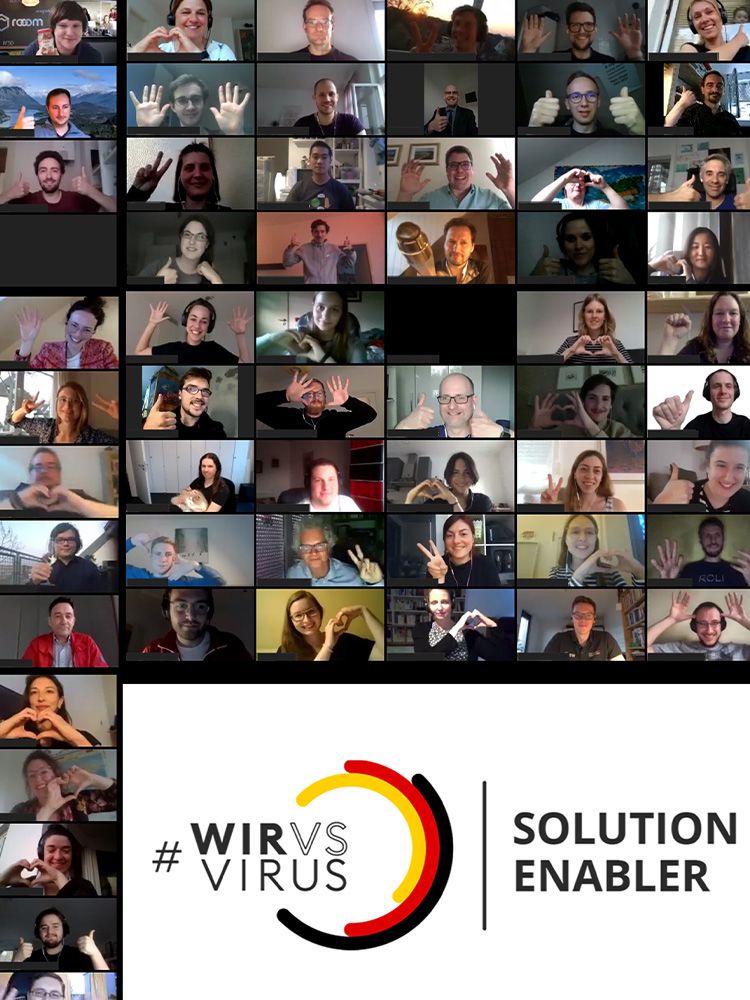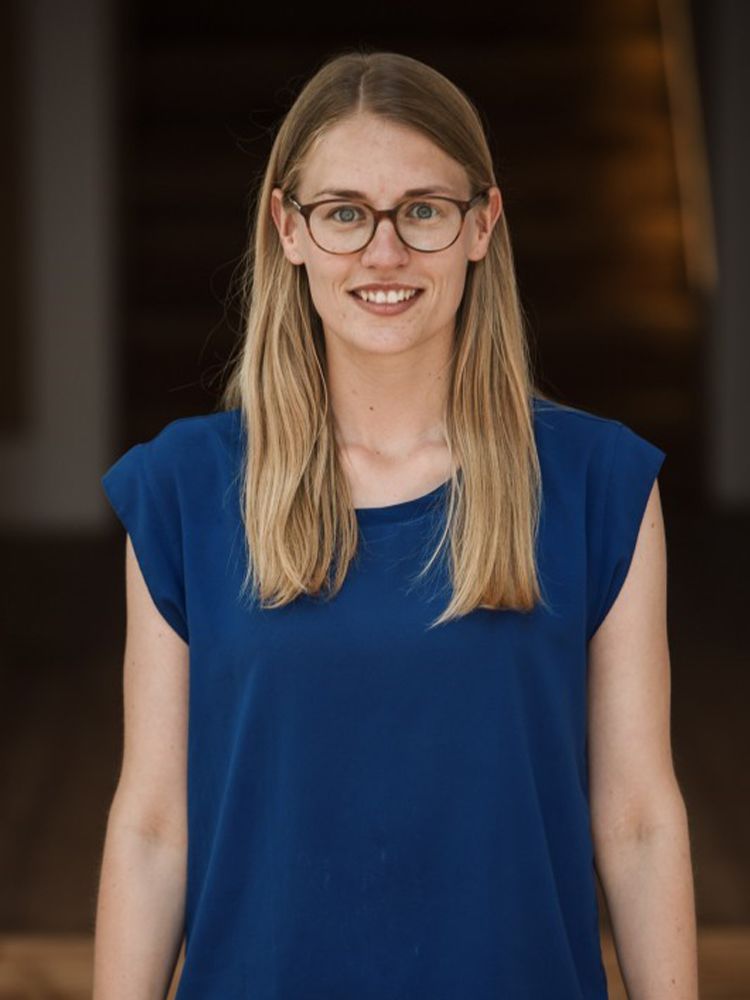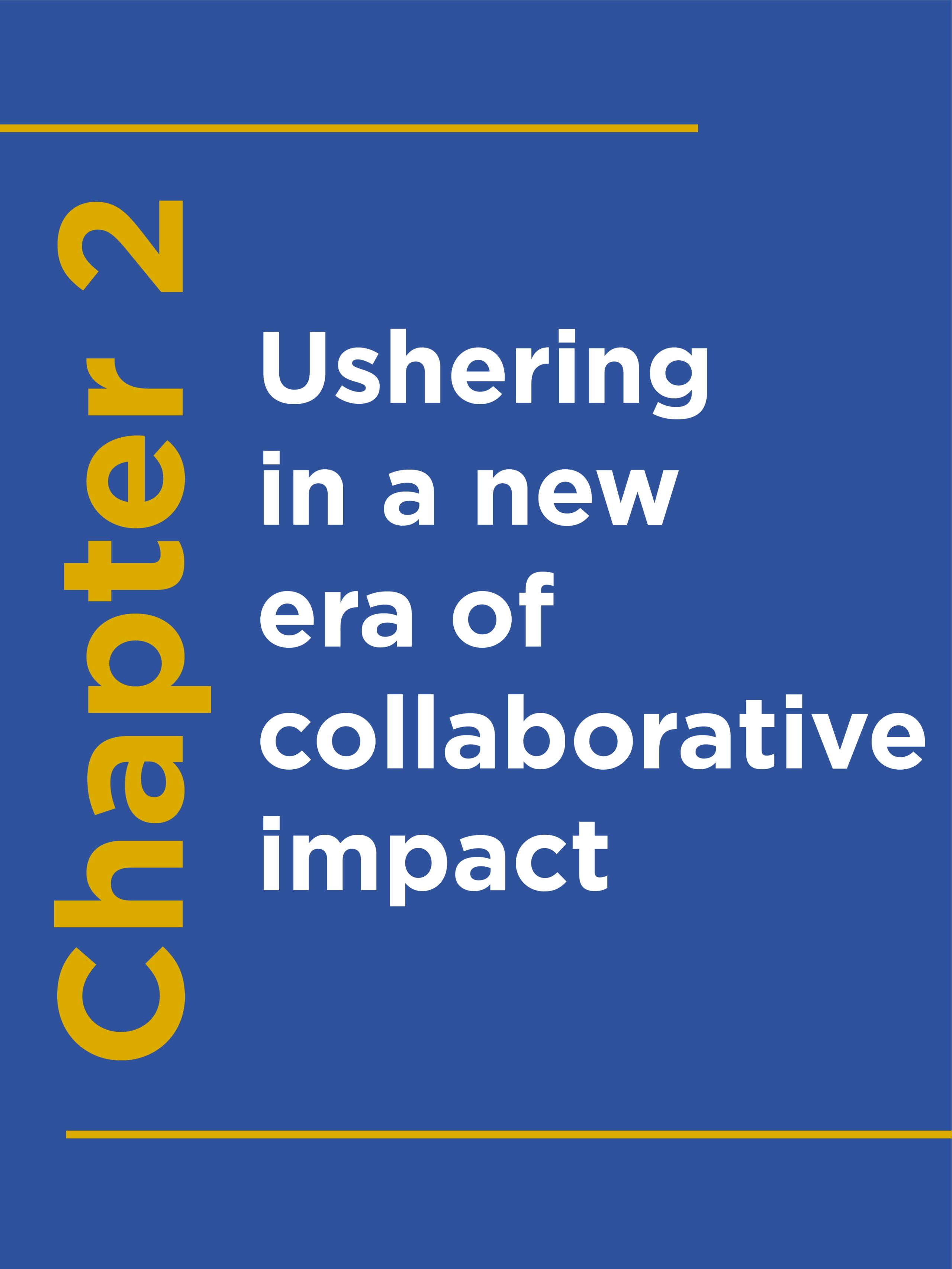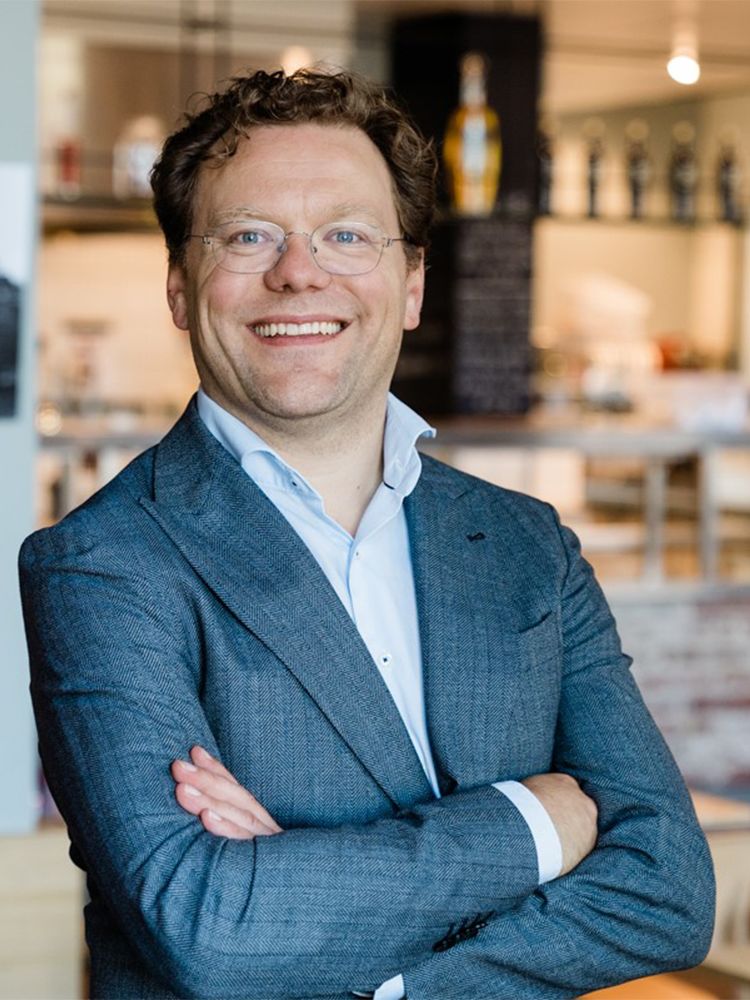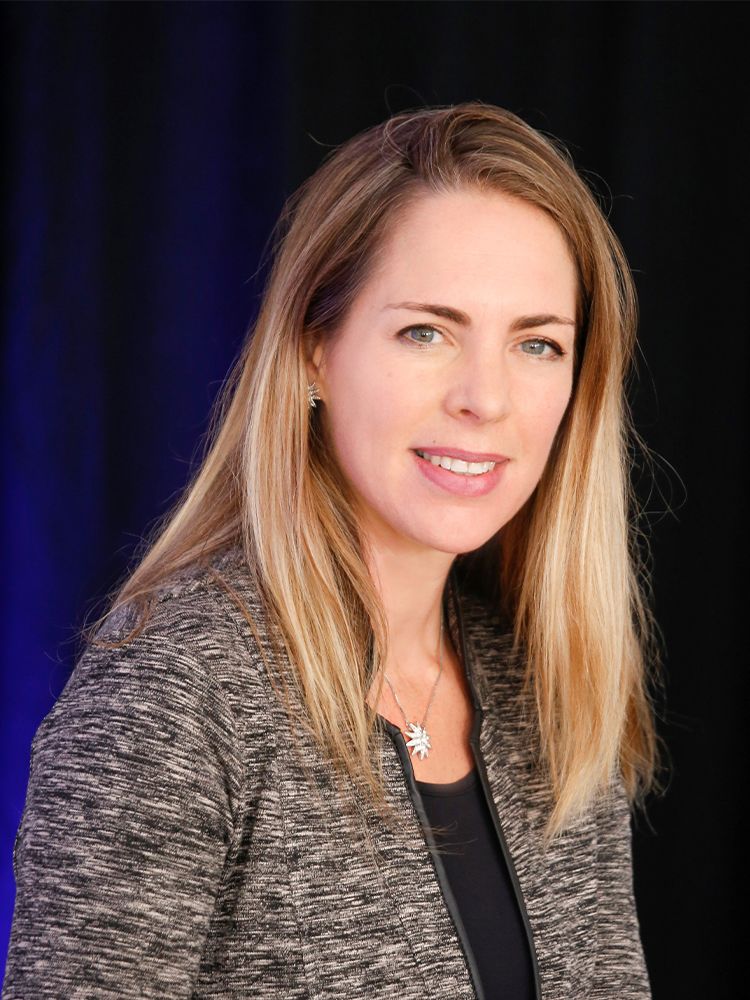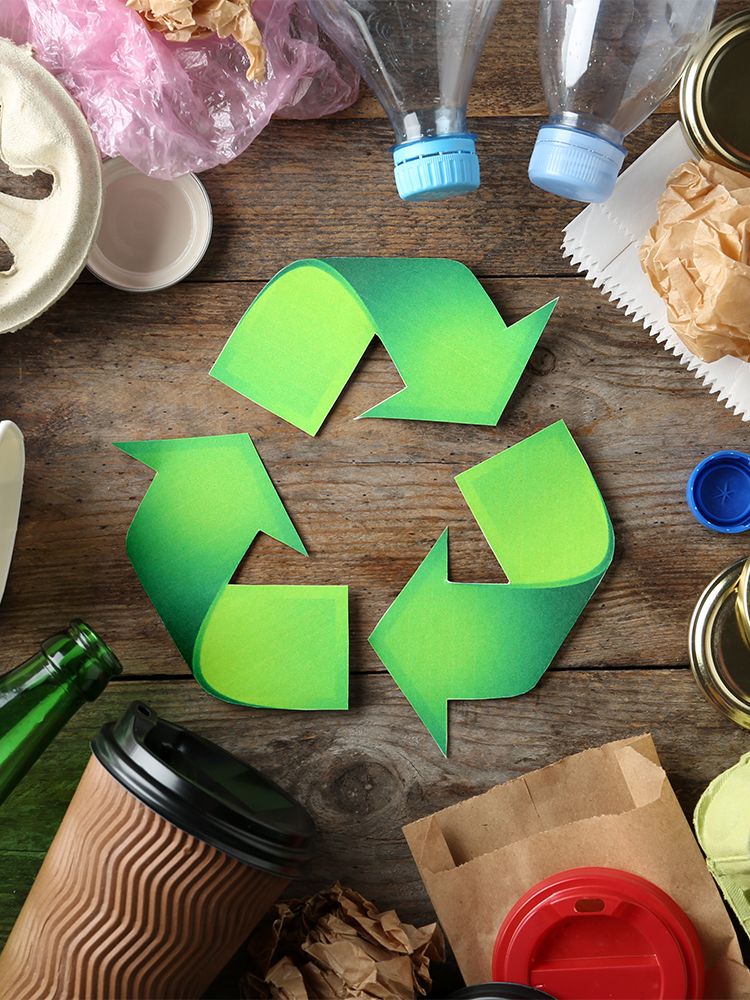 Work hard to work together: how the transition to a circular economy needs active collaboration
by Laura Joffre Reporter
Organisations need to collaborate with each other in order to build a circular economy, but they must be ready to put in the time and effort if they want to be successful.
This was the message from Siep Wijsenbeek, director of FIN, the trade association of Dutch charitable funds and corporate foundations, speaking on the first day of the C Summit. 
The circular economy is a new way of living, consuming and producing that remains within the boundaries of the earth's capacity, and which involves reducing, reusing and recycling materials. "In a way, we are borrowing from future generations, so if we want our children to have access to all these resources we need to change the way we work," said Birgitta Kramer, program manager circular economy at the Goldschmeding Foundation, also speaking at the conference.
Working together is crucial to succeed in the transition towards a sustainable model, but how to achieve efficient collaboration between organisations – whether they are companies, philanthropic foundations, or public bodies – is not easy.
"You need energy, but directed energy," said Wijsenbeek. Giving the example of Chantal Inen (also featured at the conference), founder and CEO of The Punchy Pack, a network which partners social entrepreneurs with foundations and investors to help them drive social and environmental change, Wijsenbeek said energy must be organised and directed to be successful.
You don't necessarily have to have a shared interest, if you have a shared ambition, that works
The other necessary element to building fruitful collaboration is to identify all the different stakeholders and their interests. "You shouldn't underestimate the time and effort you need to make a good inventory about everybody's stake and everybody's agenda," Wijsenbeek said. "Very often, people go and want to change something without listening to other stakeholders, and that doesn't work. You may move very fast on your own, but you go much further in a group," he added.
The interests and conflicts at stake in the transition to the circular economy are huge. Making sure they are all directed towards the same goal will make the difference between success and failure. Kramer said: "You don't necessarily have to have a shared interest – because people and organisations can come in a collaboration from different angles – but if you have a shared ambition, that works."
The transition to a circular economy cannot be achieved without the support of the government, said Wijsenbeek. "You have to liaise with them, and create this relationship, otherwise you'll be nowhere," he added.
But the government is difficult to move and rarely thinks of philanthropic foundations as a potential actor to solve a wicked problem. "When the Dutch government drafted their strategy on circular economy, philanthropy wasn't mentioned in the report. It wasn't there at all," said Wijsenbeek. "So we set up a meeting with the state secretary and we had all these large foundations at the table, and that really put an anchor in the relationship between us and the government." 
But that was only the first step. Dealing with the machinery of government – several ministries, ever-changing staff and political motives – doesn't make the task easy. "If politics is that 'circular economy is not important', the government will do nothing because it won't be a priority. So if you want to move the government in a certain direction, to get them to work with you, you need to invest a lot of time to get to know the right people and get the political pressure."
Government lobbying is another area where foundations are good at working together: if a foundation lobbies on climate action for example, others can "piggy back on their efforts" said Wijsenbeek – by definition, philanthropic foundations are good at sharing, he added.
Read the original article on Pioneers Post
Danone: how a clear corporate-wide mission bears fruit for its social impact
by Julie Pybus Global Editor
Danone is a €25bn multi-national, operating across 120 markets with four core businesses, 100,000 employees, a philanthropic arm and a venture capital fund. Yet the entire operation is united around its very clear core mission, "to bring health through food to as many people as possible".
Valérie Mazon, business development director of Danone Communities, Danone's venture capital fund, explained how this common purpose ran through Danone at a presentation at the C Summit, hosted online by EVPA and Dafne. 
She said: "Business for good is core to Danone's DNA."The power of a collective corporate impact strategy
EVPA also announced the publication of a new guide to help corporations and their related social investors – such as foundations, impact funds and accelerators – to work more closely together. A "collective corporate impact strategy", it says, will help corporations and corporate social investors to broaden their impact on society, scale the impact of the organisations that they support and deepen their impact on particular communities.
The presentation demonstrated how Danone was a good example of a business with a collective corporate impact strategy. 
Mazon said it was very important to know the history of Danone and its journey to understand how the company operated today.
She pointed out that in 1972, Danone's CEO at the time, Antoine Riboud, gave a "visionary speech". Influenced by the ideals of the French social protest movement of May 1968, Riboud called for businesses to take responsibility for all of their stakeholders. This speech marked the birth of Danone's dual commitment of business success with social progress which had been fundamental to its approach ever since.
In 2005, Antoine's son, Franck Riboud, who was then running the company, met microfinance pioneer and Nobel prize-winner Professor Muhammad Yunus. The result of that meeting was the birth of Grameen Danone Foods, a social business which sells yogurts fortified with added vitamins and minerals in Bangladesh at an affordable price to families with children at risk of malnutrition. What's more, the milk for the yogurts is sourced from local famers who are offered training to better care for their cows, and local women are helped to set up their own businesses by selling the products door to door.
The meeting also led to the establishment of Danone Communities, a venture capital fund to support social entrepreneurs, focused on Danone's two areas of expertise – access to safe drinking water and providing nutritious food. Through Danone's Impact3 initiative, Danone's employees have the opportunity to share their skills with the projects that Danone Communities supports.
In 2009, following the financial crisis of 2008, the Danone Ecosystem Fund was created with a €100m investment from Danone. Franck Riboud, now the honorary chair of Danone, says: "It is in a company's best interests to take good care of its economic and social environment, meaning its suppliers, its employees, its customers or the places where it operates. That is what I call its ecosystem." Grants are given to projects which work in key areas in Danone's value chain. 
Today, more than 45% of Danone's global operations is through businesses that have B-Corp certification, and in 2020 it became the first listed company to become an "entreprise a mission", the new French model to recognise companies with social and environmental objectives, introduced in 2019.
Lonneke Roza, community investment manager international of NN Group and chair of the  C Summit discussion, said: "There is a very strong common purpose in the DNA of Danone. Every corporate social investor can take their own perspective on it."
Mazon agreed that to be successful in having a collective impact across a company like Danone it was key to have a clear purpose. She added that there needed to be someone on the board who was "really driving it". 
Danone had been fortunate, she said, that "our CEOs have been really convinced that this is the right thing to do".
Read the original article on Pioneers Post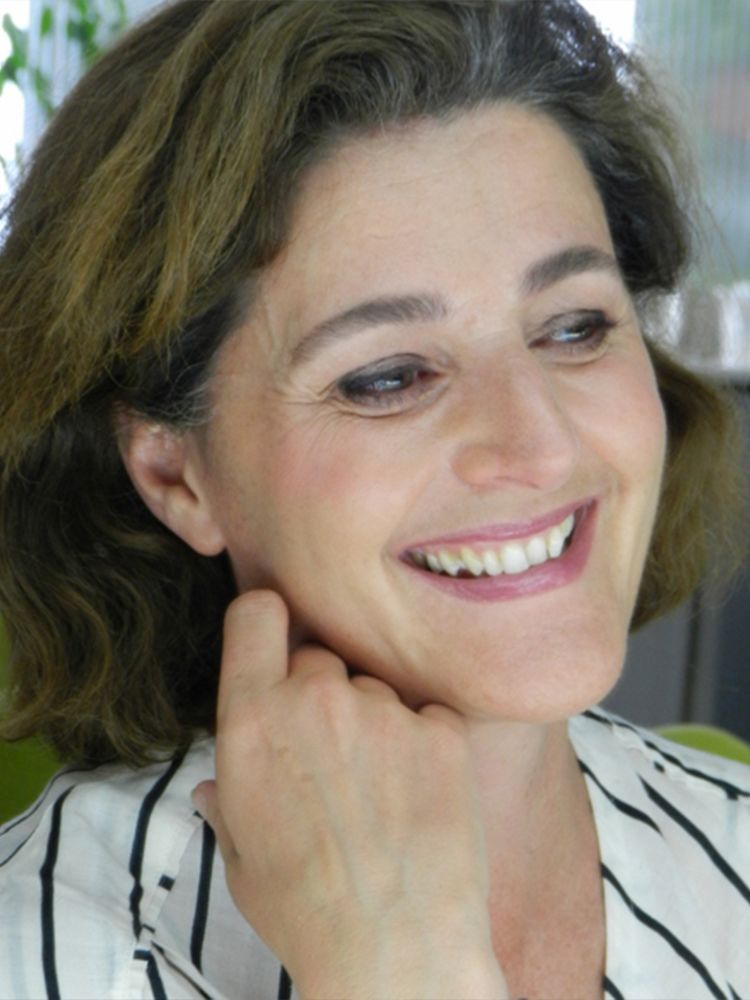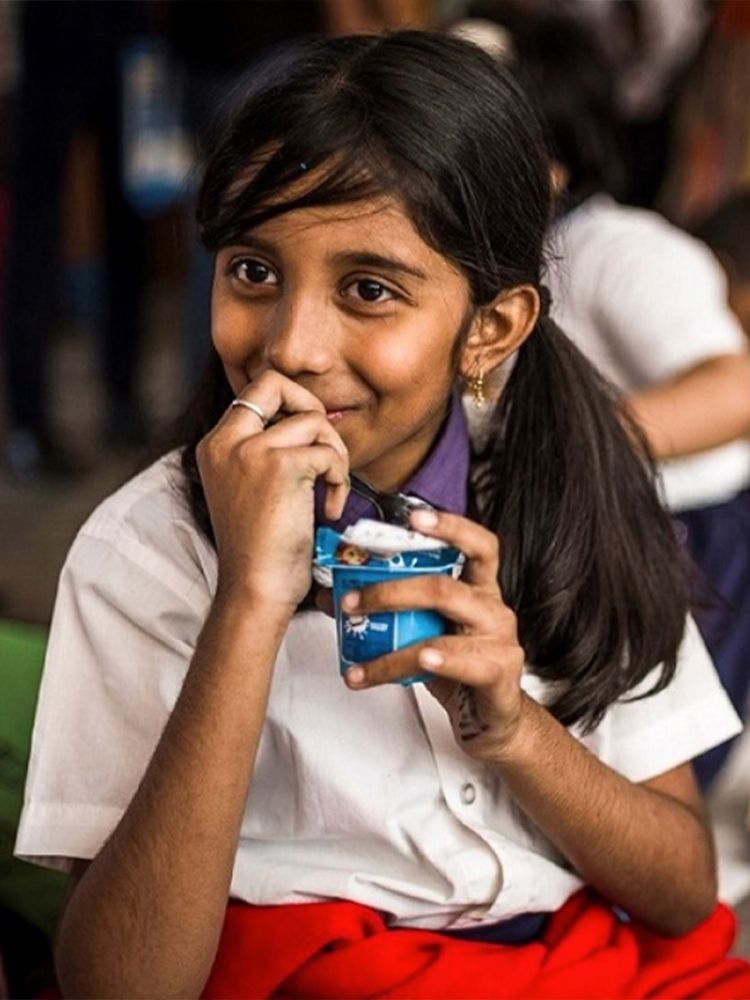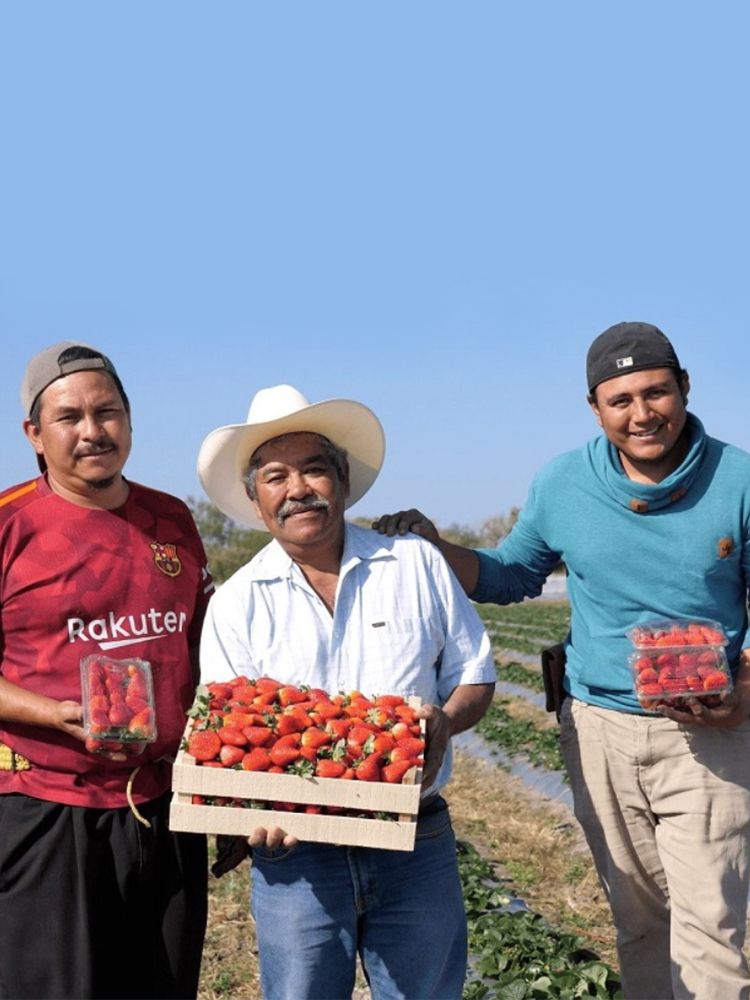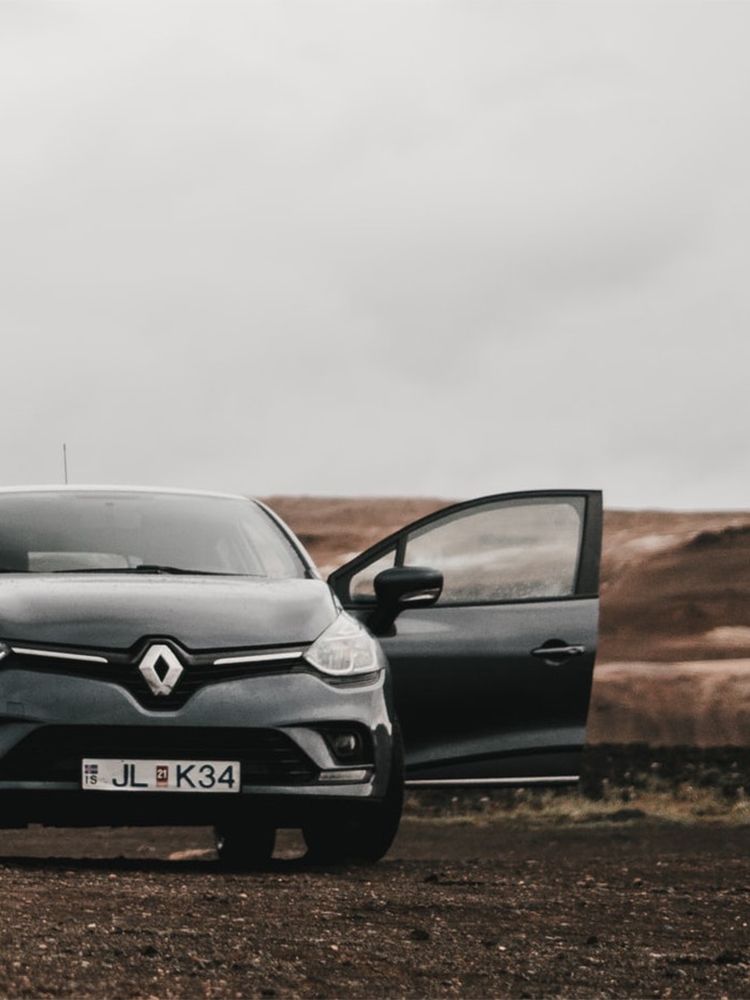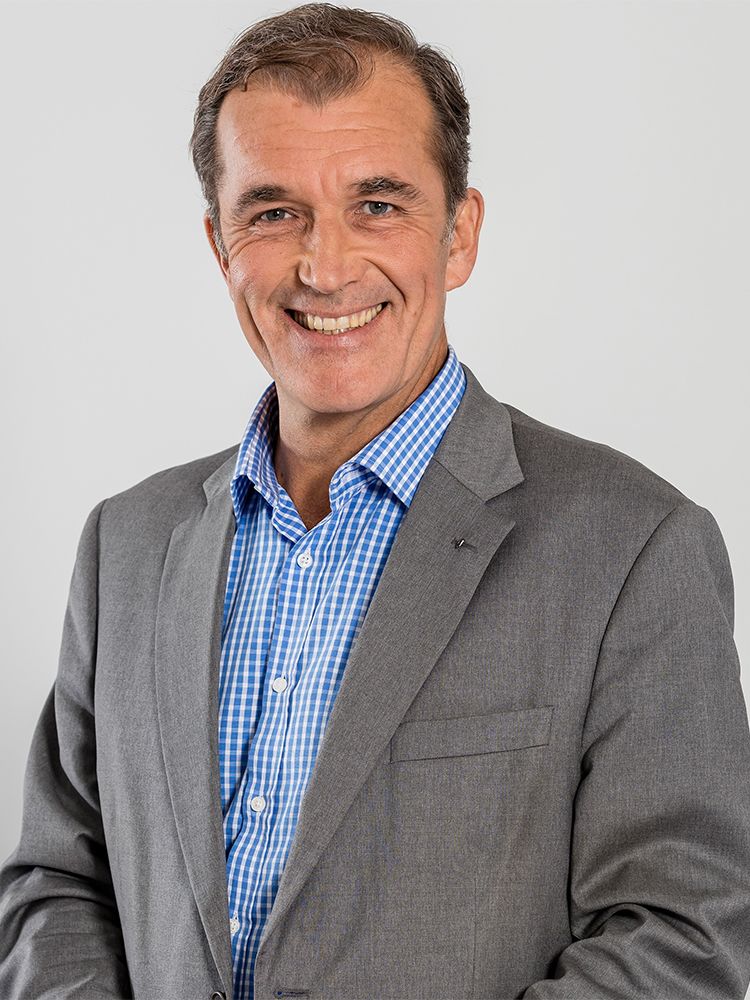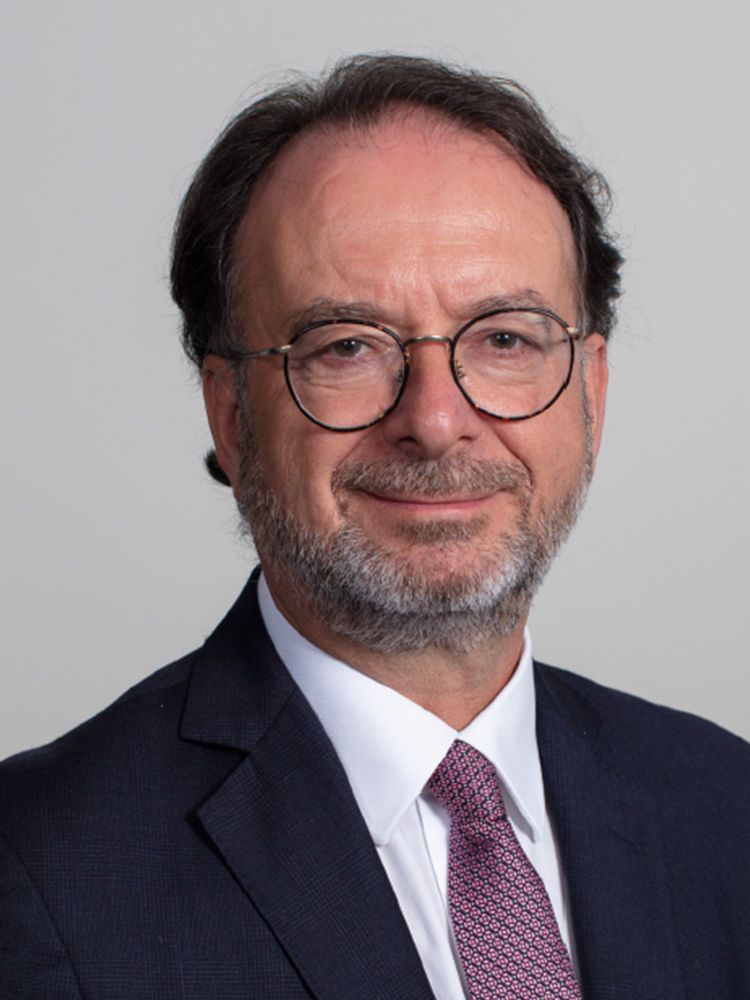 How Renault's reorganisation could put social impact in the driving seat
by Anna Patton Managing Editor
The reorganisation of French carmaker Renault is an "amazing" opportunity to accelerate the firm's social impact, said the director of its Social Business Mobilize programme.
Speaking to attendees at the C Summit, the annual gathering for corporate social investors, François Rouvier described how the company's new CEO, Luca de Meo, had decided this year to reorganise internally into four business units: Renault, Dacia, Alpine and New Mobility. The latter, which includes its Mobilize programme, "could be a social brand", said Rouvier, who said it was "amazing" to see what had begun as a relatively small corporate responsibility initiative potentially becoming a "structural brand" for the Renault group.
Though it was unclear whether the Covid-19 crisis had directly influenced de Meo's decision, Rouvier said that the pandemic had "accelerated" the firm's social impact efforts. Many employees whose working hours were reduced during the peak of the crisis had spent their free time helping to address the effects of Covid; for example, engineers had worked to develop respiratory devices. 
In every kind of business relationship, you can ask yourself: which social impact can I have?
Renault's Mobilize programme was launched in 2012, and claims to be the first ever social entrepreneurship initiative from a car manufacturer.
The idea, said Rouvier (pictured), was that 'social' and 'business' were not incompatible "like vinegar and oil", but could be merged "into something new". 
The programme now covers three areas: partnerships with academia, including with HEC Paris, a business school with a strong focus on social business; an impact investment fund that backs innovative projects with a significant benefits for mobility; and development of other business projects – "as many as possible" – with a social impact.
Positive outcomes for people or planet could be found in every aspect of business, Rouvier said. "In every kind of business relationship, you can ask yourself: which social impact can I have? Which social 'bonus' can I give to the most vulnerable people I have as customers or producers?" 
Not like 2008
Renault's case was presented as an example of how this year's crisis could spark more awareness of social issues among businesspeople. 
Rouvier said employee engagement was "probably the most efficient way" to drive corporate change, because "there are plenty of ideas, plenty of people in companies who want to engage, and who know exactly what to do". Many of those involved in Covid solidarity efforts wanted to continue in some way, he said.
But some of those attending today's session expressed concerns that even the major upsets of 2020 may not be enough to drive long-lasting change. 
C-suite executives might want to do more, but not necessarily know how. Some may feel it's better to delay making changes until the crisis passes – but once it's over, see little urgency to address major social problems. More education may be needed: consumers talk a lot about changing their buying habits, yet many unsustainable brands remain popular. 
And Vincent Faber, executive director of the Trafigura Foundation, reminded participants that many of the "big intentions" to do things differently after the 2008 financial crisis had fallen short.
"In the end, nothing really changed. So, let's not do it again that way – let's be serious about the change."
In the end nothing really changed after 2008. Let's not do it again that way – let's be serious about the change
Leslie Johnston, CEO of the Laudes Foundation, said philanthropic organisations could play an important role in challenging those who were still thinking too short-term.
"We can take risks, we can stick our necks out, we can inspire business to change… but we can also nudge," she said. The foundation's Fashion for Good initiative, for example, was matchmaking brands with innovators and had sparked "a flurry of creativity and ingenuity" to help make the fashion industry more sustainable. Those involved had also found ways to repurpose some of the tonnes of unwanted stock that could not be sold due to Covid. 
This nudging and influencing role was particularly needed to take on the climate crisis – "the biggest challenge of our century" – because business as usual would not be enough to make the change required, Johnston said.
"I don't even like the words 'build back better', because we don't want to go back, we want to go forward," she said.
Read the original article on Pioneers Post
Decarbonizing the freight sector:
a case for cross-sector collaboration to overcome the challenge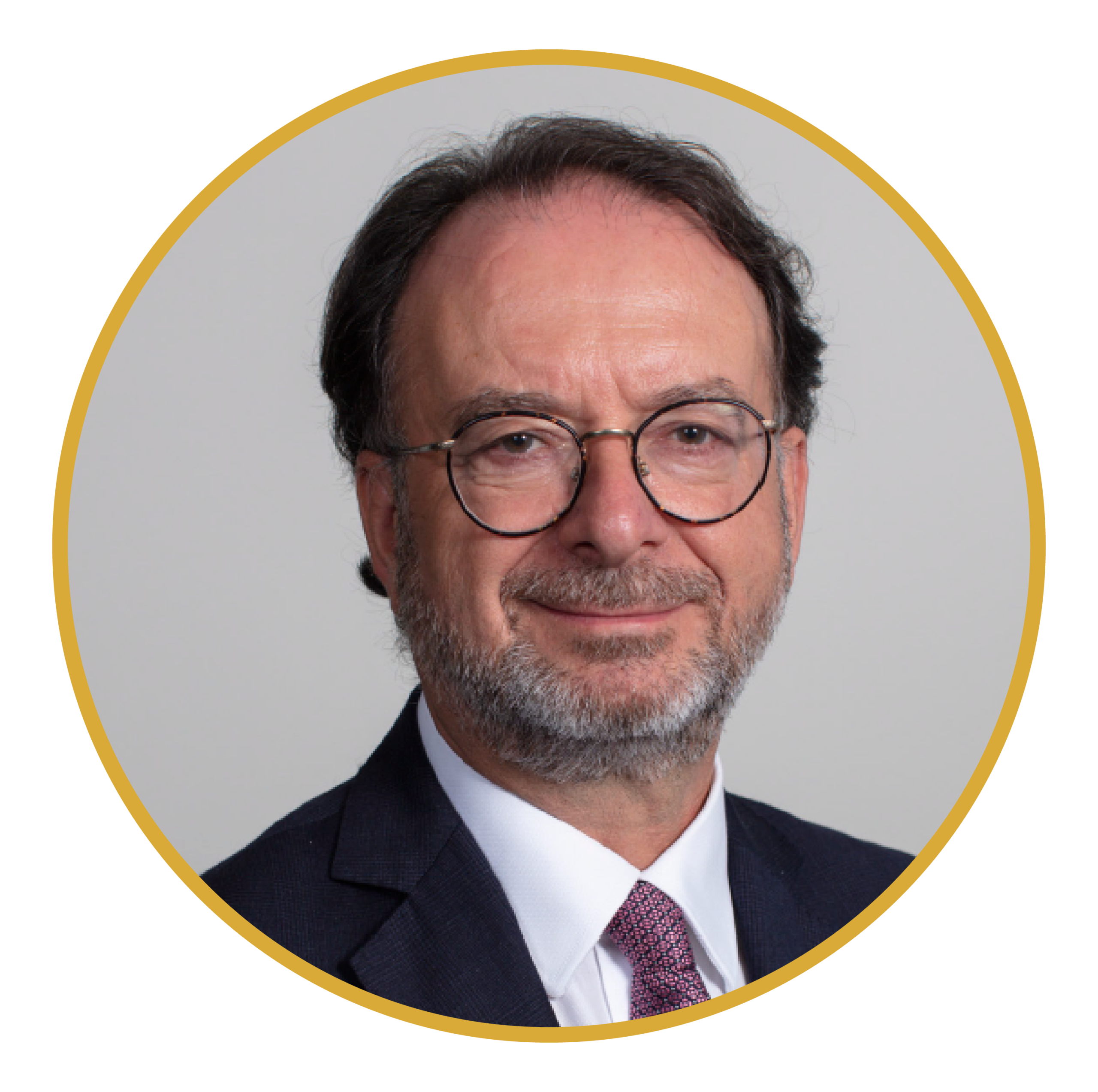 by Vincent Faber, Executive Director of the Trafigura Foundation
When facing complex challenges such as climate change, cross-sector collaboration is fundamental: only by combining a different pool of resources and expertise there will be a chance to advance positive change and tackle the multiple trans-sector effects of the issue.

A case study on the collaboration between the Trafigura Foundation (a philanthropic institution), Smart Freight Centre (a global non-profit organisation dedicated to sustainable freight) and Trafigura (a company leader in commodity trading and logistics and founder of the Trafigura Foundation), shows the mutual benefits that emerged from cross-sector collaboration while addressing the problem of reducing emissions from freight. It also highlights the potential of corporate foundations in mediating the dialogue between the corporate world and the social sector.
The challenge
The world of transports faces a contradictory dilemma: on one hand, global freight volume is expected to triple by 2050, with shipping responsible for over 80% of global trade. On the other hand, the pressing problem of global warming incites to find a solution to reduce greenhouse gas emissions and limit the environmental impact of freight. 
But how to conciliate the exponential growth of mobility with the urgency of climate action? Decreasing freight traffic is simply not an option as it is the bedrock of economic development and social wellbeing; hence, it is necessary to find a sustainable way to maintain the pace of economic and transport growth. The answer to this problem is not a simple one: massive decarbonisation of the transport sector. 
How do we get there? 
The partnership with Smart Freight Centre
Since 2019, the Trafigura Foundation has been working with Smart Freight Centre (SFC) to address the issue. A global non-profit organisation whose mission is to develop an efficient and zero-emissions logistics, SFC engages with the private, public and non-profit sector to trigger a transformational shift toward decarbonising freight.  
Concretely, SFC helps multinationals monitor, report and eventually reduce their CO2 emissions. The NGO understood that one of the first barriers that prevent businesses from reducing their freights' emissions is the lack of harmonised guidelines for measuring and comparing emissions impact in supply chains. Hence, SFC developed the Global Logistics Emissions Council (GLEC) Framework, the first globally recognised and standardised method for calculating and reporting emissions across different modes of transports (road, railway, marine and air transportation).
Carbon disclosure, built on reliable data and a consistent calculation methodology, is critical for both governments and companies to develop policies and roadmaps to reduce emissions and track progress.  Therefore it is necessary for the GLEC Framework to be widely accepted and adopted by companies, governments and investors to ensure that these critical players will speak the same language while working together to drive climate action.
Cross-sector collaboration: a win-win situation
The Trafigura Foundation decided to back SFC innovative system with the aim of helping the NGO enlarge the basis of multinational companies adopting the GLEC Framework and develop additional guidelines, including the creation of a company-specific emissions reduction roadmap. 
More recently, Trafigura Foundation extended its partnership to support SFC in developing an ISO-recognised international standard based on the GLEC Framework that will provide a unique methodology for the wider transport sector. This is an essential step as it will give a solid market position to SFC, build the credibility of its methodology and expand the number of multinational companies adopting it.  
The Foundation's support will also help the NGO become an internationally recognised certifying body able to provide services for industry actors, an important operation that will help SFC diversify its sources of income and increase its long-term sustainability. 
As soon as the Foundation started its partnership with SFC, experts from Trafigura were called to contribute to the discussion around SFC's  vision of an efficient and zero-emissions global freight.
The participation of Trafigura has been beneficial for all the actors involved. The company adopted the GLEC Framework as part of its wider strategy to decarbonise shipping, hereby advancing towards sustainability and efficiency. Trafigura also helped fine-tune the GLEC Framework by providing guidance, access to maritime networks and technical data, and support for the development of a specific methodology for bulk shipping. After this first contact around the GLEC Framework, the collaboration between Trafigura and SFC continues around other initiatives, such as the development of the Sea Cargo Charter, a global framework that allows for the integration of climate considerations into chartering decisions to favour climate-aligned maritime transport. 
The role of corporate foundations
For the Trafigura Foundation, the partnership with SFC and the consequent collaboration with Trafigura has been an eloquent example of what industry-aligned philanthropy looks like.Through this partnership, the Foundation was able to achieve its mission in facilitating a mutually beneficial exchange between industry actors, philanthropy and the NGO sector. 
Corporate social investors such as corporate foundations can facilitate cross-sector dialogue because they have privileged access to two worlds. This case study shows how, on one hand, the Trafigura Foundation can tap into the industry expertise and networks of Trafigura to provide additional non-financial, yet equally important, resources to its partner organisations. On the other hand, in its recognised role of a corporate philanthropic institution, the Foundation can suggest better and more sustainable practices for the corporate agenda by introducing innovative solutions created by the NGOs it supports. 
This ongoing three-tiered partnership is just one example of the multiple unexplored opportunities of cross-sector cooperation that are essential to concretise a sustainable development. Many more are needed, and corporate philanthropy can play a vital role in promoting the transfer of skills and resources to face complex challenges. On the ascent: Collective Corporate Impact Strategies, the new trend for big business and social investment?
Is it no longer enough for companies to set up foundations or corporate responsibility departments? Many not only have both but are also now creating more specialised social impact funds or accelerator programmes. Why is this and what does it signal? At the 2020 C Summit – the go-to annual event for corporate social investors – EVPA's Karoline Heitmann set out new research exploring these innovative, more holistic impact approaches for corporate social investors.
by Tim West Founding Editor
One dimensional approaches are no longer enough if corporates and their foundations are to create a real and lasting impact for their communities, new research suggests.
In the opening session of the C Summit – the leading European event focused on corporate philanthropy and social investing, delivered by EVPA and Dafne – evidence of a new trend to set up 'multiple impact vehicles' among corporate social investors.
Participants were invited to consider why leading global businesses had recently launched new impact initiatives alongside programmes that already existed. Examples included Repsol Foundation, which recently launched a new impact fund; Ikea, which had set up Ikea Social Entrepreneurship alongside Ikea Foundation; and Danone, which had launched a water access fund next to Danone Ecosystem and Danone Communities. Why would a company do this – and were their motives and objectives always the same? 
Karoline Heitmann, EVPA's corporate initiative manager, said a series of in-depth interviews with companies and corporate social investors (CSIs) had revealed several practical opportunities: by setting up a foundation next to an impact fund, for example, they were able to tap into different financial instruments including grants, debt and equity, which could help in different ways to deliver positive impact. It was also an opportunity for some to support a new kind of social purpose organisation, like social entrepreneurs with a revenue generating business model. A third reason was to pursue new strategies for 'alignment' of their business and social goals. 
Besides these practical motives, there was, however, also a new underlying strategic motive. "Organisations are starting to find ways to work together towards a common impact vision." said Heitmann. "They are starting to think, 'What is the unique opportunity and value that each one of us can contribute towards the vision, and how can we use and leverage our unique strength to design more holistic impact approaches?'"
They are starting to think, 'What is the unique opportunity and how can we design more holistic approaches?'
Heitmann explained that, to achieve their long-term vision, non-profit and for-profit organisations, as well as commercial or scaling capital and grants, have to work together. In their search for "a common impact vision", many were pursuing what Heitmann described as a "collective corporate impact strategy", focusing on one of three approaches: scope, scale and depth.
Scope
In some cases, the company and the CSIs wanted to broaden their impact on society by taking on a range of different challenges and opportunities related to their vision, where they could really make a difference for society. This meant setting up different vehicles that could each focus on a new challenge or group of beneficiaries.
Danone and its impact funds, for example, all support the vision that business can be a force for good. The company's pursuit of this vision was evident through its award of the B Corp certification. Danone Ecosystem, however, focused more on the perspective of vulnerable people around Danone's communities and their relationship to the company's value chain. Meanwhile, Danone Communities angled its activity around supporting social businesses in low income countries.
Comparing this strategy to rock climbing, Heitmann said different climbers shared the goal of reaching the summit but took different routes. "While all work towards the same vision, they all pursue slightly different approaches, which gives them the opportunity to broaden their impact," she said.
"This isn't only important to advance societal progress but it can also be of value to the company as it can give them inspiration and input on new, inclusive and sustainable business practices in those various areas... The company that has multiple social investors addressing different challenges also sends a strong message that the company is truly committed to their vision and that each social cause is a priority for them."
Scale
Different corporate social investors and companies could also complement each other to scale a particular social solution.
"Scaling solutions requires different actors along the continuum of capital to work together," said Heitmann. "Through grants, foundations are ideally positioned to provide patient capital in the early stages; as the innovations grow and enter the commercial stage, other impact structures like impact funds might be better positioned to provide them with continued funding.
"Once a proof of concept exists, then companies have the unique opportunity to go the last mile and help these organisations and solutions scale... As in a relay race, the CSIs and their company work at different stages, to offer tailored financial and non-financial support, throughout the different development stages of the investee."
Heitmann quoted the example of Rabobank, the Rabo Foundation and the Rabo Rural Fund, which worked collectively towards supporting farmer co-operatives – but at different stages of maturity. The Rabo Foundation supports early-stage farmer cooperatives in developing countries through low interest credit. Once these co-operatives become too mature for the Foundation, the Rabo Rural Fund can provide them with the next step in financing during their pre-commercial phase, before they become eligible for 'normal' financial loans from local partner banks such as Rabobank or other local commercial lenders.
"The strength of the strategy lies in building enabling environments for social innovations or social purpose organisations to grow and scale," said Heitmann. "Multiple corporate social investors and the company can do so by offering different financial instruments at different development stages. At the same time, the strategy is also valuable to companies – by having social investors help develop innovations and solutions up to proof of concept, the company might more easily be able to recognise the business relevance of such impact driven solutions."
Depth
The goal of the 'depth' strategy was to work together to deepen the impact on a particular community.
Here, organisations recognise that working alone may just have "scratched the surface" of the impact possible but working together helped corporates and their foundations to dive deeper and address different challenges that communities face. "By developing complementary solutions for the final beneficiaries, such as providing access to capacity, access to capital and access to technologies, it can help them to provide more holistic support to these communities," Heitmann said.
For example, the ING Bank, the ING Foundation and the Debt Assistance Route all worked towards fostering financial support in the Netherlands. While the ING Bank could support its clients and send "early warning signals" to people at risk, the ING Foundation could fund impact-driven solutions and social purpose organisations. Meanwhile, the National Debt Assistance Route had been set up as a cross-sector alliance between ING, other Dutch banks, municipalities and other key stakeholders to offer an additional, sector-wide support for people with problematic debt to manoeuvre out of the situation.
"Working together allows all these organisations to provide more holistic support to people facing financial difficulties in the Netherlands. And it does seem that providing complementary solutions to the same communities allows these organisations to pave the way for more systemic change, as all vehicles here work towards accelerating the development of a particular geographical area," said Heitmann. "This strategy can also be interesting for a company, as it can provide market insights that could also help to build pre-commercial markets, albeit in the long term."
Huge potential
Concluding the presentation, Heitmann argued that multiple corporate social investors and their related companies could work together to broaden the impact they could make on society, to scale the impact of a solution, or to drive deeper impact of particular communities.
"While these strategies are still a novelty, they have huge potential to allow corporate social investors and companies to move towards more holistic impact approaches that really foster the collaboration between different types of actors, different types of capital and different impact strategies," she said. "And it allows them to build on and really leverage each other's strength towards more impact."
Read the original article on Pioneers Post
---
Top tips to convince corporate leaders to set up a social impact fund
Companies often have a sense that they could make a greater positive impact on society and the planet by enabling different parts of their organisation to collaborate around a common vision. But they don't always know how to deliver this kind of collaborative approach in practice.
Setting up a corporate social investment fund can offer an effective solution. Technically, new social investment vehicles allows equity and debt finance to complement grant funding already provided by a corporate foundation.
Strategically – as Sophie Faujour, EVPA's corporate initiative lead, explains – they are a hybrid vehicle combining Impact and Business, building bridges between the two; a learning innovation Lab for business.
Therefore not only they can be a 'tremendous accelerator' for greater societal impact but also contribute to purpose-led business transformation. 
Watch Sophie's four top tips for convincing corporate leaders to set up a social impact fund. 
When philanthropy is not enough: how corporate social investment can allow companies to have a bigger impact
by Laura Joffre Reporter
Setting up a new corporate social investor is a way of bridging the gap between foundations and the commercial side of a company. Positioned between impact-only foundations and finance-only investment, such funds – which combining impact with profit – can make a bigger difference than philanthropy alone, according to two leaders in corporate philanthropy speaking at the C Summit today (Thursday).
Åsa Skogström Feldt, manager at IKEA Social Entrepreneurship, and Margot Cooijmans, director of the Philips Foundation, spoke about the limitations philanthropic foundations are facing when supporting social enterprises, and how creating a hybrid investment vehicle is needed for companies who want to combine impact and profit for the greater good.
Skogström Feldt has had leadership assignments both in the philanthropic and corporate sector. The IKEA Foundation works with philanthropy and IKEA Supply started partnering with social businesses in 2012. Dutch legislation – IKEA is incorporated in the Netherlands – was preventing it from taking certain initiatives and being further involved with for-profit social businesses. So to fill a gap of tools IKEA launched a hybrid model: a corporate social investment fund positioned at the intersection of philanthropy and business.
"There was a need to grow the social entrepreneurship movement," said Skogström Feldt. "We wanted to create accelerators that were more philanthropic, to scale and bridge what was going on in the foundation while working with impact investment."
The Philips foundation does not have a social investment fund yet but is considering launching one for the same purpose. Cooijmans explained that with the foundation, Philips was missing a way of being more involved with social businesses, where the company would be able to deploy its technology in order to grow the scale of the enterprise and benefit from both impact and profit.
"The foundation is not-for-profit so it is very difficult to work in the interest of the commercial company," said Cooijmans. "But we believe that creating initiatives that are financially sustainable are a better way to have an impact." To achieve systemic change in healthcare, a sector in which Philips is fast expanding, there had to be a vehicle between the foundation and the company, which would be independent but able to benefit from the philanthropic knowledge of the foundation together with the commercial company's strength in healthcare technology.
Coojmans pointed out, however, that the work of a corporate social investor would be different from that of a philanthropic foundation. "Having a company that is profitable (or even just breaking even) needs work and entrepreneurship – it's not just throwing money away," she said. "It is really collaborating, getting feedback and discussing what to do to improve the situation and overcoming obstacles. Funding, yes, but also deploying all talent and capability from both sides."
We believe that creating initiatives that are financially sustainable are a better way to have an impact
A hybrid investment vehicle – such as IKEA Social Entrepreneurship, which combines philanthropy and equity investment – could have a greater social impact compared with a purely philanthropic foundation, as corporate social investors, less constrained by legislation, have more options to invest, according to Skogström Feldt.
For now, said the speakers, there was scope for both philanthropy and social investment in the corporate sector. A new social enterprise would benefit from different types of investment at different stages of its development: seed funding would by definition be high-risk, and may benefit from philanthropic grants or loans, while at a later stage, corporate social funds might be more appropriate for equity investing.
But longer term, Coojmans predicted there would no longer be a need for foundations. "I think that in the future, corporate foundations can dissolve because it will all be in the core business – although that might be more of a wish."
Read the original article on Pioneers Post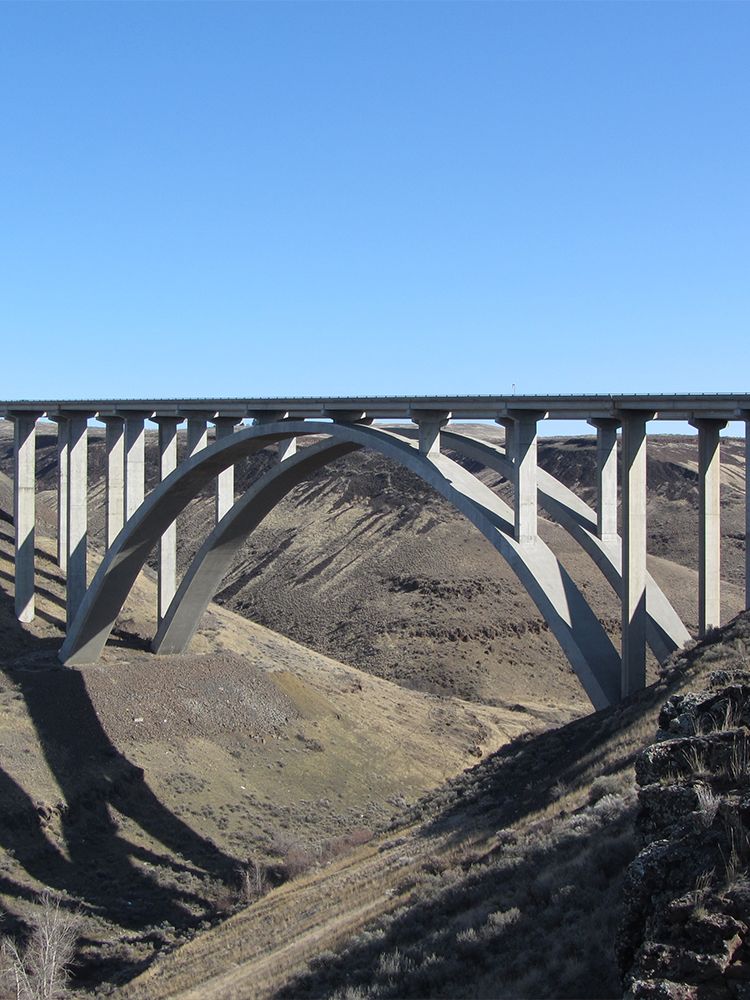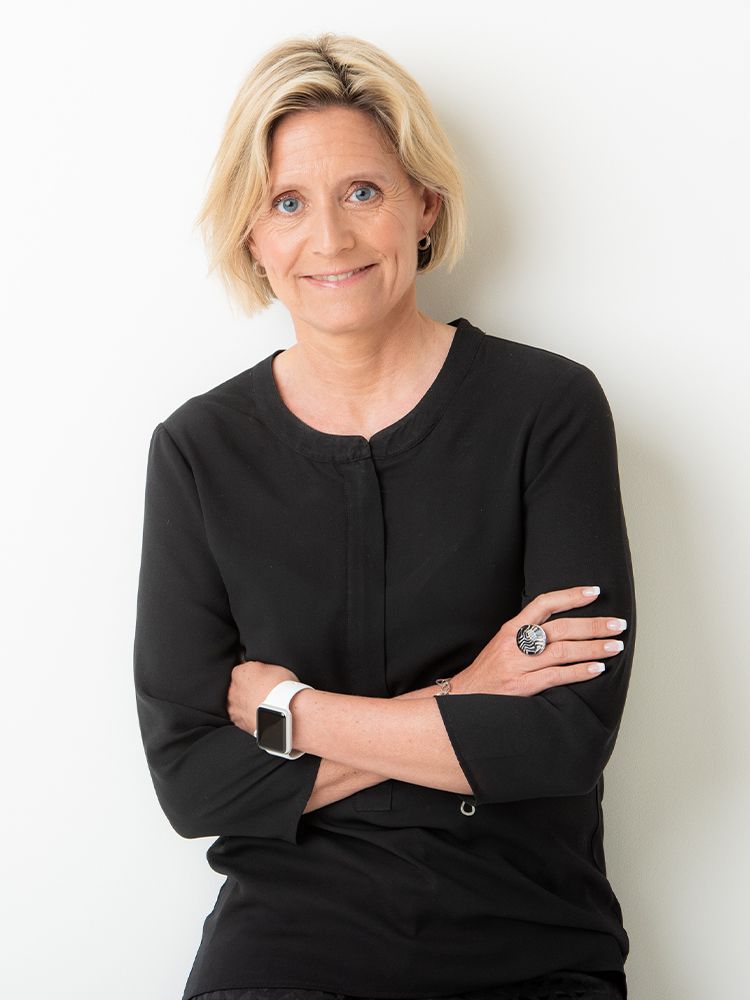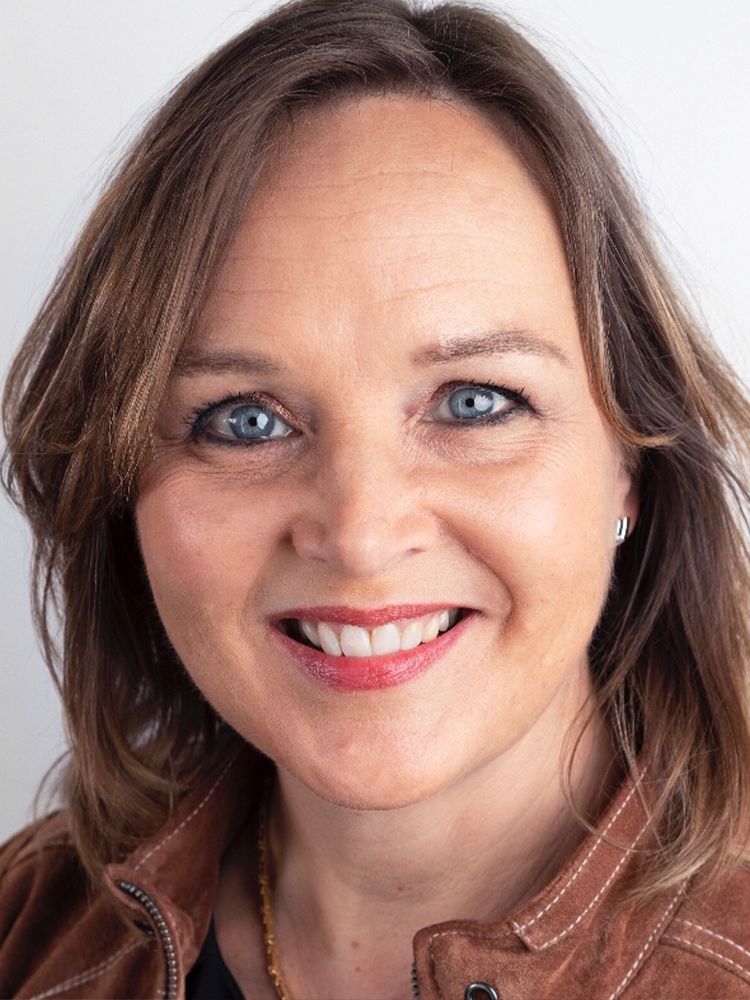 Out for shared impact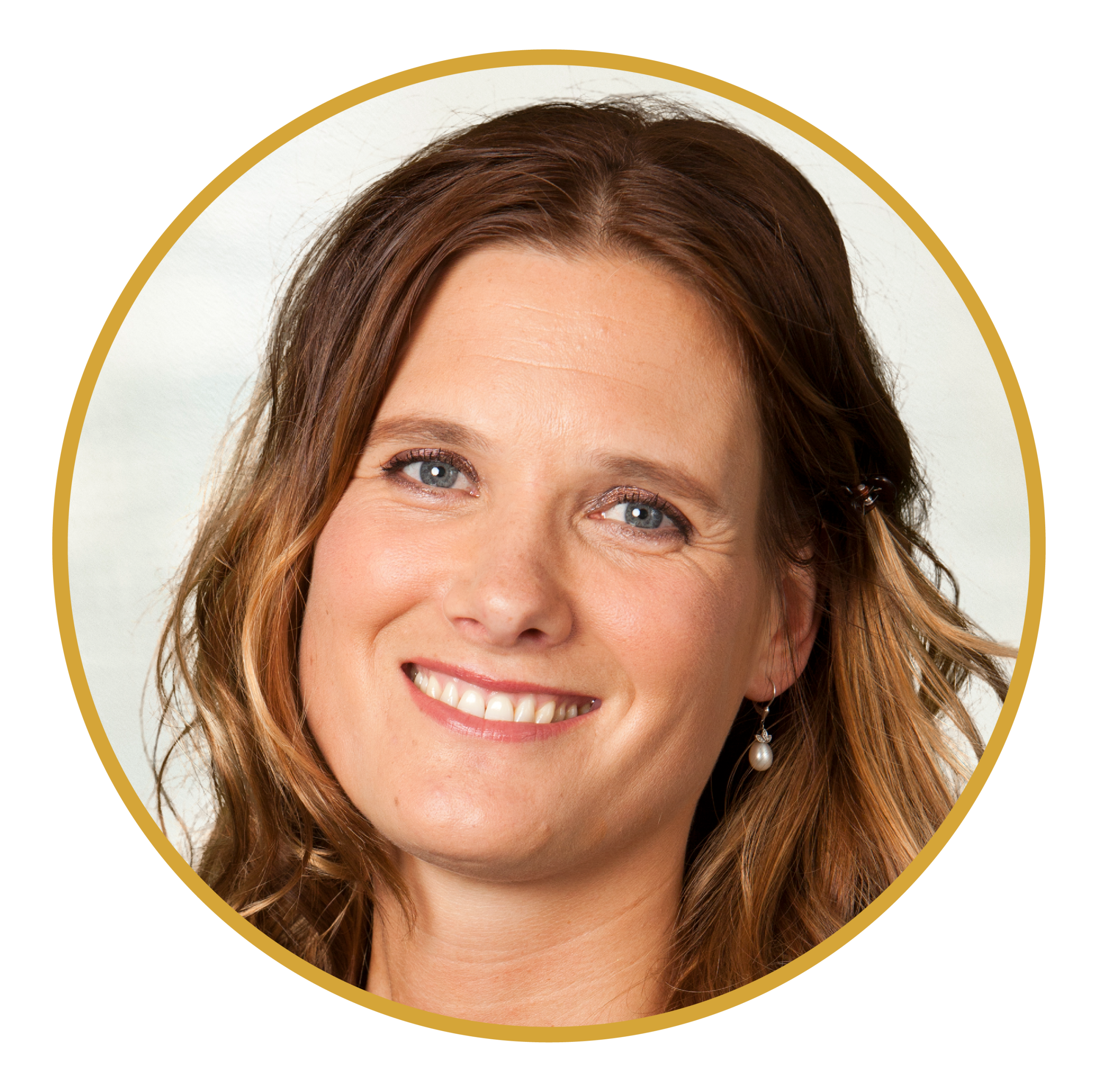 By Kirsten Ottens – founder of the ING Netherlands foundation
We all know by now that collaboration is necessary to tackle complex social issues. But what are the ingredients for a fruitful collaboration between a company, its social vehicles and its employees? The answer could be a national private-public, cross-sector collaboration. And a company with a purpose.
Share a purpose to achieve impact collectively
EVPA's latest research highlights how different social vehicles of the same company (i.e. a philanthropic foundation, an impact fund or social business activity) can have a collective impact strategy to make the world a better place.
For companies with multiple social vehicles, it is a lot easier to pursue the same social impact goal if the company has a clear purpose. Purpose driven companies have been on the rise for a while. They aim or claim to take on something that goes beyond products or services. Something societal. Something long-term.
Since 2014, the purpose of ING, a global bank with a strong European base, is empowering people to stay a step ahead in life and in business. This shared anchor pulls ING's social vehicles towards the same social challenges. And by now, we even have a common goal to prevent people from falling into debt and to support those who have.
The ING Netherlands foundation was founded in 2015 and invests in promising social entrepreneurs and organizations in the areas of financial health, digital inclusion and job opportunities for all. The investees are not only supported financially, but also get access to consultancy and networks.
Financial health is also the focus of ING's social business activities. The bank supports its customers to stay or become financially healthy, for example with budget and forecasting tools.
The collective impact of ING's social business activities and the foundation took a new turn when a national public-private collaboration was launched in the Netherlands: the Dutch Debt Assistance Route. A 100% match with ING's social agenda.
An infrastructure for impact
The Netherlands has around 1.4 million households with high-risk or problematic debts. And that is a pre-Covid figure. On average it takes people five years to come forward and seek help. By then the problem has grown from small to but insurmountable. And debt is not just a matter of financial health. It has a huge negative effect on mental health as well, and brings high social costs. 
The Dutch Debt Assistance Route aims to prevent people from falling into debt. To achieve this, local governments, businesses and social organisations join forces and commit their knowledge, solutions and budget to the same cause. The result is a national infrastructure that enables people to be referred to effective help rapidly. The start of the route is an online financial health test (Geldfit.nl). Based on the results people are then referred to appropriate online or offline support, by volunteers or professionals, depending on the severity of their financial situation and location.
Businesses, such as banks and telecoms, signal customers with emerging financial difficulties at a very early stage and refer them to the online financial health test. Foundations can play an important role by supporting the social organisations to which people with financial problems are referred to.
What makes the Dutch Debt Assistance Route unique is that it is not only a public-private collaboration, but also cross-sector. The government, businesses and social organisations have set up the infrastructure and are now focused on upscaling and impact measurement.
Different dishes for the same table
Since the launch of the Dutch Debt Assistance Route, ING's social business activities and corporate foundation are working together more than ever before. Their contribution is interconnected but not interchangeable. They take on different but complementary roles in a national collaboration for systemic change: the company from the perspective of its customers, and the foundation from the perspective of society at large. They bring diverse ingredients to the same table. The company, with its early signalling power, encourages customers to seek help when financial difficulties are still relatively small. The foundation, with its expertise in impact solutions, supports the best social organisations that can offer people the help they need.
And we see more opportunities for shared impact. We hope to engage ING's employees to become volunteer budget coaches on the Dutch Debt Assistance Route to further grow the support system. ING therefore now offers its employees a budget coach volunteer training. They can then use their knowledge in their inner circle, but also as volunteers for the Dutch Debt Assistance Route. The appetite for this training is already overwhelming. 
A purpose can be a perfect stepping stone for a company, its employees and all related social vehicles to join forces. And joining forces is a must if you want to make progress on complex, large-scale social issues.
---
Scale – A buzz word or simply "a must"?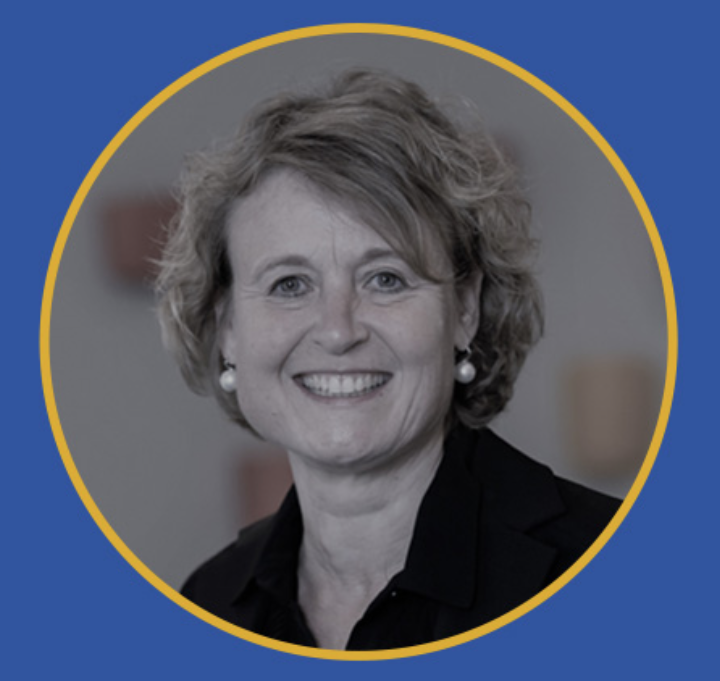 by Annette Jung, Philips Capital / Philips Foundation – Impact Finance
At various recent sessions and conferences relating to impact investment, I was struck by how many speakers and panelists referred to "scale": we only invest in scalable projects; scale is a key requirement for us; business models need to be scalable; we focus on scalable solutions and so on. I started to wonder: a) how should we define scale, and b) who would invest if a project was not scalable?
How to define "scale"?
At the Philips Foundation, we focus on primary healthcare solutions for underserved communities in low resource settings. For us, a key element for defining scalability is measuring the number of people who will receive an improved access to care due to the solution or service provided by the social entrepreneur we are engaging with. Thus, we assess business models and engage with social entrepreneurs to understand the underlying assumptions, key challenges, and main risk factors. This allows us to see what non-financial support we can provide, for example, bringing in required expertise via skilled volunteers to ensure the business plan's successful delivery.
The impact investment space, which is defined here as any financial contribution beyond a grant or donation, should – stating the obvious – relate to impact creation rather than scaling an organization as such or driving higher profits. Increasing beneficiaries' access to whatever product, solution, services a social entrepreneur is providing. But is it limited to access? What about better quality, lower price points, ease or simplicity of access?
How to measure and how to relate to impact?
Healthy Entrepreneurs, a social business active in Uganda and other developing countries, uses the transport costs saved by beneficiaries, who can now access care close to their home, to measure impact. For many families, distance, cost, and the quality of care are strong deterrents for seeking the care that they need.
Two years ago, they created a "Doctors at Distance" approach to providing a toll-free line from which health workers can call doctors from anywhere, at any time. By calling doctors directly, community health workers can receive advise they need so they can offer more thorough consultations to their communities and better track the treatment plan. The model proved itself immediately effective, resulting in a scale-up from 50 community health workers in the pilot phase to Healthy Entrepreneurs becoming one of the biggest employers in Uganda with 3.000 staff.
However, does scaling necessarily translate to a sustainable and economically feasible business model? If impact investors refer to scaling, this often refers to an increase in revenue in order to repay the loan or pay dividends. We have to be vigilant that, in the end, this remains the overarching goal. So, we need to determine what is driving investment decision – impact or the investor's appetite for risk.
This raises the question: should impact investors take more risk if the opportunity for impact is higher? And leads me to my other question, whether the expectation of scalability is simply a must. Who would engage and invest if there was not at least an opportunity for scale? I am not only referring to impact but also to the business reaching the size which makes the value proposition feasible and workable. Who would put energy and resources into an initiative that has no chance of becoming big? Perhaps "how big?" is a more pertinent question.
We have to be careful not to refer to the timing aspect when we are referring to scaling. The impact of the investments at a later stage, i.e. the scaling-up phase, is reflected. That investors want the concept to be proven and, possibly even, a previously successful rollout at a smaller scale would make more sense to me. In other words, in referring to timing instead of scale as their absolute requirement to invest and help social entrepreneurs and social purpose organisations overcome the so-called "valley of death."
Role of corporate foundations
This is where corporate foundations need to come in – to invest before and during the valley of death without emphasizing the scaling aspect and provide funding to tip the needle and scale. Yes, this is riskier, but the impact scaling opportunity is right here: this is investing for impact. Compared to investing late(r) in the curve where, in my view, you move towards investing with impact. Here is where we can make a difference.
There's one last question that I would like to share with you. If you invest early stage and consequently with high risk – which is typically done in the form of a donation or grant – should you also be allowed to ask for some repayment or success fee for the social entrepreneur's scaled business? Thus, recycling parts of your funds to re-invest and drive more impact? Or is this "not the done thing" for a corporate foundation?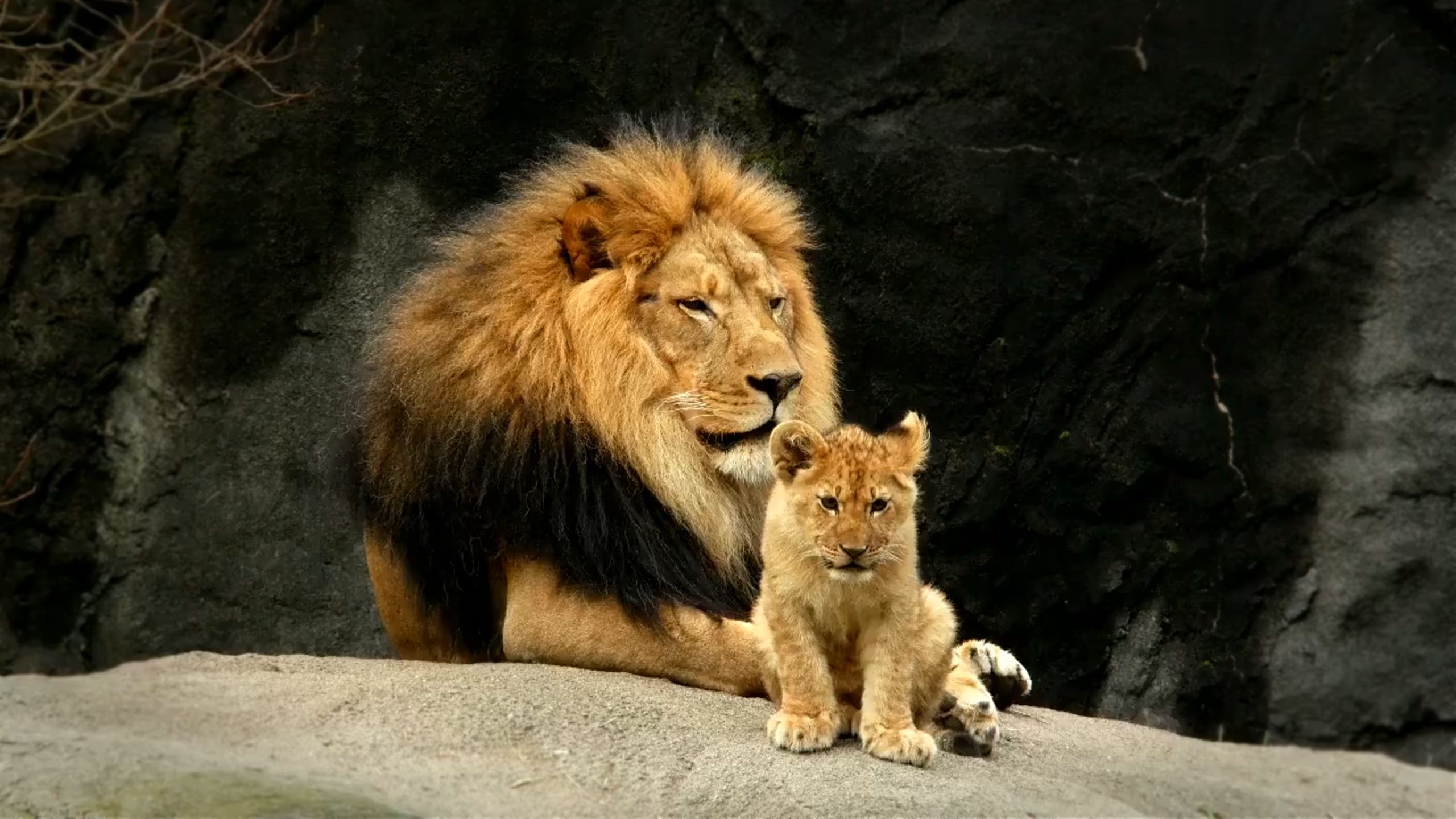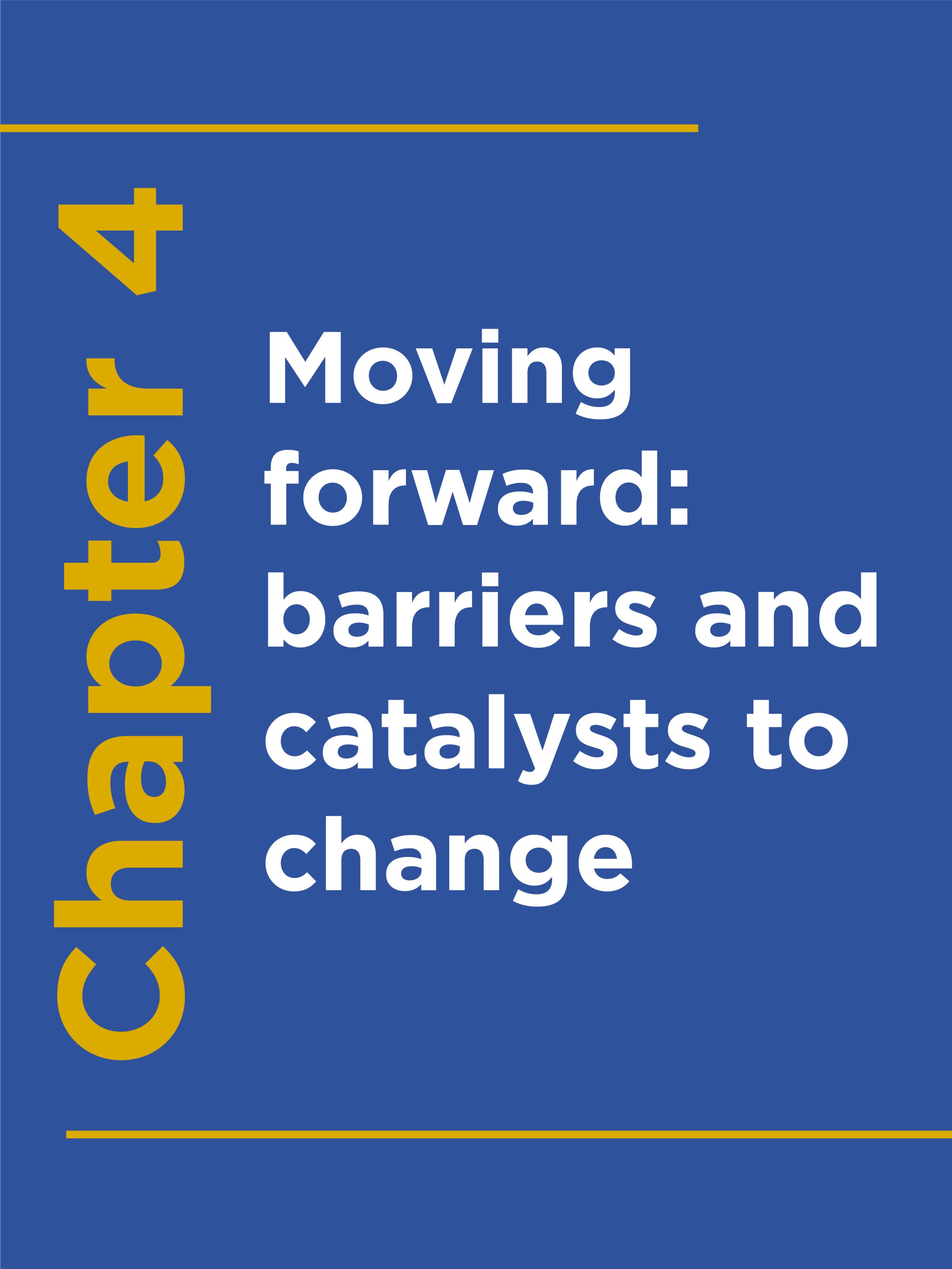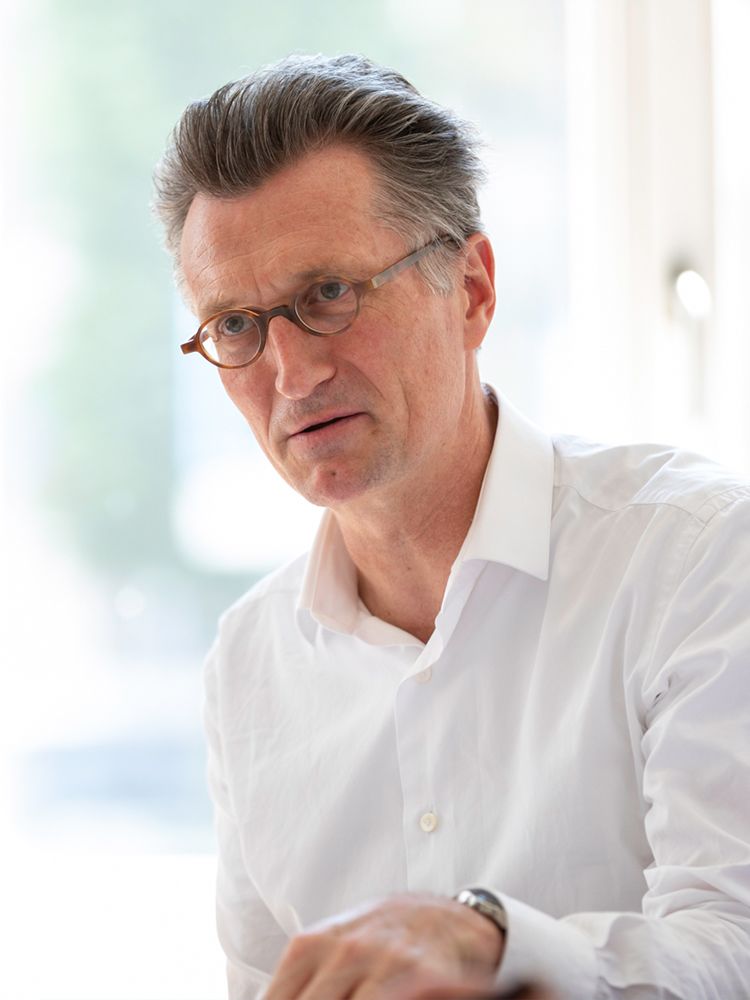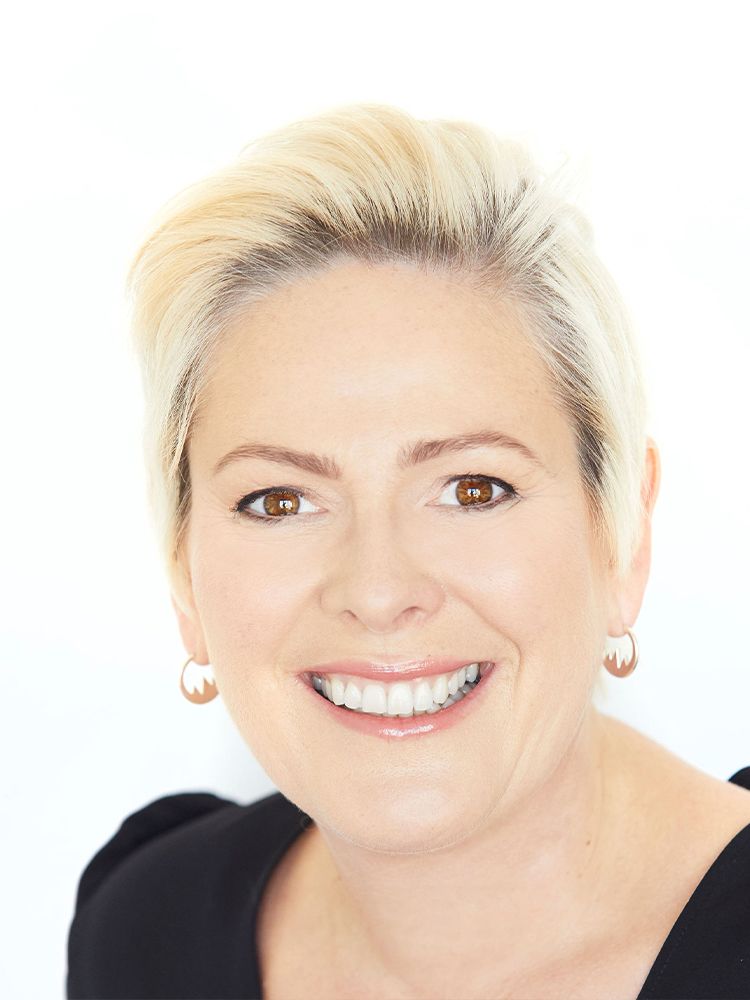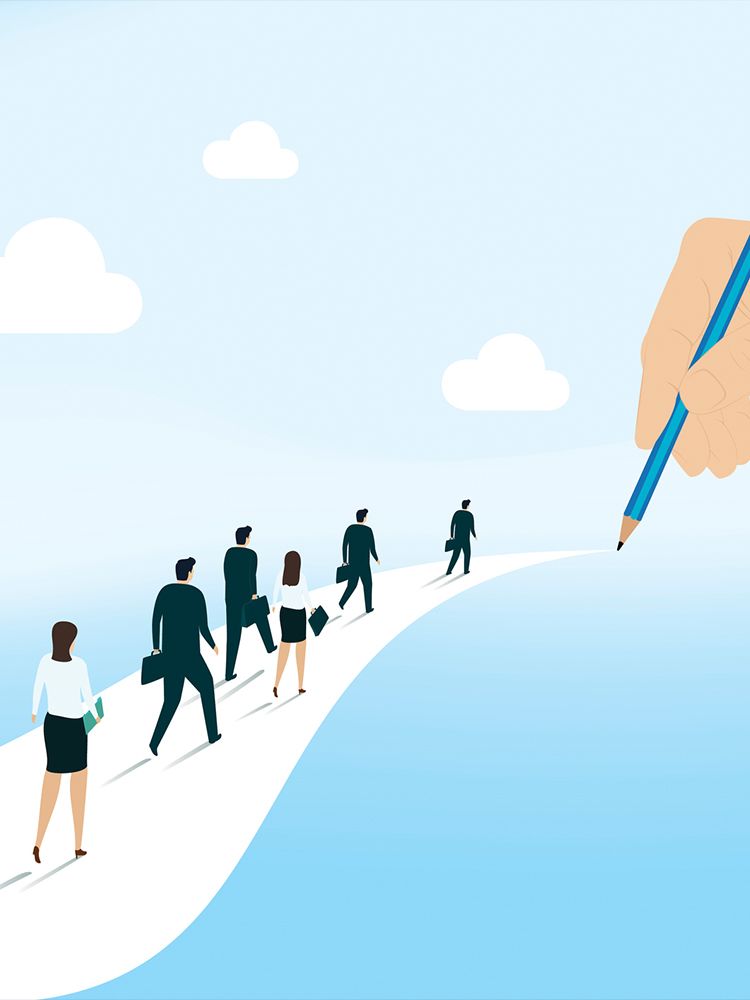 How a 'crisis of conformity' is stopping corporate leaders from saving the world
by Tim West Founding Editor
Business leaders are ready to 'do the right thing' but need the 'radical collaboration' of philanthropists and corporate social investors as their catalysts.
This was the conclusion of a conversation between two leading figures in the movement to change 'business as usual' that concluded the 2020 C Summit, held in December by philanthropy networks EVPA and Dafne.
Halla Tómasdóttir is the CEO of The B Team, a group of business and civil society leaders working together 'to transform business for a better world'. She was speaking with EVPA chair Steven Serneels, who asked: "How can the community of corporate social investors play a role?"
Serneels said it was "easy to get overwhelmed and sometimes even paralysed" by the massive challenges facing society and the planet, from Covid to climate change, to the crisis in inequality and the globalised power of the market.
"How can we move back to hope and action?" he asked. 
It is easy to get overwhelmed and sometimes even paralysed... How can we move back to hope and action? – Steven Serneels 
Tómasdóttir said business as usual had "left us on a burning planet with a broken social system". She said the world required a change to more "principled leadership". This meant having the courage to focus on sustainability, equality and humility.
Serneels suggested many corporate leaders could see the challenges on the horizon but were "locked into" a system that forced them to deliver "in the next quarter, next year, three years".
He said foundations could apply a "golden nudge" to their corporate parents – but in reality it was a "David and Goliath" battle even "to get a listening ear from the corporate side".
Tómasdóttir said the philanthropy and corporate social investor (CSI) community "can and must play a critical role in helping to drive this transition".
"We have examples of businesses leaders doing the right things but who end up losing board support, investor support and in some case losing their jobs," she said. "I think CSIs and philanthropy [can provide] critical risk capital to help us fund the shift to new mindsets, new business models and new metrics and models.
"We are in this reality of being stuck in the old system knowing very well we need to go to this new system and I think your role in it is to help fund and give support to all of those who are working to shift the system. That's not something that one organisation or one corporate funder can do. So you can help create what I would call almost like the 'pilot space' for the new ways of working. And if you do that I think leaders everywhere are now so ready to do the right thing but they are stuck in the crisis of conformity in a broken system. And so, help us to create that new reality is my call to action."
We have examples of businesses leaders doing the right things but who end up losing support... and in some case losing their jobs – Halla Tómasdóttir
She added that corporate leaders were faced with a "jungle" of demanding new measures and metrics from governments as well as "thousands of not for profits" asking them to do more. Amidst the "alphabet soup" the CSI community could help "fund systemic thinking to innovate and push the system to support the kind of leadership that we all want to do".
There were three key shifts that needed to take place, Tómasdóttir said: From short term to long term – "from quarter to quarter century"; from financial goals to global goals – the SDGs; and "from shareholder primacy to stakeholder governance".
"We need a reset," she said. "We are still working in an economic system from the Friedman era – maximising shareholder wealth. But I think we all know if we want to go from this moment to a future state where we have shared prosperity and a healthy planet, we need to change how we lead, how we do business and we need an economic system that lets us do this."
Read the original article on Pioneers Post
Foundations and impact funds are not the cherry on the corporate cake, they are its raising agents
by Laura Joffre Reporter
All the components of a company – foundations, impact investment funds and regular business – should work together towards a joint vision of meaningful social impact, said Gilles Vermot Desroches, senior vice president of sustainability at Schneider Electric, at the 2020 C Summit.
Every employee should be involved in the drive towards sustainability, he said – starting with the CEO, who should take the time to be personally involved in defining the purpose of the company, he said. 
"For example with [Schneider Electric CEO] Jean Pascal Tricoire we have the dream to provide electricity and digital [services] for everybody on the planet," said Vermot Desroches, who was addressing a group of corporate social investors. "We know it's impossible, it's a big challenge. But we need to support the CEOs to dare to dream. And to dream together."
We need to support the CEOs to dare to dream. And to dream together
That dream is just the first step, however. "It is not only a question of vision... to have impact, we need to have vision plus action," he said.
Schneider Electric, an energy tech group headquartered in France, aims to "provide prosperity and sustainability". It partners with individuals and industries to reduce climate change, and works to provide accessible electricity and digital technologies – "a new basic human right" – to underserved communities, Vermot Desroches explained. For the past 15 years, the company has been working towards those goals, through a philanthropic foundation and three impact investment funds as well as its regular business. Measuring progress on such goals was essential, he said – both to know if a strategy works, and to gain the support of staff and partners.
Task of the decade 
Investing in the new generation is key to achieving Schneider Electric's objective to provide electricity for all. "The challenge of the century is climate change," Vermot Desroches said. "But the other, huge challenge of the next decade, is: how do we take care of the youth?" Many young people would lose their jobs after the Covid-19 crisis, he added. "Today the poorest people on the planet are the youth – it's true in OECD countries, and it's true in developing countries." 
Training was one way to help more young people prepare for the future. "When we share skills with the youth, we help them to build their lives with a family, to organise their own future and to contribute to the prosperity of the world and their communities." The foundation plans to train 1 million young people at the "bottom of the pyramid" in technical skills so they can play a part in making electricity available to all, he explained.
Together, foundation, impact funds and its corporate volunteering programme were changing the company from top to bottom, Vermot Desroches said – "a big learning expedition" for the firm. "It's not the cherry on the cake, it's about what the cake is made of, it's the levain [raising agent] in the cake."
It's not the cherry on the cake, it's about what the cake is made of, it's the raising agent in the cake
New hybrid role
Vermot Desroches, who has overseen sustainable development at Schneider Electric for the past two decades, said a shift was coming in the way we value sustainability. 
"In the past 20 years, we [at Schneider Electric] went from shareholder value to stakeholder value. We understood that we will never be good if we do this on our own, and that we need to build coalitions." In the next 10 years, he expects to see a shift from "stakeholder value" to "system value", which he defined as company and partners joining forces to contribute to the common good.
Vermot Desroches said the world was now facing a "hybridisation" of the role of the companies. "In the past the vision was very simple," he said. "Companies were here to make profit; the state to organise life; and NGOs to dream, to have good ideas, support people and so on. But now we are all together in a different manner. Now companies understand that we have to take care of the planet and society, to continue to be innovative, to continue to be profitable, and more than that, to continue to be attractive. Because they need to be attractive to maintain their reputation."
Useful resources:
Access to Energy for Emergencies | Schneider Electric
Tomorrow Rising & Schneider's International Energy Training Program | Schneider Electric
Schneider Electric Energy Access investment in Okra (an energy start-up)
Read the original article on Pioneers Post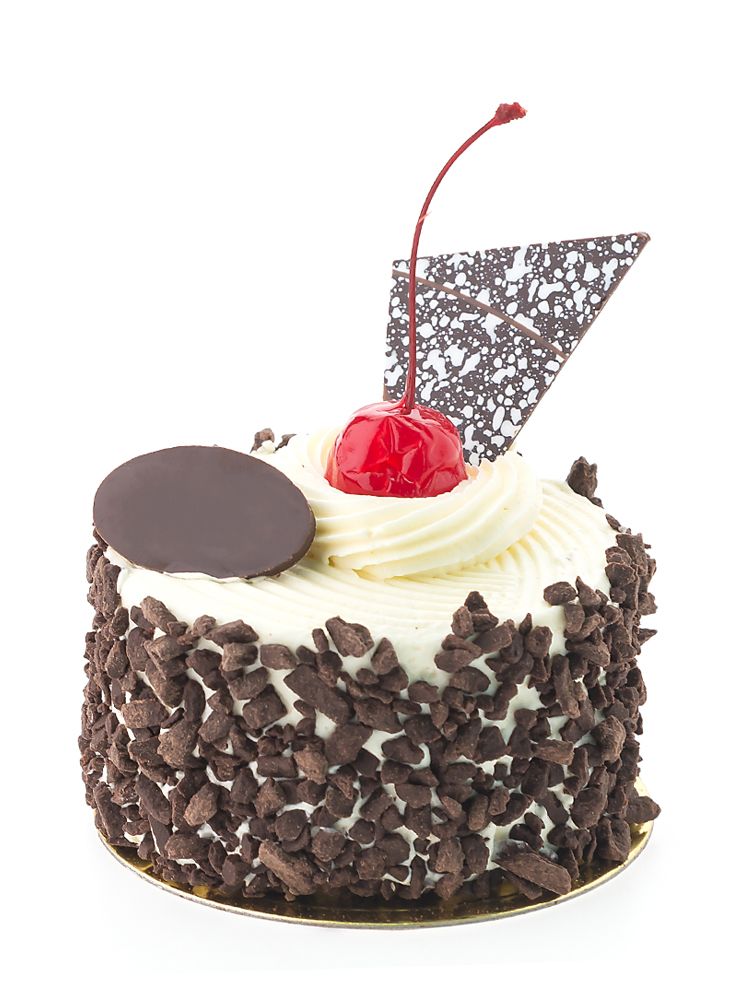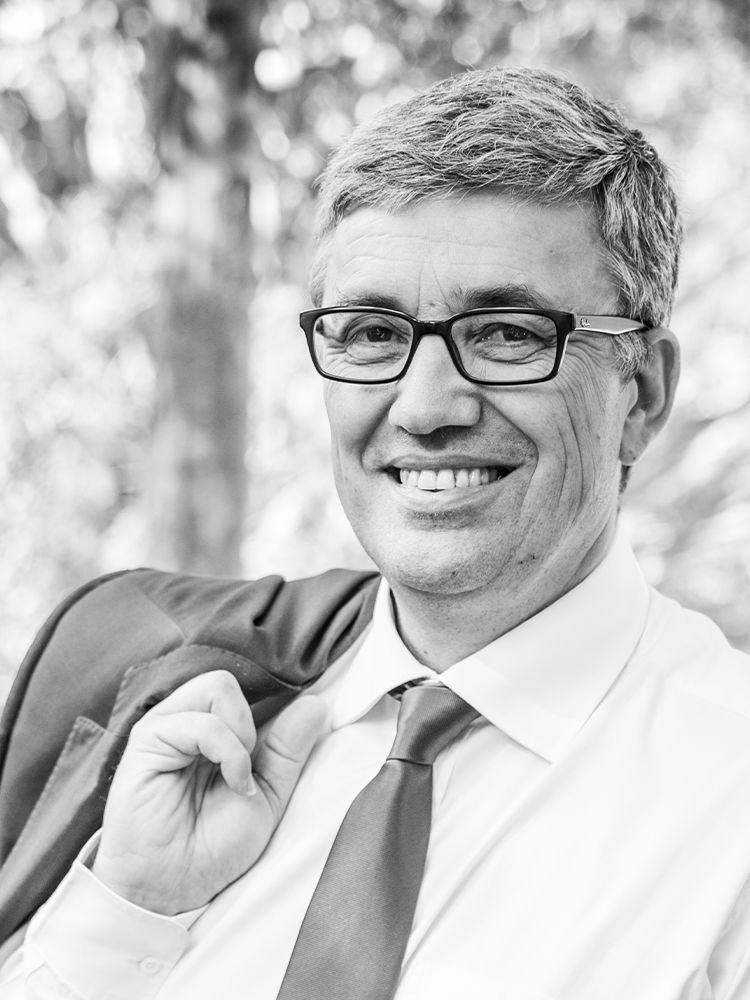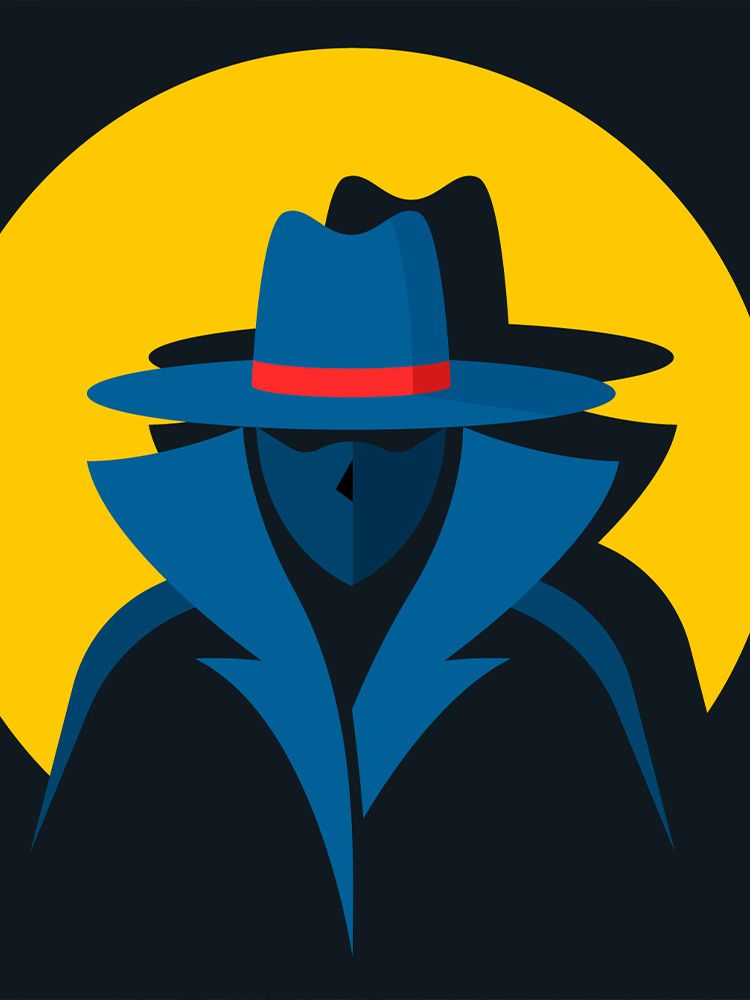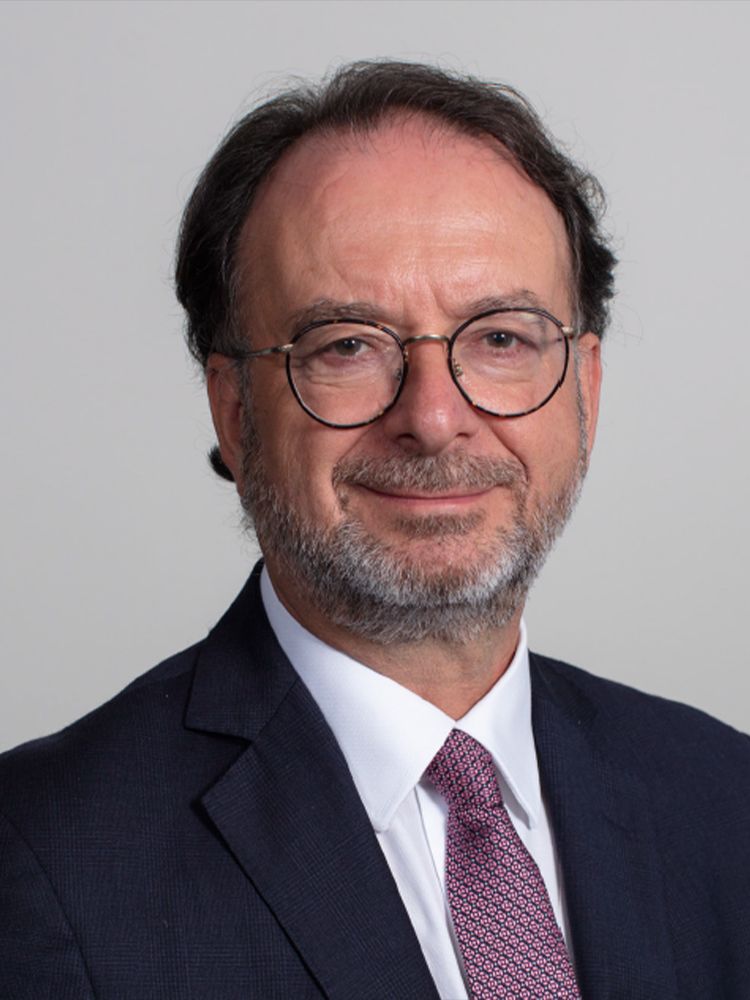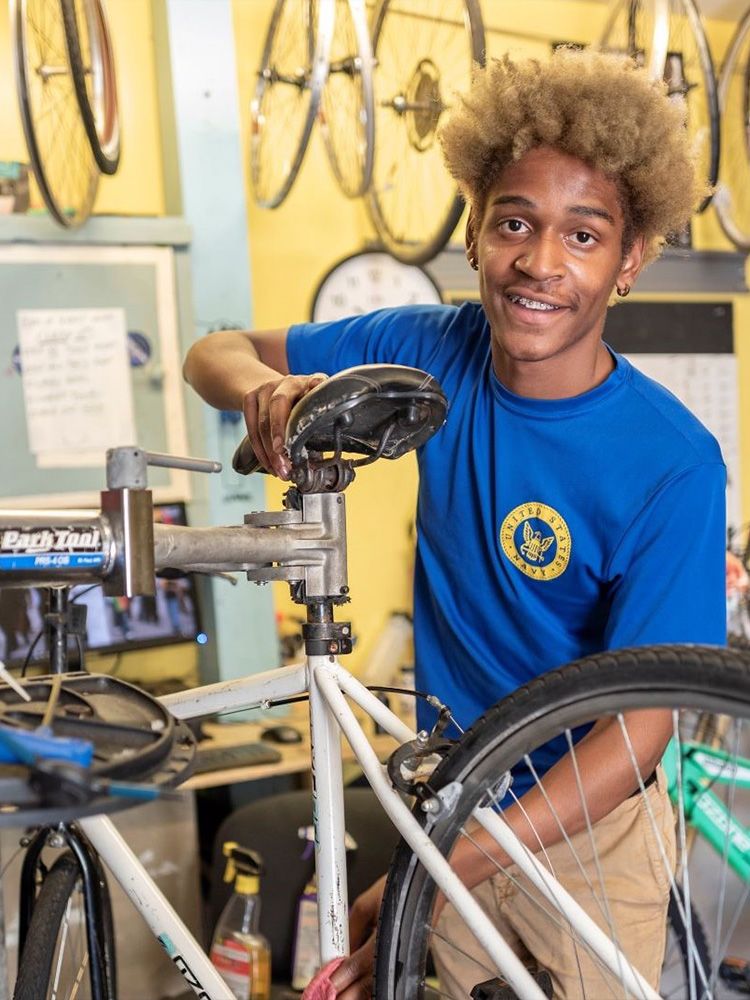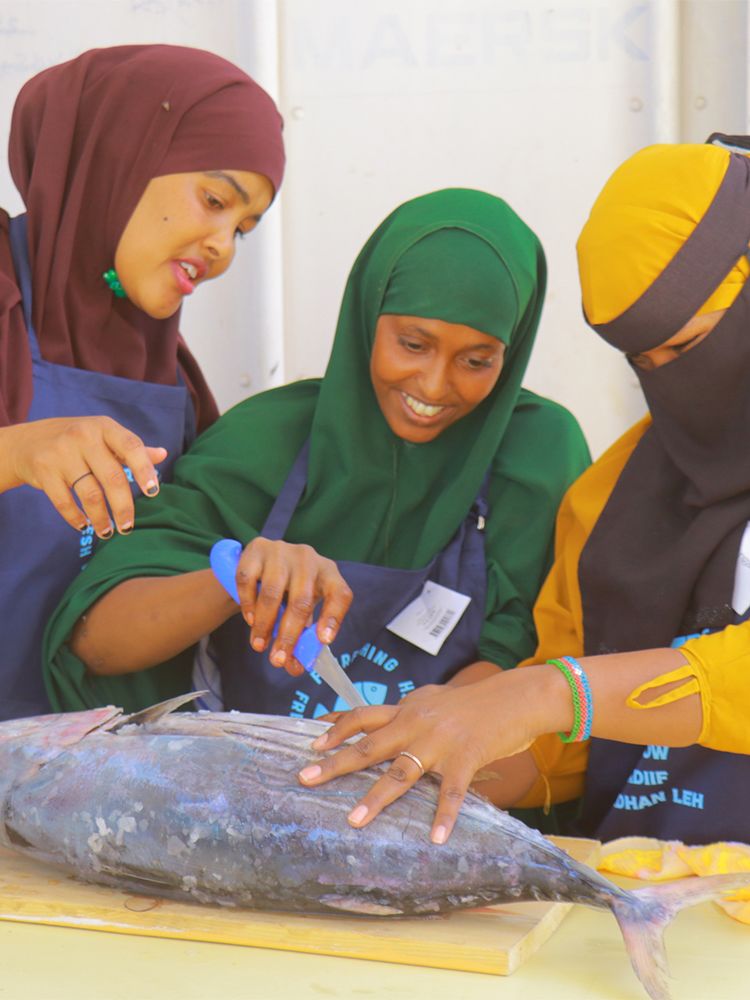 'Secret agent' foundations can nudge corporates – but beware wishful thinking
by Laura Joffre Reporter
Enthusiasm about boardrooms driving social change risks going too far and turning into naivety – we need instead to confront the reality of business, says Trafigura Foundation boss Vincent Faber, as he looks back at the buzz of a recent gathering of corporate social investors.
"This time, change is for real." "This crisis is a chance to make things better, and there will be no going back." The enthusiastic buzz coming out of December's C Summit, a gathering of corporate social investors co-organised by EVPA and Dafne earlier this month, was palpable through the Zoom screens that brought attendees together.
But Trafigura Foundation executive director Vincent Faber has heard this before. And while he believes that some change is coming, he warns against falling into a naive illusion that could painfully hit reality.
Faber was asked in 2008 by multinational commodity trading company Trafigura to create the Trafigura Foundation, the company's philanthropic institution. Prior to this, he worked in the humanitarian and development sector, holding leading positions in international organisations, including head of human resources for the International AIDS Society and general director of Médecins sans Frontières Switzerland.
At the C Summit – of which Trafigura Foundation was a partner – Faber was impressed by the speakers' energy and willingness to turn the Covid-19 crisis into an opportunity to tackle problems head-on. The urgency that came out of the speeches was something he had "never felt before", he says.
"Today we feel that the idea of a company's ability to have a positive impact is taking root," he says. "Step by step, this concept is becoming mainstream," he adds, noting that until now, companies' social and environmental impact was generally seen as negative.
But in Faber's opinion there is a need to "confront our very positive, and sometimes very idealistic vision, with the reality of business." He notes that there were few outsiders at the summit – by which he means people from the purely commercial side of business (although the organisers hope to have more such attendees joining this year's event). If corporate foundations and impact investors remain in a cosy circle, with few dissonant voices, it is risky, he says. 
Companies will never be a philanthropic actor... it's still about profit, about shareholders' dividends
The foundation boss also worries there's too much "wishful thinking" in believing that companies have all the solutions. "I remain convinced that companies will never be a philanthropic actor. We [foundations] manage to raise awareness about positive impact, but the way companies work, whichever they are, is still linked to a liberal, capitalist system (and I'm not trying to make a political point here). It's still about profit, about shareholders' dividends, and all the goodwill in the world would have to confront these priorities."
His realism holds fast even with all the talk of reshaping a fairer economy post-Covid, or 'building back better'. "We will make some progress during this crisis," he says, "but I think that as soon as Covid is behind us, some things will come back as they were before." He remembers how, after the 2008 financial crisis, everyone thought the financial world would change for good. In practice, much of it remained the same.
Foundations as pioneers
It's not that he is disillusioned with the corporate foundation model, though. Faber still believes in philanthropic foundations' pioneering role, testing solutions that can then be applied company-wide. In this way, they can become a catalyst for change, helping companies to take steps towards making a positive impact.
He gives the example of the foundation he spearheads, which provides long-term funding and expertise to improve socioeconomic conditions of vulnerable communities around the world, focusing on fair and sustainable employment, and clean and safe supply chains. Recently it started working with the Smart Freight Centre, which created a methodology to measure the carbon impact of freight. The ultimate goal of this system is to reduce greenhouse gas emissions by improving logistics and fuel efficiency. "Trafigura, as a commodity trader, is a big user of freight – ships, trains, trucks," he says. "The foundation partnered with the Smart Freight Centre and ran a pilot scheme, and now, it is in the process of becoming mainstream in the company."
Foundations can be the vehicles through which companies can really put things into motion, almost in an experimental way
Foundations often bring a flexibility and a capacity to scout new avenues that their parent companies sometimes lack, he adds. "A thing I noticed is that in the corporate world sometimes people don't have the tools for that," he says. "Foundations can be the vehicles through which companies can really put things into motion, almost in an experimental way."
Clear roles
Faber's own career has never ventured into the for-profit side of things. Impact investing is a very different tool to philanthropic grantmaking, he says, and performs a different role to that of a typical foundation – although that does not prevent collaboration. "Impact investing works when you have something that's marketable, but it's not a panacea: not everything is marketable. Sometimes you need charitable action, and this is where traditional grant-making, with no return expected other than a social one, comes into play."
Corporations, impact funds and philanthropic organisations each have a function in driving positive change, but there is a need for clarity and transparency about what the role and objective of each is, says Faber. "What are our drivers? What are our values?" he asks. "We have to be honest about what our intentions are." 
Recognising those intentions also means acknowledging that there are extrinsic constraints for companies in driving positive change from the top down. But that's not to say they won't change. 
Our work can make a difference in how companies evolve. But we shouldn't be naive and think that companies will solve all social problems
"Change will essentially be driven by the consumer," he says. "As consumers, we are starting to change our individual behaviour, and I think companies adapt to a market – if the market pushes them in a certain direction, they will go there." He sees companies at the heart of an ecosystem where the momentum for change is coming from all directions – consumer, state, banks, financial markets – and exerts pressure on business to follow social and environmental good practice.
As for corporate foundations, they can continue to nudge companies in the right direction from the inside, says Faber. "It's our work – as social actors 'embedded' in the corporation, working in the dark, almost like secret agents – that can make a difference in how companies evolve. But we shouldn't be naive and think that companies will solve all social problems."
Read the original article on Pioneers Post
Why building back better must focus on thinking about tomorrow, not reconstructing the past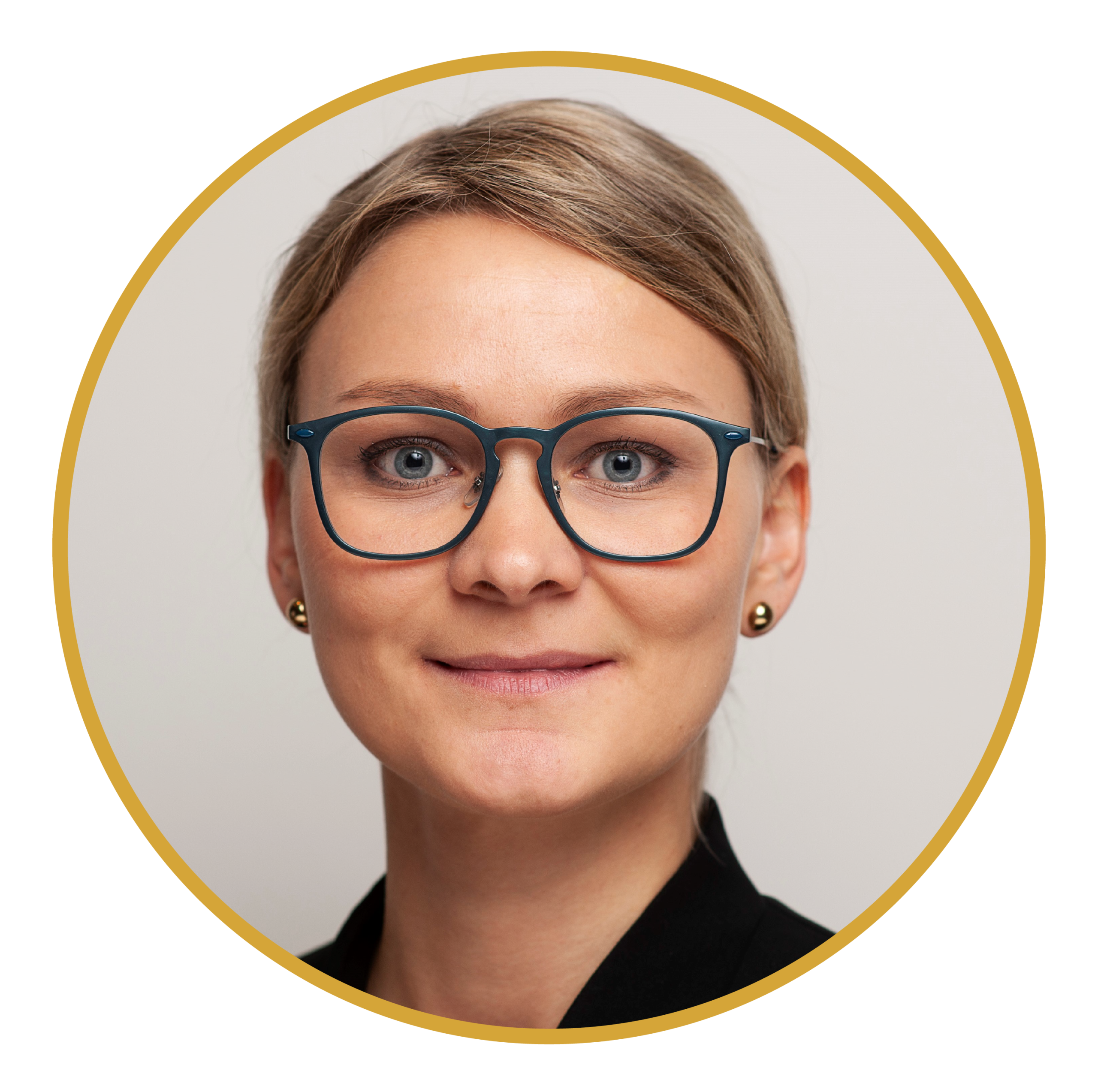 By Hanna Stähle, Senior Manager, Strategic Partnerships & Communications at Dafne
The Covid-19 pandemic has revealed the systemic failure of institutions to provide equity and justice. We were not prepared to deal with the pandemic in a coordinated manner, neither in the first wave, nor in the second.
Ethnic minorities, people of colour, women, people with disabilities and the most vulnerable groups in our societies were disproportionately hit by the crisis and its immediate and medium-term effects, while the long-term impact is still largely unknown. As Rosa Gallego, Director for International Relations at the Spanish Association of Foundations, warned us in her C Summit session: "One of the lessons from the 2008 crisis is that it always hits later." Future challenges such as climate change and biodiversity loss will only exacerbate the existing cracks and inequalities in our system.
In 2016, Oxfam reported that the world's richest 1 per cent possessed as much wealth as the other 99 per cent combined. In 2020, the charity revealed that the combined wealth of the world's 22 richest men was more than the wealth of all the women in Africa. Intergenerational transmission of wealth in the years to come will only strengthen this dynamic, leaving opportunity out of reach for the vast majority of the population. 
Of course, economic growth is not the only way to measure economic development. Access to education and health care, social stability and security are equally important to societal wellbeing. But in order to align economic growth with social justice, we need to shift mindsets of how economic development is measured and accessed. 
A more articulate understanding of success
Ahead of the C Summit, Roberta Bosurgi, the CEO of EVPA shared her thoughts on this: "Coming from a century where GDP was the only measurement for assessing economic progress and development, we need to move to a more articulate understanding of success, where inclusion, equity and impact on people and our planet are equally important."
Corporate philanthropy and social business, linked to both the non-profit and for-profit world, could provide a powerful lever to transform companies and enable an ecosystem of change. In her C Summit presentation, Kirsten Ottens, Director of the ING Netherlands foundation, shared how cross-sector collaboration can help get to the root causes of social problems. Debt Relief Route ('Schuld Hulp Route'), a project implemented jointly by the ING Foundation, ING bank, local authorities and a number of volunteers, provides help and financial assistance to people who find themselves in a debt trap which they cannot solve themselves. Ottens underlined that, while providing immediate support and guidance is the focus now, the initiative intends to gather relevant data to be able to provide help at an earlier stage in the future and potentially prevent people from getting into financial difficulties. This demonstrates how important it is to foster cross-sector collaboration and to go beyond single solution investments.
Social impact is at the core of Renault Mobilize programme. François Rouvier, Director Social Business at Renault, described how this crisis forced the company to foster innovation and think of mobility in more inclusive terms. Renault Mobilize, initially launched in 2011 as a "social business experimentation" at Renault to "transform, innovate and motivate", has become one of the four pillars of the company's core business under the leadership of the new Renault Group CEO, Luca de Meo. Rouvier emphasised that "social" and "business" were not incompatible as "vinegar and oil" but could "merge into something new", with social business as a driver of innovation and collaboration within the company.
Let's not do it again that way
The notion of "building back better" has emerged as a common framework for responding to the Covid-19 crisis – fostering innovation and investment to deal with future crises. But building back better forces us to start from the status quo and think in terms from the past rather than the future. A widely held conviction at the C Summit was that "our global economic system is broken, and we all need to come together to reset, not just build back better" – as CEO of the Laudes Foundation, Leslie Johnston, emphasised. "In the end nothing really changed after 2008," said Vincent Faber, Executive Director of the Trafigura Foundation. "Let's not do it again that way – let's be serious about the change we all want."
Business leaders are ready to "do the right thing" but often do not know how. The answer, suggested Halla Tómasdóttir, CEO of the B Team  in the C Summit closing session, was "radical collaboration" with unlikely allies, alongside a change of mindset and a trial and error approach – as there was no magic formula for successful collaboration. 
One thing is clear, if we want our societies to be just and inclusive, live in a hospitable environment and to ensure we are better equipped for future crises, we need to act now and we need to act together.
Thinking tomorrow today – the theme of the C Summit – defined not only what was discussed but also the very format of the conference. While everything was in place for a hybrid format, including both physical and online meetings, by the end of September, the second wave of the pandemic that brought a tsunami of new infections in Europe, forced us to start from scratch and entirely redesign the format and programme of the event. Even when you have a plan, you have to be prepared to embrace the reality we live in, collaborate and adapt. That's what the pandemic is teaching us.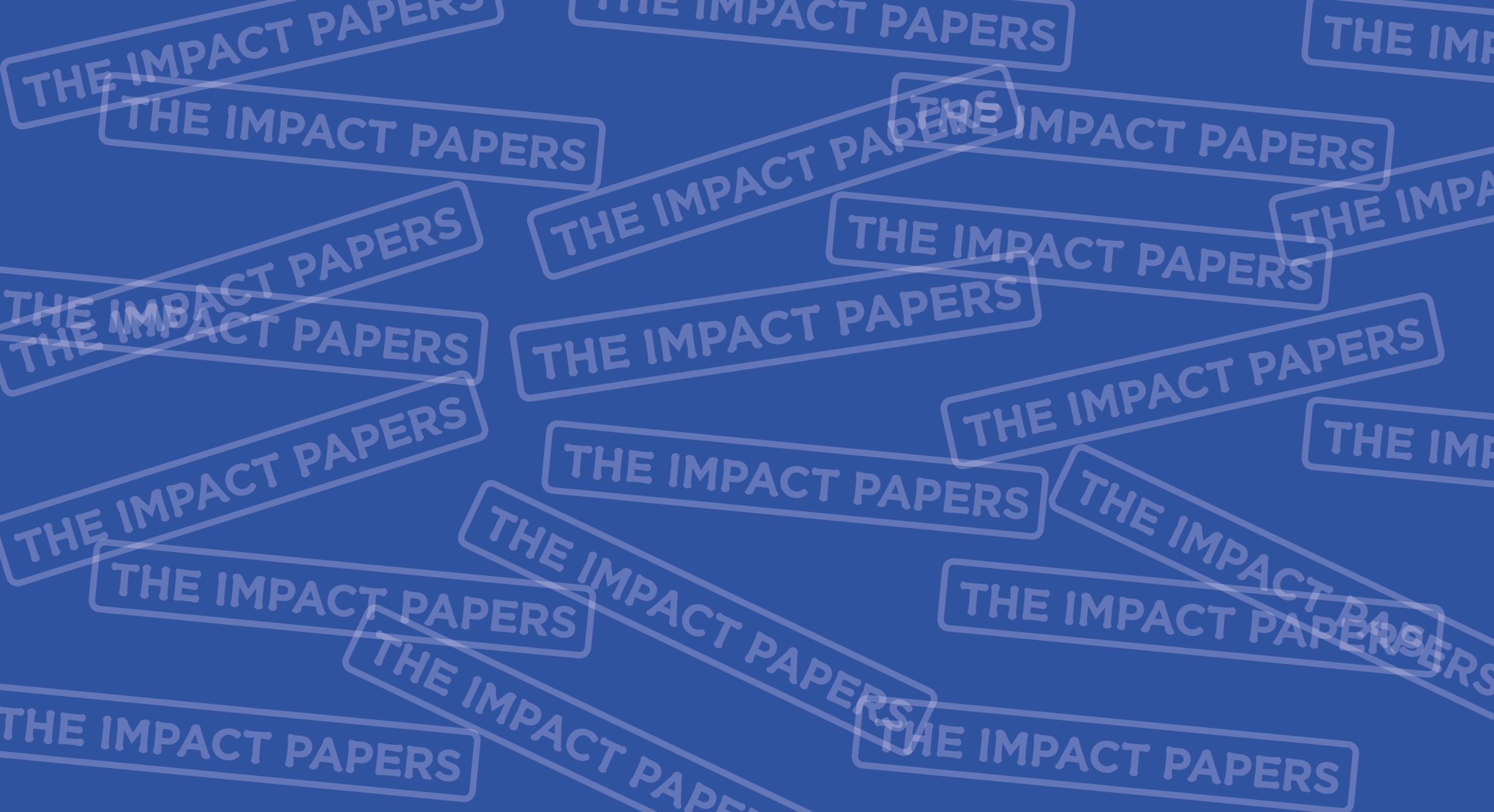 This digital magazine is part of a new style of multi-media, or 'immersive', features we are producing on Pioneers Post.
Get in touch if you'd like to tell your story.
---
J O I N   T H E   I M P A C T   P I O N E E R S
SUPPORT OUR IMPACT JOURNALISM
As a social enterprise ourselves, we're committed to supporting you with independent, honest and insightful journalism – through good times and bad.

But quality journalism doesn't come for free – so we need your support!

By becoming a fully paid-up Pioneers Post subscriber, you will help our mission to connect and sustain a growing global network of impact pioneers, on a mission to change the world for good. You will also gain access to our 'Pioneers Post Impact Library' – with hundreds of stories, videos and podcasts sharing insights from leading investors, entrepreneurs, philanthropists, innovators and policymakers in the impact space.
---
Production: Sasha Gallick / Tim West (Pioneers Post)
Design: Fanny Blanquier (Pioneers Post)
Video editing: Laura Joffre (Pioneers Post)
Image credits: Little girl with mask: courtesy of Fundación La Caixa, which has launched new projects to support vulnerable people in Catalunya during the Covid-19 pandemic. Vaccine photo: iStock / Meyer & Meyer. Yellow illustration: image by Aashti Miller, submitted for United Nations Global Call Out To Creatives to help stop the spread of Covid-19. Strawberry producers: photo from Danone integrated annual report 2019. Girl eating yogurt: photo from  Danone integrated annual report 2019, Sandro di Carlo Darsa. Renault car: Andrik Langfield on Unsplash. Rock climber: iStockphoto, Solovyova. Two climbers: AlexBrylov. Relay race: FangXiaNuo. Diver: Damskinner. Man with a bike:  YEP. Ladies with fish: FairFishing. Video footage: Frivista, BMW Foundation.
Design and production: Fanny Blanquier, Laura Joffre and Sasha Gallick.