Investing in a brighter future for women and girls
Why Asia's social investors are taking urgent action to close the gender gap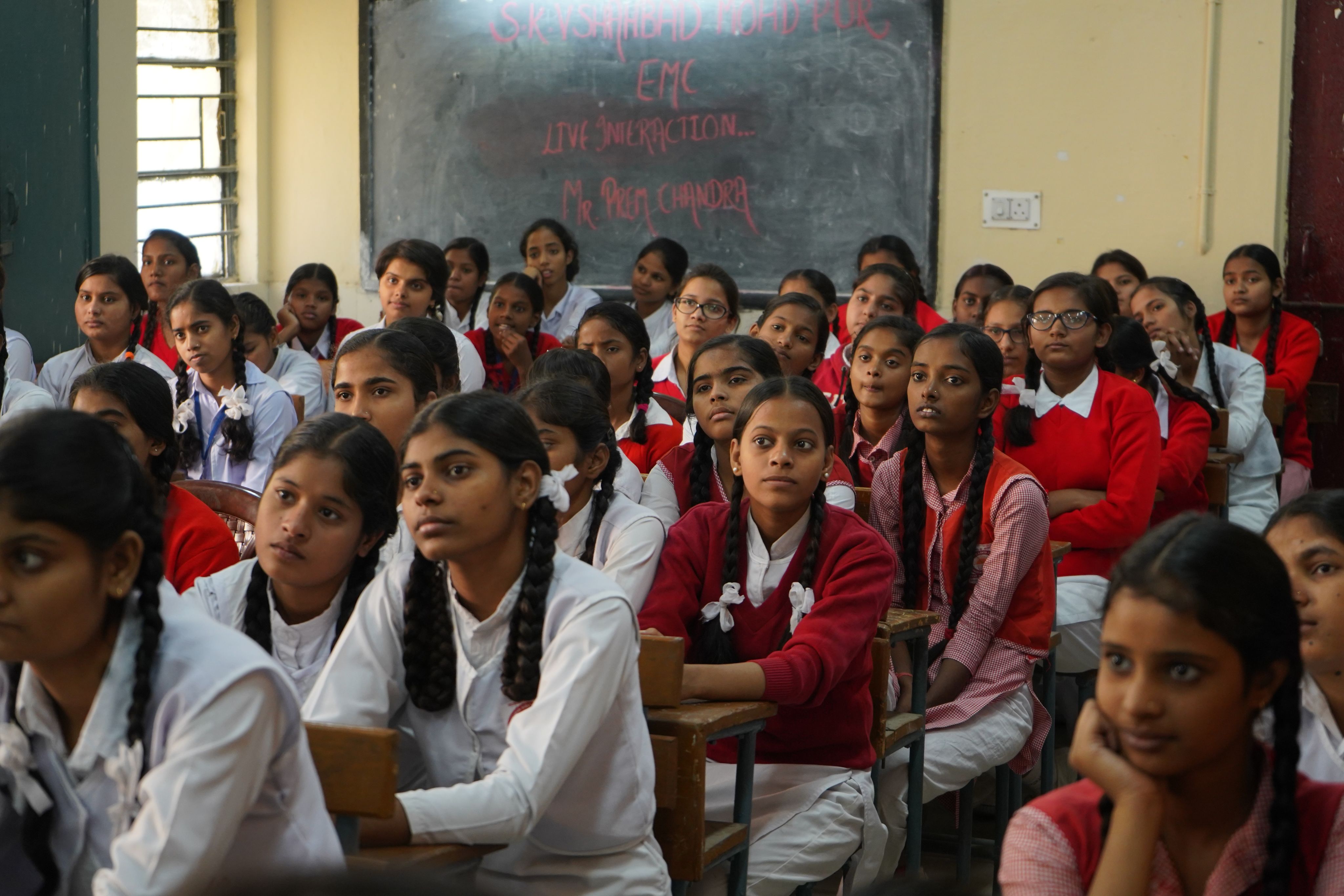 Women were the fastest to fall during the pandemic, and they're the slowest to rise as the world re-opens. Amid warnings that progress towards gender equality risks backsliding, and as the G20 leaders meet in Bali, we report on initiatives in Asia led by social investors that are taking urgent action to push forward women's rights, get women back into the workforce and support their small businesses to recover.
It's going to take more than 130 years for the gap between men and women to close across the world, according to the World Economic Forum. This means that it's not expected for women to have equality at work, in education, in healthcare and as political leaders in many countries until at least the 2150s.
What's more, the economic and social impacts of the Covid-19 pandemic, the climate crisis and widespread conflicts mean that progress towards gender parity is stalling, so much so that it's even at risk of going into reverse. Before 2020, the same researchers estimated it would take 100 years to close the gender gap. Now it's been set back by an entire generation.
"Not only are millions of women and girls losing out on access and opportunity at present," says Saadia Zahidi, a managing director at the World Economic Forum, "this halt in progress towards parity is a catastrophe for the future of our economies, societies and communities."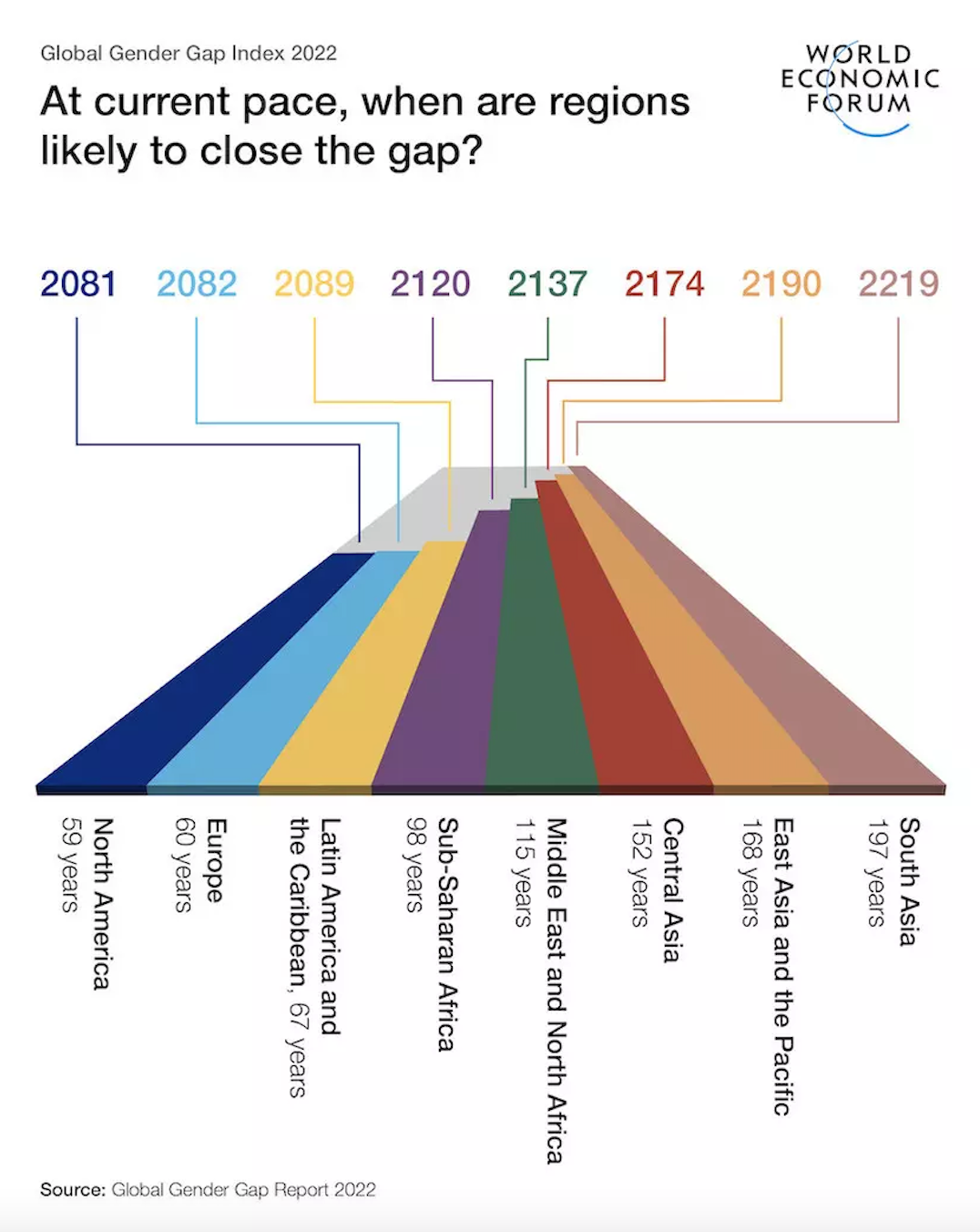 The United Nations' analysis is even more gloomy. In September this year, UN Women announced that at the current rate of progress on issues including removing discriminatory laws and eradicating child marriage, it may take close to 300 years to achieve full gender equality. The UN Sustainable Development Goal number 5, 'achieve gender equality' will certainly not be met by 2030.
"This is a tipping point for women's rights and gender equality… It is critical that we rally now to invest in women and girls to reclaim and accelerate progress," says Sima Bahous, executive director of UN Women. "The data show undeniable regressions in their lives made worse by the global crises – in incomes, safety, education and health. The longer we take to reverse this trend, the more it will cost us all."
Focusing on the economy, the current global recession has hit women harder than men. Women's jobs were 1.8 times more vulnerable than men's jobs during the pandemic, found the McKinsey Global Institute in 2020. The World Economic Forum's latest figures show that gender parity in the labour force is at its lowest level since its research began in 2006.
Many factors have contributed to this, according to McKinsey. There are high numbers of women employed in travel, tourism and retail – the sectors that closed their doors during the pandemic. At the same time, the pandemic increased the burden of unpaid care that needed to be carried out, and this was taken on mainly by women, putting more pressure on them to drop out of the workforce. The pandemic also had a disproportionate impact on female entrepreneurship, with women-led microenterprises, particularly in developing countries, struggling to obtain financial capital, and women having to share digital devices with their children as schooling went online.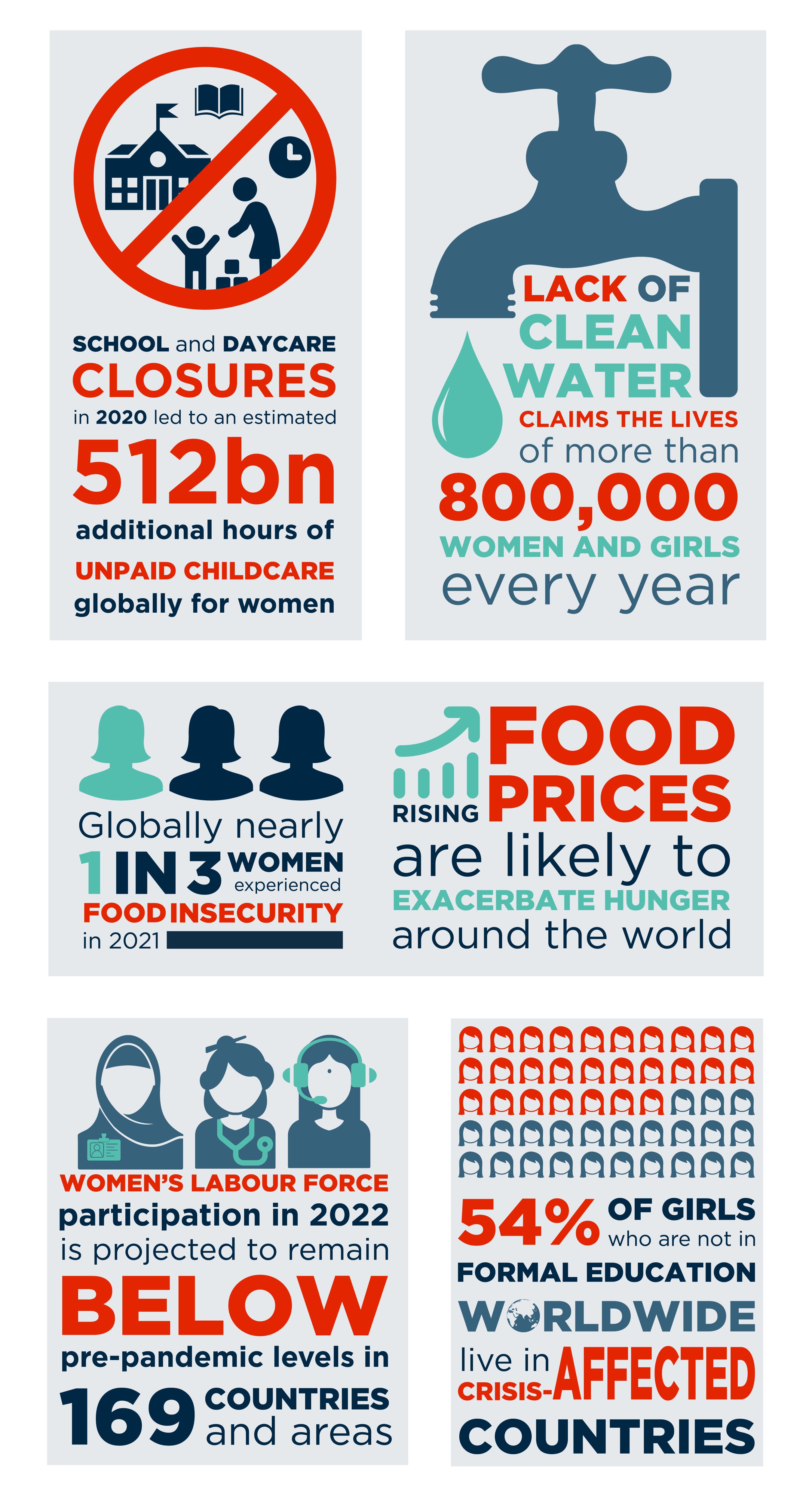 Source: Progress on the Sustainable Development Goals: The gender snapshot 2022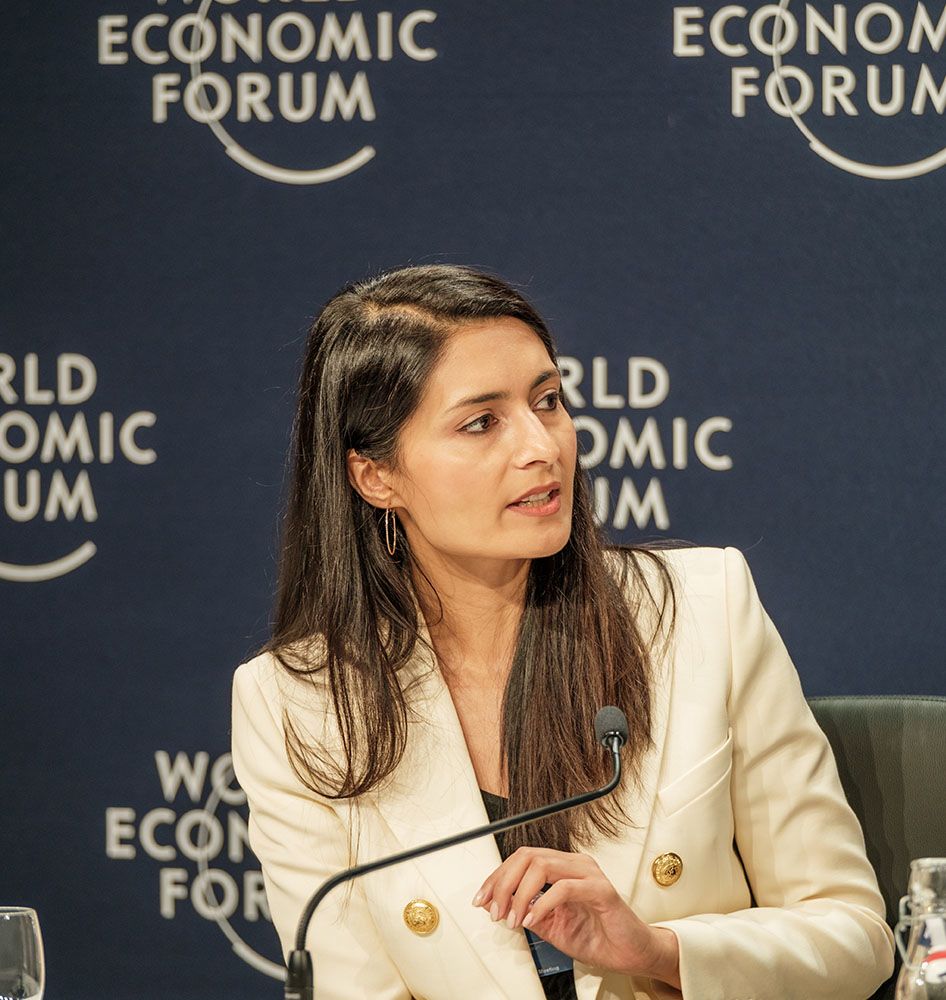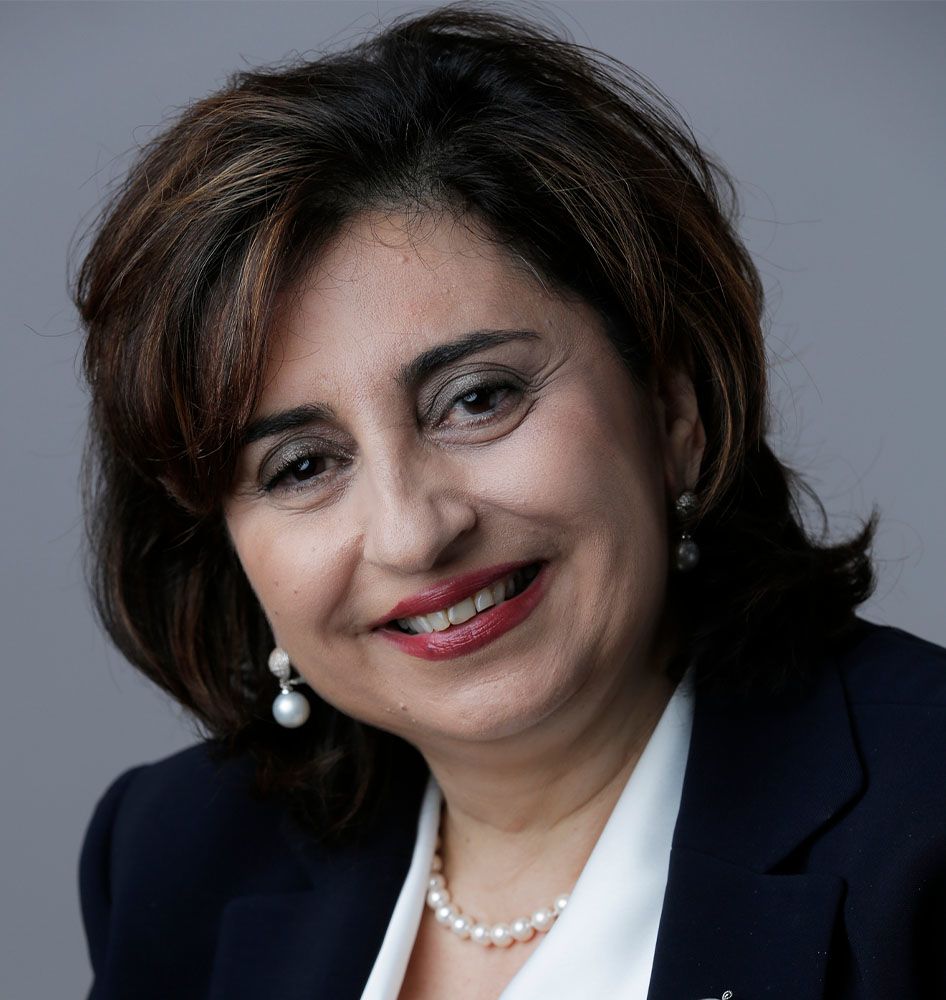 "Without intervention to address the disproportionate impact of Covid-19 on women, there's a risk that progress could go into reverse. This would not just set back the cause of gender equality but also hold back the global economy. Conversely, taking steps to redress the balance now could improve social and economic outcomes for millions of women globally and help boost economic growth"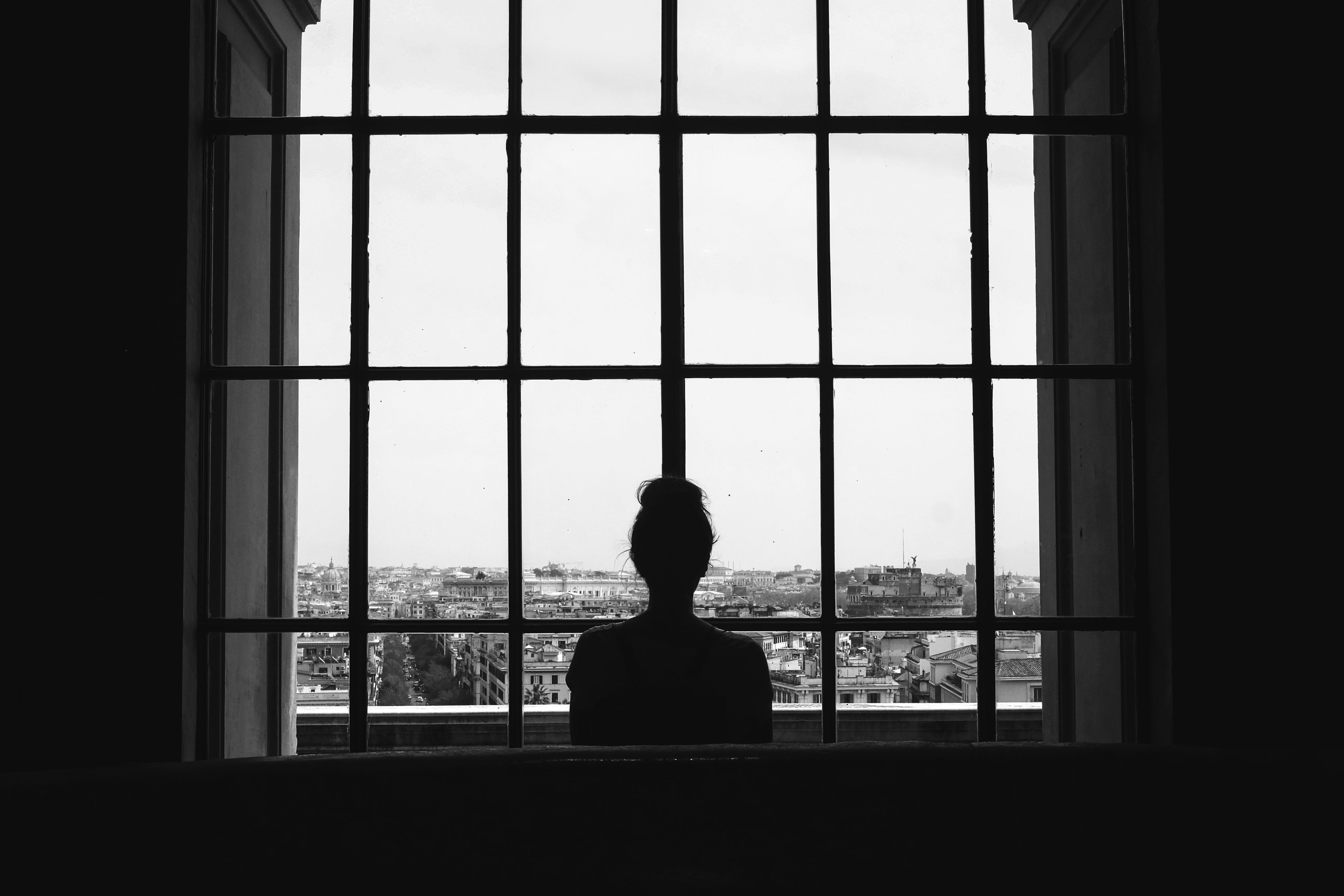 "Women were the fastest to fall in the pandemic, and they're the slowest to rise," says Patricia Mathias, head of the AVPN Gender Platform. The AVPN is a network of some 600 social investors across Asia, and the Gender Platform brings together more than 60% of its members who are all looking to use their capital to solve challenges related to gender inequality across the region.
Mathias says she feels a "strong sense of urgency" to act to improve the lives of women and girls, and, through the Gender Platform, she and her colleagues are focusing their energies on boosting women's economic empowerment. "We are aiming to bring AVPN members across the continuum of capital to find solutions collaboratively to empower women and advance economic growth."
AVPN is closely involved as an official 'impact partner' in this year's G20 Summit which is being hosted in Indonesia. In the final run-up to the leaders' meeting this month, Asian social investors have announced several commitments to support women to fulfil their potential financially. What's more, more than 50 members of the AVPN social investment community have to date signed AVPN's pledge to make use of the G20 platform, as the event moves from Indonesia this year to India next year, to mobilise capital towards impact with a special focus on gender equality alongside climate action, young people, strengthening health systems and sustainable finance.
Read more about how Asia's leading social investors, innovators and policymakers are stepping up to the global stage in G20 and beyond: the rise of the Asian Impact Leaders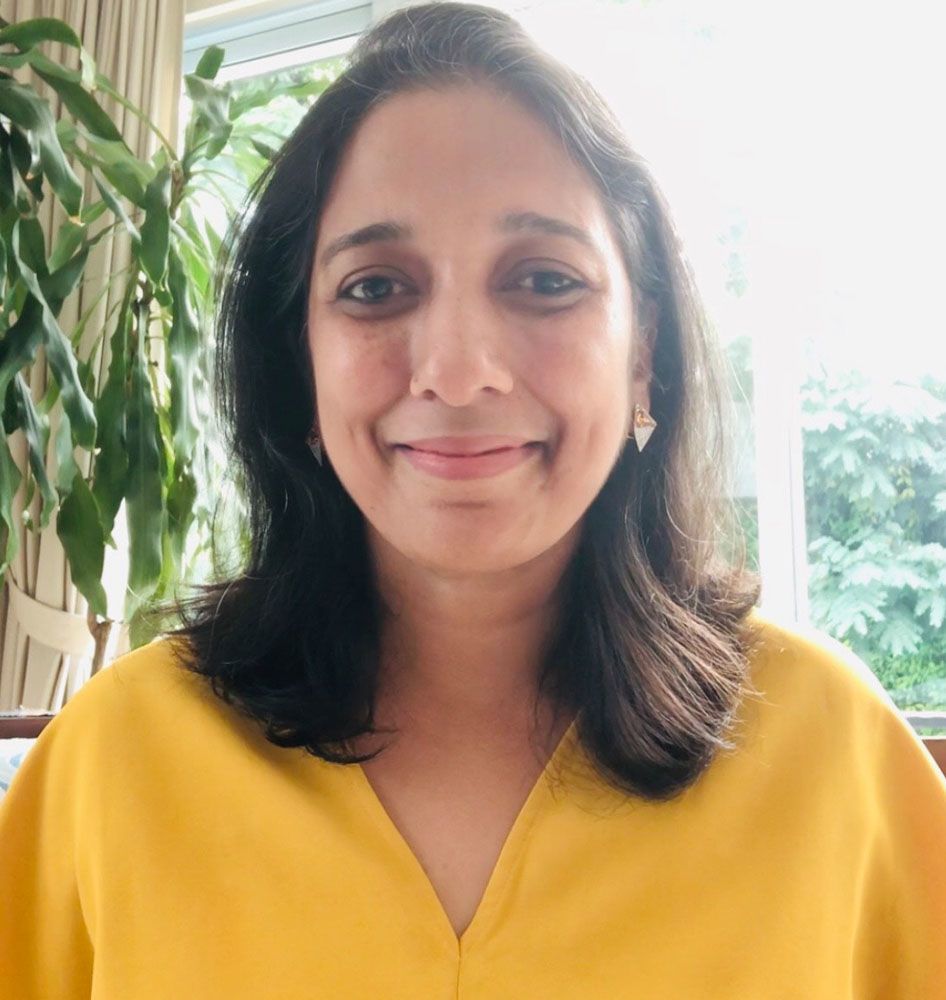 "What does equality really mean? I want to make sure women can be treated the same – when they go to the bank they can get financing the same way their husbands can."
Shinta Widjaja Kamdani, chair of B20 2022, speaking at the AVPN Global Conference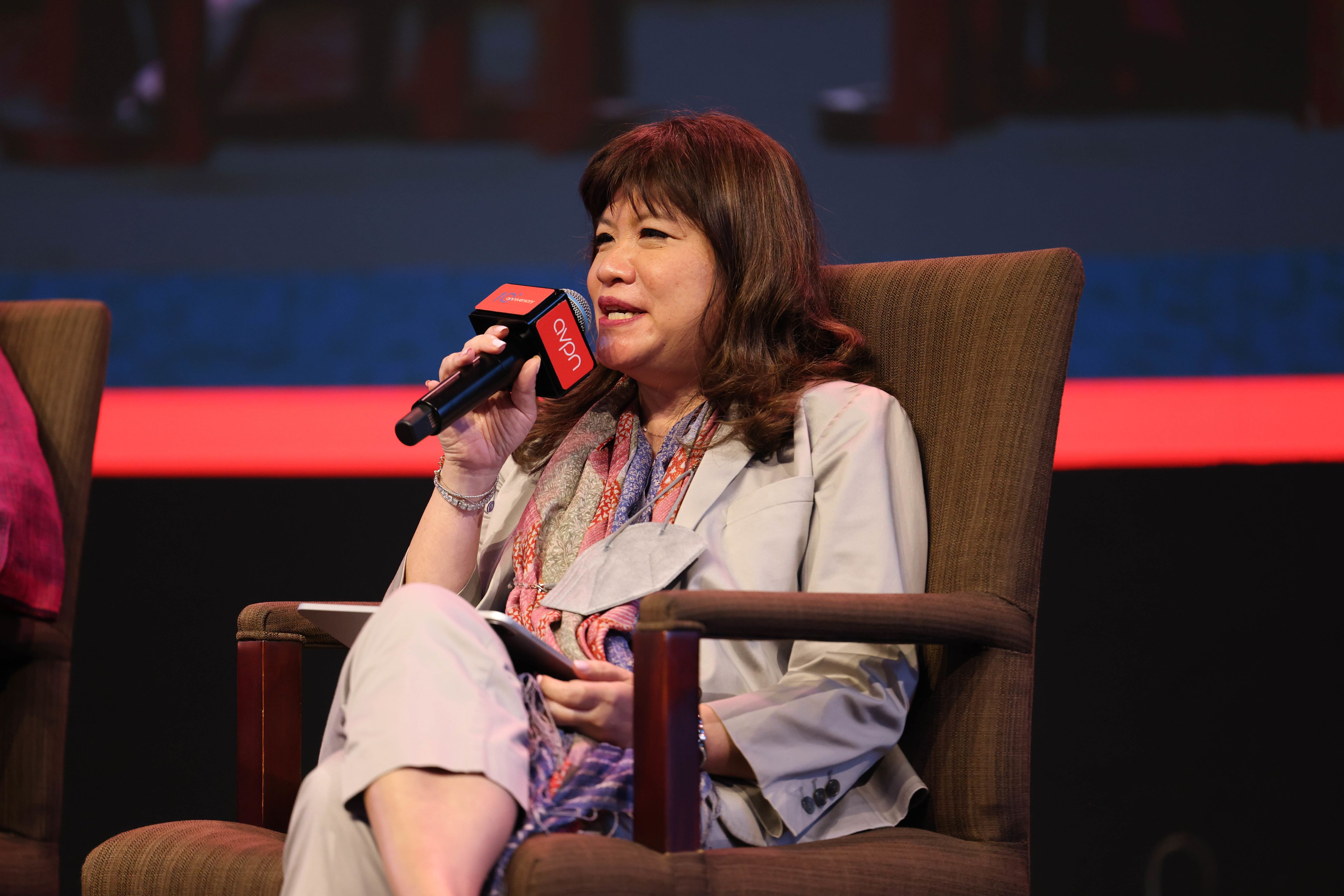 The economic empowerment of women is good for economies – supporting women entrepreneurs helps to drive economic growth and job creation. Although it's important to note that this research was published in 2018, before the pandemic, McKinsey Global Institute estimated that US$4.5tn would be added to the Asia-Pacific region's GDP by 2025, a 12% increase over the "business-as-usual" trajectory, by closing gender disparities in economic opportunities.
However, women entrepreneurs face different barriers to men and these vary in different parts of the world. According to Emerging Lessons on Women's Entrepreneurship in Asia and the Pacific, published by the Asian Development Bank and The Asia Foundation in 2018, in South Asia it is common for women to drop paid work when they get married, and in many Pacific islands, women are expected to take on the financial commitments of their extended families which can force them to give up work. Some women have limited access to markets, find it harder than men to get finance, and lack the right education and skills to see their enterprises really thrive. They also face discriminatory laws and policies in some countries, and stepping out of their culturally expected roles can leave them vulnerable to gender-based violence.
In response to these challenges, a new Gender Focused MSME Taskforce was launched last week by AVPN, supported by the Visa Foundation, that will make recommendations to governments on how to support and grow the smallest women-led and women-focused businesses across the Asia-Pacific region. The aim is for the recommendations to be carried forward to the G20 Summit in India next year.
Another initiative in this field comes via the B20, which channels the voice of the global business community to the G20 leaders. In August this year, the B20's Women in Business Action Council launched the One Global Women Empowerment Platform at a meeting attended by representatives of all the G20 member states. The aim of the platform is to bring together people and organisations to work together to empower women workers and entrepreneurs across the world. This in turn will promote sustainable economic growth.
To date, the platform has brought together 28 companies and institutions that have pledged to boost digital capability, knowledge sharing, funding and investment, technical support and supportive policies for women to advance in the workforce.
Speaking at the launch, Shinta Widjaja Kamdani, chair of B20 2022, a businesswoman and vice chair of the Indonesian Chamber of Commerce and Industry, said: "We need close collaboration between the government, industry players, non-governmental organisations, investors, philanthropists, service providers and the greater public to bridge the gender gap in participation in the world economy."
One of the members of the AVPN Gender Platform is Investing in Women, a programme focusing on women's economic empowerment in South East Asia run by the Australian government. As we have already seen, women entrepreneurs running the smallest businesses were hit hard by the pandemic and, earlier this year, Investing in Women published research to examine the impact of support from governments and donors during the pandemic for women-led micro, small and medium sized enterprises (often known as MSMEs).
The research, Gendered Impacts of MSME Policy Responses to Covid-19 in South East Asia, carried out by Australia's Monash University, emphasised that MSMEs are vital for employment and economic growth in South East Asia. Before the pandemic, women owned half of micro-enterprises and 59% of small and medium sized enterprises in the region. Evidence worldwide, said the report, showed that policies to support MSMEs during the pandemic were seldom designed with a gender lens – that is consideration about how they would affect women in particular.
"Our leading academic research partners found that gender had been largely overlooked in the MSME policy responses during the pandemic," says Julia Newton-Howes, CEO of Investing in Women. "They engaged with governments to make specific recommendations for inclusive policies which would help to build more resilient economies in the future."
The recommendations included that policymakers should develop a clear definition and understanding of women-owned businesses and that procedures to access support should be simplified.
The researchers also pointed out that "women-led micro-enterprises could be the successful women-led medium to large sized firms of tomorrow", and urged impact investors to consider the potential of backing these small companies at the start.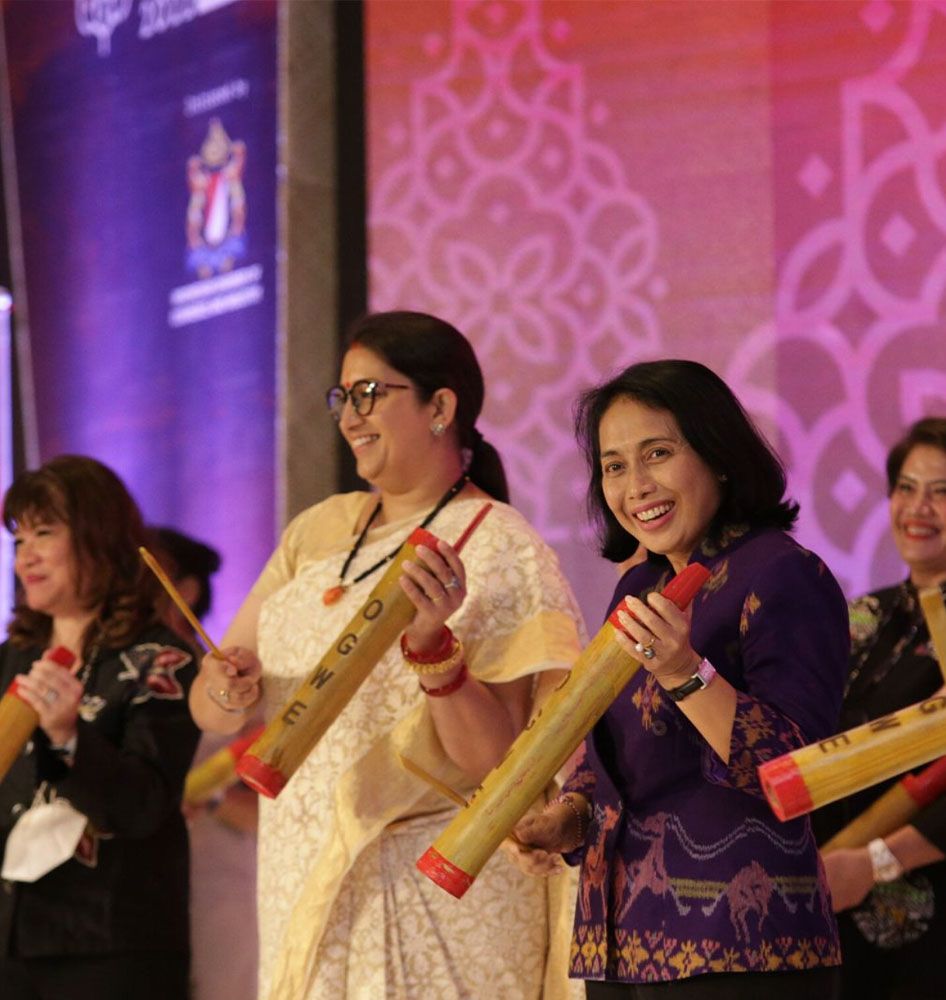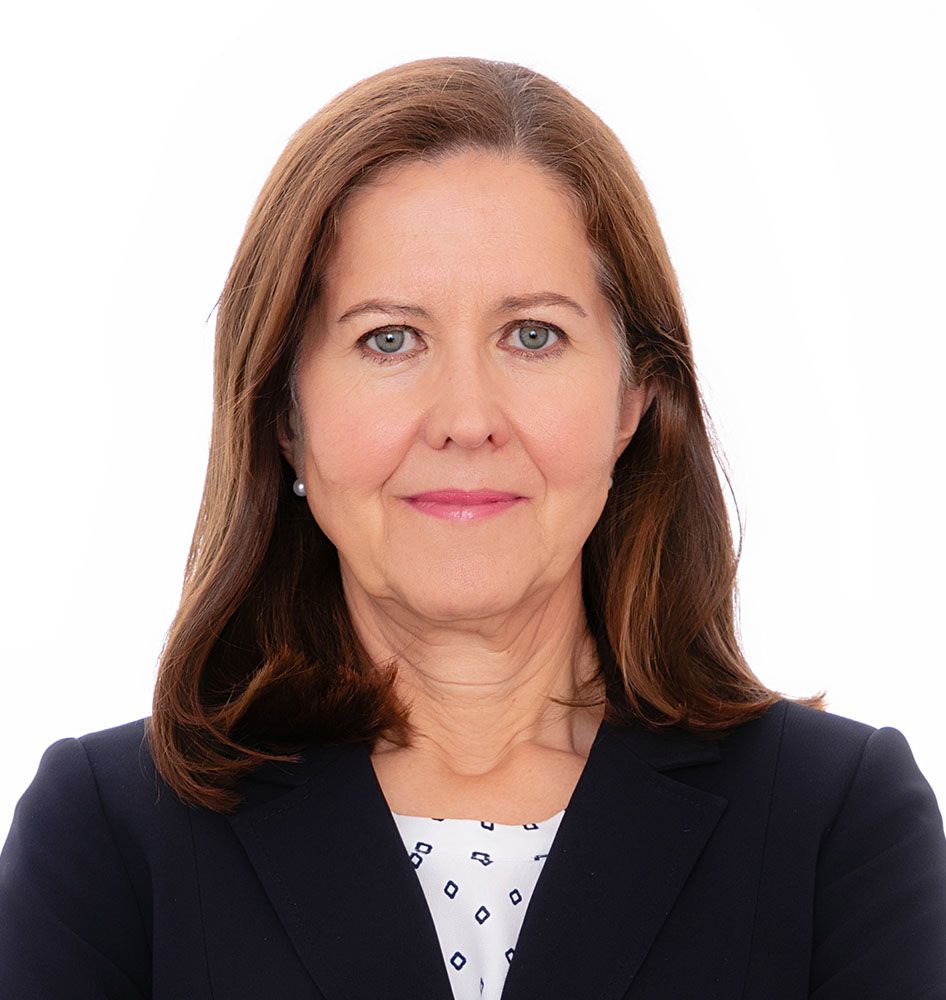 "It's crucial to transform the current systems of philanthropy where 'gender equality' is often funded as a siloed theme"
Radha Goenka, Asia Gender Network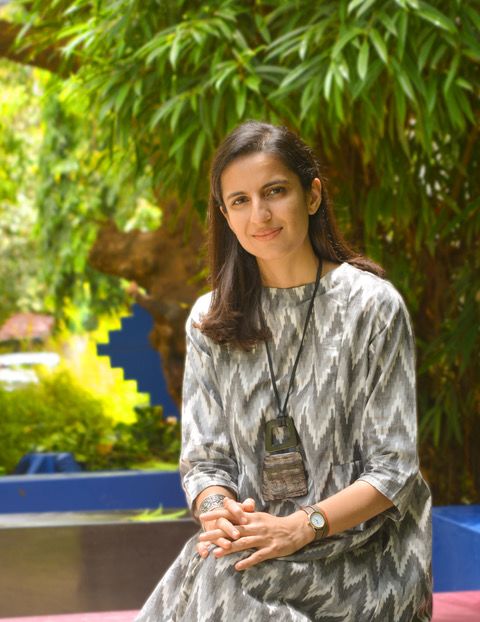 Philanthropy and social investment – if directed in the right way – have the potential to transform the lives of women and girls.
"We have seen studies which demonstrate that many of the critical challenges facing the world, women and girls are disproportionately affected while at the same time holding central roles in creating solutions," says Radha Goenka, director of India's RPG Foundation, and a member of the Asia Gender Network – a group of philanthropists brought together by AVPN.
However, according to the Center for Global Development, in 2018-19, over 75% of private aid in Asia lacked any consideration of gender.
"We believe it is therefore crucial to transform the current systems of philanthropy where 'gender equality' is often funded as a siloed theme," adds Goenka.
In response, the Asia Gender Network and AVPN have developed a set of Principles for Gender-Lens Giving which were launched last week at the G20 AVPN Community Engagement Event, one of the official B20 events designed to amplify the voices of the social investment community in the G20 deliberations. Through the principles, the network aims to encourage other philanthropists to commit to them over the next year, with the aim of mobilising US$100m of giving across Asia with a gender lens within this decade.
"By encouraging funders to integrate a gender lens across all thematic areas beyond programmes that directly empower women and girls, regardless of sector, cause or geography, the principles will aim to make philanthropy more impactful and intentional," says Anne Patricia Sutanto, a member of the Asia Gender Network and vice CEO of PT Pan Brothers Tbk, one of Indonesia's largest garment manufacturers.
Explore more about gender-lens investing in our Impact 101
AVPN is also aiming to make its own significant contribution to gender-focused philanthropy in the Asia-Pacific. At last week's G20 AVPN Community Engagement Event, AVPN launched the Asia Gender Equality Pooled Fund. With support from Fondation Chanel, the Bill and Melinda Gates Foundation, the Target Foundation and members of the Asia Gender Network, AVPN aims to raise and deploy US$25m of unrestricted funding in the next five years to support initiatives run by organisations focused on improving economic outcomes for women and girls in Asia, particularly in under-served and marginalised communities.
The fund will offer unrestricted funding. AVPN's CEO Naina Subberwal Batra says: "As we enter the new phase of the post-pandemic era, we are expecting a strong hope of recovery. We see borders start to re-open, economic activities start to re-bounce, and people start to claim back their employment. However, for millions of women who were disproportionately affected during the pandemic, the recovery journey is still challenging, mainly due to the widening gender gap that was exacerbated during the pandemic."
Investing in women's economic empowerment is crucial, she says. It is "foundational" to advancing women's rights and achieving gender equality. There is a strong intersection between women's economic empowerment and improved health outcomes, reduced malnutrition, food security and several other Sustainable Development Goals. Additionally, "millions of women entrepreneurs in South Asia and South East Asia have a huge potential to drive economic growth and uplift entire communities", she says.
"Closing the gender gap is not just a fundamental right, it's the only way to progress," says Subberwal Batra. "Let's make it happen!"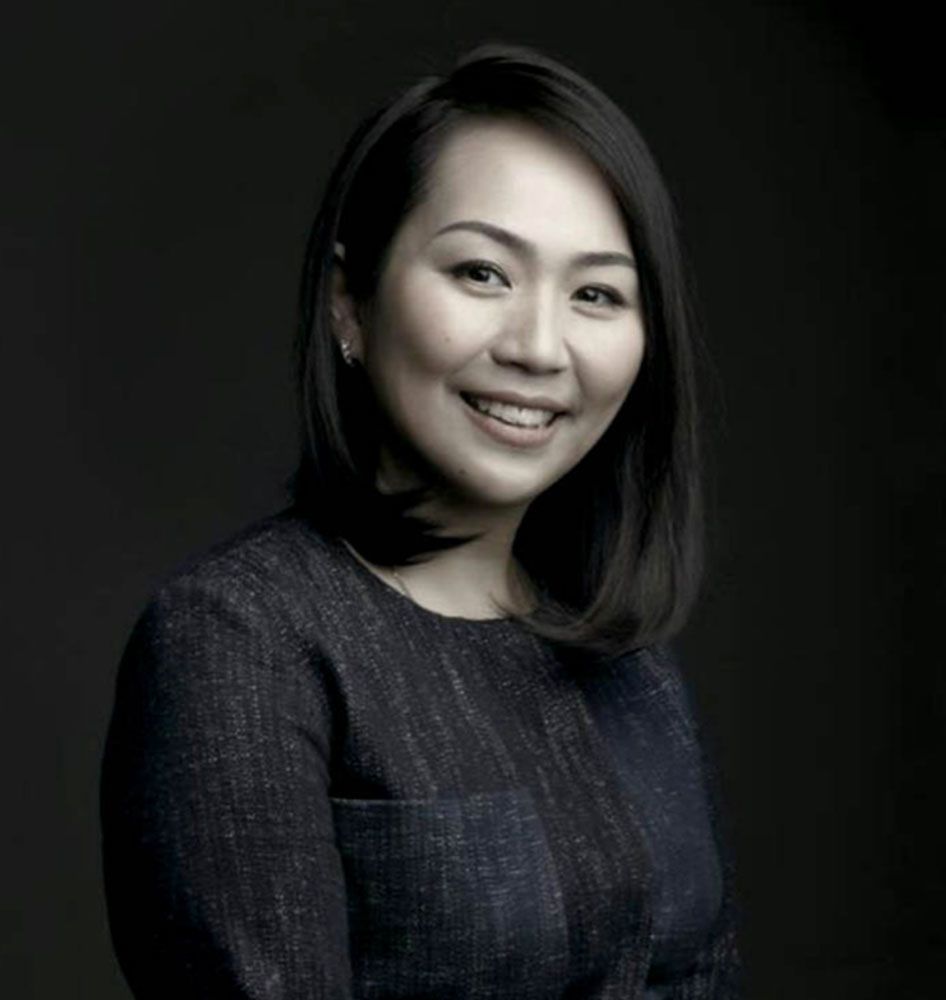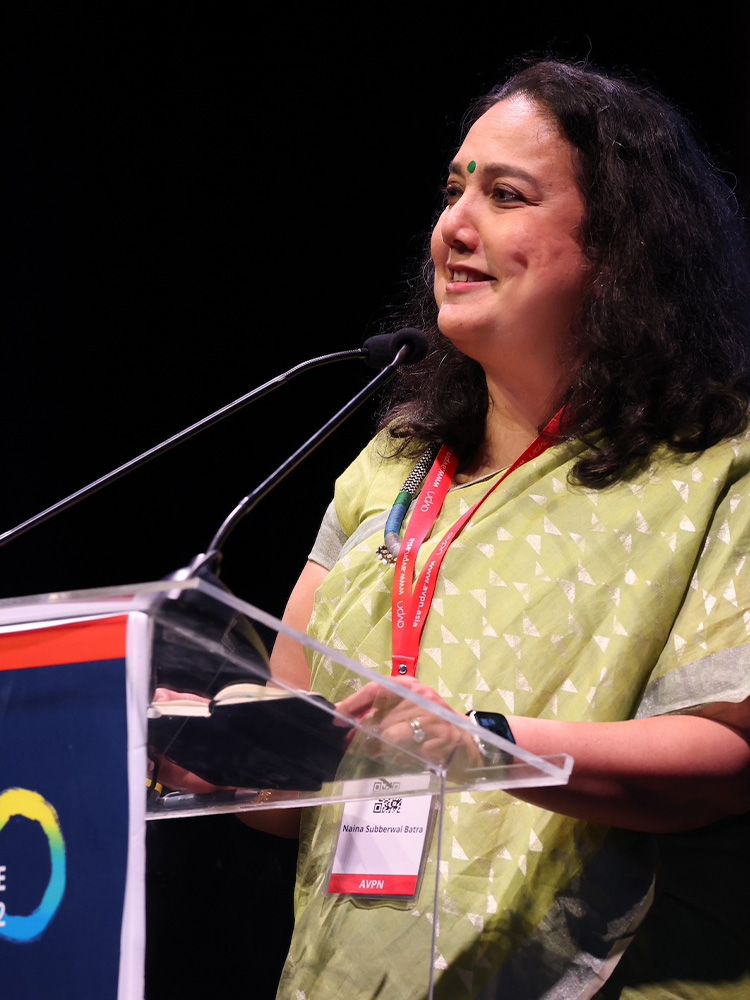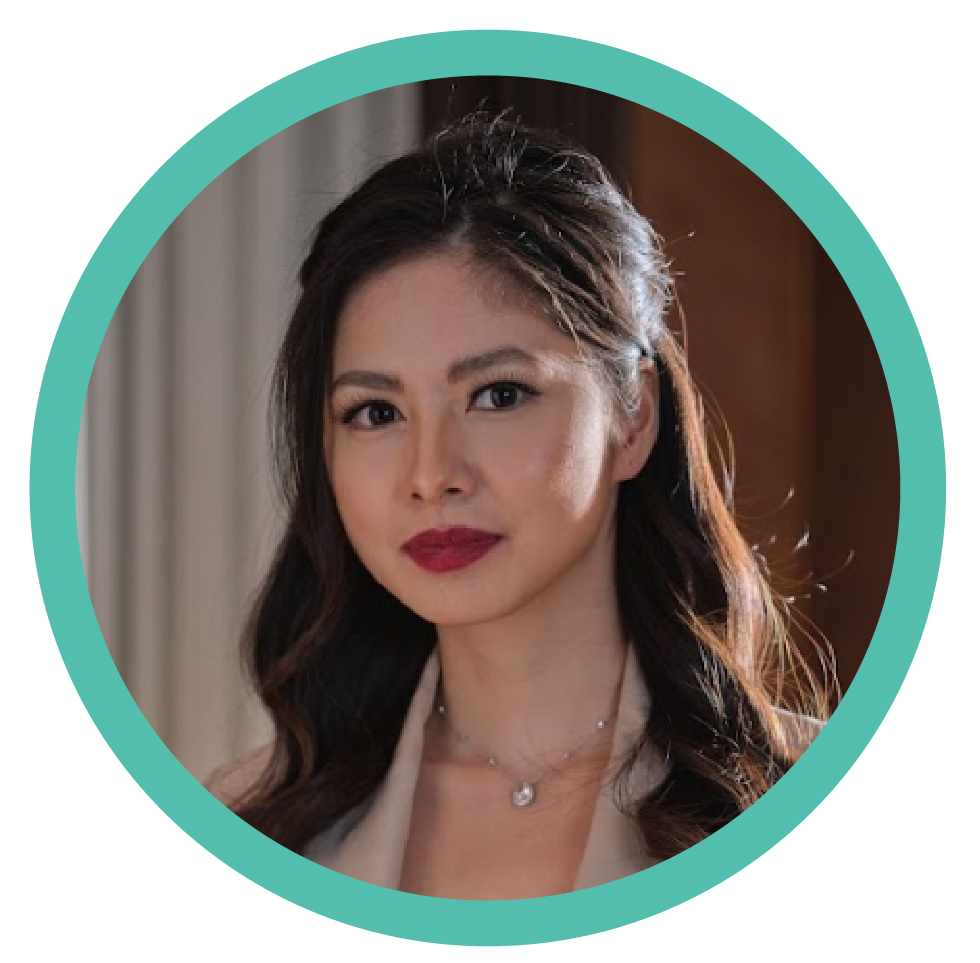 'Women entrepreneurs transform not only their own lives, but those of their families'
Adellene Odelia Tanuri
Head of impact investments at YCAB Ventures, Indonesia
"YCAB Ventures is a social impact venture company based in Jakarta, Indonesia, an extension of a non-profit, YCAB Foundation that was founded in 1999. We believe that education is key to unlocking everyone's potential and breaking the poverty cycle. So, we set up rumah belajar [an educational institution] across Indonesia. Even though most of our schools are free, students are still dropping out. That's when we realised the importance of empowering the mothers as well.
After that realisation, we went on to have a programme on microfinance, giving loans to women micro-entrepreneurs with the condition that their children stayed in school. Since 2010, we have always believed in the power of mothers, how women entrepreneurs can transform not only their lives, but also their families' lives. Two years ago we formalised the investment part of it with the launch of the Indonesian Women Empowerment Fund (IWEF). Now, we are a capital provider for women entrepreneurs.
Our ultra-microfinance loans are around $100, whereas the impact investment is mostly for early-stage startups. Our programme has reached more than 200,000 women entrepreneurs and 16 start-ups. We measure who we are investing in and what they are doing with the capital we've provided. I also believe that there is a dual impact in investing, the impact we make to the founders and how they use the fund. We use gender-lens investing, which means we take into consideration the gender factors throughout the investment process. We also look into the gender diversity of the businesses we're investing in.
I think the biggest challenge for us is communicating what we mean when we say gender lens. There is this misconception that when we are investing in women, it is philanthropy or charity. We are working on changing this misconception. When we're investing in women, it is for both impact and the economic and financial metrics. It is not because we pity them that we are investing in them, it is also the fact that we see value in investing in women and we can actually gain a lot more financial return.
We also found that it isn't only capital that they need. These founders in general really need networks, mentors and training. We see women founders in general are less confident. When they fundraise, they often undersell their products and dreams. So, we want to create forums for women to connect and teach each other. In the future, we want to digitise our microfinancing process. We are also thinking of providing scholarships for our entrepreneurs' children to get higher education.
YCAB ventures is not only about advancing gender equality in investment, but also advocating gender lens investing. We strongly believe that once we help women entrepreneurs, we can also increase the country's economic situation. Our focus is finding innovative ways to make it go extreme."
Adellene is a member of the Asia Gender Network. Interview by Astari Sarosa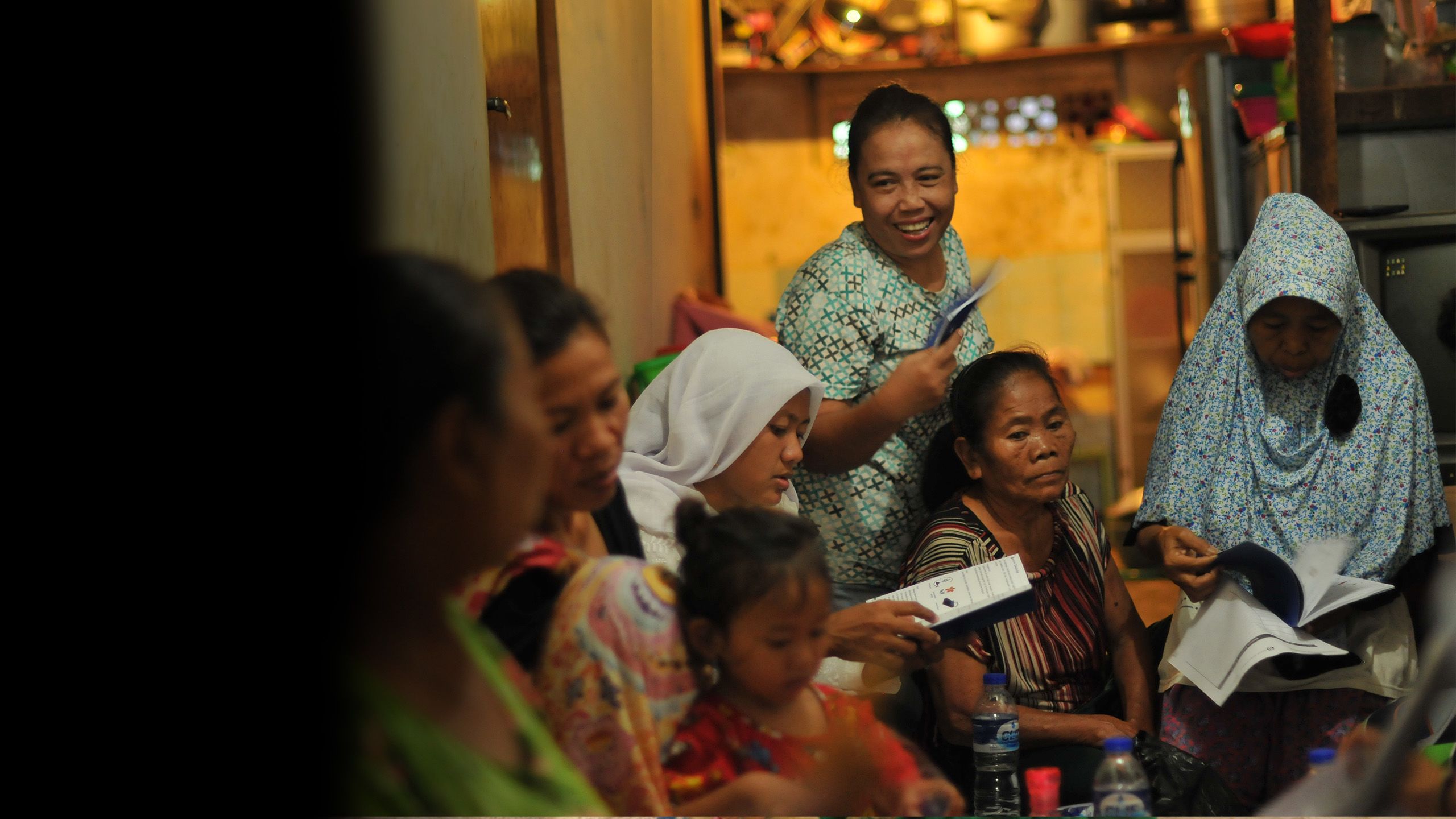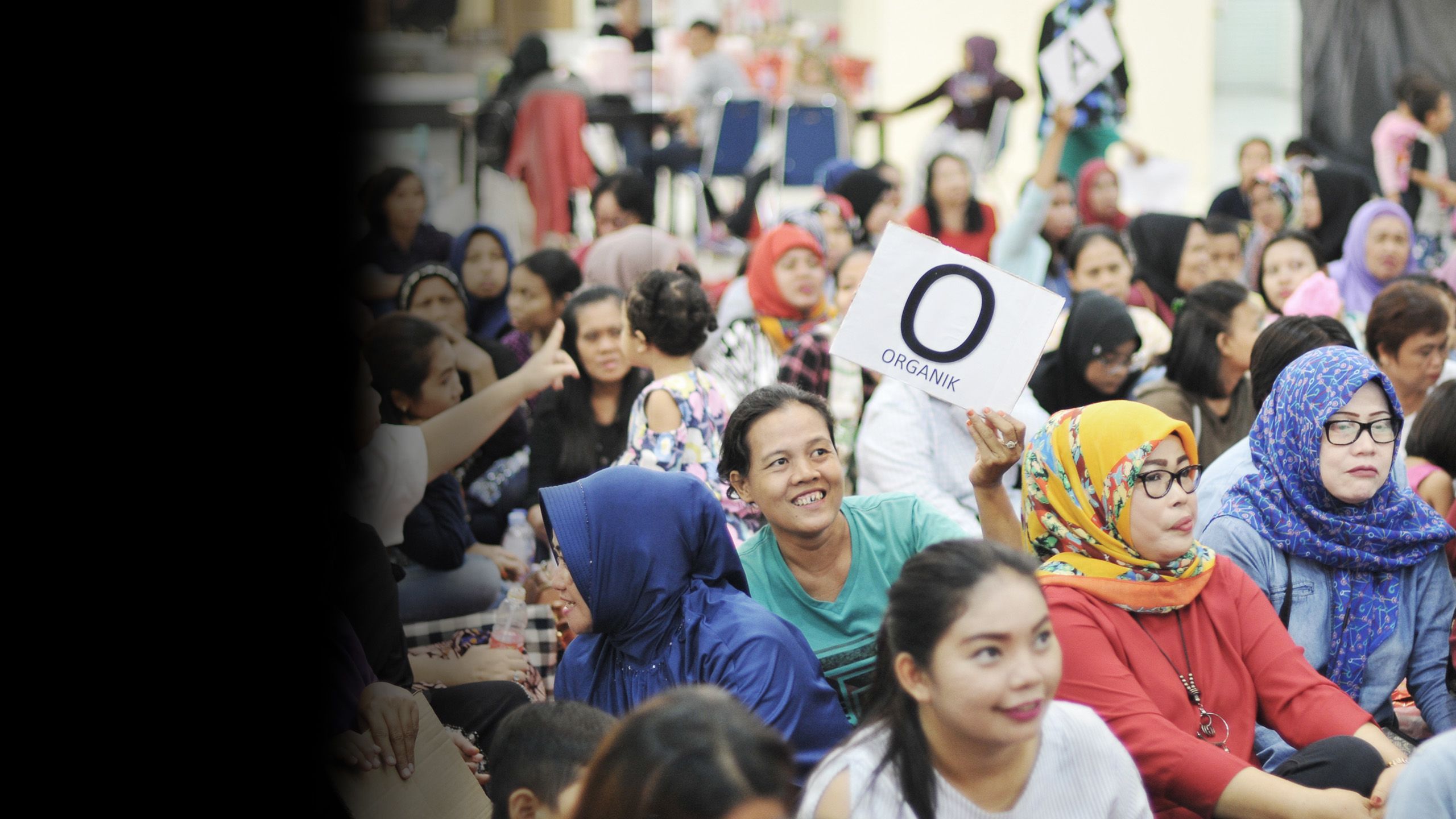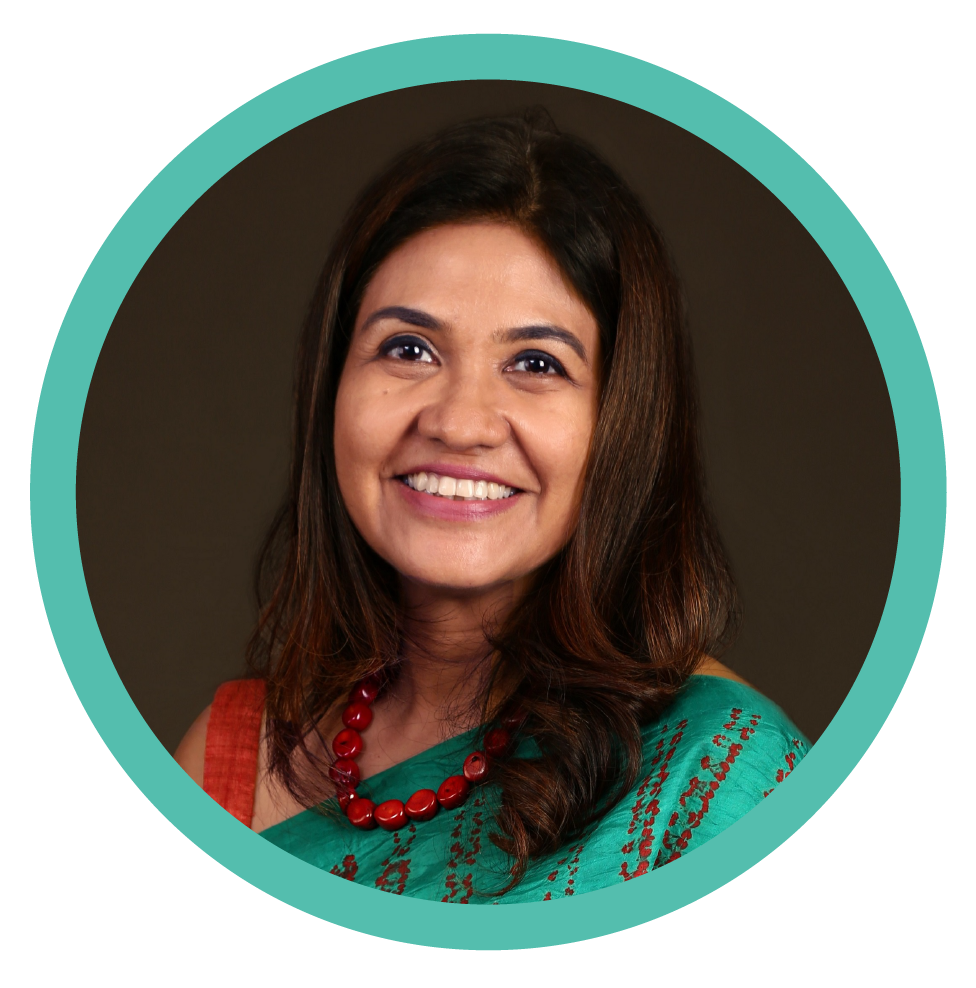 'Economic independence is critical for women's empowerment'
Vidya Shah
Executive chair of EdelGive Foundation, India
"We set up EdelGive Foundation in 2007. One of the things that emerged from our observations was the absence of capacity, and that most of the funding that came into the non-profit sector went into programmes rather than building organisations. We also saw a complete lack of equality in capacity. As funders, we decided we would not only fund programmes, but also emphasise building capacity, devoting financial and non-financial resources.
"Originally, our primary focus was on education and livelihoods. As much as we wanted to focus on gender and women's issues, we hesitated because a lot of this work has to do with social justice, rights and violence, which is harder to explain to other funders. However, as we grew in such a collaborative fashion, we decided to start investing in women's empowerment and growing the conversation around this, so that others could do so as well. We started by developing a playbook on how to operate women's empowerment programmes.
"Around 2014, we dived much deeper into these issues through our Coalition for Women's Empowerment programme. Since then, we continue to be one of the very few foundations in India that have women and gender at front and centre of all work. Under this programme, we have 20 projects running in collaboration with 13 gender-focused organisations. Some work on exploring masculinity and its impact on boys and men and how they work and engage with women. Others focus on labour force participation and ensuring women and girls build the skills to become employable.
"In our experience, some of the biggest barriers to women's empowerment are predominantly within the immediate circle of influence – family and community. We saw very early on, that as women began to exercise voice and agency by becoming important earners for the family, there was retaliation. This could be in the form of restricting the spaces where women can go, or issues of safety.
"For us, the empowerment of women is incomplete without social and political rights, but more critical than that is economic independence. To address this, we launched the UdyamStree initiative, based on insights from our Landscape Study on Women Entrepreneurship.
"India has had a long tradition, almost a culture, of entrepreneurship in various forms. However, only around 20% of entrepreneurs are entrepreneurs, and those are micro businesses that don't employ more than two people. This imbalance is something we must collectively work to rectify.
"Our landscape study enabled us to create a foundation for a campaign that would deal with all the barriers and relate to all these women. We also want current and aspiring women entrepreneurs to talk to each other about what it takes to become an entrepreneur. In a sense, this is a very unusual kind of funding – investing in a campaign to create awareness and in building a platform for connection and networking.
"We measure our immediate impact by measuring the reach of our programme. The true impact will come over time. With the UdyamStree initiative, we have engaged with around 3,000 women entrepreneurs and around 100 partners, including government officials and industry leaders. It is an ecosystem-level approach, bringing with it the challenges of working with several stakeholders. We also see the need for more advocacy and more people talking about the importance of funding women entrepreneurs and the pressing need to have more women in leadership positions. The obsession around wanting to measure everything, often gets in the way of creating long-term impact and we should all be more aware of that as we attempt to work on behaviour and mindset change.
This is the first campaign we've ever carried out and it taught us the power of communications and what can be achieved – perhaps most importantly, how a conversation can spread virally when it's relatable."
Vidya is a member of the Asia Gender Network. Interview by Astari Sarosa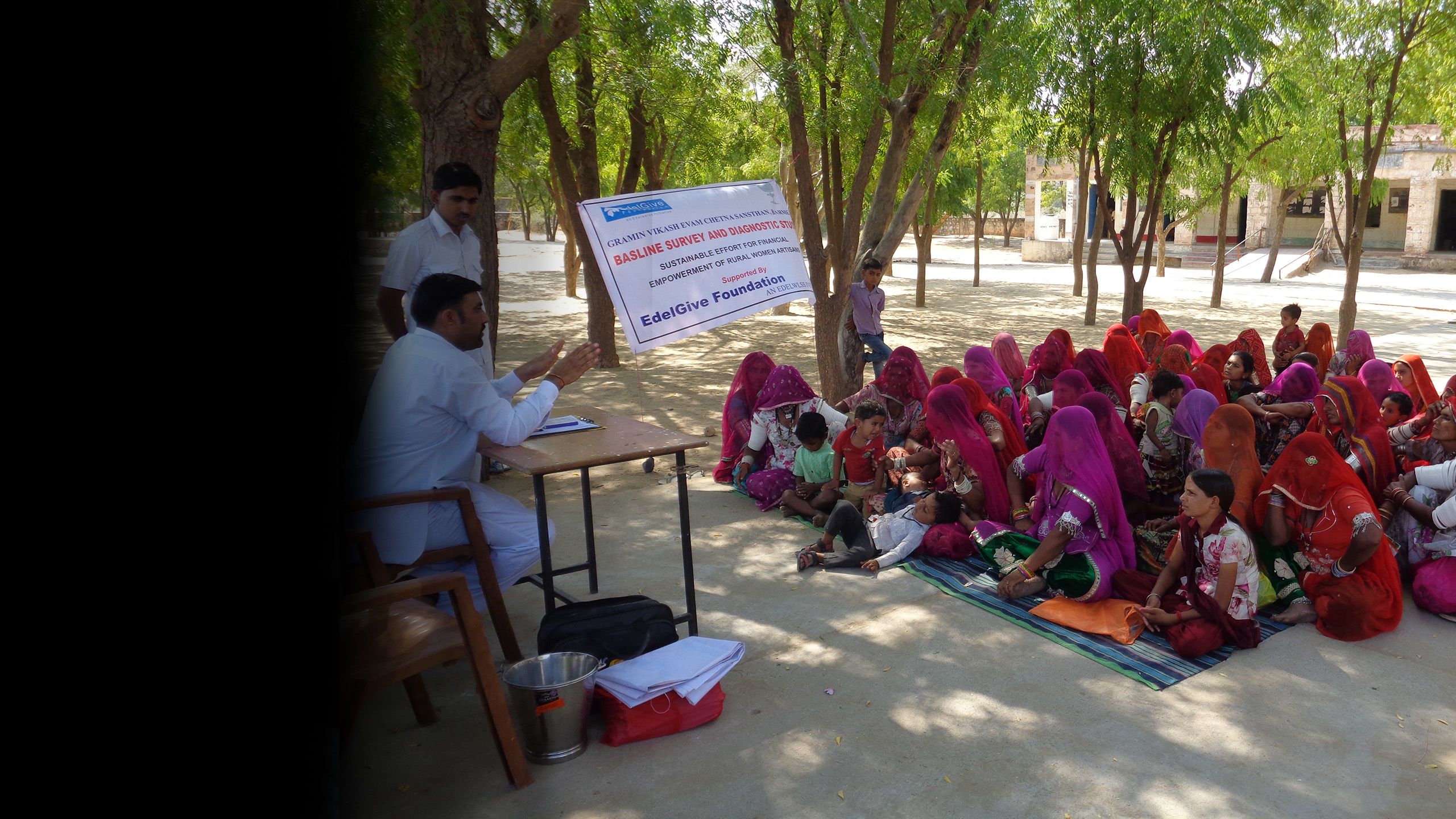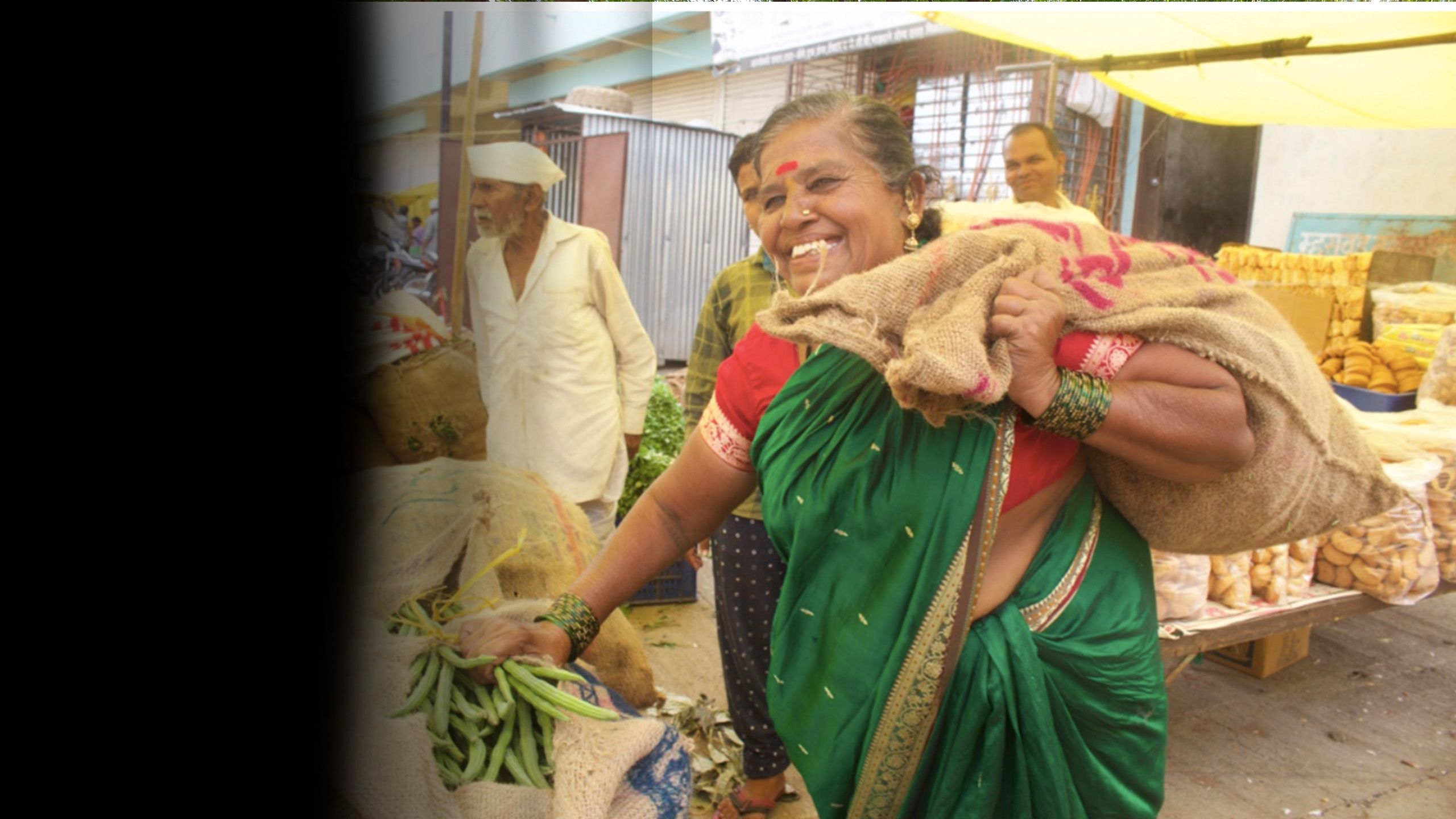 Header image: Yogendra Singh, Pexels; other images courtesy AVPN, World Economic Forum, UN Women, EdelGive Foundation and YCAB Ventures. Feature design: Fanny Blanquier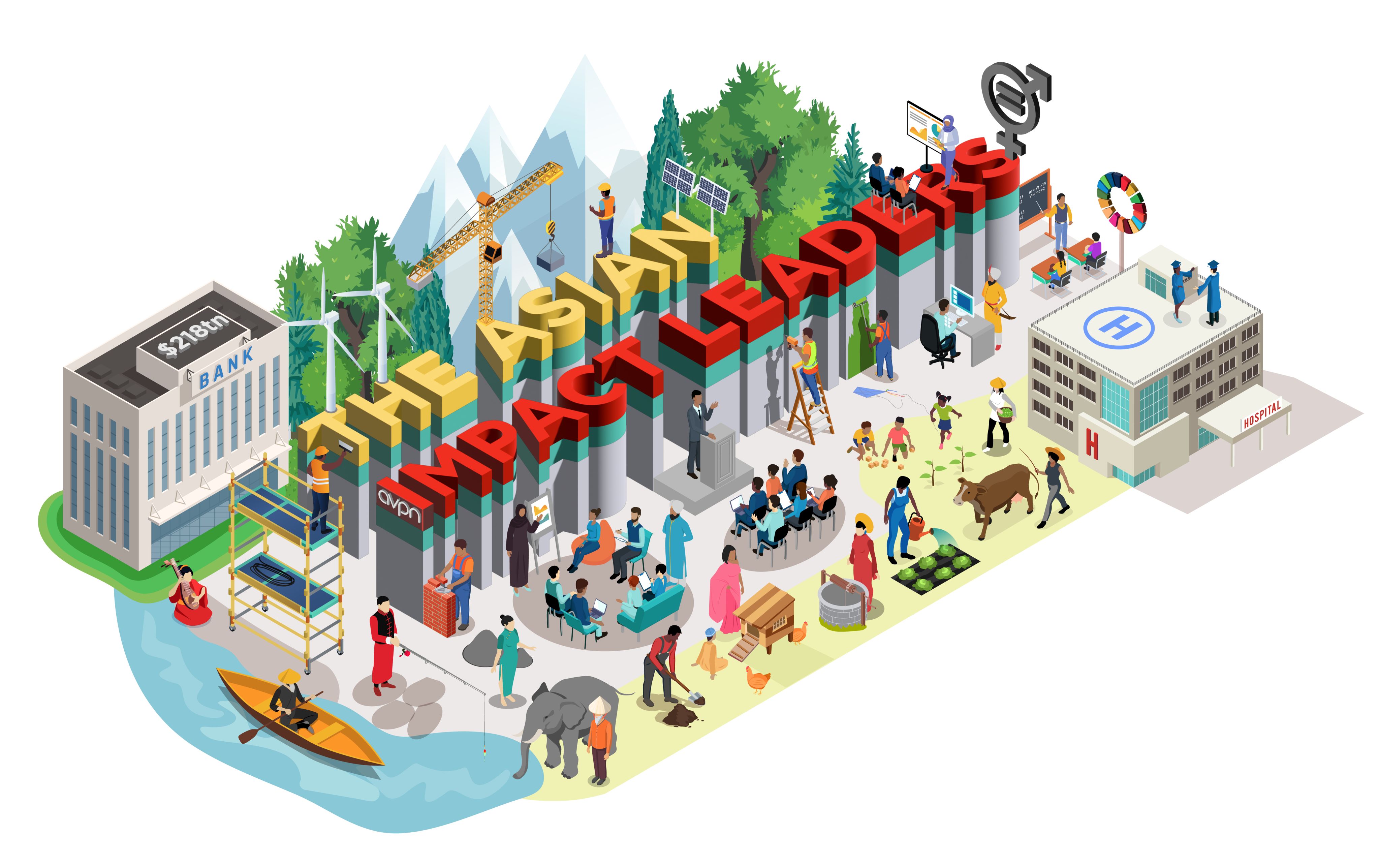 This immersive feature was produced by Pioneers Post in partnership with AVPN. Stay tuned for more articles in The Asian Impact Leaders collection exploring Asian leaders' work to build a sustainable, just, inclusive and resilient future.
Get in touch if you'd like to tell your story.
J O I N T H E I M P A C T P I O N E E R S
SUPPORT OUR IMPACT JOURNALISM
As a social enterprise ourselves, we're committed to supporting you with independent, honest and insightful journalism – through good times and bad.

But quality journalism doesn't come for free – so we need your support!

By becoming a fully paid-up Pioneers Post subscriber, you will help our mission to connect and sustain a growing global network of impact pioneers, on a mission to change the world for good. You will also gain access to our 'Pioneers Post Impact Library' – with hundreds of stories, videos and podcasts sharing insights from leading investors, entrepreneurs, philanthropists, innovators and policymakers in the impact space.