Seeds of hope: the charity helping to replant Peru's rainforest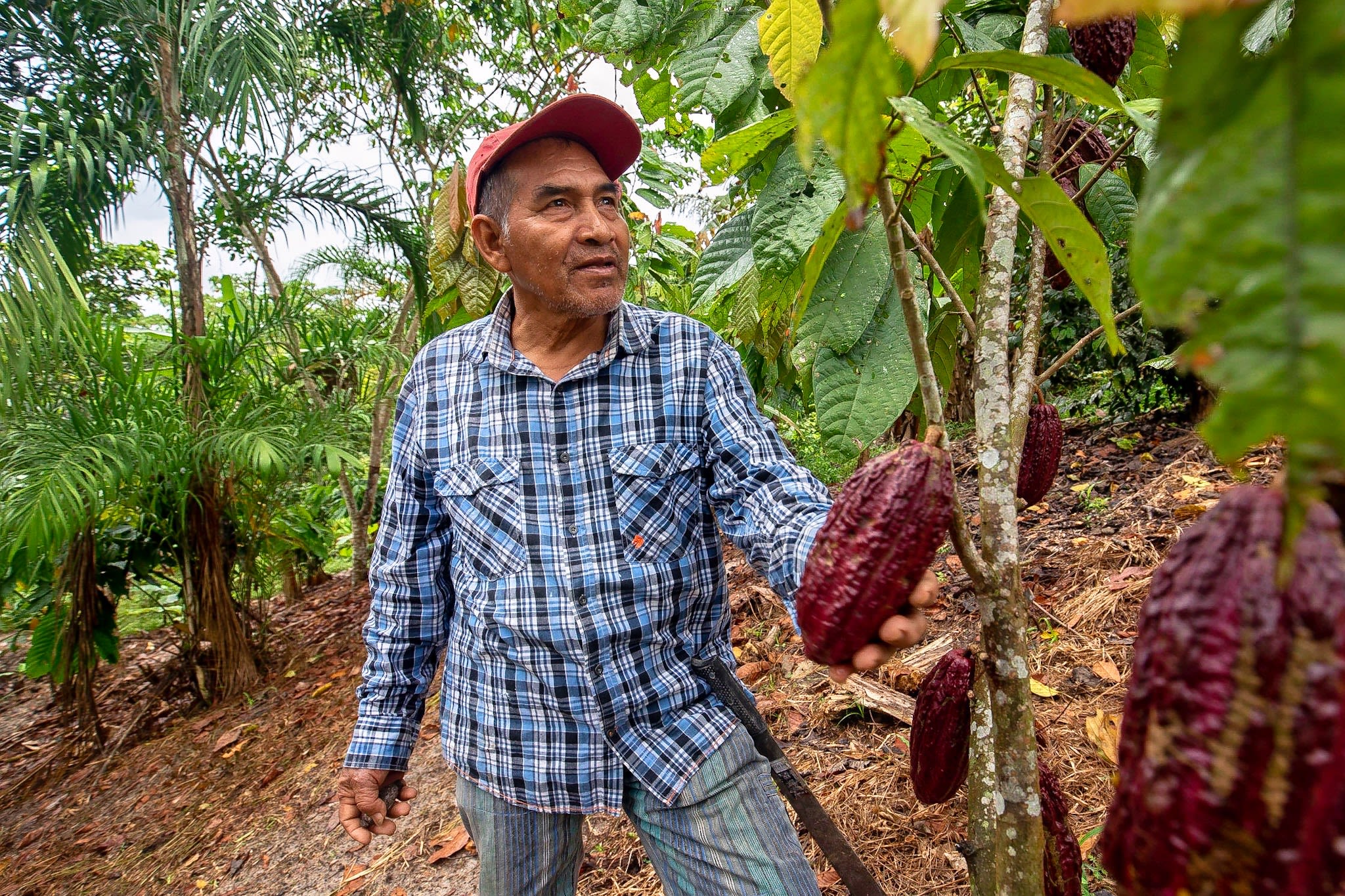 Swathes of the Peruvian Amazon have been destroyed because smallholder farmers have little alternative but to cut down trees to make a living. Plant Your Future has an ambitious plan to change this, by teaching sustainable farming methods and tapping into potentially lucrative carbon markets. But bureaucracy, skills shortages, and climate change itself are all making its job harder.
Peru is among just 17 countries classed as "megadiverse" – host to a great amount of biodiversity, much hosted in the rainforest that covers 60% of the country's territory. But the Peruvian Amazon is under threat.
In the past 20 years, the country has lost 4.6% of its tree cover, according to Global Forest Watch. Not because of large landowners destroying swathes of forest cover to make way for industrial farming, as in neighbouring Brazil for example; in Peru, deforestation has largely been driven by smallholder farmers – a large number of families, each deforesting small amounts of land, because they have no other option.
"They're just cutting down the forest to survive and to eke out a living," says Jenny Henman, founder of Plant Your Future, a charity that works with rural farming communities in the Peruvian Amazon.
At the heart of this are two unsustainable agricultural practices, she explains: cattle-ranching, and subsistence slash-and-burn cropping. In the first case, families often own some cows, more as an insurance policy than a source of income: in a country where banks and financial institutions are not widely trusted, a cow represents a liquid asset that can be sold for a large sum of money if times get tough. But the cows need disproportionately large amounts of land to graze: deforested land makes for degraded, infertile soil, meaning poor quality pasture – and leads to ever more deforestation to accommodate the herd.
Secondly, farmers clear the forest to plant short-term crops like manioc (or cassava), maize or banana. But after a year or two, the heavy rain washes away the nutrients from the soil, and farmers have to cut more forest to plant new crops. And so the cycle continues.
Most of those farmers live in extreme poverty – there is no alternative solution. In 2010, Plant Your Future set out with an ambitious plan: to help Peruvian smallholders replant the Amazon; but in a way that would also increase their income – through farming that's sustainable, both ecologically and economically.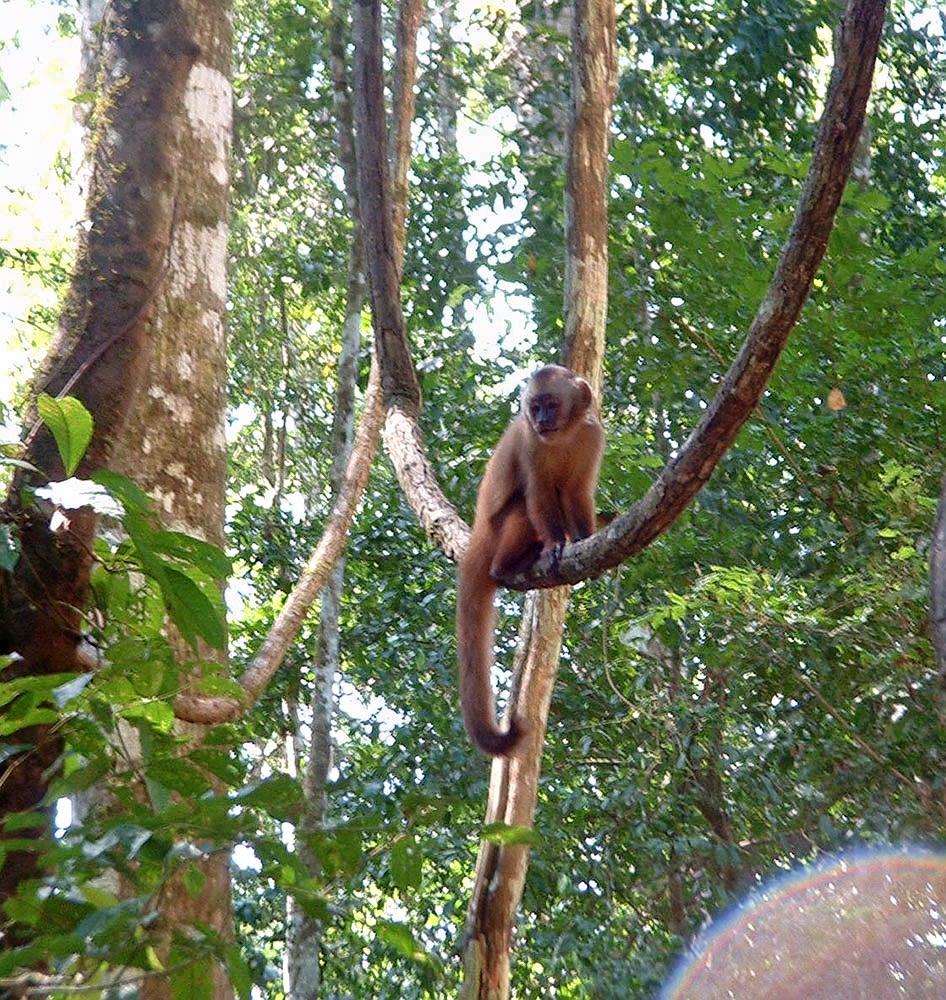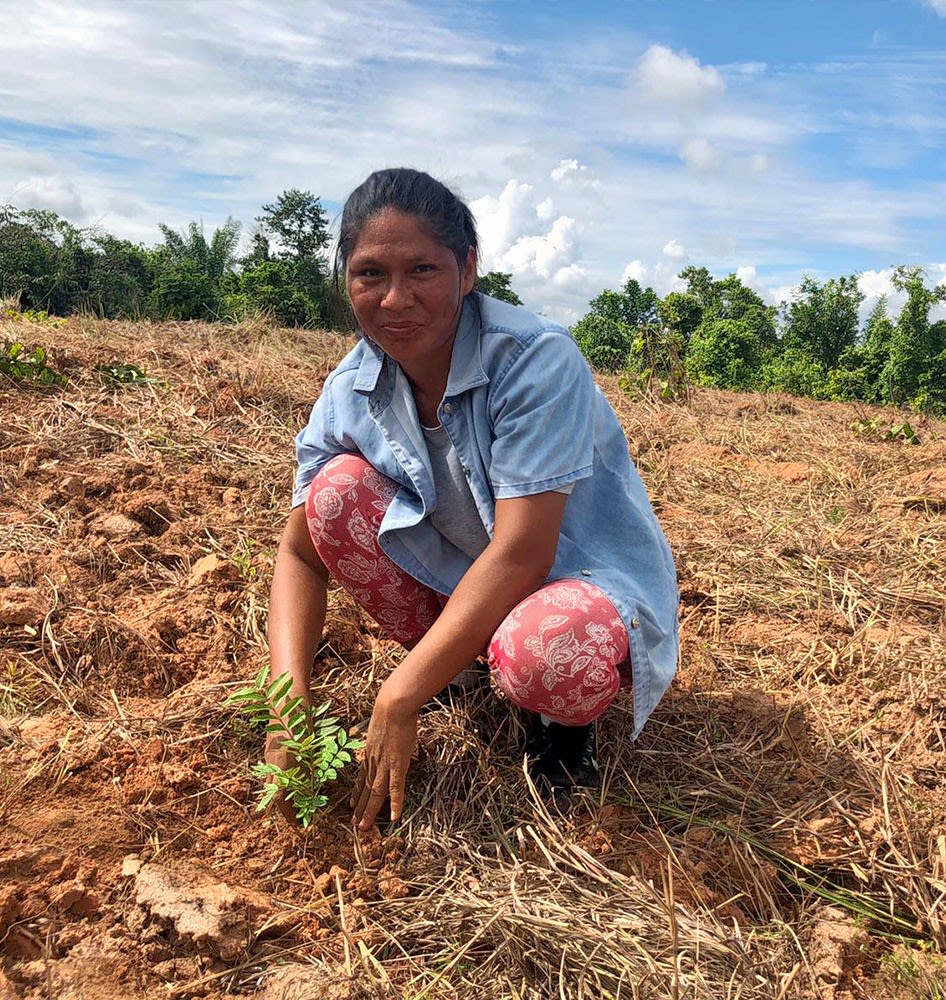 From vicious cycle to win-win
Two decades ago, Henman was a masters' student, taking environmental studies at Brown University in the US (she is originally from the UK). She decided to explore a brand new concept: carbon finance. Could the idea of earning money to store carbon help to reforest the Amazon? For Peruvian farmers caught in a vicious cycle of deforestation essentially against their will – "they're degrading their own landscape, but at the same time they're very in touch with it", says Henman – earning money to keep the forest standing would be a no-brainer.
In practice, the process takes several years to get started, as trees need to be a certain age before the carbon they're storing can be measured and priced for. Switching to sustainable agriculture could be a win-win for farmers in the short term, too – but to get started, they needed help: money, trees, technical knowledge and business support. Thus emerged Henman's idea for Plant Your Future, which she founded in 2010: a hands-on charity that gives Peruvian smallholders the tools and support they need to transition to a sustainable agriculture model and reforest the Amazon. It aims to enable farmers to become self-sustaining with a market-based approach, rather than making them dependent on grants.
Introducing carbon finance
Plant Your Future is now run by a Peru-based team, supported by UK-based chair Henman. It operates in three areas of central and northern Peru, Huánuco, Loreto and Ucayali, where its local teams of agronomists and foresters work alongside communities. The organisation first has to reach out to farmers and convince them to take part in the reforestation programme; then it works with them to design their new model of agriculture. Next, they start planting saplings from Plant Your Future's own nurseries, usually with the help of a crew of workers.
The charity provides tools, fertiliser, training and maintenance support, crucial in the first few years to ensure the young trees grow successfully and are healthy. Farmers also attend workshops on carbon finance. "That's very intangible, so we've had to explain to them how that works," Henman says. "People weren't expecting to be paid for carbon stored in trees – it's not like you can go and sell it in the shop." Farmers need to sign an agreement so that Plant Your Future can eventually sell the carbon credits on their behalf, so it is important that they understand what it entails, she explains. (The agreement only covers areas that have been deforested for more than 20 years – to avoid perverse incentives to cut down forest and then earn money reforesting.)
Alex Dolmans, head of Hogan Lovells' corporate and commercial practice in Spain, who has been advising Henman as part of the law firm's pro-bono work for the past 10 years, explains how his team in Madrid created a template agreement in "plain Peruvian Spanish" for the farmers to sign.
And now, Dolmans is helping Henman draft the agreements through which other entities, for example corporations, will purchase carbon credits from Plant Your Future, generating money to reinvest in the communities to help more farmers to replant the rainforest – part of the revenue will go to the farmers, and part will stay with Plant Your Future to fund its activities. "It's great to see how it comes full circle," he says.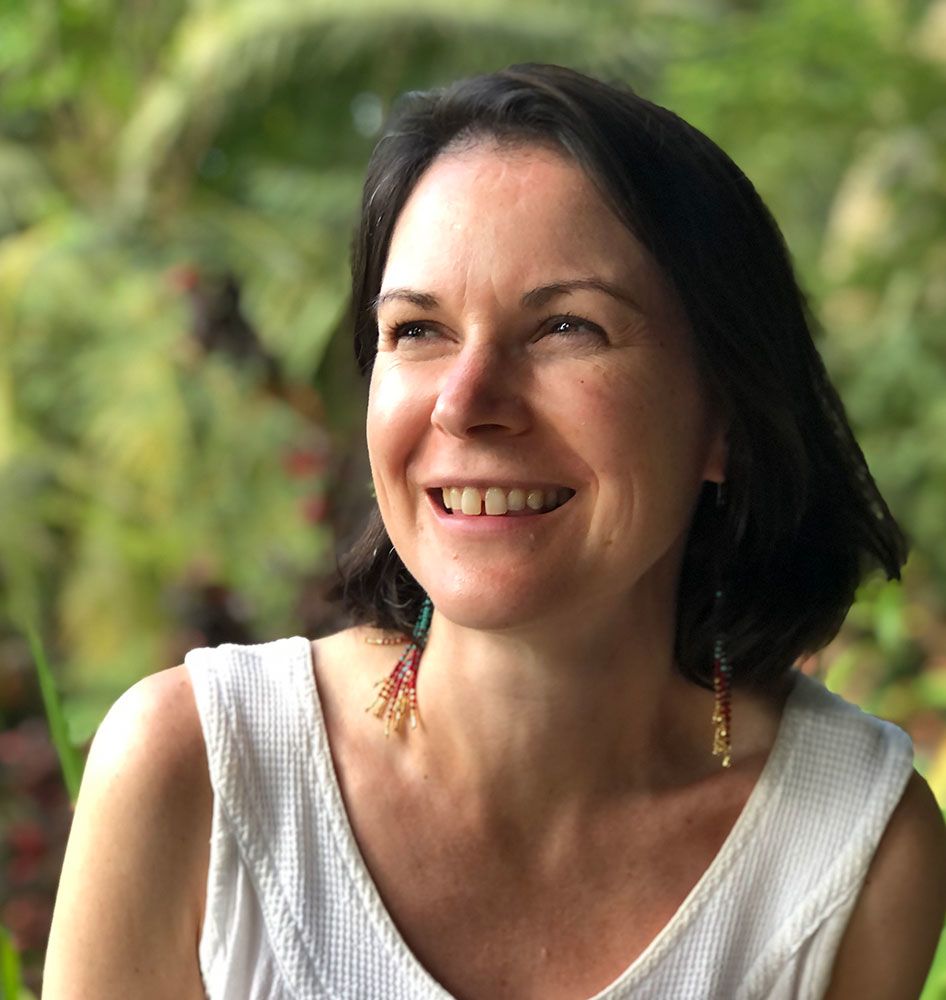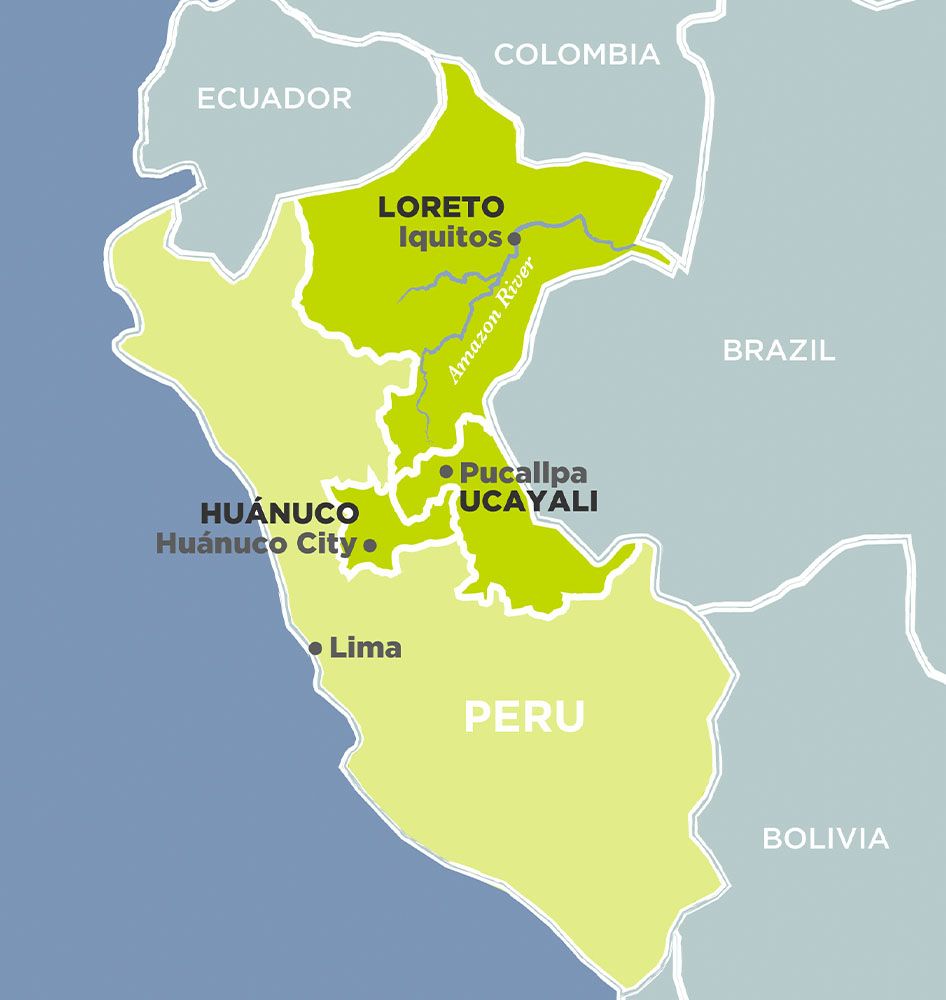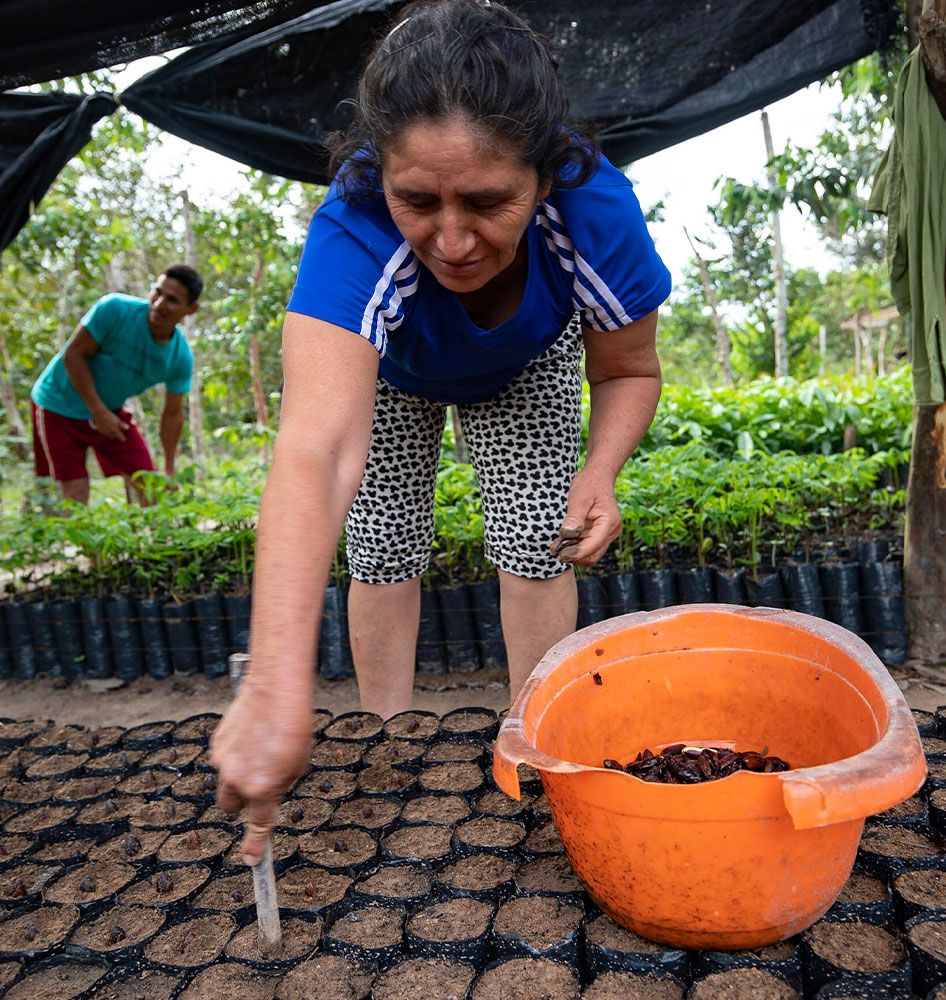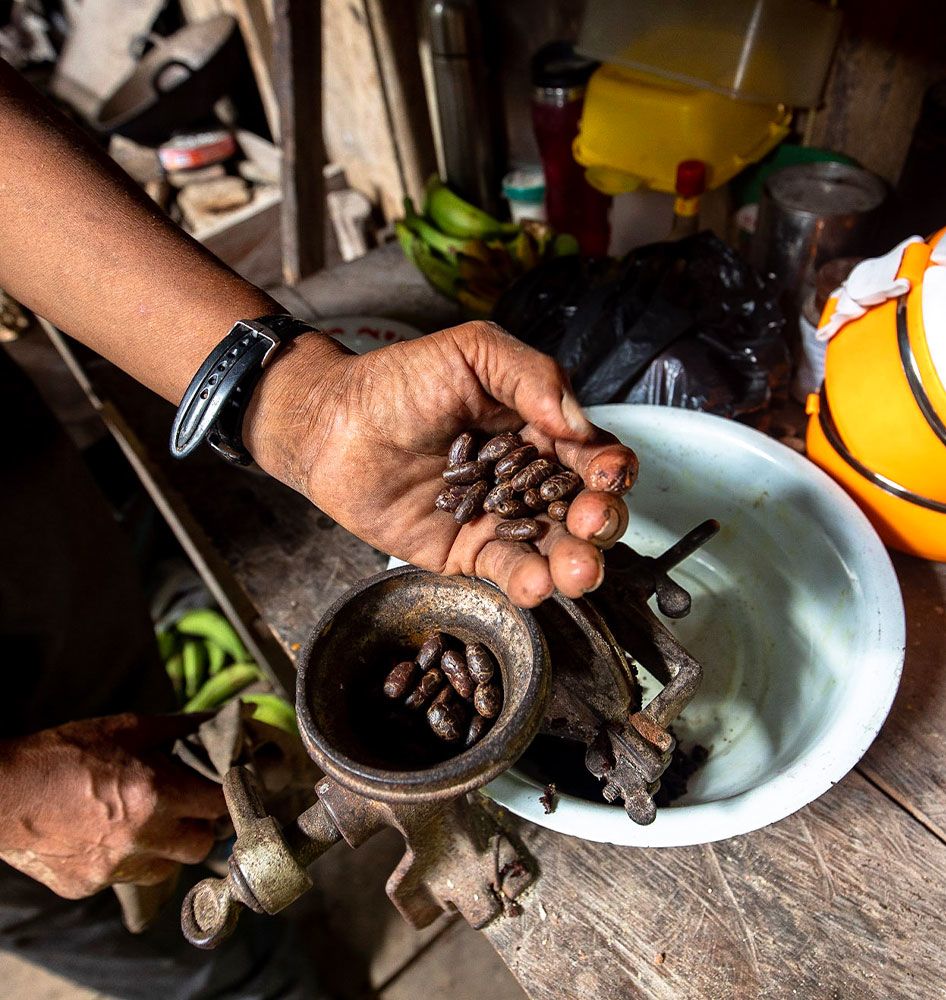 New models for the Amazon: what does sustainable farming look like?
Plant Your Future has developed three sustainable agriculture models for farmers to adopt. Agroforestry
Farmers plant native timber trees to earn carbon credits in the long term – but alongside, they plant cocoa trees; they will earn a better income from cocoa than the crops they usually cultivate, and the soil will not become degraded, because the trees prevent rainwater from washing away nutrients. (Farmers will also earn carbon credits from the cocoa trees they've planted.) Forestry with intercropping
Farmers just plant the native timber trees. In the meantime, while the timber trees are still small and let through light, farmers can intercrop them with other crops – bananas or peanuts, for example.

Silvopasture
This new model aims to bring trees back into the landscape where cows graze. Timber trees are planted alongside lines of fodder trees, on which the cattle can feed. That means much smaller areas of land are needed to feed the cows, and the rest can be used for agroforestry for example, enabling farmers to diversify their income.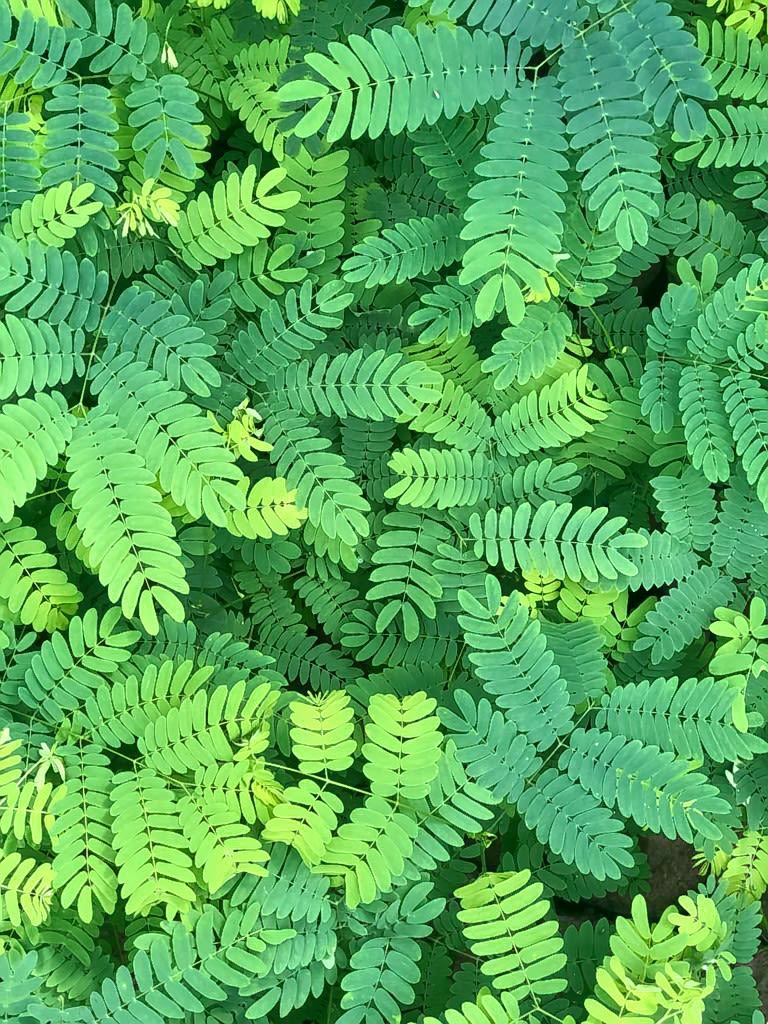 "

If the carbon price continues to rise, the potential income from the carbon is higher than the value of the land if they sold it. It's quite significant

"
Carla-Sophia Navarro, a farmer in the Loreto region, is at the early stages of the programme, having started working with Plant Your Future to adopt cocoa agroforestry a year ago. While an increase in income hasn't materialised yet, she appreciates the charity's support to care for the recently-planted saplings. She also enjoys the workshops and learning more about the preservation of timber trees and environmental protection.
"My trees are still small, but beautiful," she says. "They are growing very healthily and that is the most rewarding thing at the moment."
Plant Your Future has so far helped 215 smallholder farmer families to replant on their deforested land, and has planted more than 300,000 trees in 2023, up from 157,000 last year. It has also created green jobs in local communities, hiring workers to operate nurseries and to support farmers with preparing the land and planting the trees.
The organisation hopes to issue the first carbon credits for its farmers this year – 13 years after it first began its work. Until now, the project was too small and the trees too young to justify the cost of certification (this requires an auditor to visit the site to assess how much carbon has been stored).
The payment for carbon credits (calculated by amount of carbon dioxide stored multiplied by price of carbon), minus certification and other costs, will go partly to the farmers and partly to Plant Your Future. In recent years – with companies and governments keen to offset their carbon emissions – demand for carbon credits has soared and so has the price of carbon, making it ever more worthwhile to farmers. "If the carbon price continues to rise, the potential income from the carbon is higher than the value of the land if they sold it," says Henman. "It's quite significant."
Ultimately, the organisation hopes to help farmers diversify their income, enabling them to become more resilient.
Farmers Hugo and Bianca Vasques joined the Plant Your Future programme four years ago to implement a cocoa agroforestry system. They wanted to take care of the environment, "so that [our] children do not suffer too much from global warming", and the idea of raising income from carbon credits was also appealing, they explain.
The revenue they are starting to generate from cocoa harvesting is helping them to buy food and other essentials, and to pay for their children's education.
Now that the soil has been recovered, they say they feel the "fresh and pure air" when they go to their plot, and they've noticed some native species of animals have come back to the area, such as parrots and carachupas – Peruvian opossums.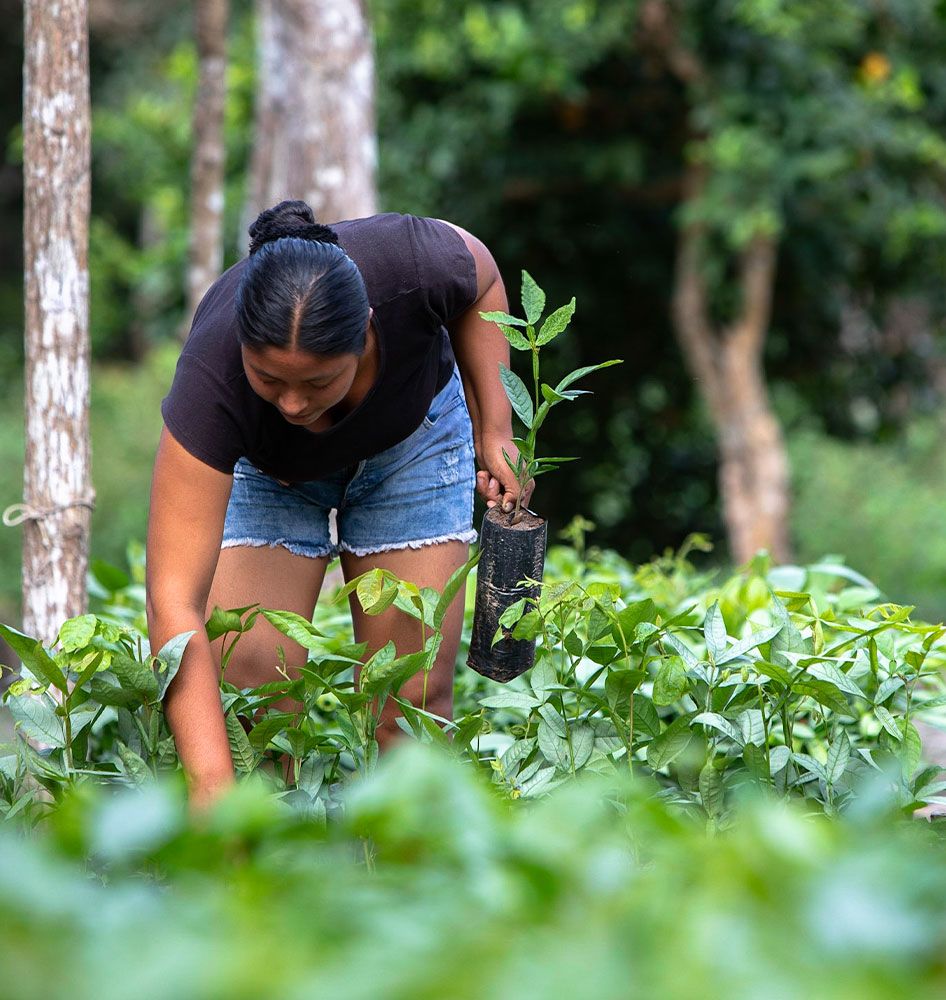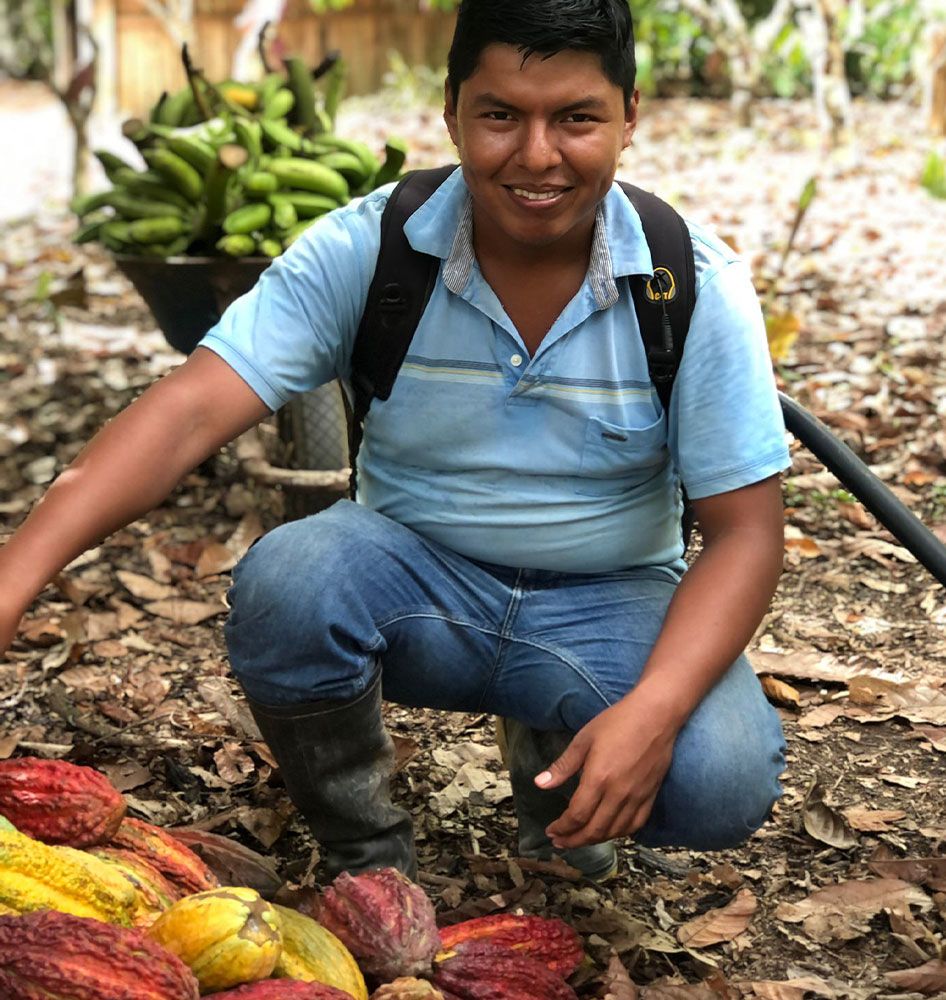 A UK-Peru partnership Plant Your Future is a UK-registered charity, and has a partner organisation, La Asociación Civil Planta tu Futuro in Peru – the two are legally distinct but work together. All of their income currently comes from grants and donations – around two-thirds from trusts and foundations, and the rest from individuals. The two charities have a combined team of around 20 (most of them in Peru) in addition to seasonal workers who operate the nurseries and help plant out the trees.
Dolmans points to the carbon credits as a solution that can, in the long term, help sustain the organisation too and make it less dependent on fundraising. "You need so many tangible and non-tangible resources, which costs money. So Jenny has devised this circular situation, which is just excellent."
Spreading new roots
Plant Your Future faces many challenges. Native species reforestation is not widespread in Peru, so there is a lack of experienced professionals to lead the work on the ground. The quality of the seeds for native tree species can also be very variable – in the absence of official quality control – which can lead to seeds not germinating. Bureaucracy can also be a problem, with burdensome amounts of paperwork to go through for a small charity like Plant Your Future.
Ironically, the biggest barrier is climate change. It shortens the rainy season, making the window to plant the trees ever shorter; and extreme weather (in particular, excessive rainfall) makes it harder to operate.
Despite these challenges, Plant Your Future's activity has been "scaling up exponentially in the last few years," says Henman. "We've spent a lot of time designing the model and working out how to overcome barriers, and now we've got our system and structure set up to allow us to operate at that scale."
And raising larger amounts of money has been a game-changer – it recently secured a grant (amount undisclosed) from international NGO One Tree Planted that was "instrumental", Henman says.
"My trees are growing very healthily and that is the most rewarding thing at the moment"
Beyond restoring rainforest and improving farmers' livelihoods, Henman wants to see a paradigm shift: making tree-based, sustainable agriculture the norm in the Amazon.
The future looks bright for Plant Your Future in many ways. Growing interest in planting trees in the Amazon makes it easier to raise money; increased carbon prices represent a strong incentive to get more farmers on board; and uptake of their new silvopastoral model has proven very popular among cattle-ranchers. But, while the organisation is keen to expand its work, it is not yet considering expansion in other countries.
"The extent of the deforested area in the Peruvian Amazon is very large and what we've done is like a drop in the ocean, so our priority for the foreseeable future is to scale up nationally in Peru," says Henman. The model could be applied in other tropical zones, though: "If people want to come visit and learn from our model and replicate it in other countries, that would be fantastic."
All photos courtesy of Plant Your Future.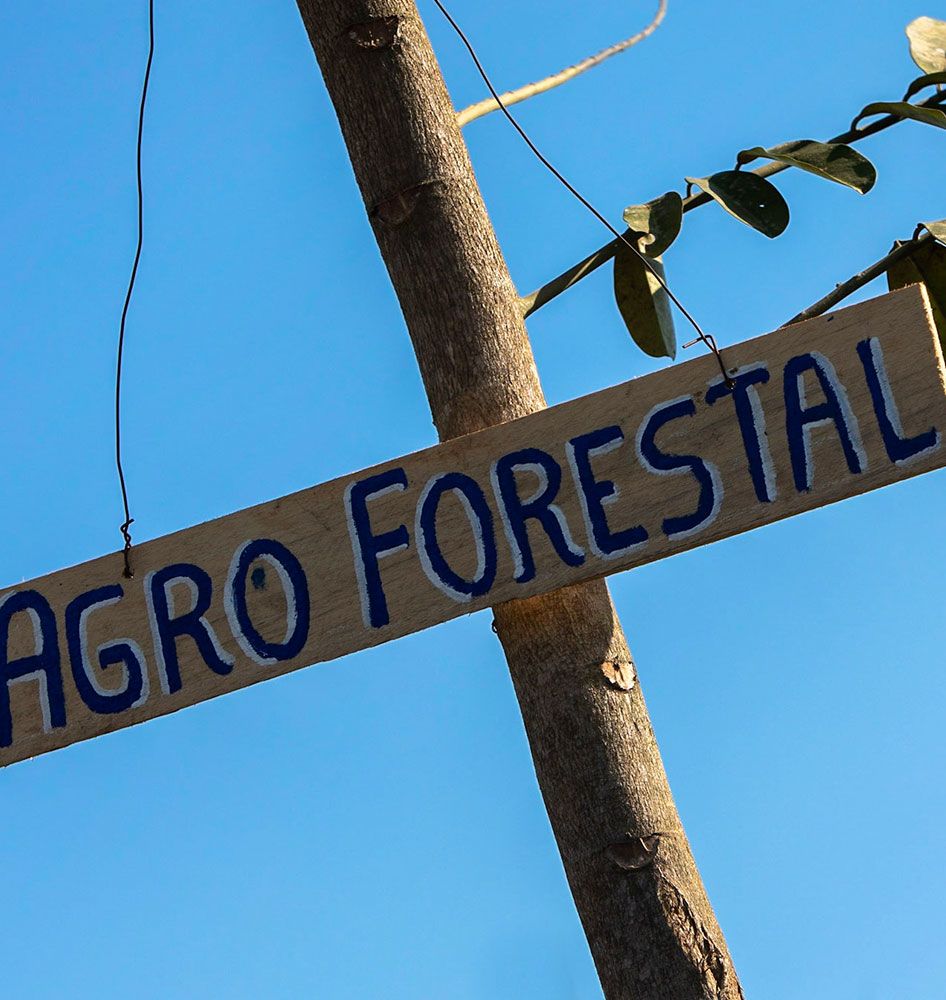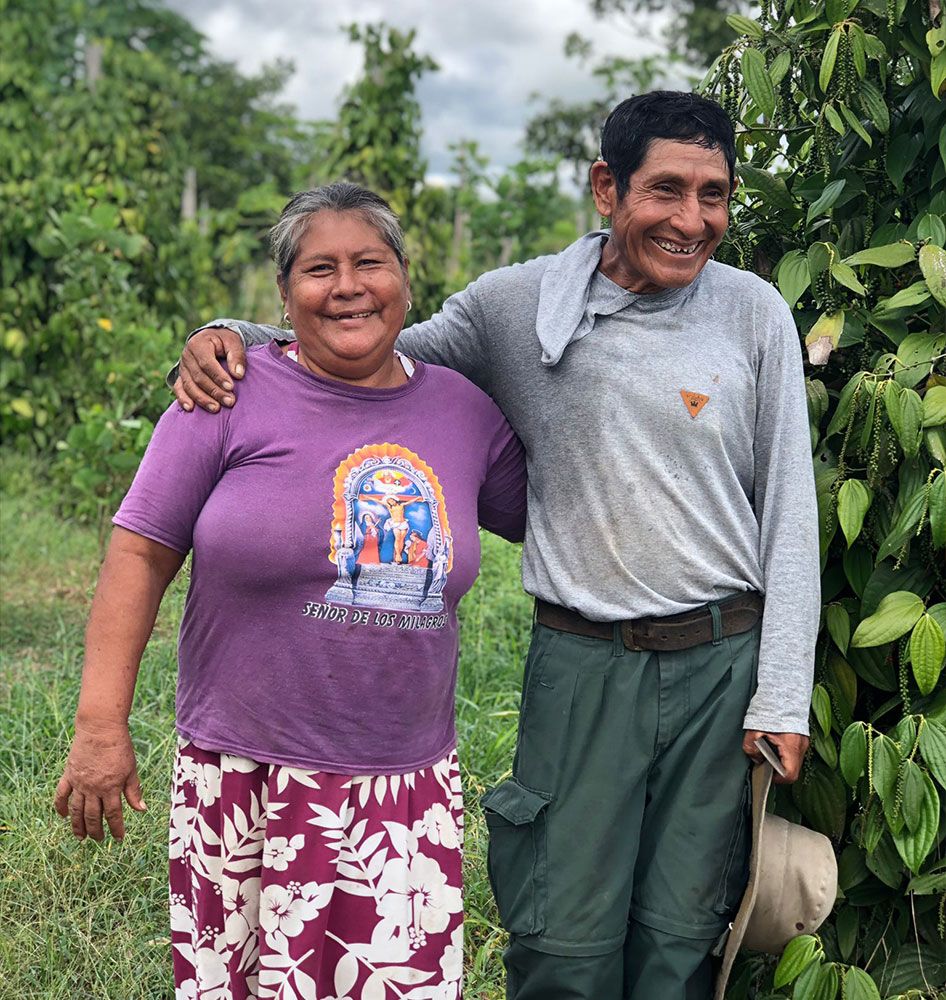 This immersive feature was produced by Pioneers Post in partnership with Hogan Lovells and HL BaSE, the firm's impact economy practice.
Get in touch if you'd like to tell your story.
J O I N T H E I M P A C T P I O N E E R S
SUPPORT OUR IMPACT JOURNALISM
As a social enterprise ourselves, we're committed to supporting you with independent, honest and insightful journalism – through good times and bad.

But quality journalism doesn't come for free – so we need your support!

By becoming a fully paid-up Pioneers Post subscriber, you will help our mission to connect and sustain a growing global network of impact pioneers, on a mission to change the world for good. You will also gain access to our 'Pioneers Post Impact Library' – with hundreds of stories, videos and podcasts sharing insights from leading investors, entrepreneurs, philanthropists, innovators and policymakers in the impact space.