The social enterprise that takes on 'Big Air' with data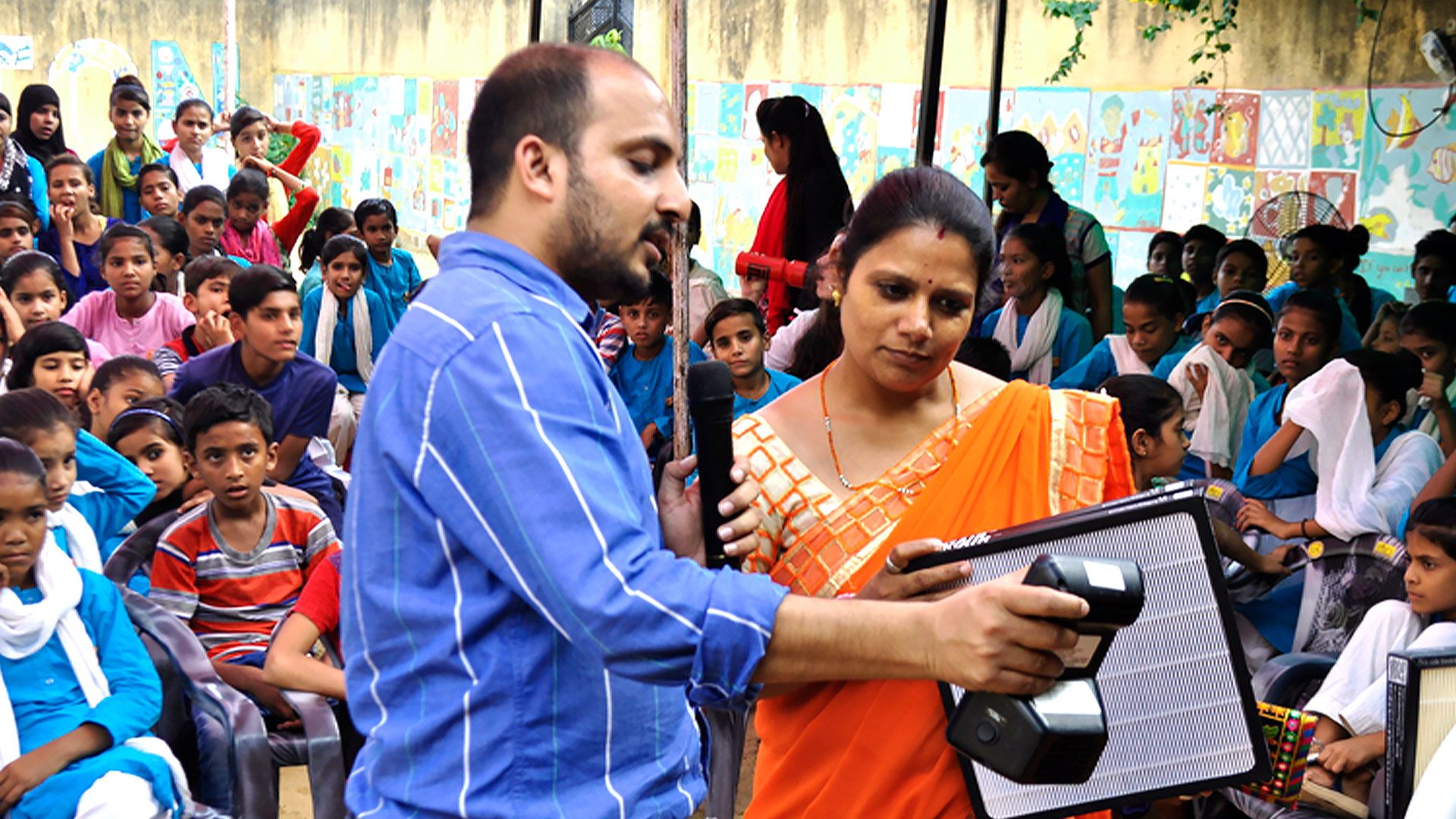 For millions of people breathing in dangerous particles in polluted cities around the world, owning an air purifier used to be unaffordable.
But a social entrepreneur, who just "happened to be in Beijing breathing dirty air seven years ago", decided to set off to understand the science behind clean air, build cheap and efficient devices and challenge the marketing claims of 'Big Air' – those expensive brands that spread the myth that an air purifier had to be expensive to be good.
Each year, 7 million people die from breathing in dirty air, and one in eight deaths worldwide are linked to air pollution, according to World Health Organization data. More than 90% of city dwellers are exposed to air pollution levels that exceed WHO guidelines.
A number of things cause air pollution, including traffic, energy generation, industry and certain agricultural practices. Every individual can play their part in improving air quality – for example, by driving less; but they have limited options to protect themselves against air pollution. One of them is to have an air purifier in their home, which reduces the amount of deadly particles in the air.
Until recently, such devices were being sold for nearly US$1,000 each, meaning only the wealthy could access clean air. But a social entrepreneur found that this was not inevitable, and that the main obstacle to affordable clean air was, in fact, misinformation.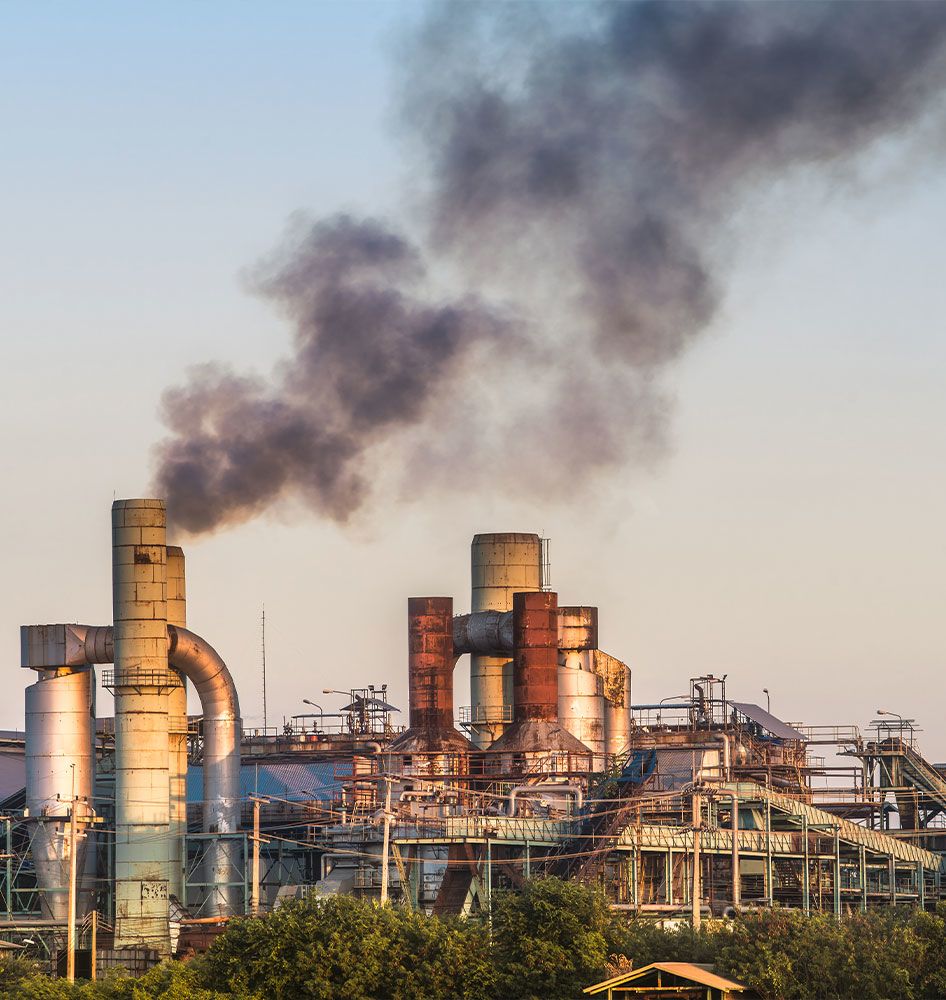 In January 2013, levels of toxic particles in Beijing's air reached four times what was considered healthy by the WHO: that was known as Beijing's "airpocalypse". The capital's 21 million residents (and many more further afield) desperately needed clean air, at least in their homes. But for most, air purifiers were too expensive.
Thomas Talhelm, a Beijing-based American PhD student (now an associate professor in behavioural science at the University of Chicago) decided to look at what was inside these thousand dollar-worth air purifiers. What he found was surprisingly simple: a fan and a simple HEPA (high-efficiency particulate air) filter, similar to those found in vacuum cleaners.
He tried to build his own device: he bought a cheap fan and filter and strapped them together, in effect creating a DIY air purifier. Using a particle counter, he measured how much, and how quickly, his home-made purifier would remove harmful particles from the air in his bedroom. It turned out that it was performing just as well as expensive, branded devices.
Talhelm felt that some companies were exploiting people's ignorance of the science behind clean air. So he started Smart Air, a social enterprise that aims to educate people about clean air and debunk the myths created in many big brands' marketing campaigns.
Talhelm started by running workshops to educate people on the harmful effects of air pollution and teach them how to make their own DIY air purifiers. Soon, Smart Air was building and selling its own devices, built on the same model of simple fan and filter, at a fraction of the price of others on the market – around US$30. At the same time, Talhelm continued to experiment with filters and fans, comparing different types of purifiers in different settings, and published all of his findings on his blog, as open data for all to see and use.
"A common misconception, created by big brands' marketing campaigns, was that air filters had to be expensive to be effective... But we realised how air purifiers are incredibly simple and incredibly low cost," says Paddy Robertson, a Brit who has been living in Beijing and running Smart Air as CEO since 2016.
Ding Ye, who has worked in sustainability since 2012 and is now global logistic sustainability programme manager at Lenovo, a world-leading personal computer brand, took part in one of the first workshops Smart Air organised in 2013. At the time, he was a member of the Beijing Energy Network, a group of environment and energy professionals that organised an event with Talhelm. "Before the event, I didn't use an air filter [in my home], because it was very expensive," he says. "There were limited options from domestic companies. But after the workshop I realised it wasn't that high-tech and it changed my mind."
The workshop also convinced Ding of the awareness-raising mission of Smart Air.  "[I realised] it was necessary to bring air pollution to people's attention and also to tell them what a filter was."
Ding is an avid reader of the blog and still tries to spread the word about Smart Air's work among colleagues and friends. "Thomas's articles are very easy to read in Chinese, and he uses some pictures to make things easily understandable compared to other scientific articles – those are for the professionals, not for the public," Ding explains. "But Smart Air's articles are very accessible."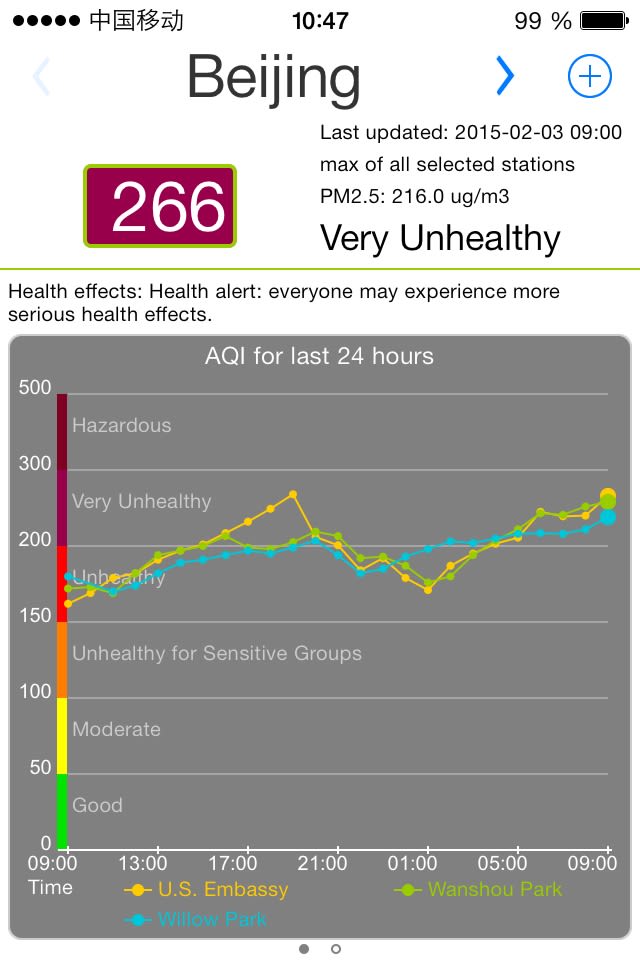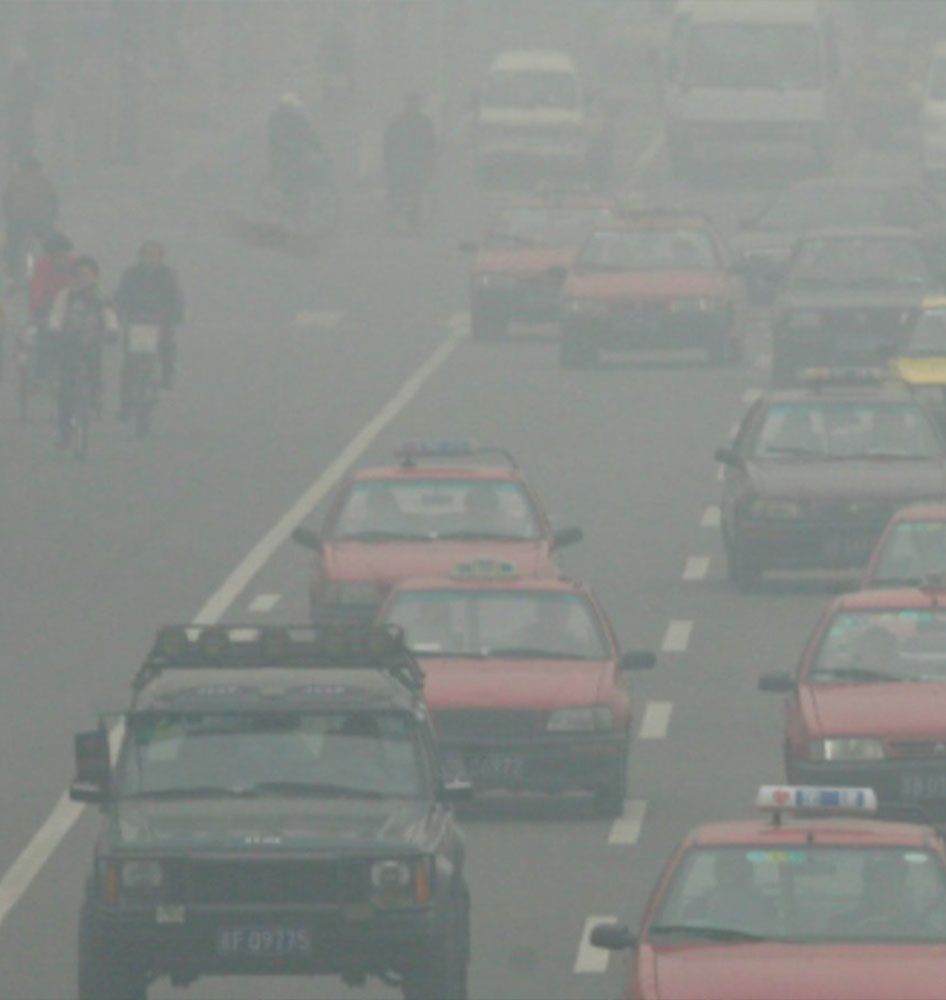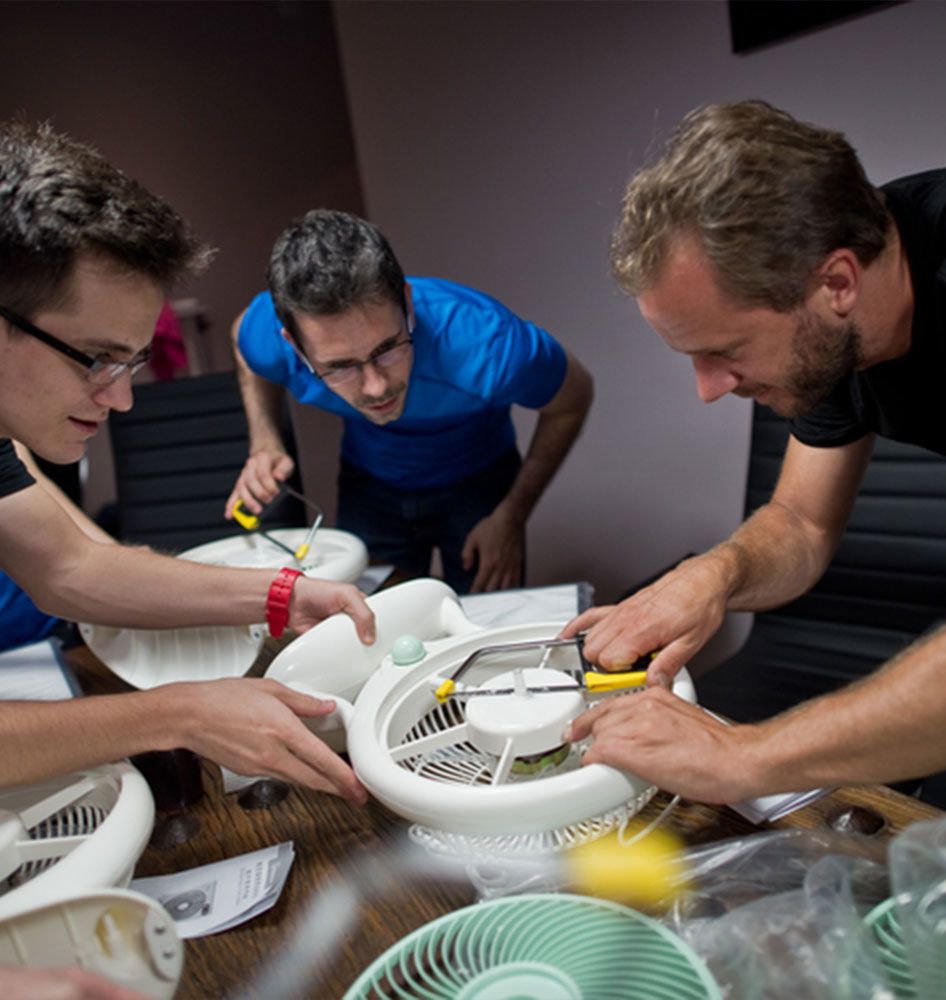 A GROWING SOCIAL ENTERPRISE
The company now has offices in four countries across the Asia-Pacific, and distributors in eight more. It runs free workshops in schools and hospitals, and also partners with corporates that pay for them. Smart Air also worked with local government in Manila, the Philippines' capital, to educate police officers, who work all day long on highly polluted streets, about the importance of wearing a mask to protect themselves from dangerous particles.
By 2019, Smart Air had already shipped more than 63,000 air purifiers to 30 countries, and hosted 650 workshops for more than 24,000 attendees. The social enterprise reinvests all of its profits into other areas of the business – including education and research. It became a B Corp in 2018, one of the few organisations in China to achieve this accreditation so far.
Smart Air has 40 people around the world, including 10 in its original Beijing office, and is about to launch its products and workshops in the UK. Smart Air hasn't yet taken any social impact investment but this is something it is open to in the medium to long term, "as we really scale up internationally", says Robertson.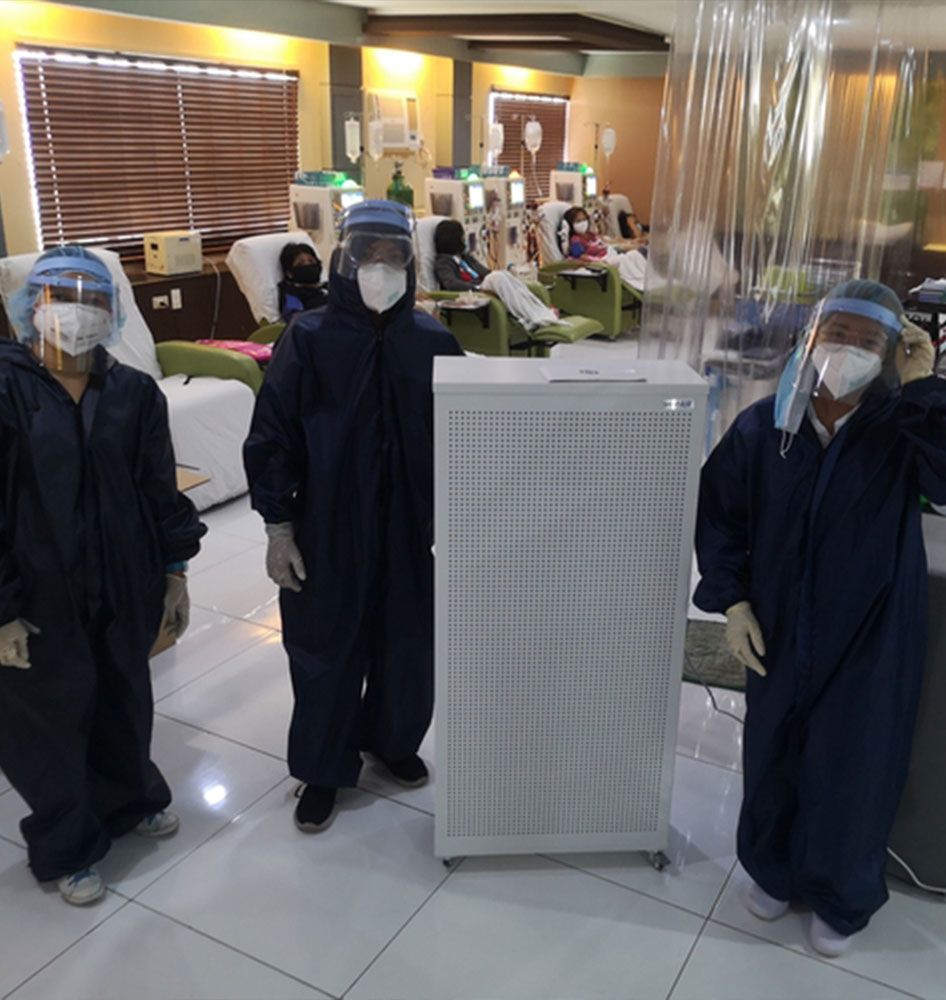 An unusual startup
In 2019, Smart Air took part in the HL BaSE programme, run by international law firm Hogan Lovells in their Asia Pacific and Middle East offices. The social enterprise received pro-bono advice from young Hogan Lovells corporate lawyers on how to best structure their company so they could maximise their positive impact while being financially sustainable.
Jessica Li, one of the lawyers who advised Smart Air as part of the BaSE programme, says she felt more useful for startups than what she expected. Li explains that startups often have limited resources to access legal advice, and they tend to focus on their products rather than their structure. "What we can offer to startups is helpful for them: we help them tidy up," says Li. Having a legally sound corporate structure is ever more important further down the road as the company grows, she adds.
For Li and fellow Hogan Lovell lawyer Lan Xu, advising Smart Air felt personally important, too: Li and Xu  were based in Beijing and experienced pollution themselves every day, and Smart Air quickly became a conversation topic with other colleagues.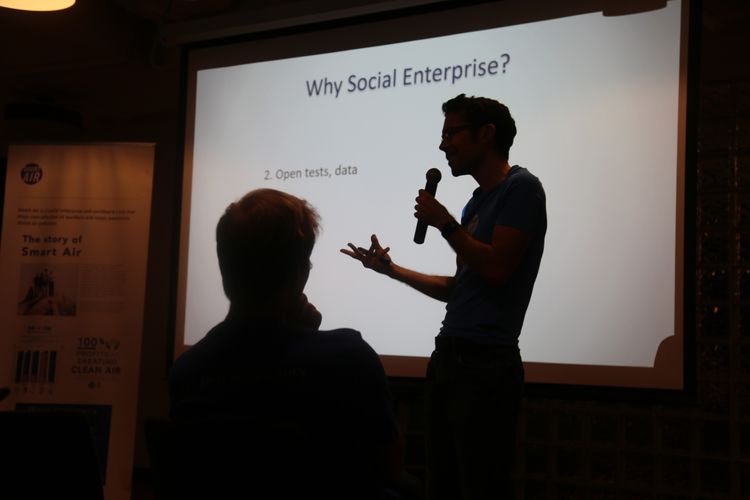 FACT CHECKING AND MYTH BUSTING
As of 2020, Smart Air's articles had already accumulated more than 30 million views. There are more than 500 entries in the website's "clean air knowledge base", as well as blog posts, data sets and videos, all aimed at educating people and tackling misinformation on clean air. Readers can find tips on how to best protect themselves against air pollution, and how-to guides to making their own air purifier. 
The blog also reacts to events in the news related to air quality, so people can understand them and make the right decisions. Last month, the US became the latest country to be affected by an air pollution crisis, as wildfires in the west affected air quality more than 3,000 miles away in New York. Smart Air published detailed data and information for people to understand the situation and provided guidance on how they could protect themselves.
Every time an air crisis unfolds in a new part of the world, Robertson says he sees big brands deploying the same marketing "gimmicks" to lure new customers into buying an overpriced device. "There are always people waiting in the wings to take advantage of our lack of understanding or missing truths" he says. "And now, we're always there to bust those myths, and stop that."
Smart Air also sees its job as calling out false claims on social media and on its blog, and holding big brands to account. Robertson claims the company "almost falls into the fact-checking organisation category", with a specific niche of battling against air pollution misinformation.
At the beginning of the Covid-19 pandemic, when masks were expensive and hard to find, Smart Air was an early advocate of home-made masks. The company published an article explaining the benefits of DIY masks and showing people how to make their own; it included data showing that while they can't be as protective as N95 medical masks, home-made face coverings had a considerable impact.
"We came up with all the data on that. Our website got something like 4 million views in a few days, and it crashed," says Robertson. It is now widely documented that any type of mask, including self-made ones, considerably reduces the risk of virus transmission.
"There was a need [because] people didn't understand" Robertson says. So we came in and filled that gap with the data, with education. Our fundamental goal is to use data to show people the truth."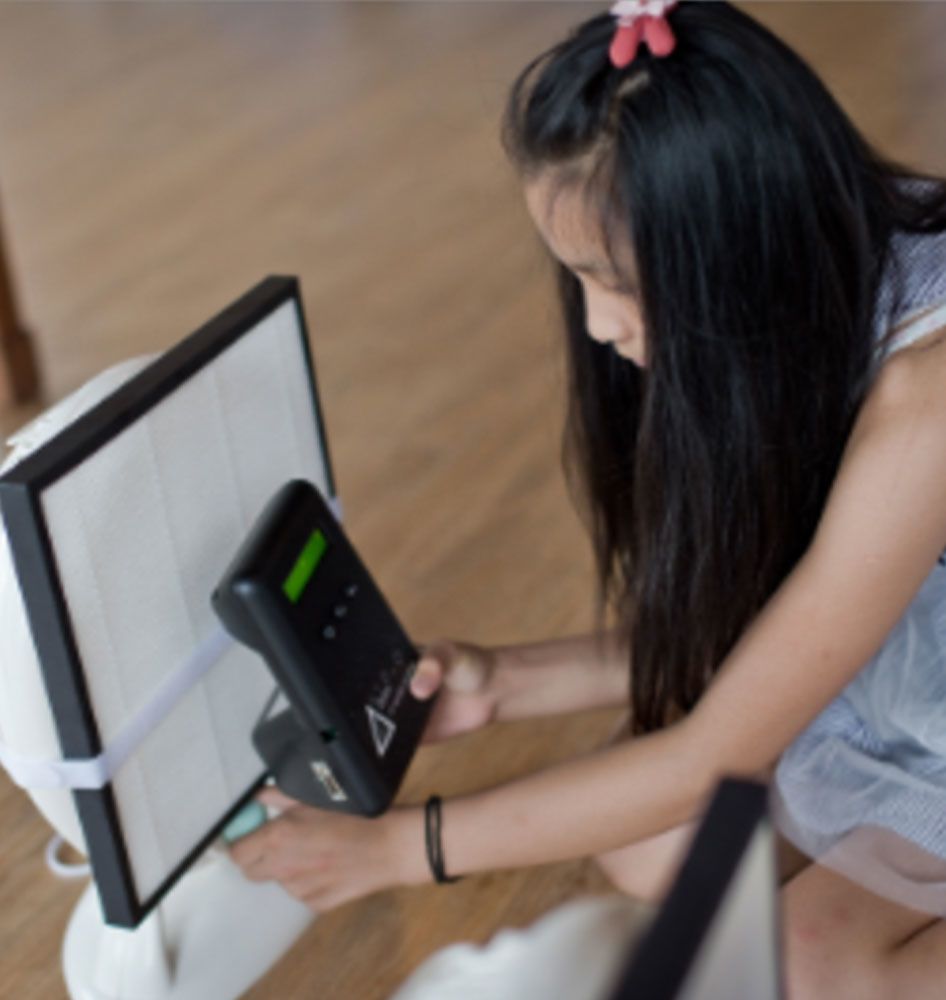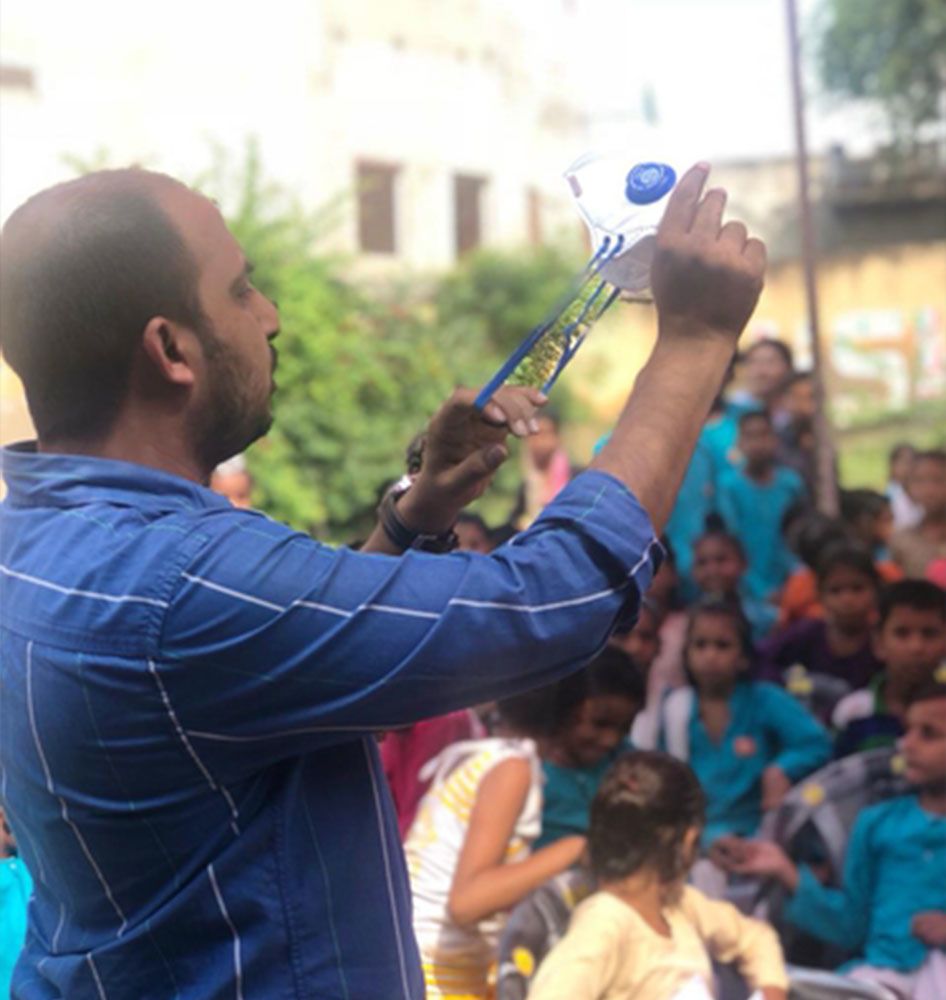 Smart Air's impact may go beyond what they can easily measure. Robertson says he's seen the media use information from Smart Air's website, and scientists quoting their data. He says he noticed that everywhere Smart Air starts operating, air purifier prices tend to fall – although that could be for other reasons than the sole presence of Smart Air. Workshop attendees change the way they approach situations in every day life, seeking information rather than believing everything they read in advertisements. "We've seen some who have even been inspired to start their own social and environmental projects," Robertson says.
"I think we are a great example showing that anyone can make a difference," he adds. "None of us are experts in air pollution. We just happened to be in Beijing breathing dirty air seven years ago, and wanted to fix the problem."
Smart Air is disrupting the market, but others are jumping in. Mobile-phone maker Xiaomi has launched a new air purifier that sells for just US$70. It's taken China by storm (Xiaomi reports 52.5% of air purifier market share), and Smart Air has no way to compete with the giant.
"We've definitely missed out on growth opportunities like that, in terms of increasing our own sales or helping more people buy a Smart Air," Robertson says. But he still welcomes Xiaomi's move, because it means "the market is shifting". Even if big players enter the cheap air purifier market, "there is still a need and a place for Smart Air," he adds, "we still have a very loyal following of people who really trust what we do, and this kind of thinking is only growing."
Robertson doesn't see other brands as competitors – as long as their goal is to broaden access to clean air: "If there are chances to work together, we definitely would," he says. A few years ago, Smart Air partnered with international supermarket chain Auchan after they held a workshop at the company's Shanghai office. They designed a new, affordable purifier together, which is now for sale in France.
One downside of air purifiers is waste. Filters get worn – the big ones last about two years, the cheapest models about six months – and need to be thrown away and replaced. Smart Air is working on options to cut this waste: among others it is exploring biodegradable filters. But as of now, the technology isn't available and the problem persists.
In the future, Smart Air also wants to address other markets that are plagued by marketing misinformation, especially around environment and health – one close example would be water filters.
Robertson says: "Looking long term, I hope we can just reset the way that marketing is done. Full stop. We want to reset the way the world works so that people can have the right information they need to make the right choices."
---
Pictures: Smart Air
Design by Fanny Blanquier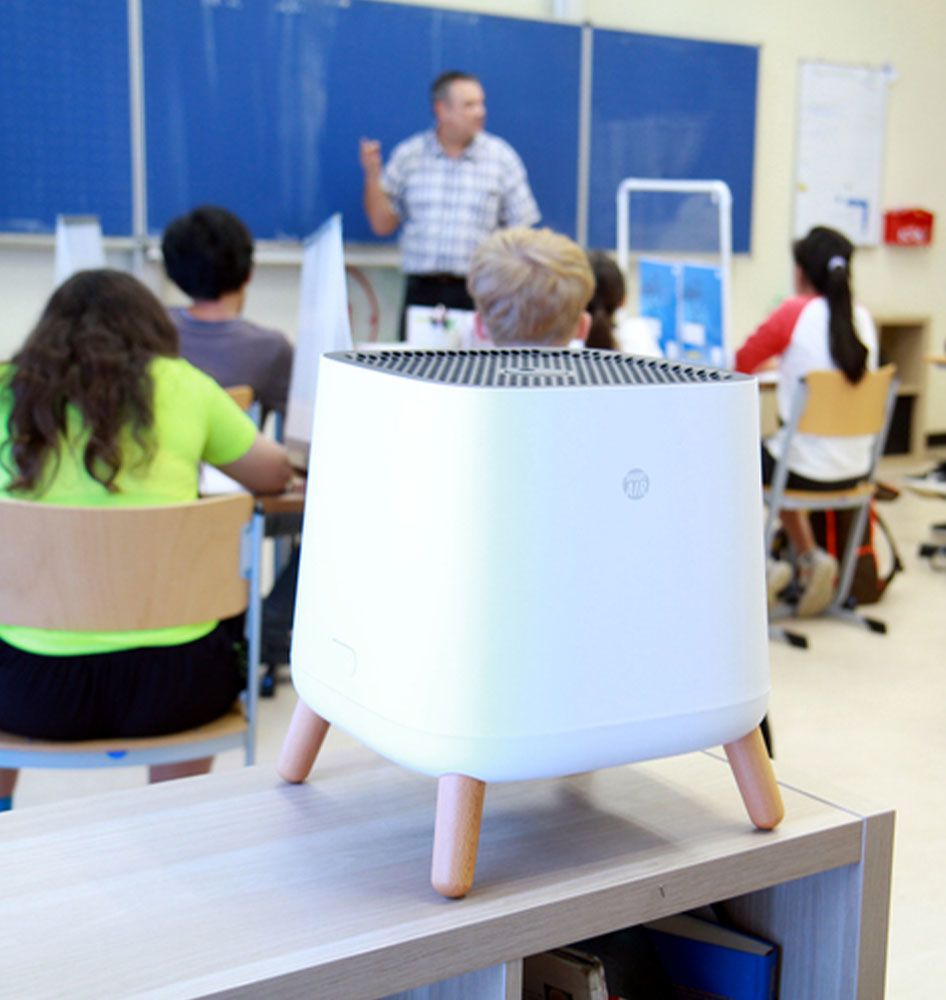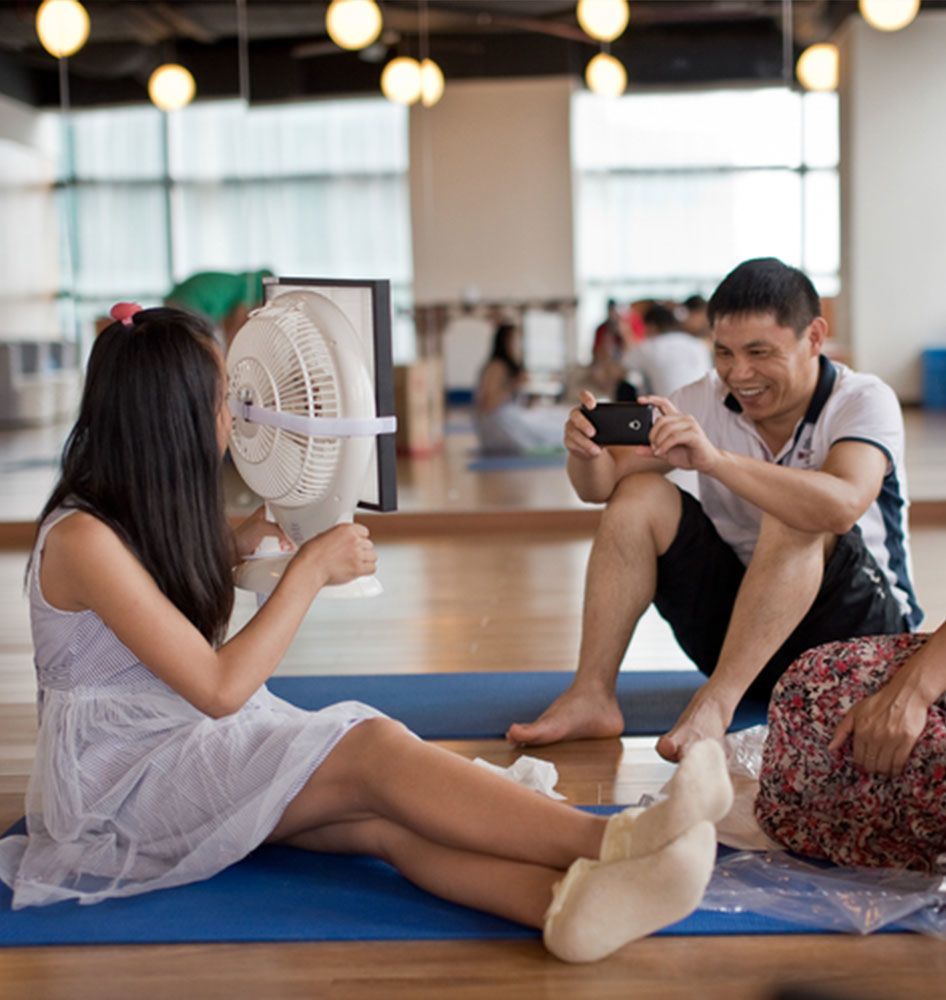 This immersive feature was produced by Pioneers Post in partnership with Hogan Lovells and HL BaSE, the firm's impact economy practice.
Get in touch if you'd like to tell your story.
---
J O I N   T H E   I M P A C T   P I O N E E R S
SUPPORT OUR IMPACT JOURNALISM
As a social enterprise ourselves, we're committed to supporting you with independent, honest and insightful journalism – through good times and bad.

But quality journalism doesn't come for free – so we need your support!

By becoming a fully paid-up Pioneers Post subscriber, you will help our mission to connect and sustain a growing global network of impact pioneers, on a mission to change the world for good. You will also gain access to our 'Pioneers Post Impact Library' – with hundreds of stories, videos and podcasts sharing insights from leading investors, entrepreneurs, philanthropists, innovators and policymakers in the impact space.